Aspire decided to continue the ROVER Hot Series, but designed it in the spirit of modern trends. So, without too much water, we get to know each other.
Aspire ROVER 2 kit
Dimensions: 65 x 36 x 24.5mm (mod only)
Weight: unknown
Case material: metal + plastic
Power: built-in 2200mAh
Chipset: ASP chipset
Output power: 1 – 40W
Operating mode: VW, VV, BYPASS
Supported resistance: unknown
Protection: against low / high resistance, against overheating, against short circuit, against reverse polarity, against overcharging / overdischarge
Connector type: 510 steel, gold-plated pin, spring-loaded
Screen / diagonal: yes
Micro-USB port / charging: yes, Type-C, charging current 2А
Color: see photo below


Nautilus XS Tank
Case material: stainless steel
Atomizer type: maintenance-free
Evaporators: 0.7 / 1.8Ω
Capacity: 2 / 4ml
Diameter: 22mm
Height: 48mm with drip tip
Connector: 510, gold-plated pin
Weight: unknown
Color: see photo below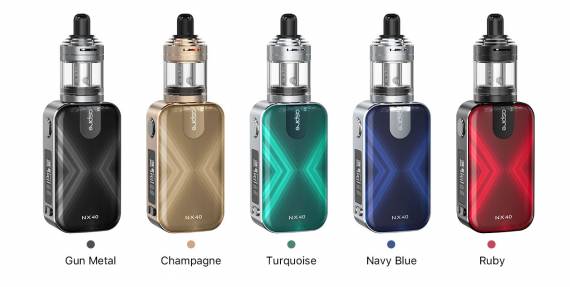 Options
– NX40 mod
– Nautilus XS Tank
– replaceable evaporators 2pcs 0.7 / 1.8Ω (one pre-installed)
– spare origins
– USB Type-C cable
– user manual
– warranty card The
complete tank model is new, though quite compact. Upper air intake – we get a non-spill at the outlet.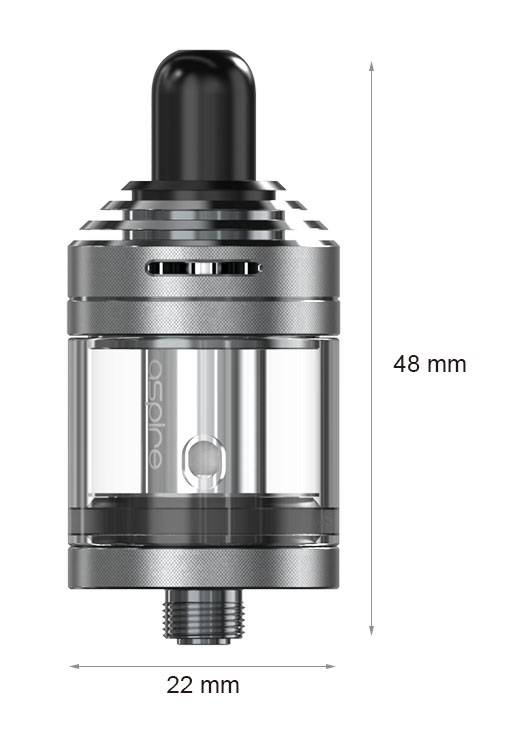 Refuel the tank from above, while the capacity is naturally modest.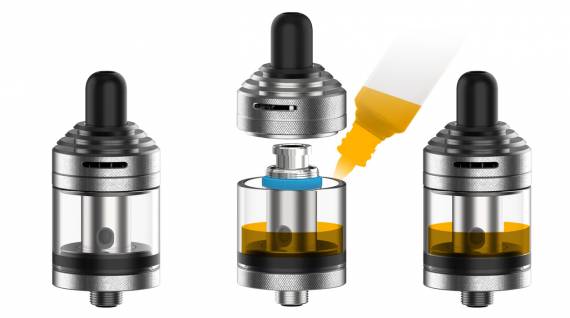 However, developers have provided the opportunity to increase capacity. Here only this "stray" will be sold, apparently, separately.

Our hero will be able to digest replaceable evaporators of the Nautilus series, traditionally two copies will appear in the kit.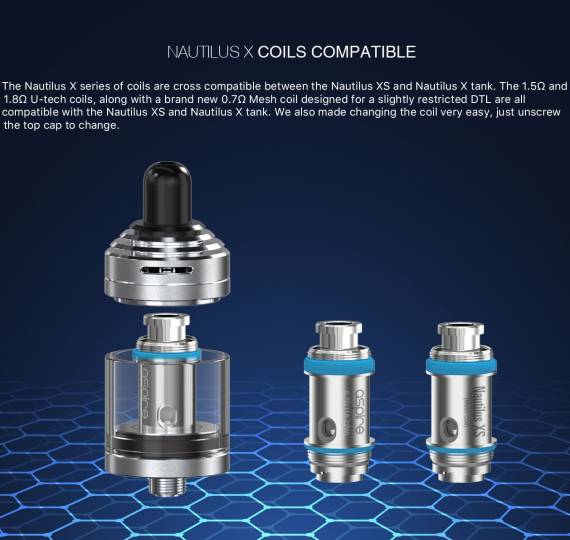 Boxing mod is made in the classical style – a rectangular case with rounded corners. The decor can be called moderate – for it in response are motley side panels. Dimensions are quite compact.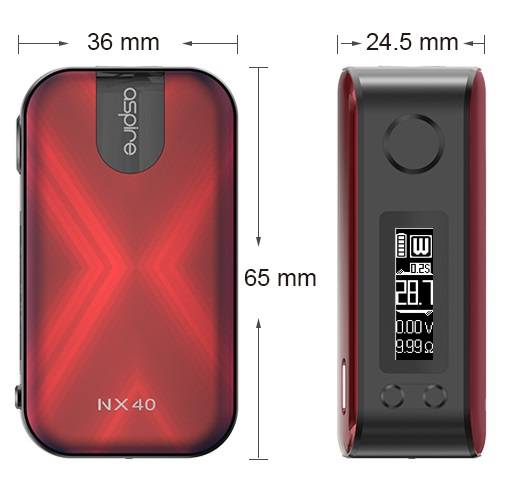 The control panel looks standard – metal buttons, adequate size. The display is small, monochrome.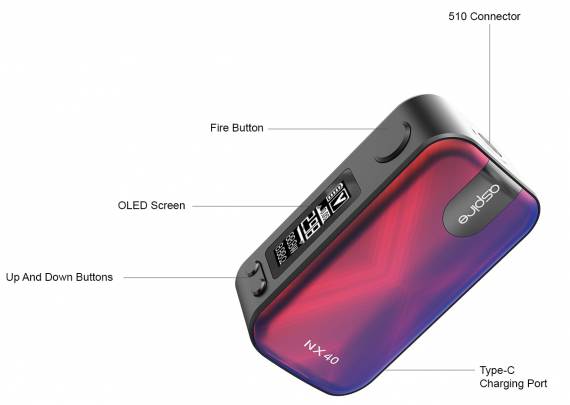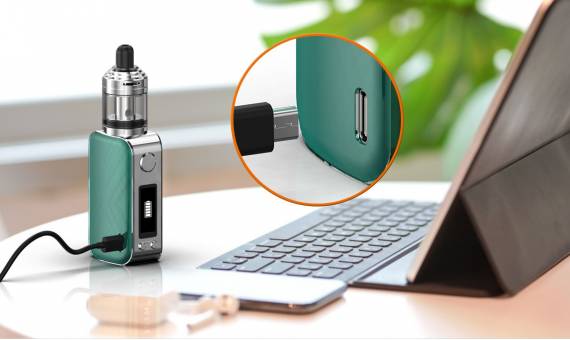 In terms of functionality, everything is modest – even there is no thermal control. Although the bonus in the form of a varivolt is on board.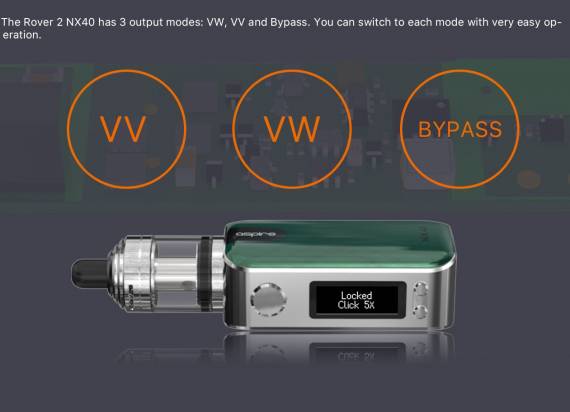 The price is currently unknown, since the release took place literally this morning.