Recently, Innokin has been experiencing a boom in the "birth rate" of new devices, moreover, its focus is very diverse. Not so long ago they presented a new flagship, after which they were interesting under, and later on, a pretty one-janitor. And now they probably close the outgoing year with a starter kit.
Innokin GO S kit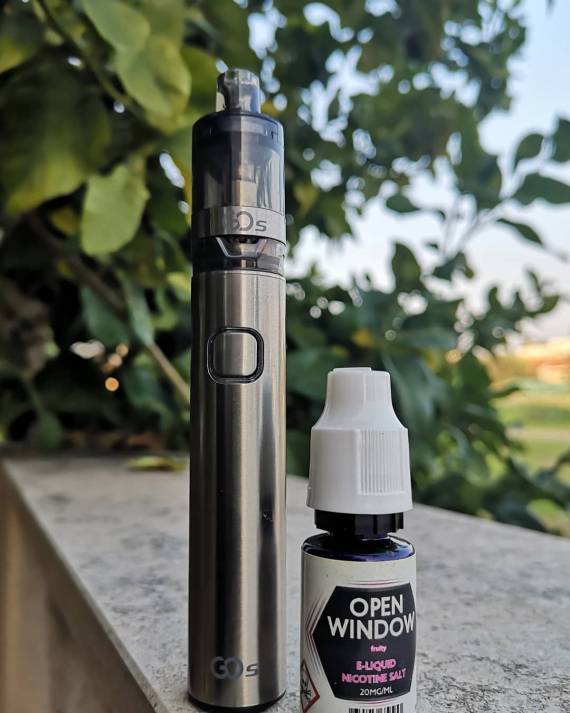 Dimensions: 128 x 20mm (Chin completely)
Weight: unknown
Case material: stainless steel + plastic
Power:built-in 1500mAh Atomizer
capacity: 2ml
Evaporator resistance: 1.6Ω
Output power: 13W Peak
current: 5A
Operating mode: Power
Supported resistance: 0.6 – 3.5Ω
Protection: against low / high resistance, from overheating, from short circuit, from overcharge / overdischarge
Connector type: steel 510, spring-loaded pin
Screen / diagonal: no
Micro-USB port / charging: yes, unknown charging current
Color: see photo below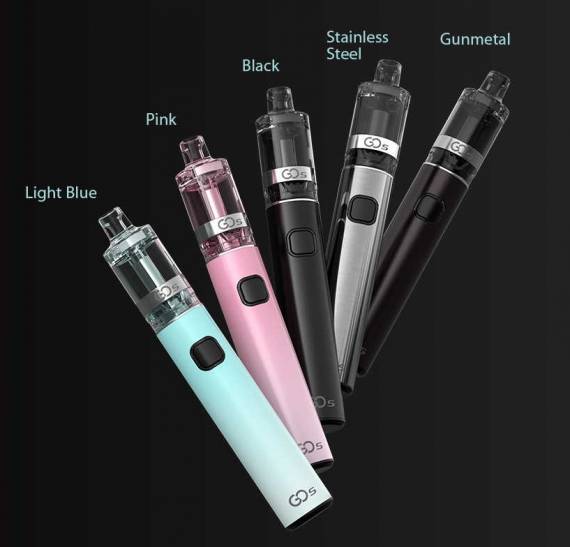 Options (probable)
– GO S mod
– GO S MTL Tank
– USB cable
– user manual
– warranty card
Our guest looks modest, however, to match the most usual starter kit for beginners in vaping. No special decor – everything is simple, but with a certain taste.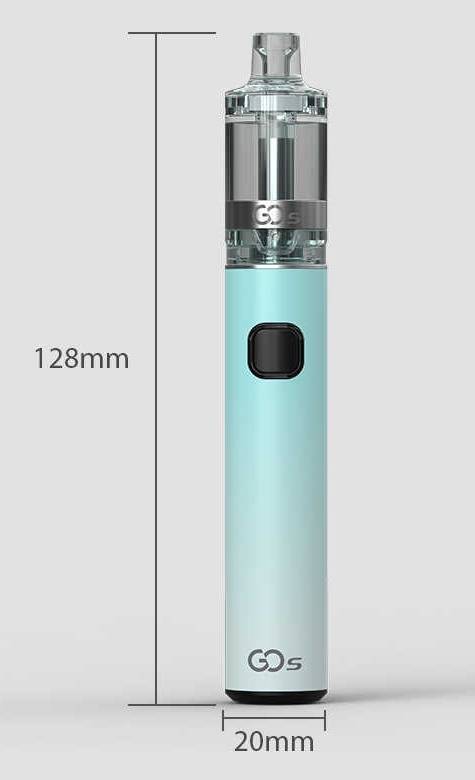 For some reason, the developers have deprived the complete tank of attention. So I did not even understand – it is reusable or disposable. I am inclined to believe that the latter statement is more likely, since the non-service is mainly made of plastic.
The capacity is small, but the dimensions are modest. The tank is refueled from above – the sliding cover.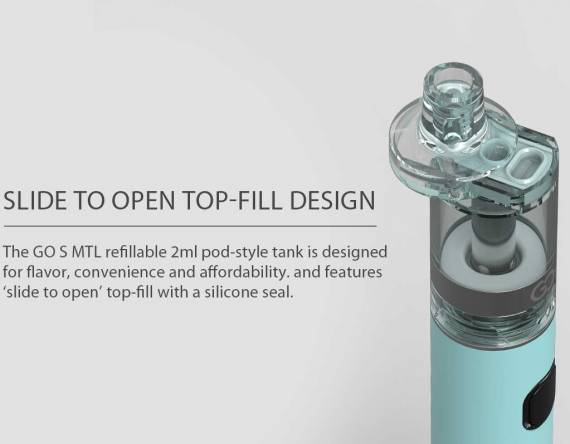 The built-in evaporator, with its resistance, hints at the use of liquids with a high nicotine content. The developers determine the orientation of the atomizer as MTL.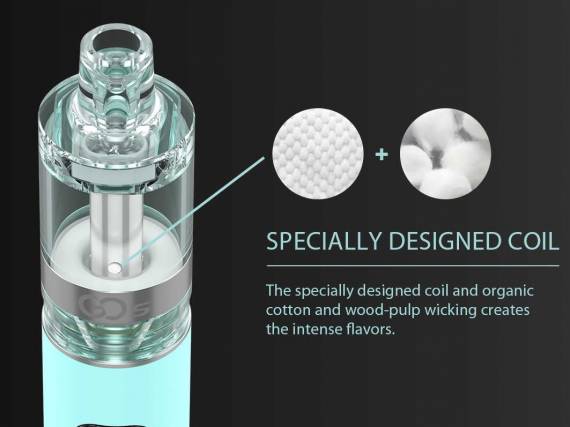 Airflow adjustment is present – a plastic swivel ring at the base of the tank.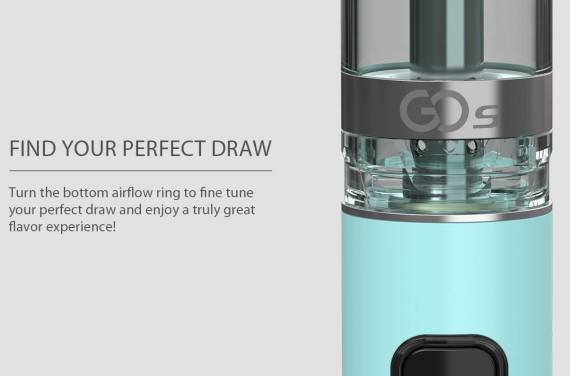 As for the pipe operator, it is the most ordinary, without frills and embellishment. The connector is standard, 510th, landing is limited to a diameter of 20mm.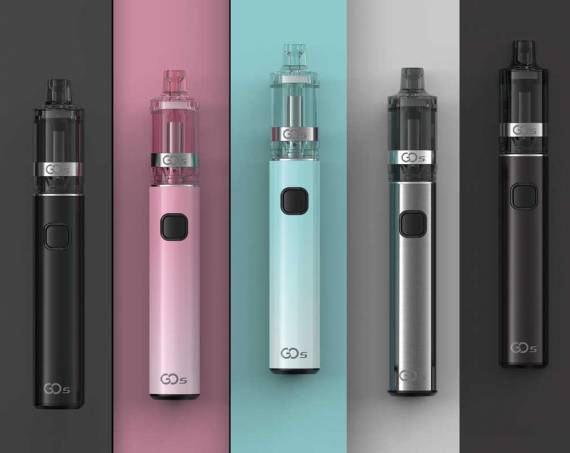 The device is activated through a small fire button. The latter is surrounded by an LED indicator of the charge level of the built-in battery.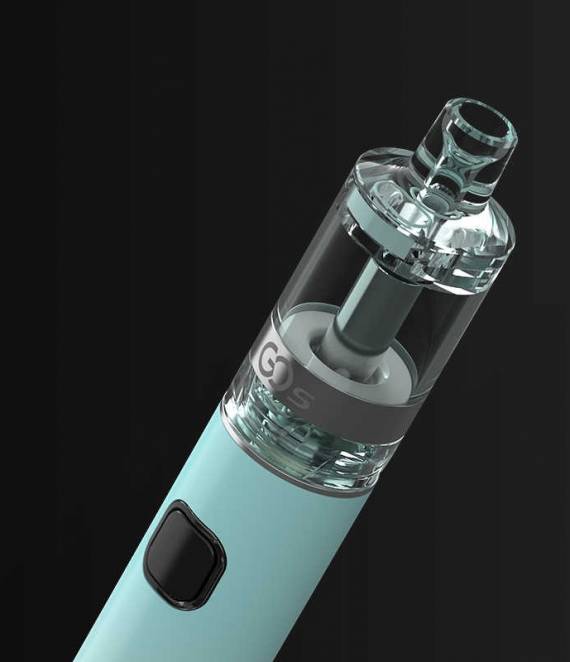 The latter is not bad for such capacitance dimensions, only the developers did not bother to report the charging current. And the connector for these purposes was not shown to us, just mentioning that it is located on the side opposite from the fire button.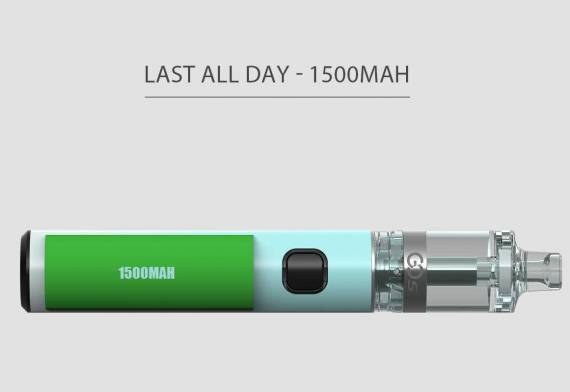 The manufacturer did not implement power or output voltage adjustments.
The price is currently unknown, since the presentation took place not so long ago and the novelty has not yet had time to settle on the shelves of online shops.