We start with the news from the snow wolves, not only as they received a big Carte Blanche from their "owners" – the company Sigelei. Therefore, and recently sprayed with new clothes worse than old-timers. The device they came out very unpretentious in contrast to previous releases, so we get acquainted quickly – in passing.
Snowwolf Efeng POD System kit
Dimensions: 52.2 x 52.2 x 13mm
Weight: unknown
Case material: aluminum alloy – plastic
Power: built-in 700mAh
Cartridge capacity: 1.5ml
Evaporator resistance: unknown
Output power: 9 – 11W
Operating mode: POWER
Supported resistance: 0.6 – 3.0Ω
Protection: against low / high resistance, from overheating, from short circuit, from overcharging / overdischarge
Connector type: magnetic
Screen / diagonal: no
Micro-USB port / charging: yes, charging current 1A
Color: see photo below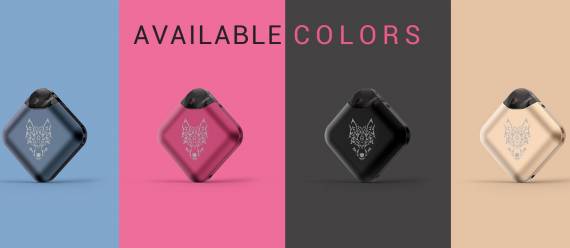 Options
– Efeng mod
– replaceable cartridge 2pcs (one preinstalled)
– lanyard
– USB cable
– user manual
– warranty card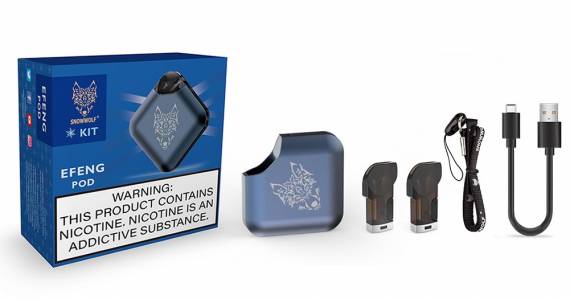 The appearance is quite neat, except for the traditional element of developers' pride – a logo in the form of a wolf face. The form factor is not so "overdue" – in fact, this is the right square. Absolutely, some users call it a "cracker". Dimensions are not that big, but it's unlikely to be able to hide such in any palm.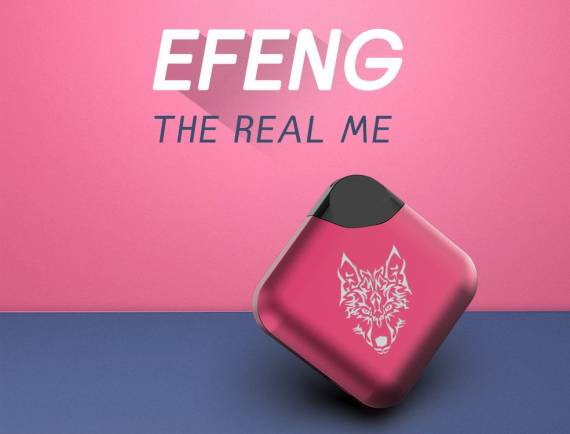 From the start, the developers rolled out four design options – a calm classic, as always, in the minority.
Replaceable cartridge of small capacity. It is fixed inside the case by magnets, the mouthpiece is located on the corner of the hearth.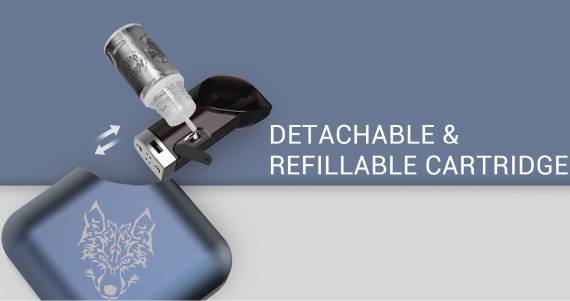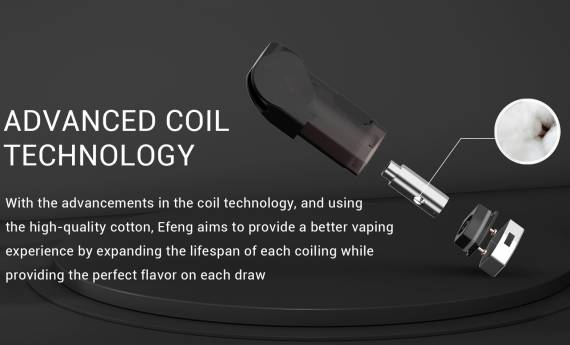 The tank is refueled on the side, there is no airflow adjustment. The built-in evaporator is organic, but its resistance is unknown. Naturally, it will be designed for liquids with a high content of nicotine, including saline.

The main body is equipped with a medium-capacity internal battery. Moreover, she plans to charge pretty fast. The connector for these purposes, the developers placed on the bottom of the device. An LED indicator settled right next door.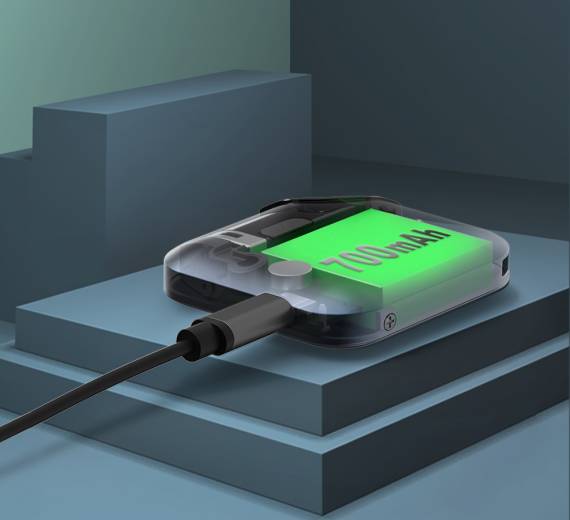 Activated by tightening, the developers decided not to provide for any adjustments to the output power / voltage. But nakoy somehow put a vibromotor inside the cracker. Moreover, the latter only signals a contact or its absence between the battery and the cartridge. Plus, this feature will be available only in the "metal" version.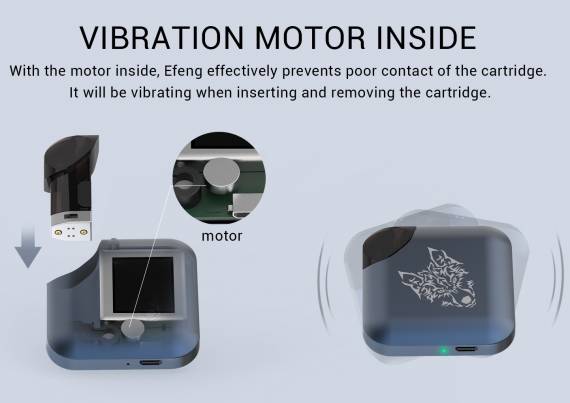 As a bonus, a lanyard was put in a box to be worn around the neck.