the company Smoant battlestar released a compact set of battlestar baby . Defining it in a family of full-fledged boxing mods and sticking it to the corresponding postscript. Now they decided to stir up their other lineup and diversify it with the same tiny little pod.
Smoant Charon Baby POD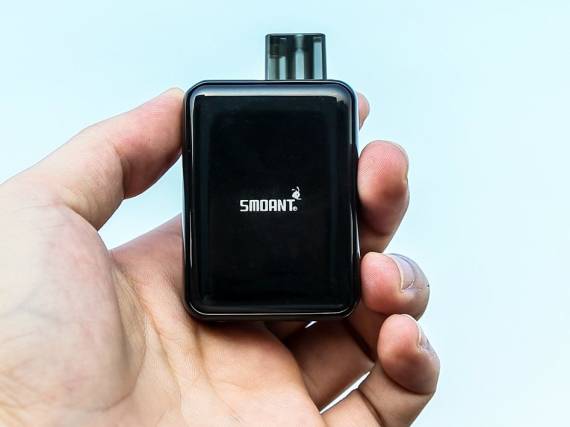 Dimensions: 73 x 44 x 19mm
Weight: unknown
Case material: plastic + metal
Power: built-in 750mAh
Cartridge capacity: 2.0ml
Evaporator resistance: 0.6 / 1.2Ω
Output power: up to 15W
Operating mode: POWER
Protection: against low / high resistance, from overheating, from short circuit, from overcharge / overdischarge
Connector type: magnetic
Screen / diagonal: no
Micro-USB port / charging : yes, Type-C, charging current is unknown
Color: see photo below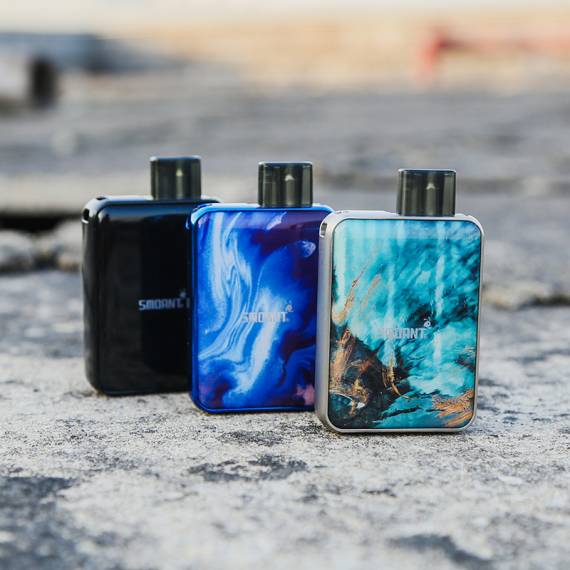 Options
– Charon Baby mod
– replaceable cartridge (pre-installed)
– replaceable evaporators 2pcs 0.6 / 1.2Ω (one pre-installed)
– USB Type-C cable, it's also a lanyard
– manual User
Warranty Card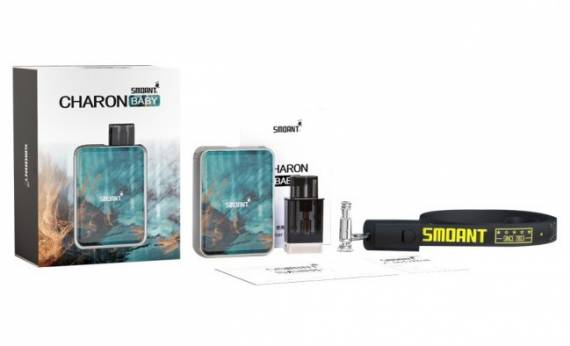 The novelty is executed in the corporate style of the Charon lineup. No experiments with the form factor – take a traditional rectangle with rounded edges and corners as the basis. For the decor, the answer is motley panel-inserts on the sidewalls.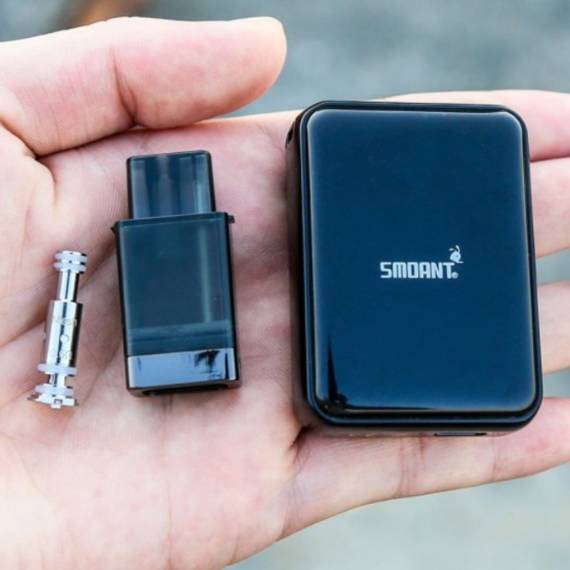 From the start, developers offer not the greatest variety of design, but even in this clashed a classically calm instance.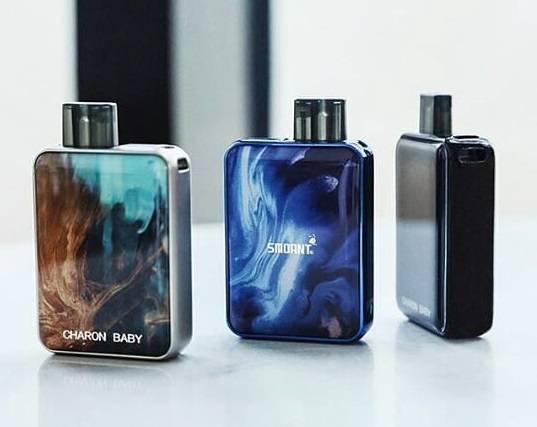 A replaceable cartridge of standard capacity, it is refilled on the side, and is fixed with magnets. It will be necessary to extract it from the mod for this procedure.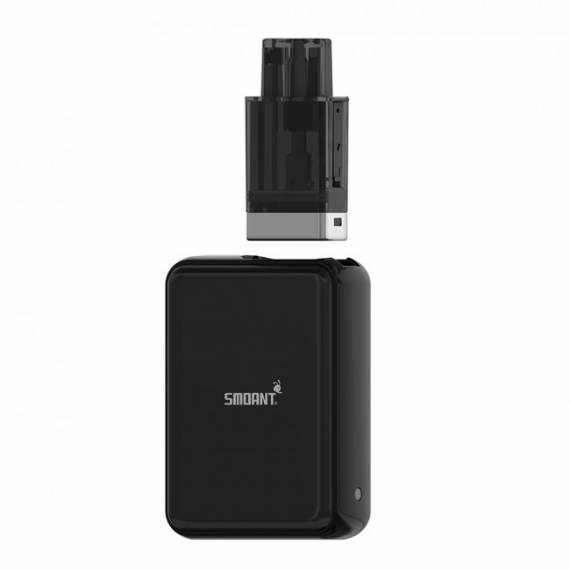 Replaceable evaporators are presented in duplicate. Moreover, the developers say that battlestar baby coils can also take root here. There is no airflow adjustment.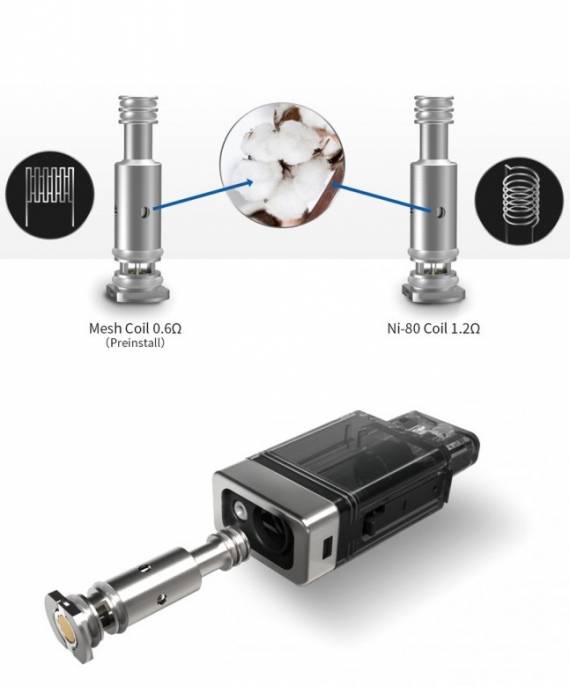 Directly mod gizmo is very simple. There are no buttons on it – the device is activated by tightening. But at the base there is a shallow dot of the LED indicator of the battery charge level.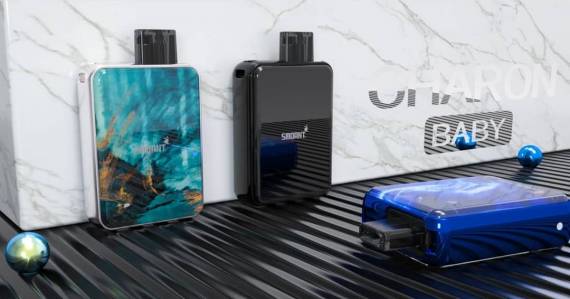 The latter is not bad for such dimensions of capacity. The causal Type-C connector was placed at the bottom of the device, but the charging current is still unknown. By the way, the official release has not even taken place.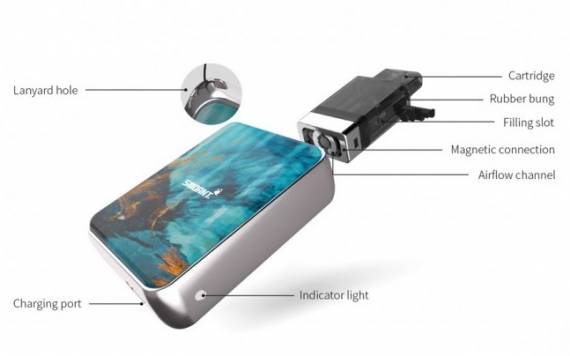 You should not expect any power adjustments from this new product. Unless the developers performed a bracket for the lanyard, which will be included.