Today is our newbie day in the vape market – we will get acquainted with brands hitherto unknown to the general public. The first in line will be the company Cybervape – it appeared on the horizon just last week, and has already managed to present its pilot project. Naturally, it became POD.
Cybervape CyberX AIO Kit
Dimensions: unknown
Weight: unknown
Case material: metal + plastic
Power: built-in 800mAh
Cartridge capacity: unknown
Evaporator resistance: 0.5 / 1.2Ω
Output power: 5 – 30W
Voltage range: 1.0 – 6.0V
Operating mode: VW, VV , TC
Temperature range:200 ℉ – 600 ℉
Protection: against low / high resistance, against overheating, against short circuit, against overcharging / overdischarge
Connector type: non-magnetic
Screen / diagonal: no
Micro-USB port / charging: yes, Type-C, charging current 1A
Color : see the photo below

Options
– CyberX mod
– replaceable cartridge (pre-installed)
– replaceable evaporators 2pcs 0.5 / 1.2Ω (one pre-installed)
– USB Type-C cable
– lanyard
– user manual
– warranty card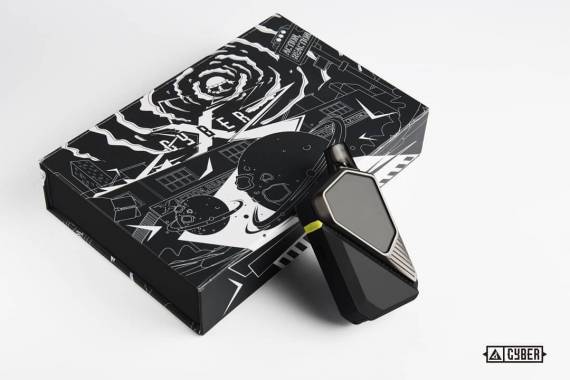 Our guest looks original – ambitious, if you like. As far as I understand, the brand name simply obliges the novelty to acquire a futuristic design with many decorative elements. Admittedly, it turned out quite a catchy sight. The developers did not disclose the dimensions, but you cannot name the device especially large.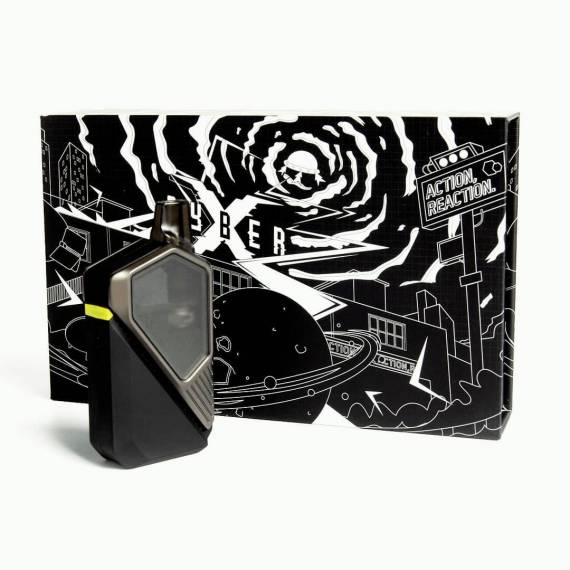 At the time of launch, the manufacturer prepared four design options, moreover, fun instances prevail.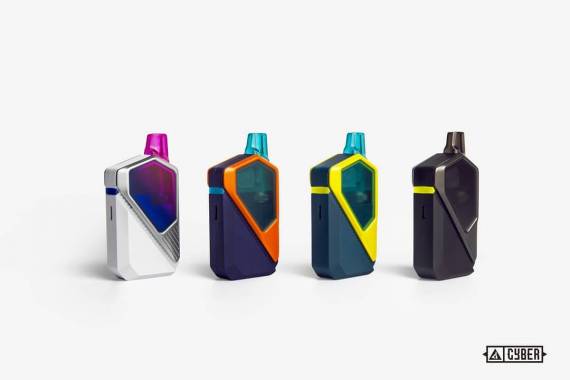 A removable cartridge of unknown capacity, but it is unlikely to be less than 2 ml. It will be refueled from the side – the causal hole is covered with a large silicone plug.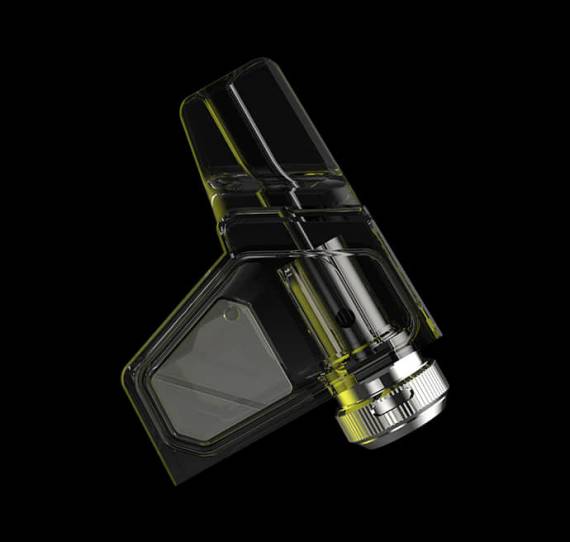 He is hiding behind a removable side panel. The mouthpiece is conveniently flattened.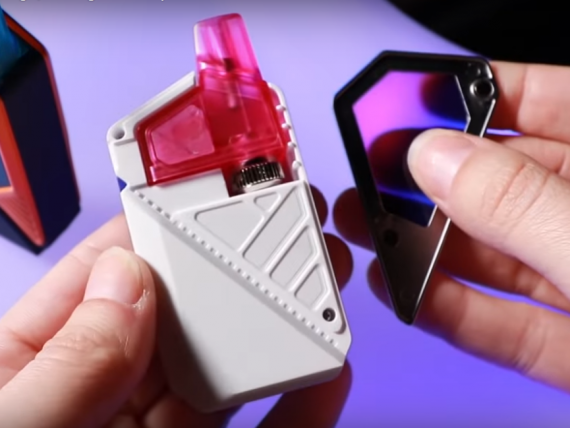 Replaceable evaporators are presented in two versions; they are designed for different "types" of evaporation. For these purposes, the developers have provided airflow adjustment.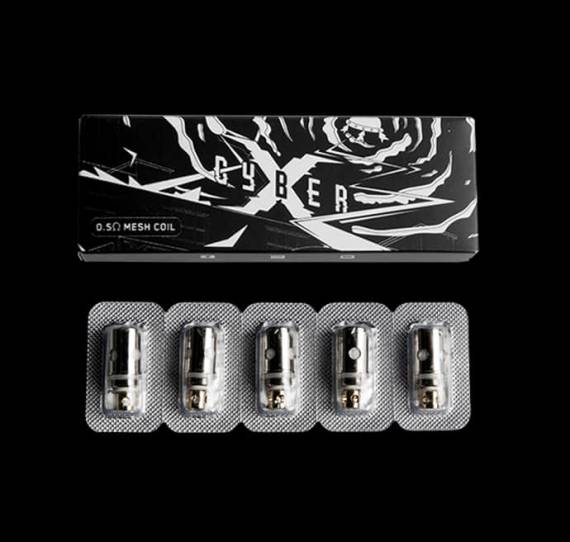 The main body was armed with a completely acidic built-in battery. The Type-C connector for charging was placed on the smaller end, but the charging current is pretty good. A full charge cycle takes a little less than one hour.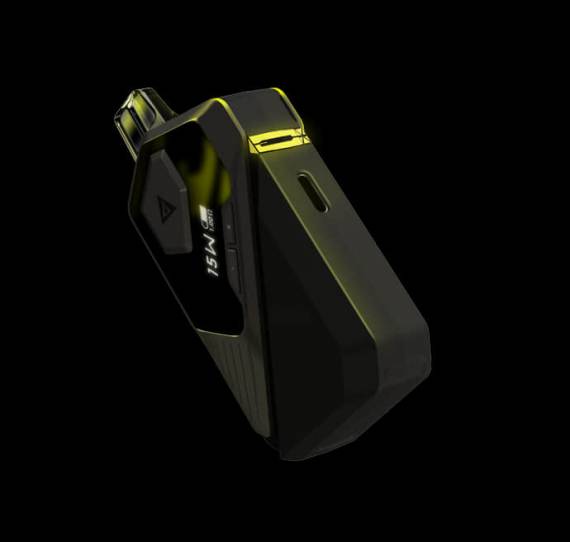 The control panel is tailored originally – the fire button is very large. It seems to be planted in a convenient place. The display is small, monochrome, just below the control key.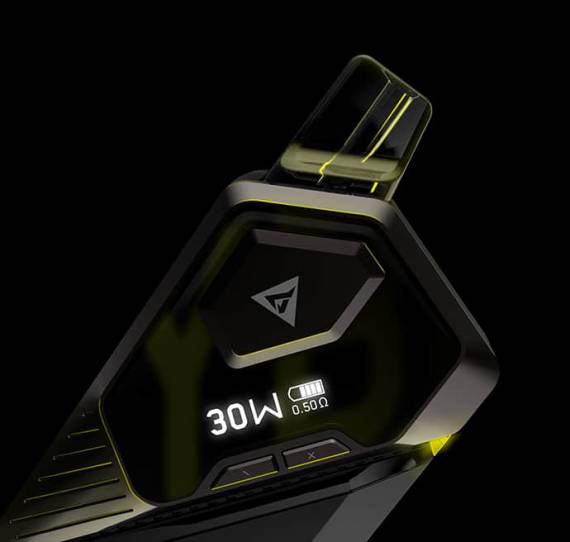 Functionality on board for the hearth is very enviable. At the disposal of the future owner will be varivat, varivolt and even thermal control.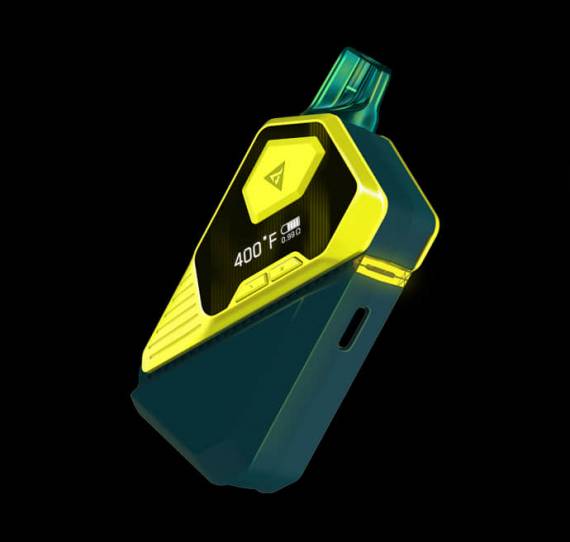 As a bonus, the kit includes a lanyard with a silicone wrap holder.