Glory AIO called Orion, which was released by Lost Vape, does not give rest to many manufacturers. Therefore, they have adopted a similar form factor and now offer their own vision of this issue. In my memory, this is the fourth such project.
IJOY Mercury kit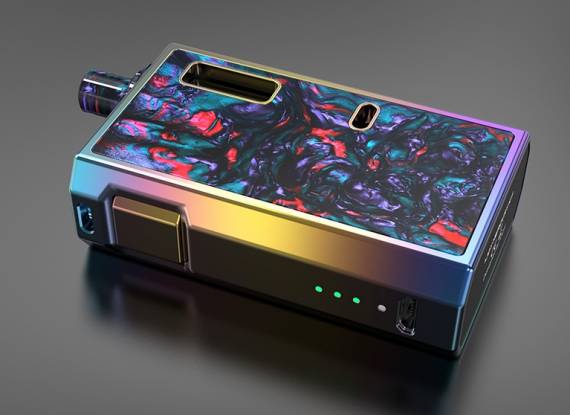 Dimensions: 78.4 x 40 x 20 mm
Weight: unknown
Case material: zinc alloy + stainless steel + resin
Power: built 1100mAch
cartridge Volume: 2ml
evaporator Resistance: 1.0 / 1.2Ω
Output Power: 12W
Voltage Range: 3.15V
mode: POWER
Protection:low / high resistance, overheating, short circuit, overcharge / overdischarge
Screen / diagonal: no
Micro-USB port / charging: yes, charging current is unknown
Color: see photo below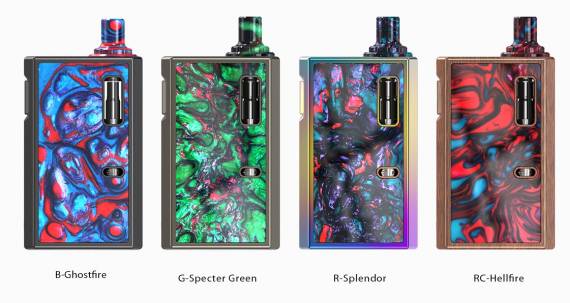 Package
contents – IJOY Mercury kit
– replaceable evaporator 2pcs 1.0 / 1.2Ω (one preinstalled)
– USB cable
– user manual
– warranty card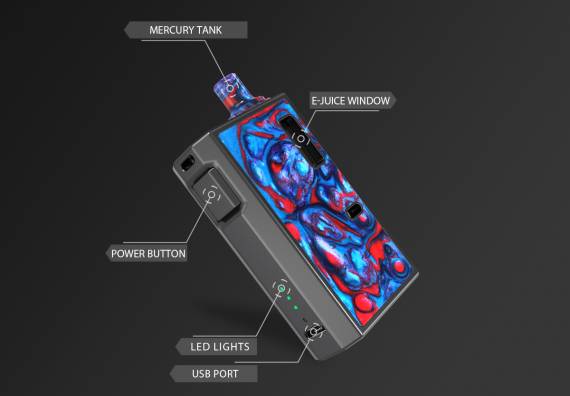 Our hero looks quite nice. This is a medium sized box with slightly cut corners for better ergonomics. From the decor only resin – here it is with a vengeance – and the panel is colorful, and the type of drip echoes its coloring.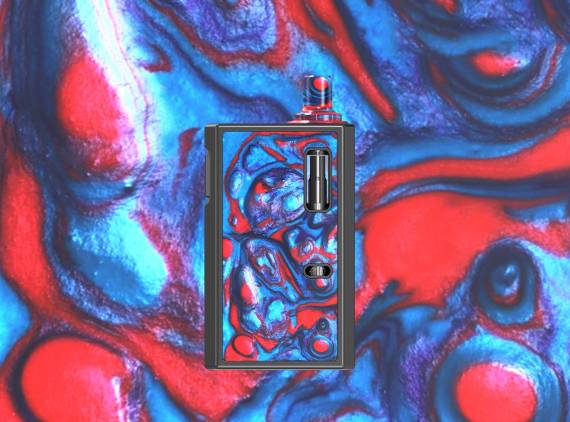 The complete tank has the following parameters – 16.8 x 55.2mm. It is fixed by a magnetic connector, but it is not the 510th.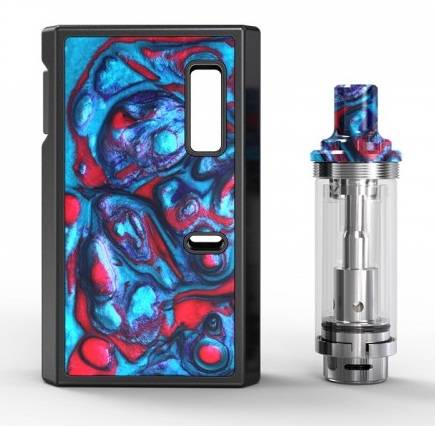 The tank will be refueled from above; it is enough to remove the drip type and uncork the silicone plug. Capacity, perhaps, standard.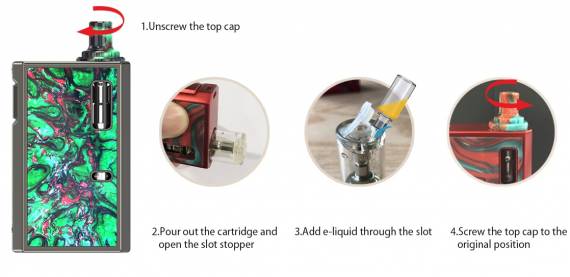 Accompanied there are two types of replaceable evaporators. Their resistance does not differ much, but the heating elements themselves are different.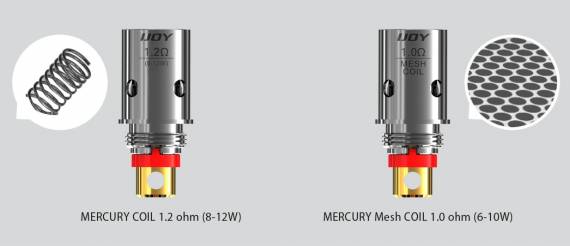 Also, the developers provided for adjustment of the blower.

The main body hides in its womb an average capacity of built-in battery. Unfortunately, the charging current is unknown, the connector for this purpose was placed at the very bottom of the control panel.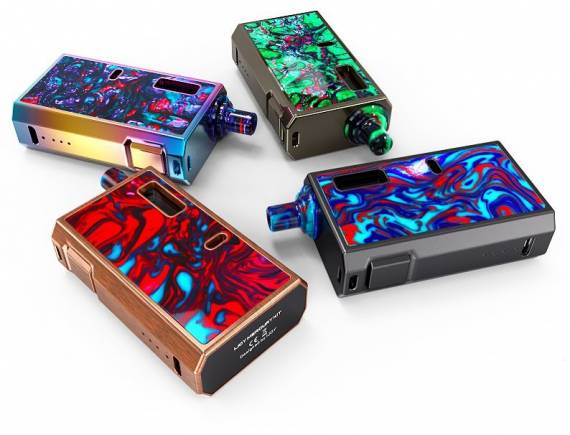 The control panel is made nicely – a large fire button, under it a "jackal" of LED indicators. By the way, at the very top, there was a lug for fastening the lanyard.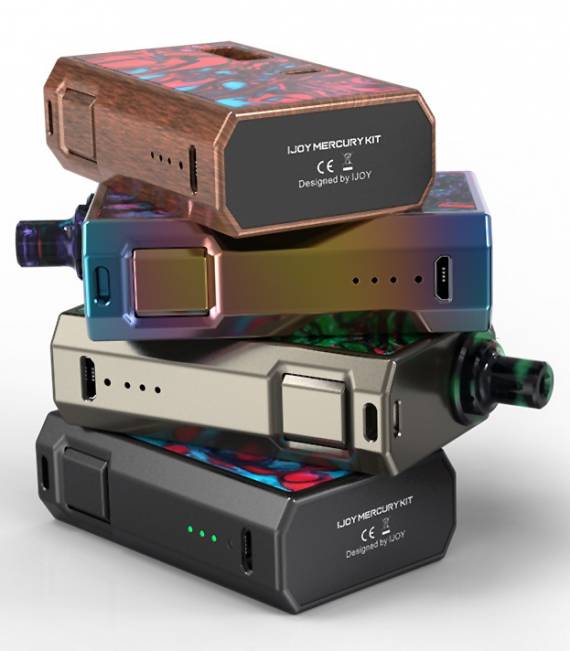 Naturally, holes are provided in the housing. The first is to control the liquid level in the atomizer, the second is for air intake – this is where the above-mentioned evaporator blowing ring is located.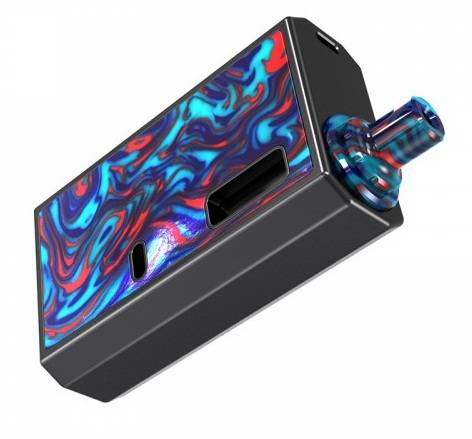 Official site www.ijoycig.com/