We suggest starting with the news of one of the most experienced manufacturers in the vape arena – the KangerTech company. Maybe He did not stand at the very beginnings of the formation of a soaring culture, but she has been afloat for a very long time. Although I must admit, in recent years, two guys have pretty much lost ground, or maybe they just didn't want to bend under the "changing world" of the couple. Nevertheless, new products under this brand do not cease to appear, albeit not so often.
KangerTech AURO Starter kit
Dimensions: 74 x 24mm (mod only)
Weight: 64g Case
material: stainless steel
Power: built-in 2000mAh
Operating mode: Power
Supported resistance: unknown
Protection:from low / high resistance, from overheating, from short circuit, from overcharge / overdischarge
Connector type: steel 510, pin is spring loaded
Screen / diagonal: no
Micro-USB port / charge: yes, charging current 1A
Color: see photo below
AURO tank
Material case: plastic
atomizer type: Sealed
Evaporators: 0.3Ω
Volume: 2ml
Diameter: 25mm
Height: 45mm with Drip type
connector: 510, pin gilded
Weight: 14.5g
Color: only dark
Components
– AURO mod
– AURO tank
– USB cable
– user manual
– warranty card


We begin by tradition with a tank. And it is very simple, because it is disposable. It is "completely" made of plastic, moreover, the developers were even too lazy to implement an airflow adjustment. Capacity, despite not small dimensions, is small, it will refuel from above. The causal hole is covered with a silicone plug.


The built-in evaporator is made on a grid; it cannot be replaced – it is disposed of together with the tank.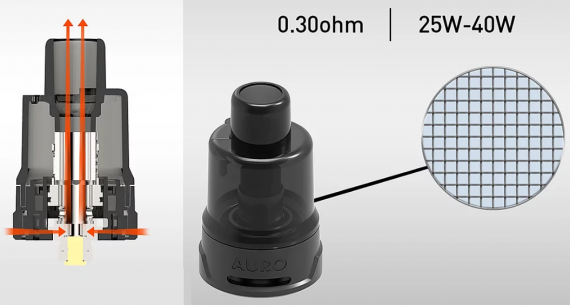 Directly the pipe mode contraption is also not "difficult". The decor is minimal, overall dimensions are also modest.
A notable fact is the diameter of the mod is 24mm, while the complete tank has a landing of 25mm.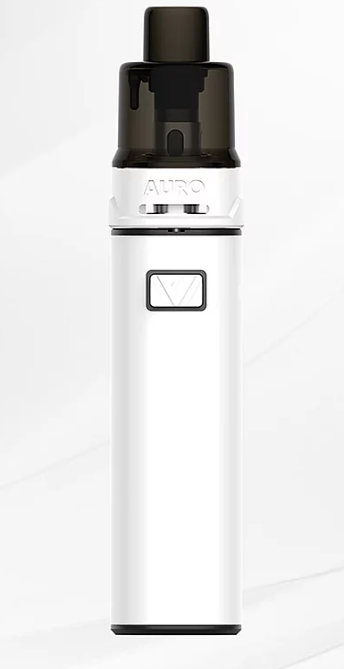 Our hero is modest in everything – so there is nothing except the fire button on the body of the mod. Of course, there are no power adjustments, etc., on board.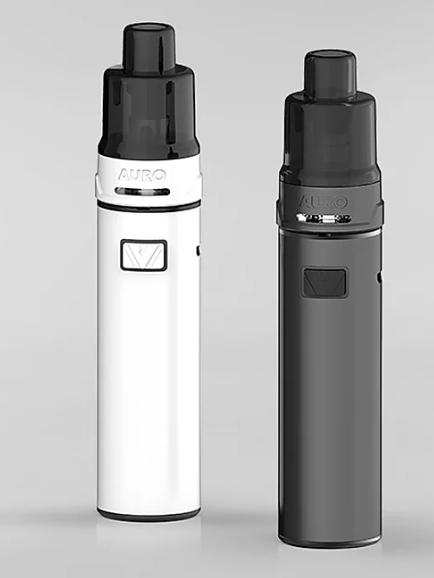 True, the latter is surrounded by an LED indicator. He does not demonstrate anything except the battery charge, and even then he does it very clumsy.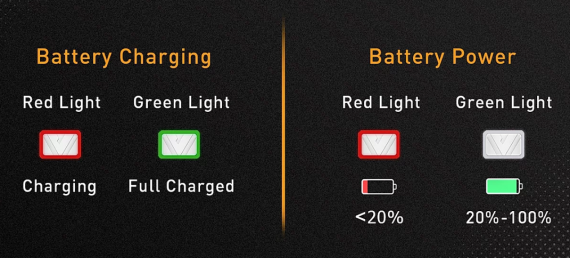 The built-in battery is not bad for such capacity dimensions. The port for charging it was located at the bottom, but the "kick" developed to give him clearly forgotten. So you have to cling to the outlet for two hours.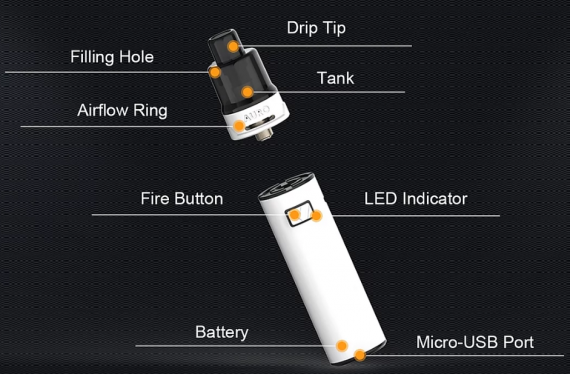 The price is currently unknown – the release took place a few hours ago.