Today New Device review Manvap Beeble kit 150W Electronic Cigarette Starter Kit, 3500mah Rechargeable Battery with Top Refill 2.0ml Atomizer.
【Fashion Design】 Manvap Beeble is designed with a fashionable mechanical appearance and a flashing light that makes it more attractive and very suitable for the grip.
【Large capacity battery】 Mavap Beeble is built with a 3500 mAh battery. This large capacity battery can last long and easily recharge. No nicotine, no electronic liquid.
【Adjustable power】 The wattage of this item can be adjusted. The power range is from 50W to 1500.
【Safety protection】 To guarantee a safety Vape experience, the product has protections to avoid excessive use, short circuit, low power and high temperature.
【Warranty】 We promise a 30-day money-back or exchange guarantee, 12-month warranty and friendly customer support. Warning: Please do not charge the car battery.
Manvap Beeble 150W kit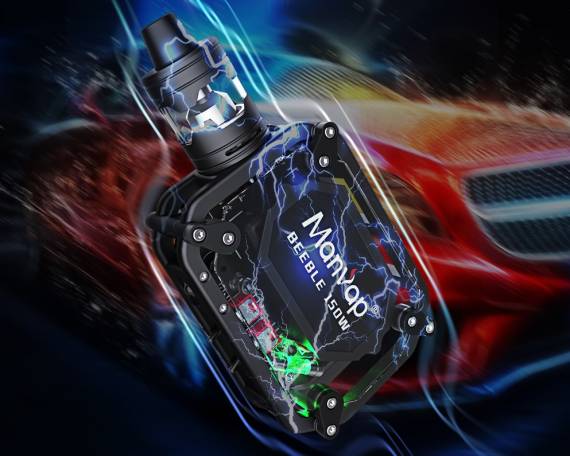 Dimensions: 135 x 67 x 34mm
Weight: unknown
Case material: metal + plastic
Power: built-in 3500mAh Tank
capacity: 2ml
evaporator resistance: 0.4Ω
Output power: up to 150W
Operating mode: Power
Supported resistance: unknown
Protection: from low / high resistance, from overheating, from short circuit, from overcharging / overdischarge
Connector type: steel 510, gold-plated pin, spring-loaded
Screen / diagonal: no
Micro-USB port / charging: yes, charging current 2A
Color: see the photo below.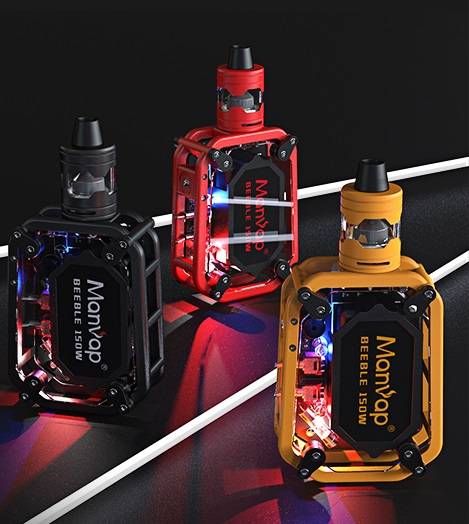 Options
– Beeble 150W mod
– "Beeble tank"
– replaceable evaporators 2pcs 0.4Ω (one preinstalled)
– USB cable
– user manual
– warranty card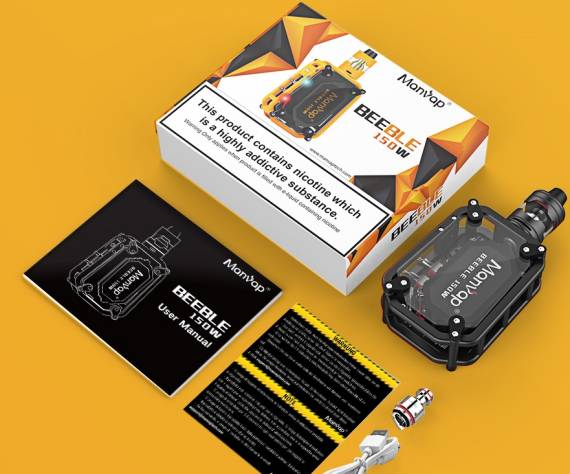 There is not much information about a complete tank – to admit, I did not even find its exact name, nor did I find the exact dimensions. It is known for sure that it will be refueling from above, in the kit it is offered only one type of interchangeable evaporator, however, in double quantity. Apparently, airflow adjustment is not provided.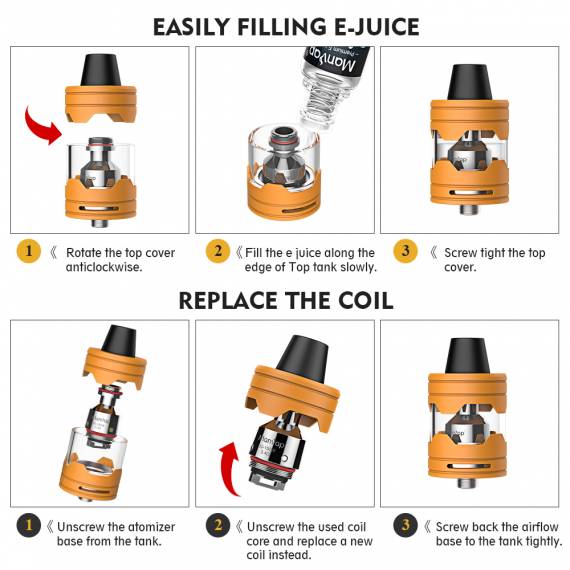 Mod gizmo is original, however, and we have seen this more than once. The case is transparent, through which all the insides are visible, which, by the way, are illuminated by diodes, like a Christmas tree. Outside, this whole thing is packed in a metal frame.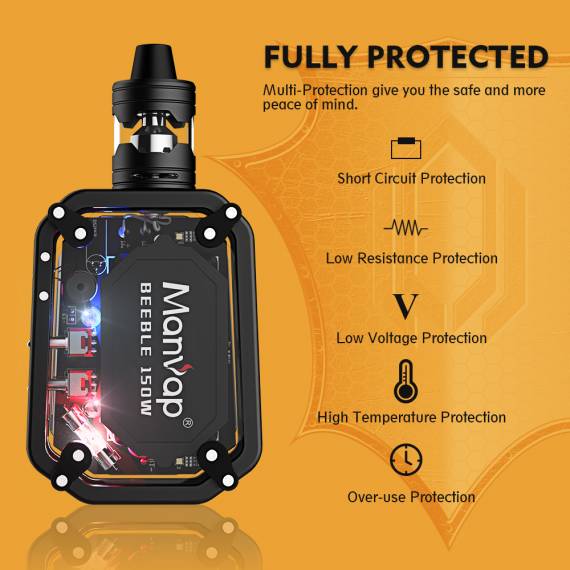 The stock on landing did not seem to evaluate the possibilities – I do not think that it will be large.