While serious devices are not brought up, we continue to be content with the starting segment. Moreover, today's copy turned out to be very sophisticated, by the way, it came out from the pen of Syiko Tech. And as you already know, these guys love to stuff all sorts of buns into their devices. Therefore, this new product is almost the "top of the functional" in its segment.
Syiko SE Pod Starter Kit

Dimensions: 89 x 45 x 15mm
Weight: unknown
Case material: plastic + metal
Power supply: built-in 650 mAh
Cartridge capacity: 2 ml
Evaporator resistance: 1.5Ω
Output power: 5 – 12W
Voltage range: 3.7 – 4.6V
Operating mode:POWER
Protection: low / high resistance, overheating, short circuit, overcharge / overdisplay
Connector type: magnetic
Screen / diagonal: yes, touch, 2.0 "
Micro-USB port / charging: yes, charging current 1A
Color: see photo lower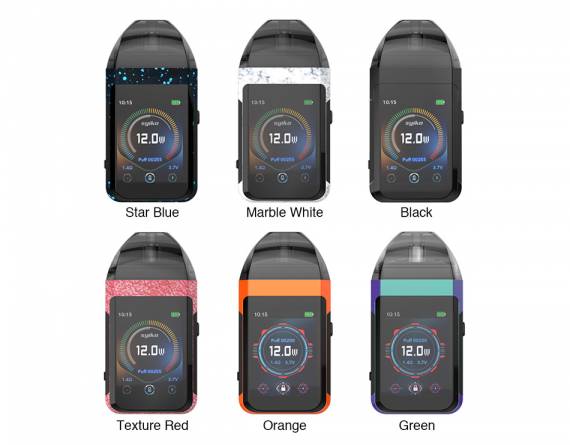 Components

– SE Pod mod
– replaceable cartridge (preinstalled)
– USB cable
– user manual
– warranty card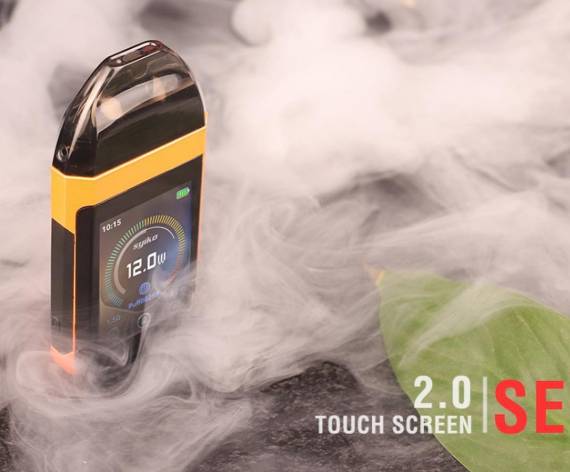 Well, how do you like this vap smartphone? It looks, of course, very immodest – such a certain technocrats will certainly be interested in. Rather, lovers of modern gadgets, large screens and compact sizes. The appearance is not fussy, in addition to the "TV" device is decorated with colored panels-cases. Dimensions are not the biggest, rather average.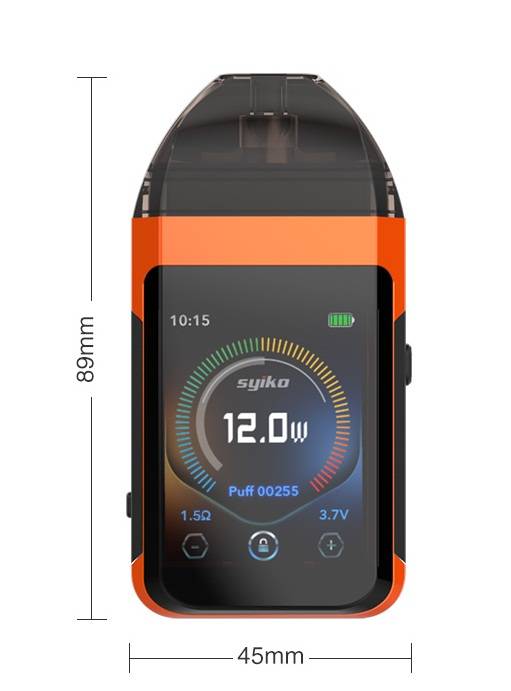 The assortment line shines with a quite good variety. Here you and a couple of classic colors, and a few bright prints.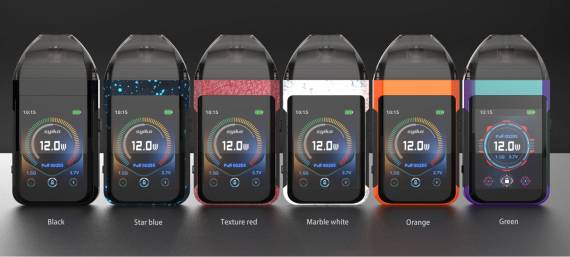 The cartridge is fixed by magnets, its capacity is average. It will refuel from below – a small hole is plugged with a silicone plug, although it is small in size, but it seems duplicated. Built-in evaporator average poshiba.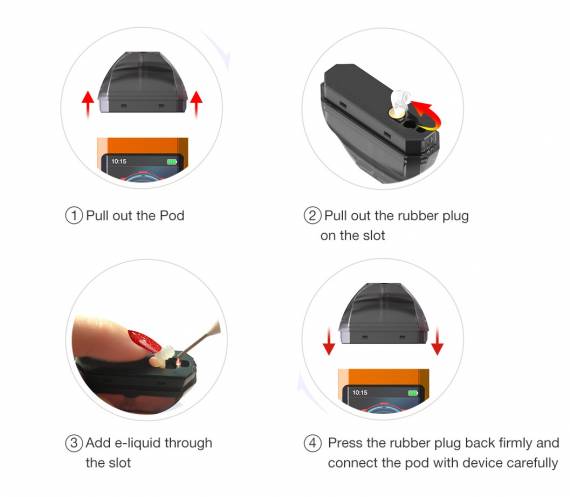 The main part of the device is given a huge display, which provides just a "bunch of useful information", plus it is also endowed with touch controls. Well, and that – many may like this solution.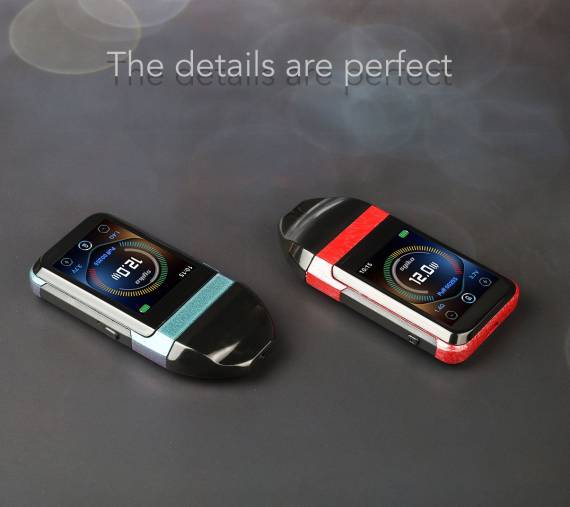 Surprisingly, but at one of the ends flares flaunts a button. I think this decision is rather strange – it was necessary to make all the controls through this colorful display. After all, this is not all yet – another physical button is seen on the other end, the function of which I did not fully understand. I assume that she is responsible for switching on and off. Well, this is not at all to the village, nor to the city.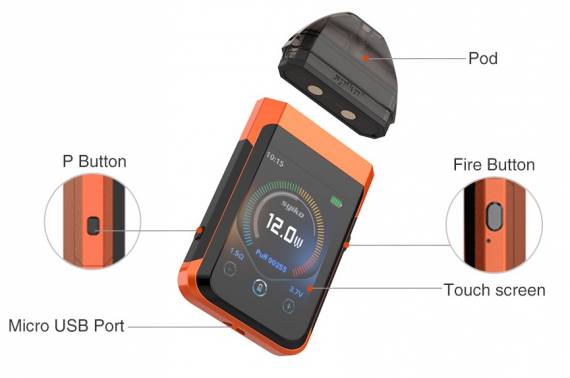 The functional here is still decent – this is the usual version, the screen is blocked at the same time.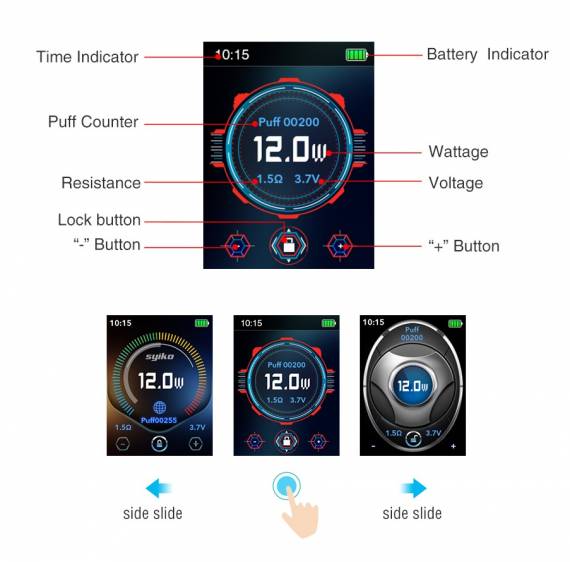 Built-in battery is not the largest capacity, and it is with such and such dimensions and such a huge, which means eating the battery energy, display. Apparently, therefore, the developers decided to implement a very fast charge here. The causal plug was placed on the bottom of the device.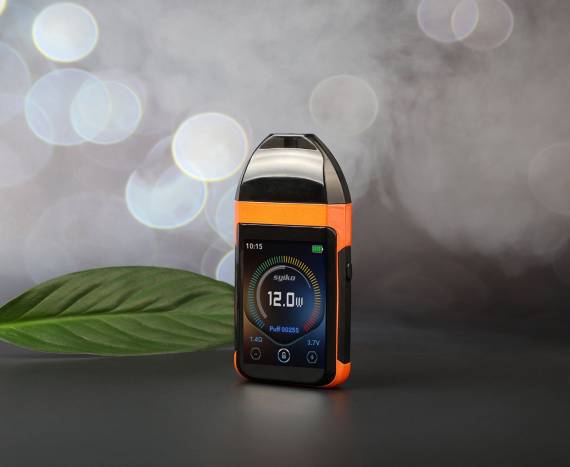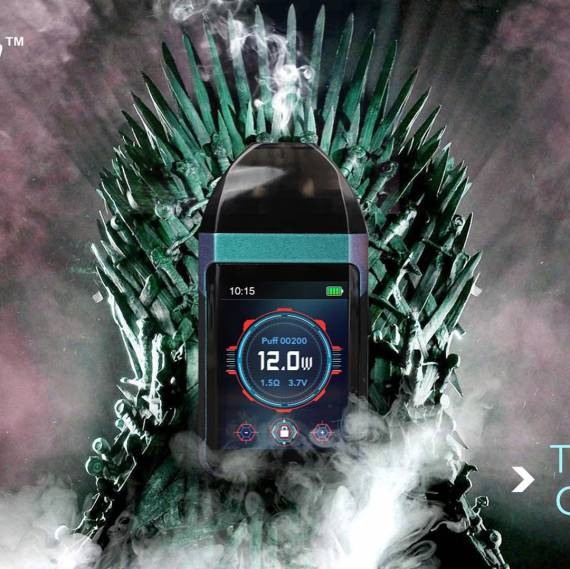 Official site www.syikotech.com/