Today we will talk about a company that has already managed to settle in the market, has studied what vapes need and continues to delight everyone with their projects. Initially, I did not expect anything so unusual from this company, I thought that it would not even have time to gain a foothold and survive in the conditions of modern competition in the market of vaping products.
Now we are looking at the starter kit, in which both the atomizer and the box mod come together. Well, meet the starter kit called Mirror.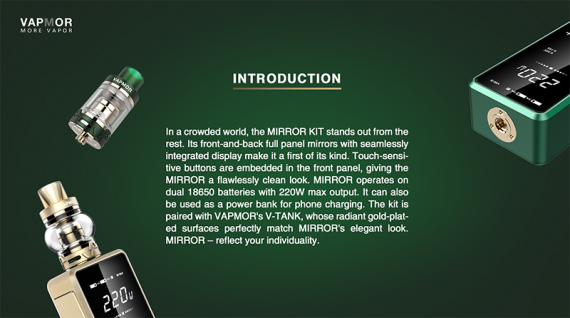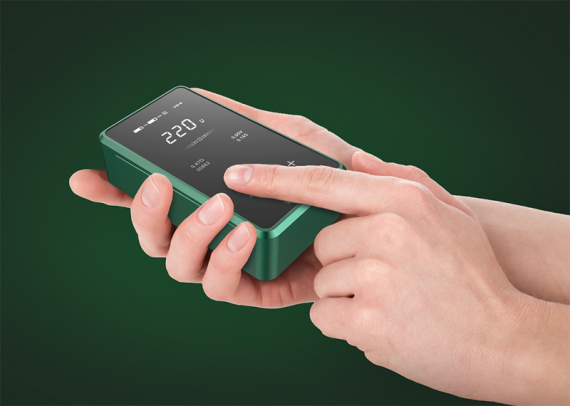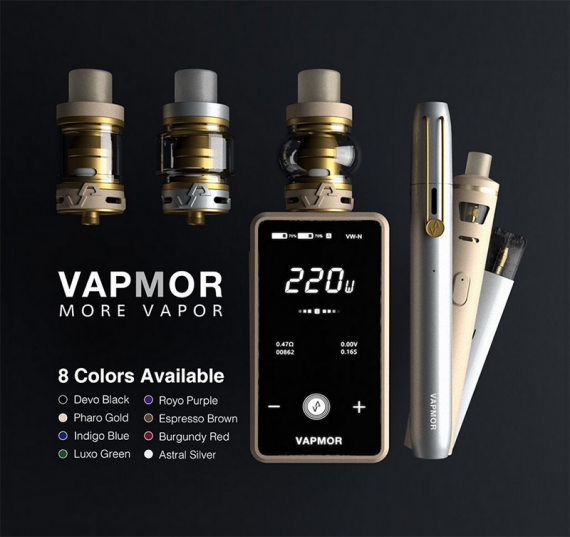 Detailed instructions in several languages, two evaporators ( 0.15ohm Strip Coil / 0.2ohm Mesh Coil ) for the atomizer, charging cable, spare parts for the atomizer and advertising booklets from the manufacturer.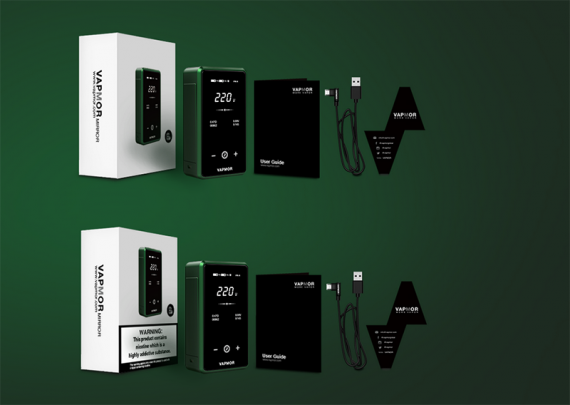 The name of the starter kit is directly related to the design, when the informative display becomes inactive it completely becomes mirrored, this is the main feature of the design of this mod. As you probably already understood, the control of the mod is carried out using the touch display, the only button, which by default is the start button is placed on the side face and it is located almost over the entire height of the side face. As for color solutions, there are already 8 options presented here, you can see them all in the photo below. The dimensions of the mod itself are 92 x 26.2 x51mm. 
Depending on the choice of the glass of the tank, the capacity of the atomizer will also depend, you can see all the possible options in the photo below.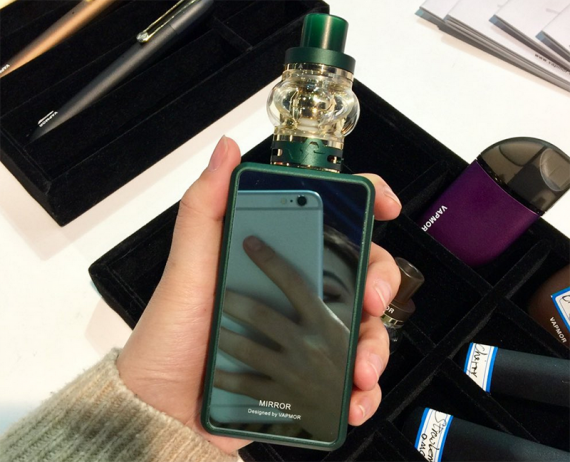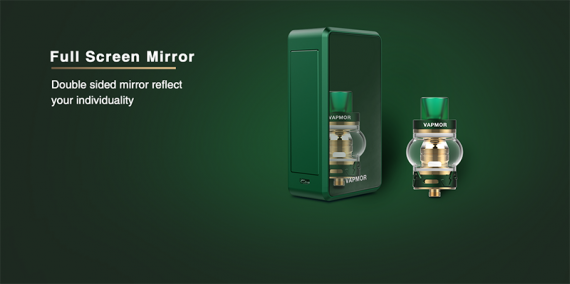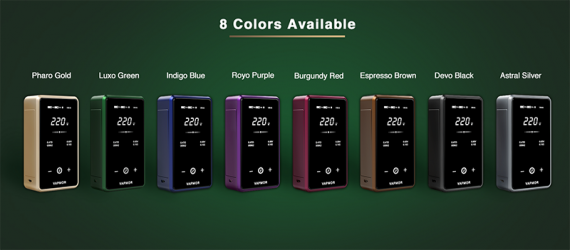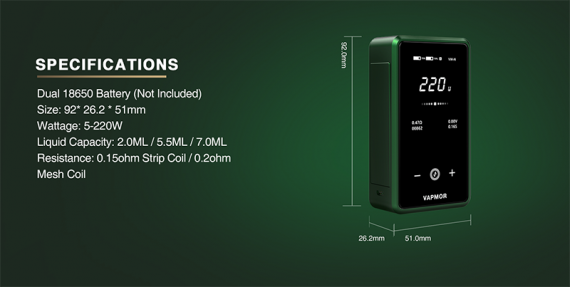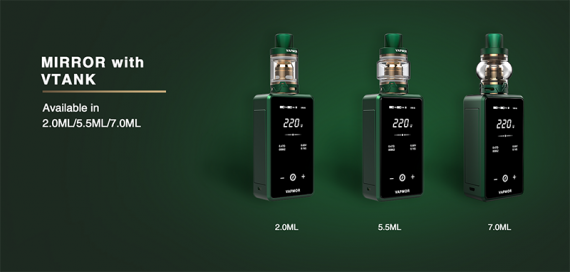 Inside the case of the mod there is a board that can cope with power ranging from5 to 200 watts , it is also encouraging that the company introduced a mod with the ability to use standard batteries of the format factor 18,650. The mod works on two of these batteries.