The Smoking Vapor Wi-Pod Starter Kit is a vaping pod system engineered for alternative aroma therapeutic essential oils crafted from durable PTGC materials, the Wi-Pod vaping pod system combines an integrated 350mAh rechargeable battery, refillable 1mL ceramic coil pod, and fires in a direct voltage based fashion to effectively vaporize the contents loaded within the PTGC Pod.
WI-POD Starter Kit – Smoking Vapor Features:
Dimensions – 63mm by 26mm by 14mm
Integrated 350mAh Rechargeable Battery
3 Power Levels – 3.4V, 3.6V, 3.7V
Voltage Output Range: 3.0-4.2V
Resistance: 1.25ohm
Stealth Mode
Polymer Chassis Construction
Bottom Power Button
Auto-Draw Firing Mechanism
Juice Viewing Window
LED Battery Life Indicator Light
Refillable Pod – Replaceable Cartridge
1mL Pod Capacity
Coil Resistance: 1.25ohm
Ceramic Heating Element
Side Refill System – Silicone Stoppered
Patented OAS Airflow System – Anti Leak
10S Cut-Off Protection
Short-Circuit Protection
Low Voltage Protection
Low Resistance Protection
Over Heating Protection
MicroUSB Port
Available in Black, Gold, and Silver
Includes:
1 Wi-Pod Vape Device
2 1.25ohm Wi-Pod Cartridges
1 Stylish Neck Lanyard
1 USB Charging Cable
1 User Manual
Smoking Vapor WI-POD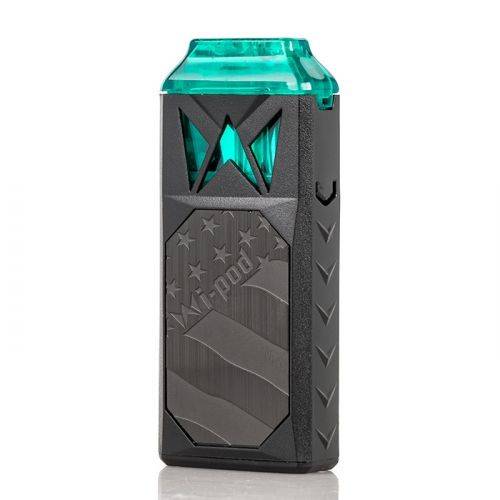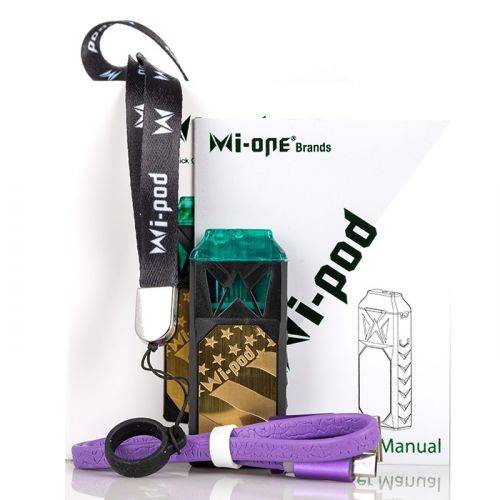 Our guest looks original – here you have a case with "stiffening ribs" and panels-inserts responsible for the decor line. In short, there are plenty of recognizable elements in the hearth – the developers obviously have a complete order with imagination.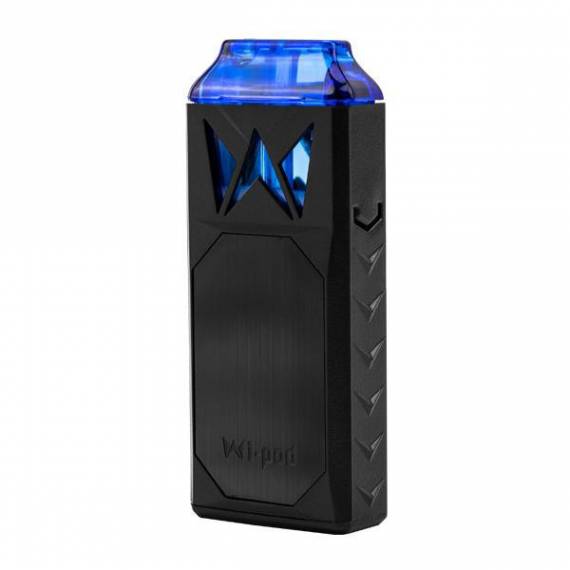 Separately, it is worth mentioning the dimensions and weight – the device turned out to be very light and compact.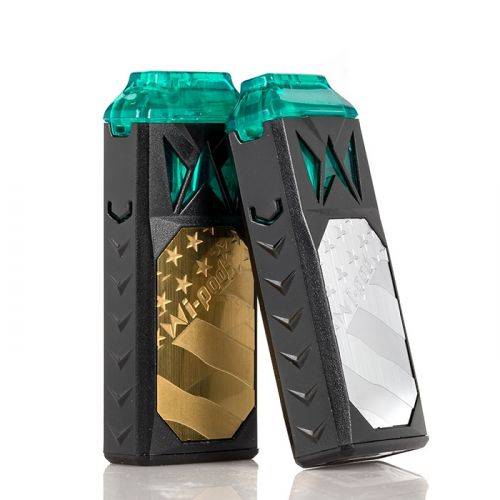 Replaceable cartridge is not the largest capacity, it refills on the side. You will have to remove it from the mod for this procedure. Blowing naturally unregulated. Built-in ceramic evaporator, designed for high nicotine fluids. By the way, the cartridges from the Mi-Pod hearth seem to fit here too.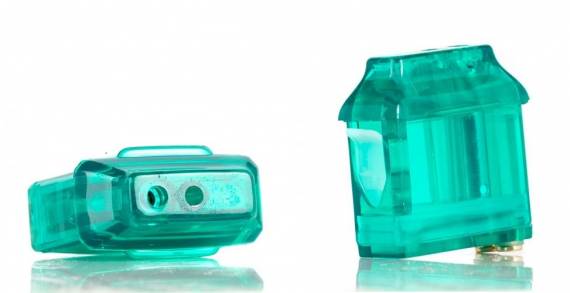 Directly, the mod is not equipped with the most capacious built-in battery, but the discount must be made due to the dimensions. The charging current is unknown, the causal connector settled at the bottom. Right next door is the on and off button.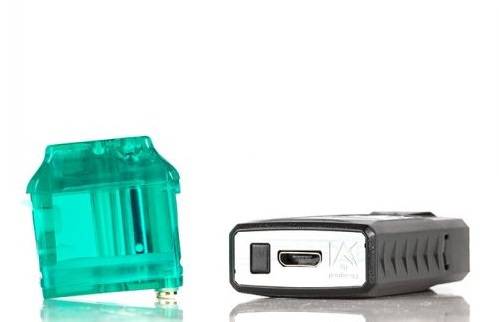 There is no fire button on the body of the hearth – it is activated by tightening. However, you can change the output voltage by some kind of macar – probably with short puffs.
 There are 3 modes in total – 3.4 / 3.6V / 3.7V.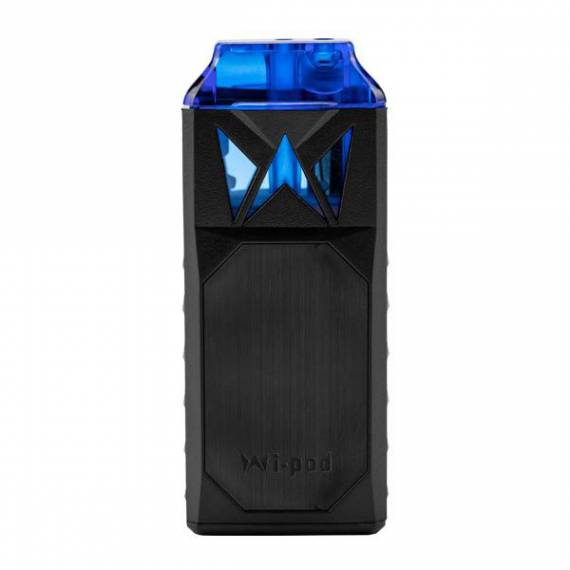 An LED indicator is also available – it is located directly under the cartridge, therefore it shines through its transparent plastic, like a Christmas garland.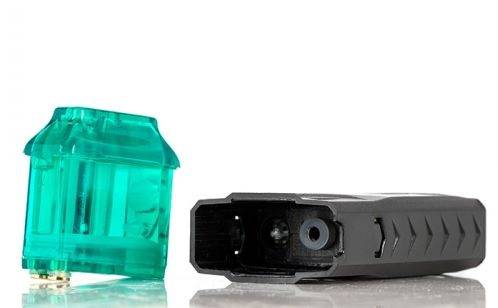 As a bonus, a lanyard is provided for wearing on the neck.