After a long break, Wismec will present its new set. It is noteworthy that this is another variation of the Luxotic line, which already was full of diversity and "interesting" solutions. Without extra snot let's get acquainted.
Wismec Luxotic Surface with Kestrel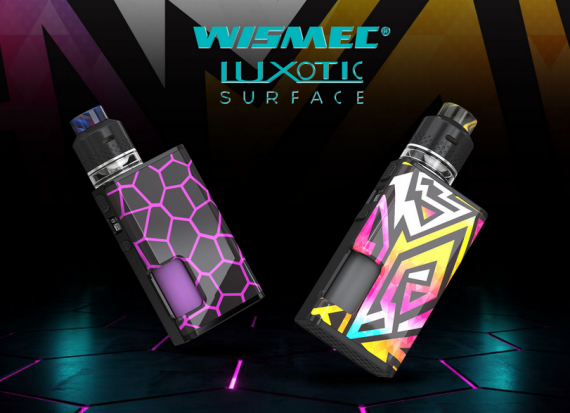 Dimensions: 78 x 43.5 x 23.5mm
Weight: 131.8g Case
material: metal + plastic
Power: 1 x 18650
Chipset: Avatar chip
Vial capacity: 6.5ml
Output power: 1 – 80W
Voltage range: 0.5 – 9.0V
Operating mode: POWER, TC (NI200, SS, TI), TCR, BYPASS
Temperature range: 200 – 600/100 – 315
Supported resistance: 0.05 – 3.5Ω
Protection: from low / high resistance, from overheating, from short circuit, from incorrect polarity, from overcharge / overdischarge
Connector type: steel 510, pin gold-plated, spring-loaded
Screen / diagonal: yes, 0.49 "
Micro- USB port / charging: no
Color: see photo below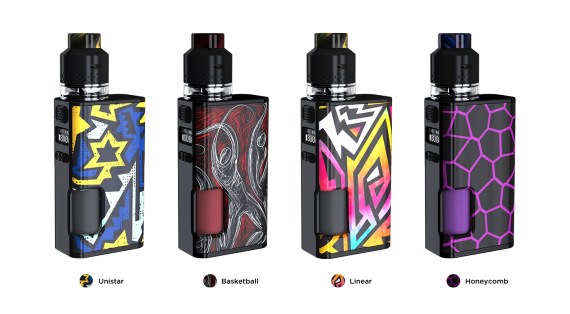 Kestrel RDTA Case
material: stainless steelAtomizer
type: RDTA
Capacity: 2 ml
Diameter: 24mm
Height: 36.7mm with Drip type
Connector: 510, pin gold-plated
Weight: 34.6g
Color:see photo below
Options
– Luxotic the Surface mod
– the Kestrel RDTA
– additional bottle
– spare glass
– removable evaporator-lattice 2 pieces (one pre-installed)
– spare parts
– user manual
– warranty card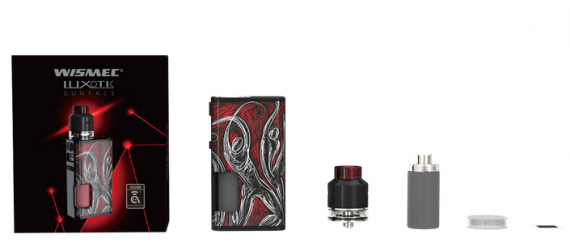 , this atomizer I christened as the RDTA, it is understandable – constructive over all This segment resembles, but the manufacturer itself does not grad it. The size of it with dripku looks neat.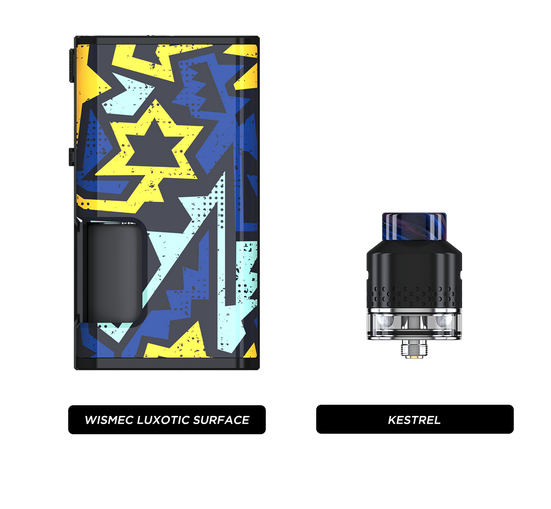 The most interesting thing inside is that it is fed by mesh heating elements that are already familiar to us. The most interesting thing about them, perhaps, is a very long cycle of life. They are blown from the side, as if superficially. I have doubts about such a constructive in terms of taste transfer. Yes, and this separator in the middle, apparently from the "heat-resistant" plastic. Well, okay – the developers know better.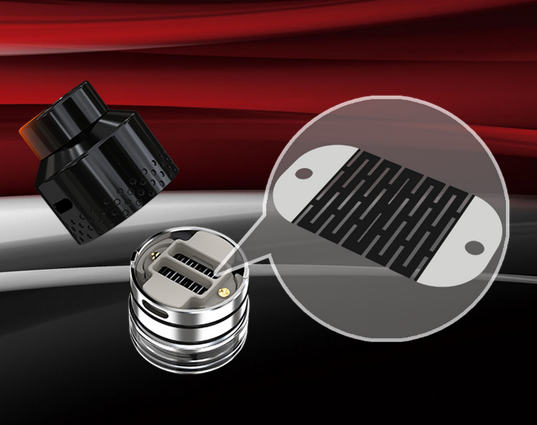 How the wool did not fit us, but they showed a side refueling of a small tank. Here we can see the standard constructive adjustment side airflow.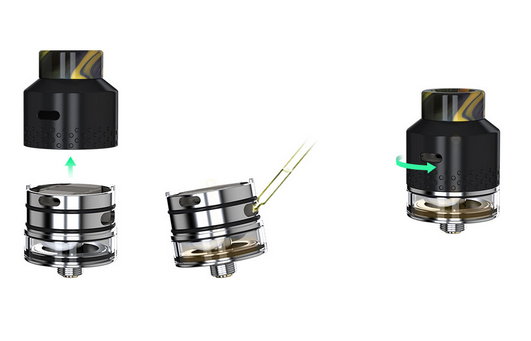 Svonok mod is pretty cute – it is a brick with rounded edges. Particular attention should be paid to size, because in height it is a rather compact specimen.

It is noteworthy that the developers again did not execute the novelty in the "boring" mono-colors. On the contrary – they presented colorful prints.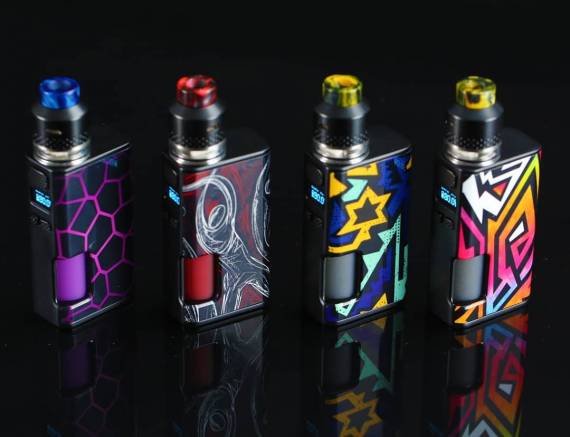 The landing area of ​​steel, the maximum maximum for it will be 24mm-th diameter.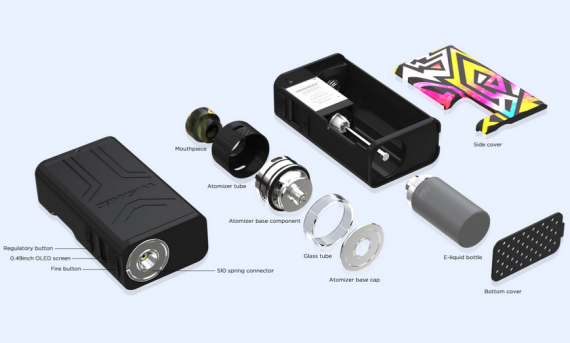 The control panel is very compact. Here you have a small knurled fire button, a tiny display and a rocker control keys.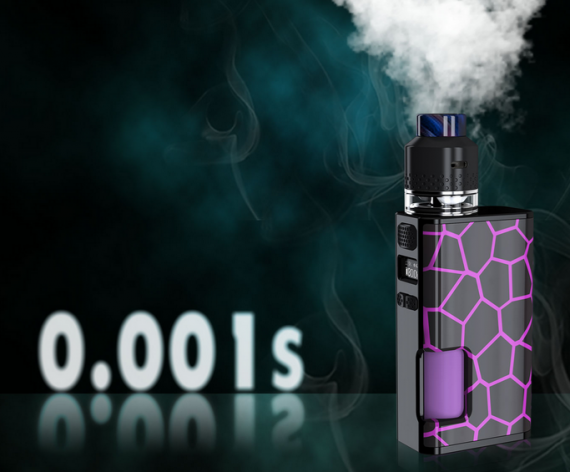 The window for clicking on the bottle is not the largest, but it flows to the sidewall, which should be convenient, the edges are prudently rounded.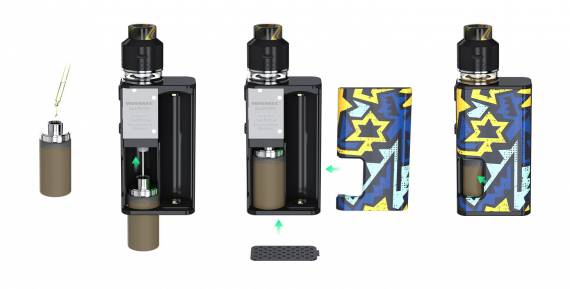 Inside, everything is "cleaned up" and hidden under plastic panels. A small silicone bottle is inserted into the bottom, and already after this hole is covered with a metal strip. This we have seen on previous devices in the series. But whether it will be convenient to remove the battery is not clear, because the ribbon here is not provided.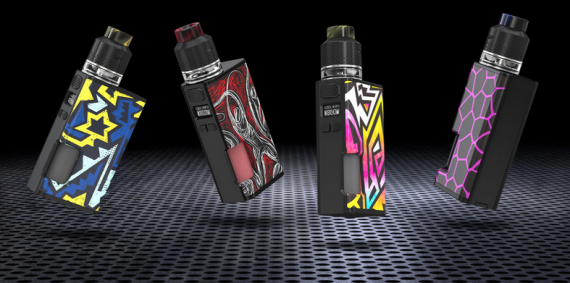 Performance for one can is standard, with decent functionality.
Price $ 56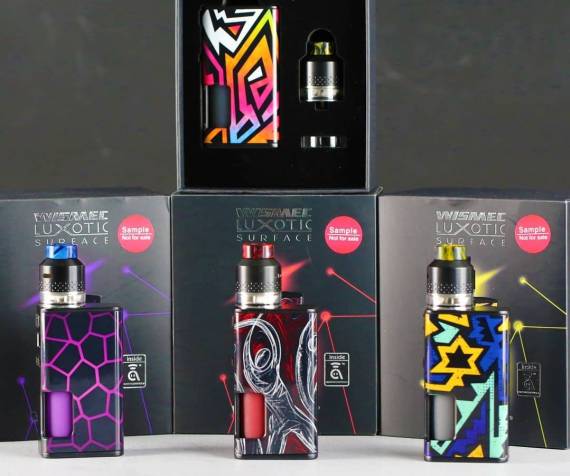 Official website www.wismec.com/