We are starting to reap the benefits that the UK vape exhibition has brought us. Perhaps the company Dovpo flashed brighter than anyone on it. So these guys presented as many as four new products. And as you know, they harnessed for a very long time, however, fortunately, their colleagues from Signature Tips are much quicker. So, get acquainted with their joint creation.
Signature Tips x Dovpo SQ Topside Mechanical Squonk Mod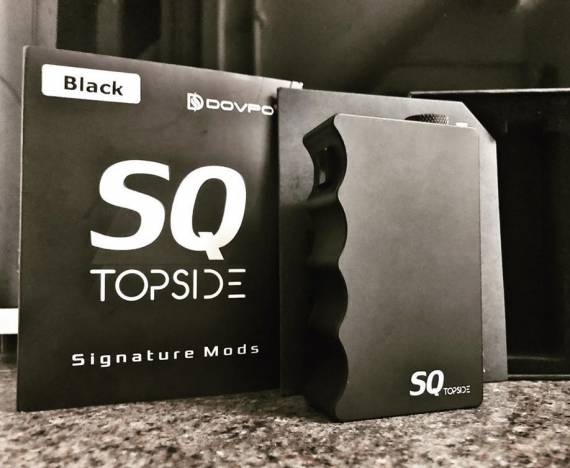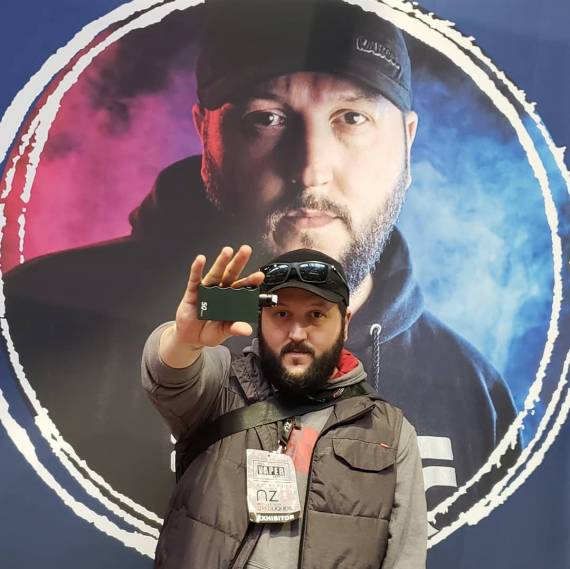 Dimensions: 91 x 52.5 x 27mm
Weight: unknown
Case material: anodized aluminum
Food: 1 x 18650 Bottle
capacity: 12.5 ml
Operating mode:POWER
Supported resistance: no restrictions
Protection: no
Connector type: steel 510, pin gold-plated, spring loaded
Screen / diagonal: no
Micro-USB port / charging: no
Color: see the photo below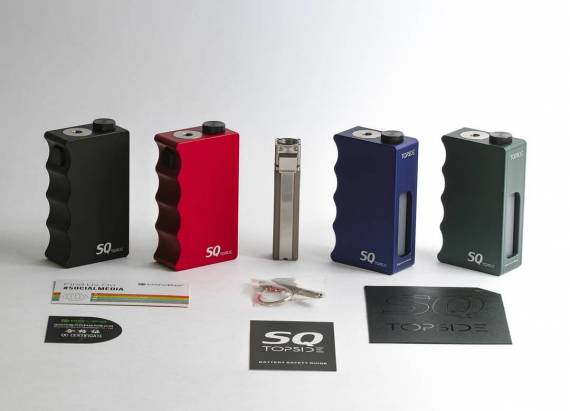 Options
– SQ Topside Mechanical Squonk Mod
– bottle 2pcs (one is preinstalled )
– screwdriver
– USB cable
– user manual
– warranty card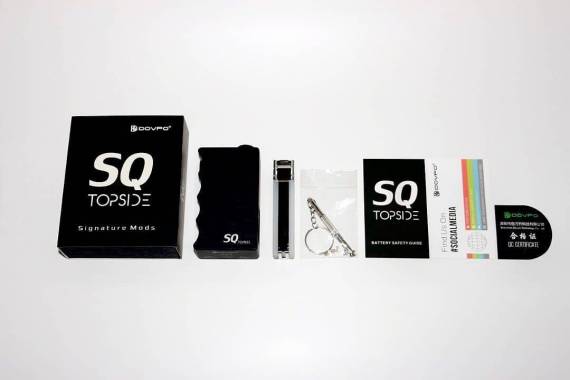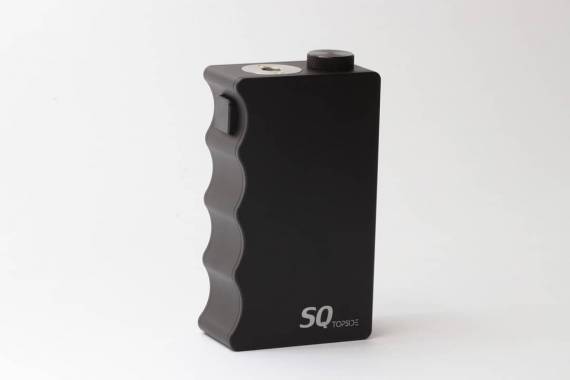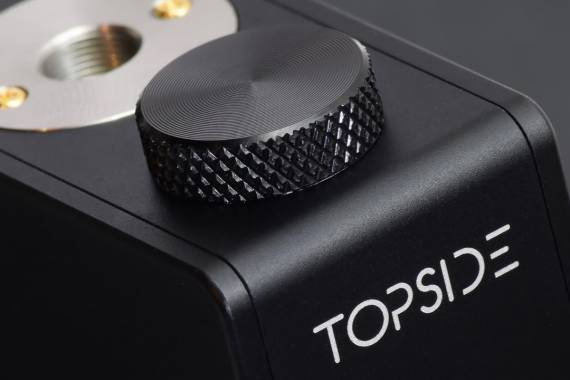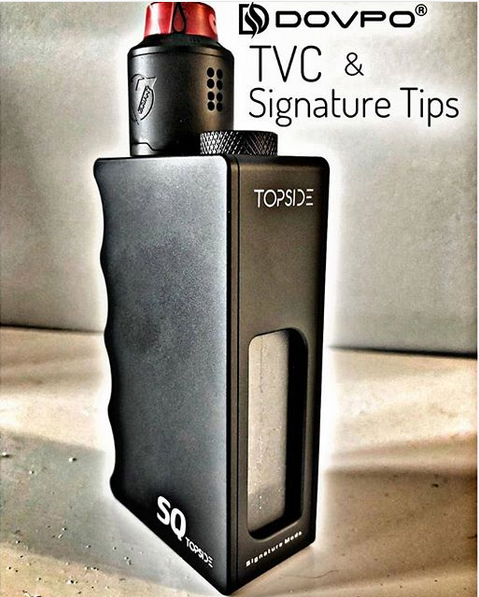 The profile of the front panel has not changed – anatomical notches for comfortable retention. At the top is the familiar fire button.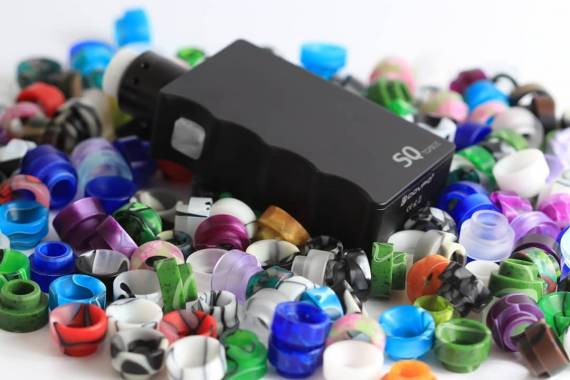 Both panels are removable, fixed in total with 28 magnets. So if the case is aluminum, which by the way cannot but affect the weight, the sled for the battery, etc. is made of plastic. There is no need for a ribbon for extraction – the battery is squeezed out from the opposite side.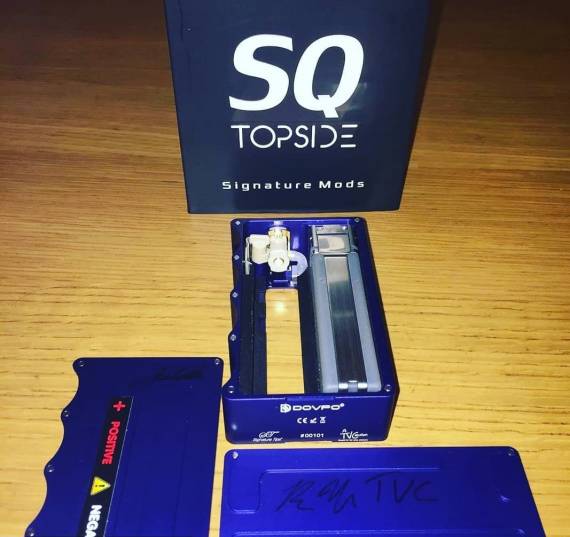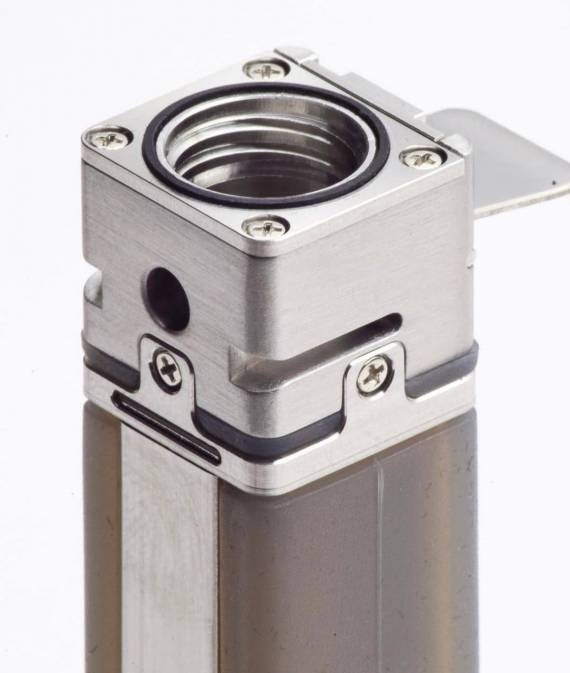 As before, the squonk mode remains completely mechanical, which means it is unregulated and without any restrictions or protections.