The exhibition of the achievements of the "electronic-cigarette economy" that passes today in the sky can rightly be called the most ambitious event in the life of the global vap market, since the vast majority of manufacturers are based there. Naturally, they tried to prepare for this event in advance and sawed a bunch of new products, some of them did it very carefully – VOOPOO company became such a participant.
VOOPOO ALPHA Zip Mini kit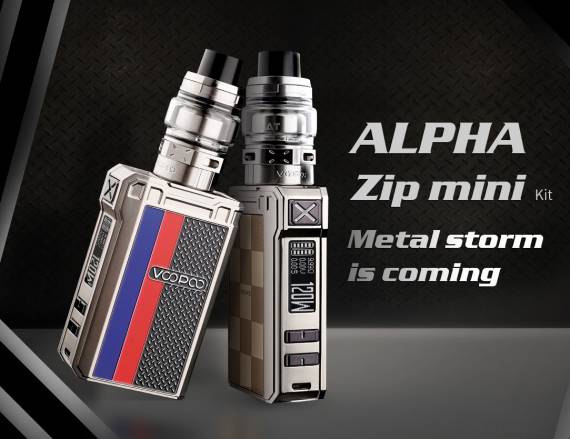 Dimensions: 80 x 48.5 x 24mm (only mod)
Weight: 186g (mod only)
Case material: zinc alloy + stainless steel + plastic
Power: built-in 4400mAh
Chipset: GENE fit
Output power: 5 – 120W
Voltage range: 0.0 – 7.5V
Operating mode: POWER, TC (NI200, SS, TI)
Temperature range: 200- 600/100- 315 ℃
Supported resistance: 0.5 – 5.0Ω
Protection: low / high resistance, overheating, short circuit, overcharge / overdischarge
Connector type: steel 510, pin gold-plated, spring-loaded
Screen / diagonal: yes
Micro-USB port / charge: yes, charging current is unknown
Color: see photo below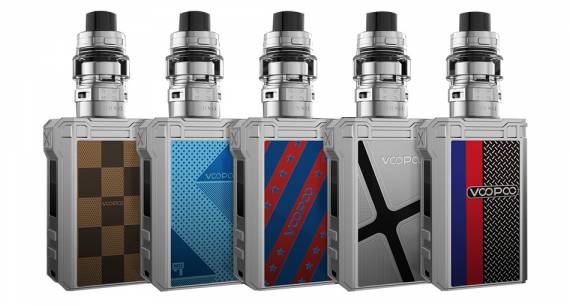 Package contents
– ALPHA Zip Mini mod
– MAAT Tank
– replaceable evaporators 2pcs 0.13 / 0.2Ω (the last one is preinstalled)
– spare origings
– spare glass
– USB cable
– user manual
– warranty card
– certificate for the chipset The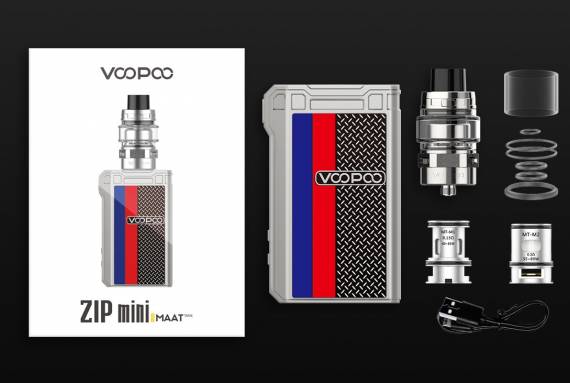 complete non-attendant, namely MAAT Tank , is already familiar to us firsthand, therefore we will not touch it. Boxing mod will be much more interesting.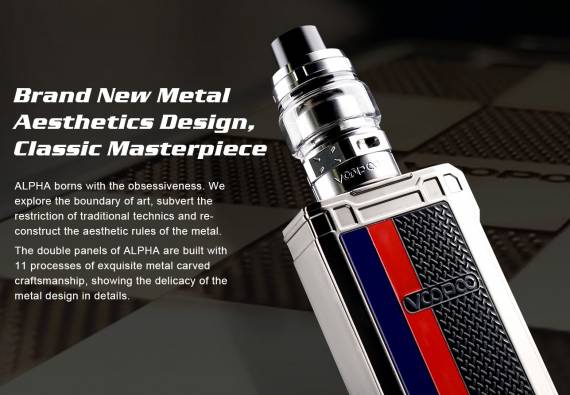 As you understand, this copy is the continuation of the alpha line, and he was far from her only recruit – my colleagues will tell you about this.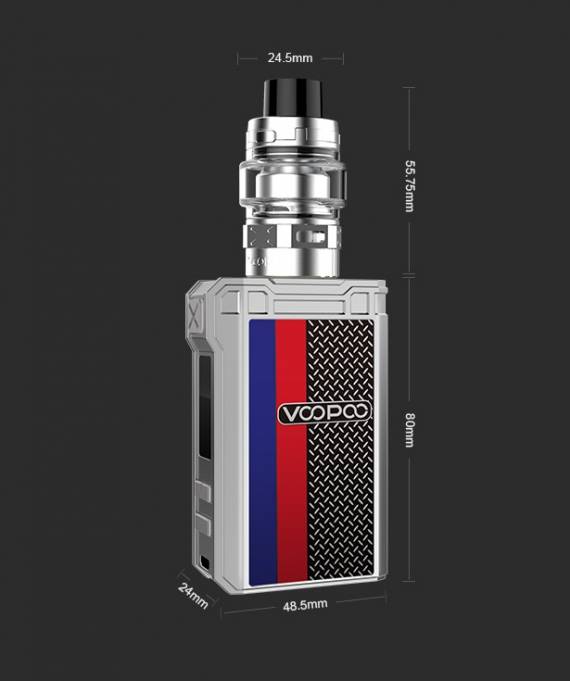 So, the new design – it is angular, chiseled, it has the characteristic signs of a dredger – angular cuts and sharpness of the faces, but it seems to have no relation to the old alpha. The decor of the side panels finally escaped resin, now there is a kind of insert. Overall, fresh, new, but not top exactly.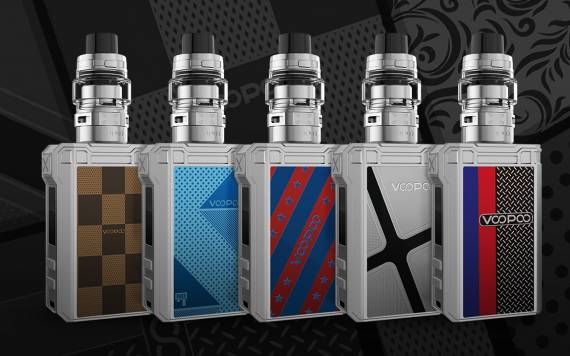 The landing site is probably steel, the reserve for landing frankly no, it would be nice to sit here with a proper aesthetic 24mm. And then you know – Vupovtsev with this eternal problem.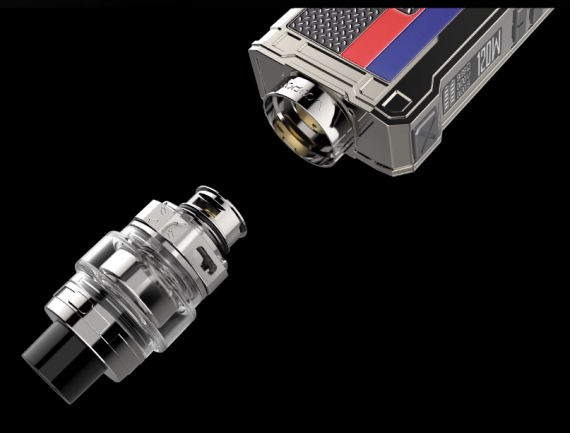 The control panel settled on the front end. A small fire button is located upstream, below is a small and non-color display, under which, traditionally, there are a couple of control keys and a connector for charging the battery, and maybe a software update of the control chipset.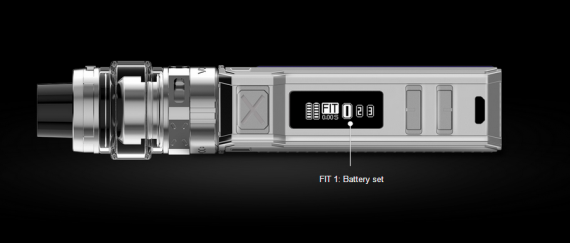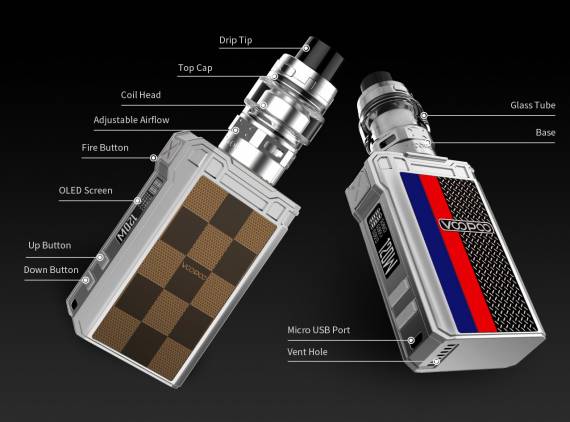 Built-in battery decent capacity, but the exact time of its charging is unknown. It is likely that the developers have implemented fast charging, but even with her, this will take two and a half hours to charge.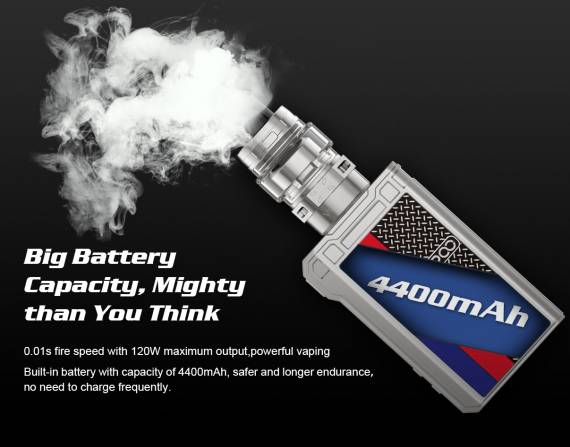 The already traditional chipset didn't "force" much, and limited the output power to just 120 watts. But with a minimum threshold of resistance, not everything is clear – perhaps a mistake was made in the presentation.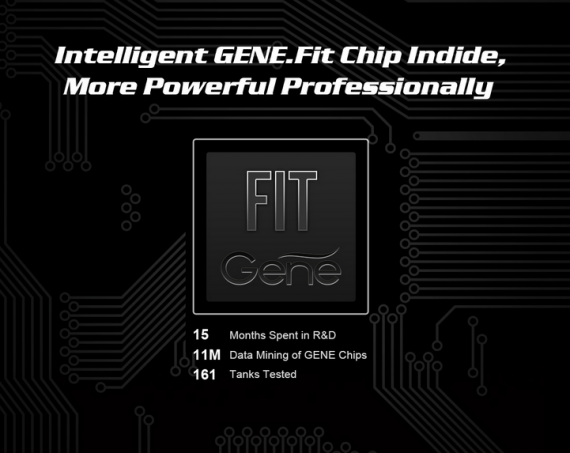 Official site www.voopoo.com/