Today, in the world news section of the legislative regulation of electronic cigarette turnover, we suggest that you familiarize yourself with the new policy of the New Zealand Ministry of Health, which created the official website for promoting electronic cigarettes among adult smokers and announced plans to launch a nationwide campaign in support of vaping.
Some people worry that vaping can be a "gateway" for young people to smoke, but there is no evidence of this. Youth smoking continues to decline, and most people who use wipes are smokers or ex-smokers, Hon Jenny Salesa, head of the New Zealand Public Health Department, said in a statement.

Myth: ENDS (electronic nicotine delivery systems) increase the likelihood of adolescents acclimating traditional cigarettes to smoke
Fact: Science says the opposite – ENDNs do not provoke teenage interest in smoking.
A study by Cardiff University among 250,000 adolescents from 1998 to 2015 confirmed a steady decline in tobacco tolerance among young people, despite the development of the ENDS market during these years. The proportion of adolescents who have ever tried cigarettes has tripled – from 60 to 19%, and regular smokers – 4 times, to 5%. The number of adolescents who consider smoking normal has also decreased dramatically: in 1999, 70% thought so, and in 2015, 27%.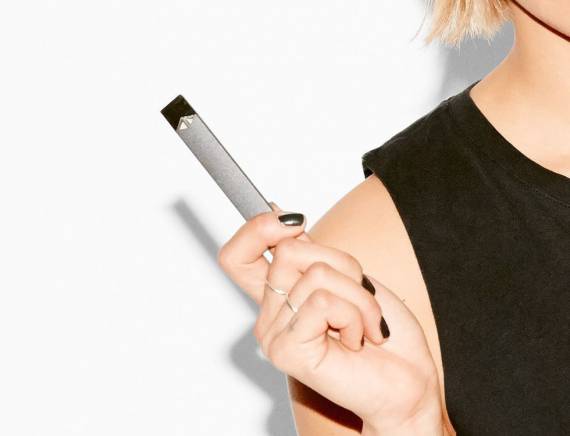 According to an official statement from the New Zealand Ministry of Health, "a set of toxic substances found in a pair of vape devices is much lower than in cigarette smoke, or it is at such a level that it is unable to cause harm to health.
Many people experience a shortage of nicotine when they quit smoking. Vaping can compensate for the need for nicotine, but without toxic substances that cigarette smoke contains. The burning of chemicals in cigarette smoke is the main cause of harm from tobacco. "
Myth: ENDS threaten the health of consumers.
Fact: Research from the Public Health England has confirmed that vaping is at least 95% less harmful than smoking tobacco. "Our new study reinforces the conclusion that vaping is at least 95% less harmful than smoking and represents an insignificant risk to others. However, more than half of smokers mistakenly believe that vaping is as harmful as smoking, or simply do not have the information, "Public Health England reported. A source.
A similar opinion is shared by the Canadian Healthcare Authority, which recommends that smokers switch to e-cigarettes if they cannot immediately quit smoking.
In the fall, the New Zealand Ministry of Health plans to launch a targeted advertising campaign "to help raise public awareness about vaping as a way to quit smoking," a department official said.
The government will adopt relevant bills to improve the regulation of vaping and smokeless tobacco products. I look forward to the bill being submitted to the House of Representatives this year, " Hon Jenny Sales noted in her report
Myth : Consumption of electronic cigarettes does not contribute to quitting smoking.
Fact: Foreign experience and scientific evidence shows that e-cigarettes accelerate the decline in smoking of regular cigarettes. In the United States in 2012-2015 smoking declined by an average of 2% per year. With the entry of the ENDS market into the American market, cigarette sales dropped to record levels – in May the drop reached 11.2% compared with last year. At the same time, sales of the largest American brand of Vape JUUL, which almost 7% of US smokers switched over the year, almost tripled. The French Public Health Agency reported that since 2010, electronic cigarettes have helped 700,000 French smokers to overcome tobacco addiction.