Since the iJust series of mega devices is popular among novice vapers, as well as those who do not want to immerse themselves especially in the "wilds" of vap wisdoms, we decided to talk about it again. At the same time today we will study it not only from the outside, but also from the inside.
Eleaf iJust 21700 with ELLO Duro

Dimensions: full kit – 148 x 25 mm (version 5.5 ml) / 130.5 x 25 mm (version 2 ml)
Weight: 112 g (set completely)
Case material: stainless steel
Power supply: 1 x 18650/1 x 20700/1 x 21700
Output power: up to 80W
Mode of operation: POWER
Supported resistance: 0.1 – 3.0Ω
Protection:from low / high resistance, from overheating, from short circuit, from incorrect polarity, from overcharging / overdischarge
Connector type: steel 510, pin gold-plated, spring-loaded
Screen / diagonal: no
Micro-USB port / charging: yes
Color: see photo below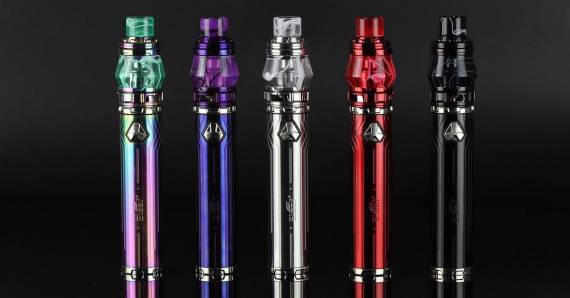 ELLO Duro Atomizer (version 5.5 ml / version 2 ml) Body
material: stainless steel Atomizer
type: maintenance-free
Evaporators: all HW series evaporators
Capacity: 6.5 ml / 2.0 ml
Diameter: 25mm
Height: 54mm with Drip type / 50mm with Drip type
Connector: 510, Pin Gold Plated
Weight:57g / 51.5g
Color: see photo below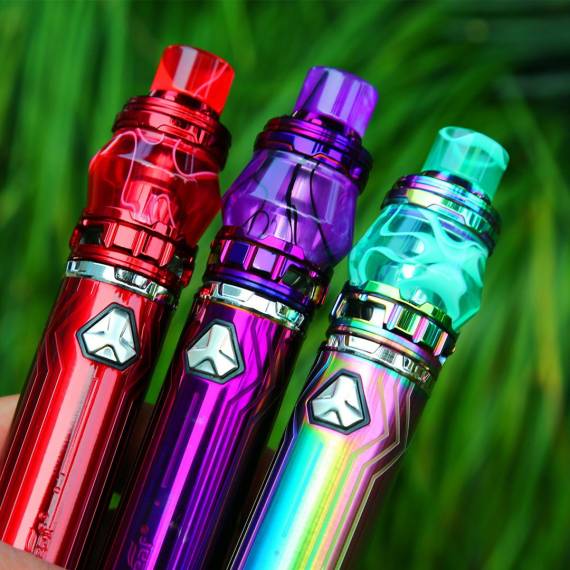 Package
contents – iJust 21700 mod
– ELLO Duro Atomizer (version 5.5 ml / version 2 ml)
– replaceable evaporator 2pcs 0.2Ω HW-M2 / HW-N2
– QC USB cable
– spare glass
– spare parts
– 18650 battery adapter
– user manual
– warranty card
The first thing that meets the new owner when opening the coveted box is the smell. You should know this characteristic stench, which often accompanies the goods made in heaven. However, there is a certain hope that the current production copies will be deprived of this unpleasant amber.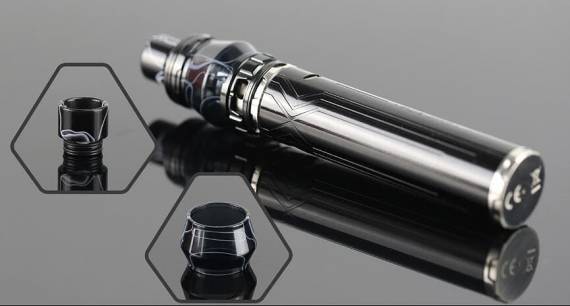 So, the new Ajast looks quite interesting, you can even say stylishly. But still the owner will not leave the feeling that he is very massive, especially if compared to his predecessors. Weight, naturally increased, and if you add to it a battery of standard size 21700, then you get a weighty club, which you can hit on anything.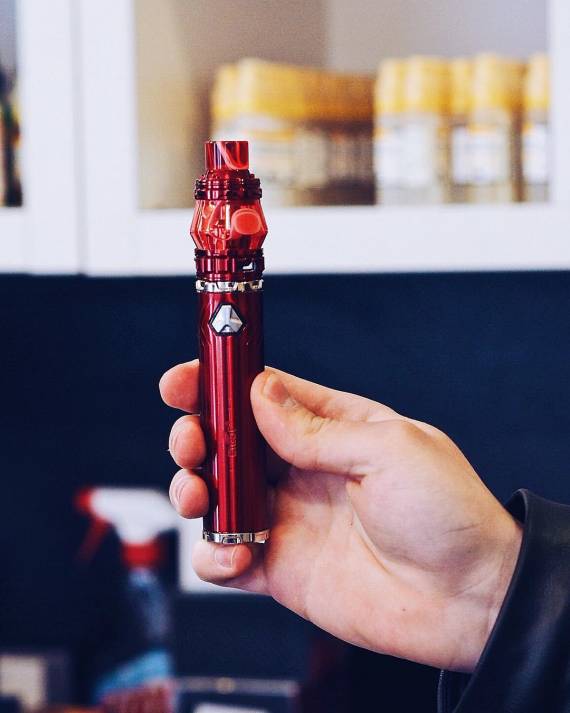 Capacity complete tank slightly changed, and not for the better. Also the flask has undergone changes, now it is made of acrylic, and the profile looks original. It is supposedly impact resistant and is not subject to scratches and abrasion. The cover has retained the former movable construct, under it is the only, but sufficient, opening for refueling. The airflow adjustment is standard, the dimensions of the air intake holes have not changed either.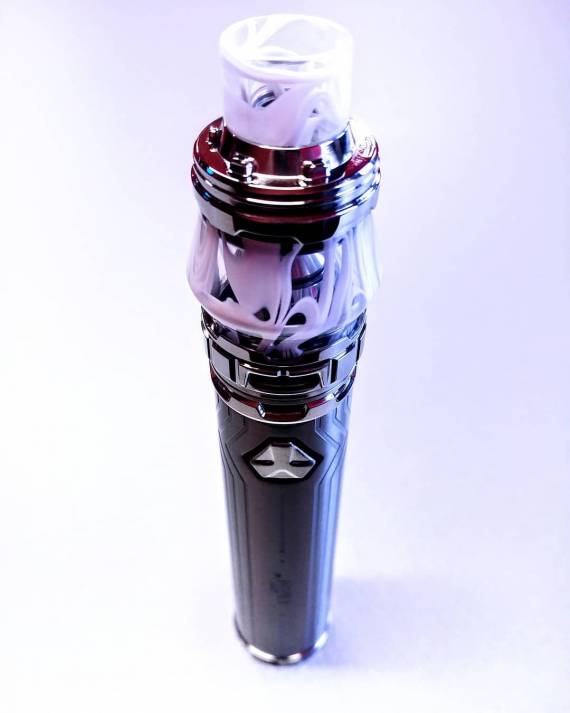 Replaceable evaporators are brand new, they are both on mesh, but in the first case it is a classic mesh, and in the other case it is perforated steel. They implemented an innovative technology – airflow around the perimeter of the internal mesh shaft.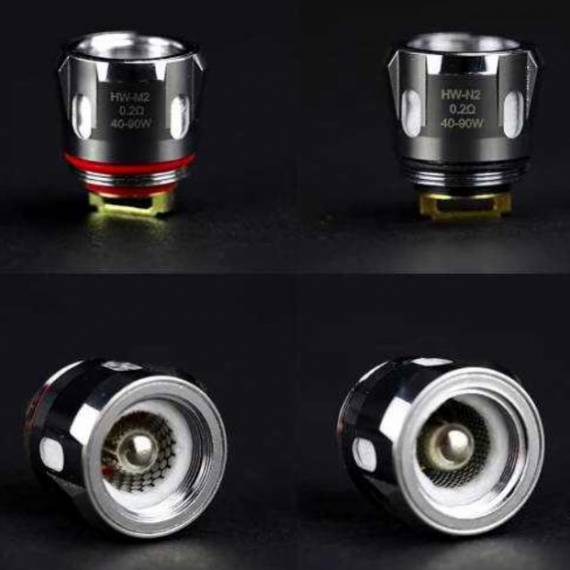 The pipe itself looks recognizable, except that the "engravings" and the enclosing enclosures have changed. By itself, the metal is quite thin. The landing pad is steel, designed for atomizers with a diameter of 24mm, however, 25mm can sit here with a certain aestheticism due to the kind of notches. A notch against sticking is present.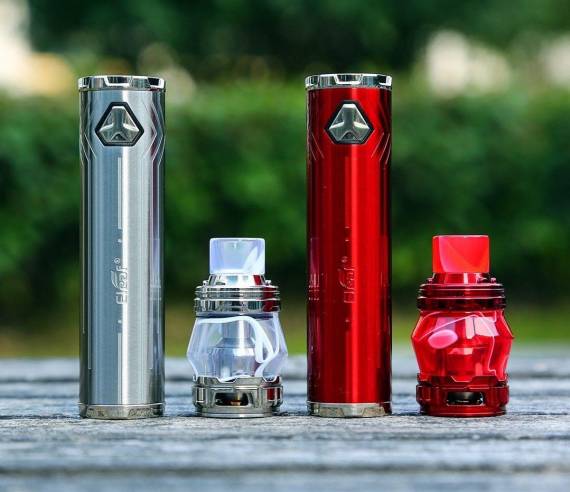 Our hero is now powered by interchangeable batteries – so he can digest and 18650 with a complete adapter, and 21,700, and even undeclared 20,700. Moreover, the latter do not hang inside. The battery compartment cover is screwed, the negative contact in it is spring-loaded.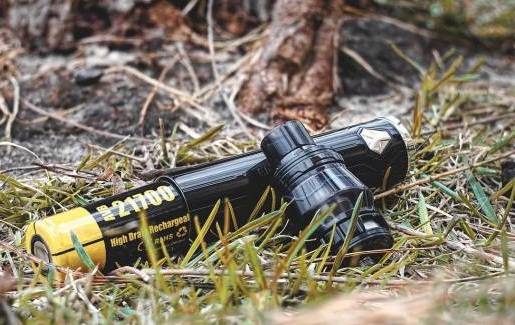 The fire button has changed little, it is still the same relief, light – it looks a little toy. It is surrounded by a LED indicator that will tell you about the battery charge level.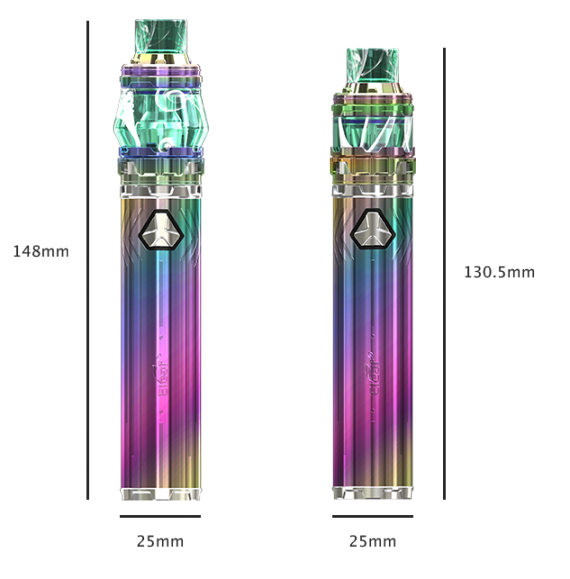 We plunge inside to be convinced of all personally. Inside you can see a small board, the wires are reliably insulated, they are of medium section. Here you can see the connector for charging the battery, by the way, it sits securely – it does not threaten to press inside.

But the bottom of the button was not particularly impressed – a plate that prevents the buttons from falling down over time into the body of the case sunk into oblivion along with the previous model. Therefore, excessive use of force in relation to the main control element is simply unacceptable.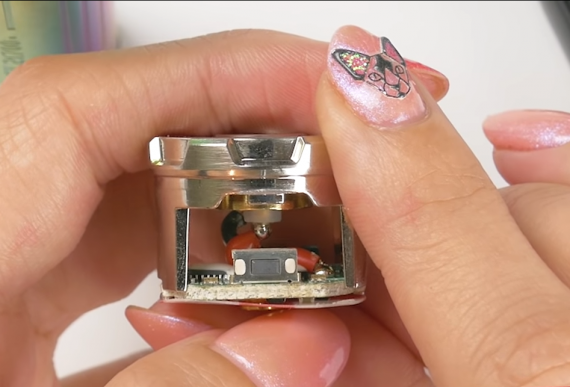 In general, the new Ijast left a pleasant feeling, which was supported by an improved taste transfer of new evaporators. With these, you will be able to open up already familiar liquids in a new way, to feel their new facets, to isolate the ingredients – well, you know)