The twenty-fourth day of our marathon is "not a day without a new AIO" on the nose. Well we go, we keep the pace, we already met a decent number of sets. Most of them, of course, deserve attention rather out of respect, however, and interesting specimens come across among all this "meal".
Marvec MV Pod Kit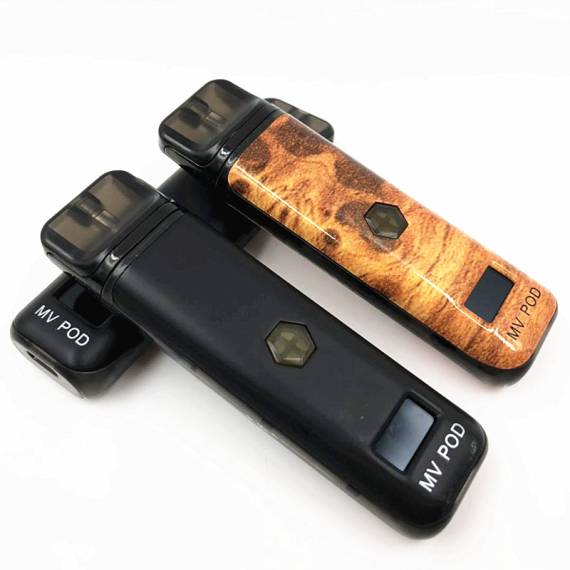 Dimensions: 89 x 19 x 14.5mm
Weight: 25g
Case material: plastic + metal
Power supply: built-in 400 mAh
Cartridge capacity: 2 ml
Evaporator resistance: 1.5Ω
Output power : 6/8/ 10W
Operating mode: POWER
Protection: low / high resistance, overheating, short circuit, overcharge / overdischarge
Connector type: magnetic
Screen / diagonal: yes
Micro-USB port / charging: yes, charging current is unknown
Color: see photo below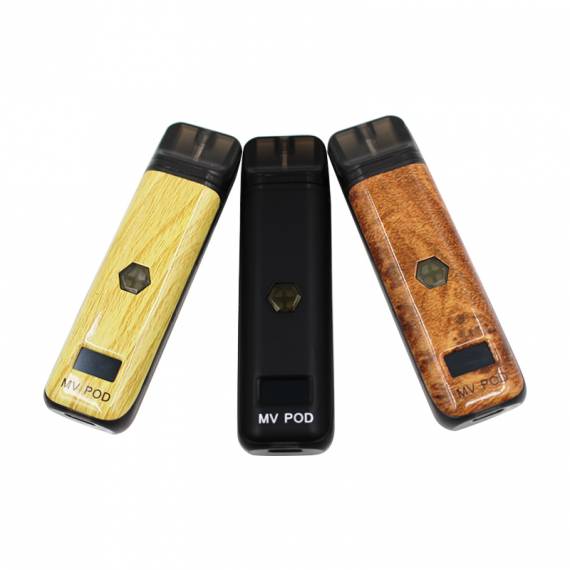 Package contents
– MV mod
– 2pcs replaceable cartridge (one preinstalled)
– USB cable
– user manual
– warranty card.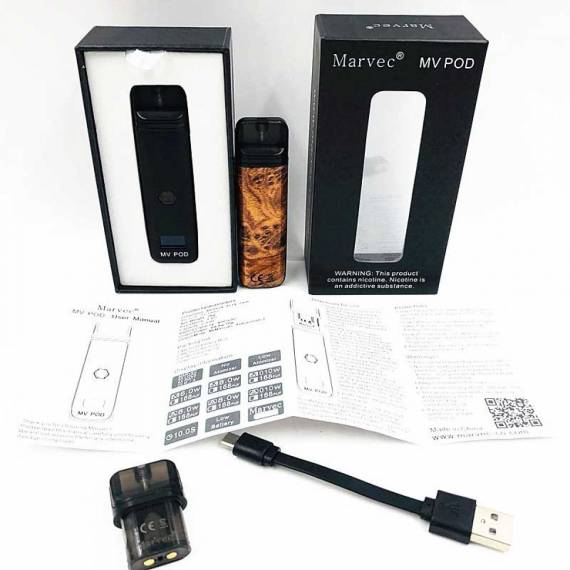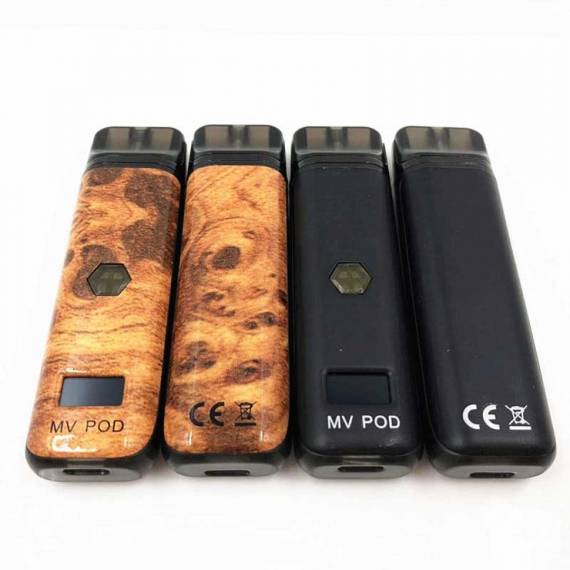 From the start, the developers offer only three design options – thanks that at least there is a dark color.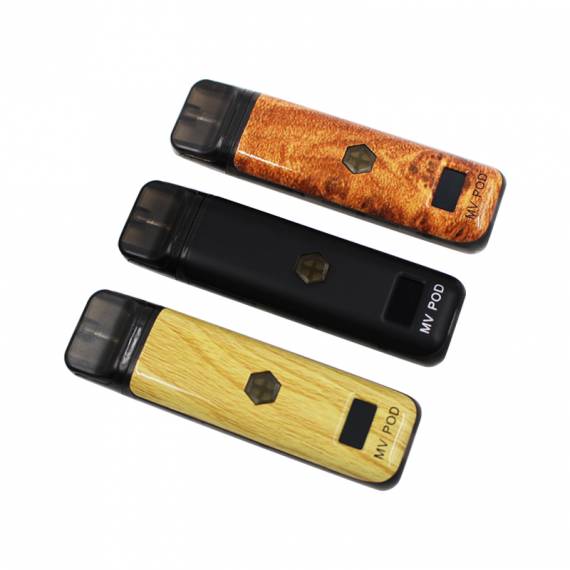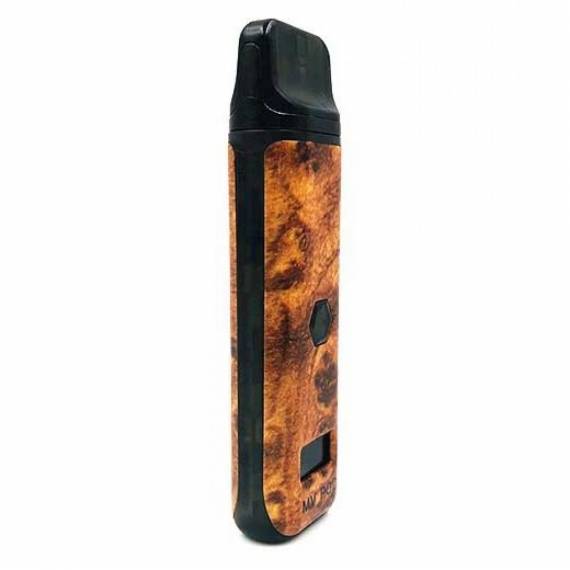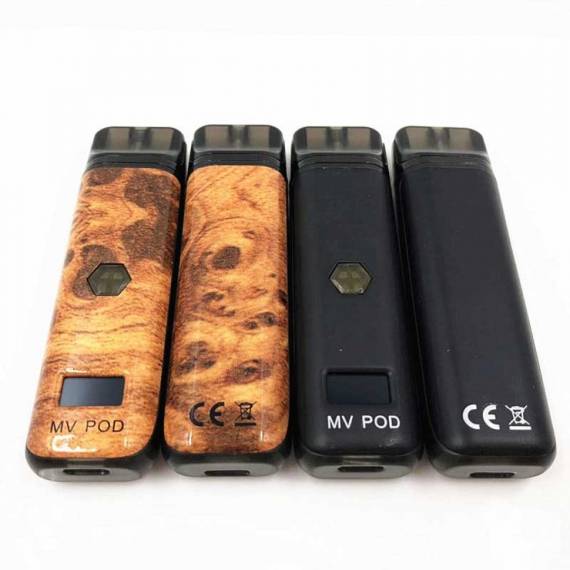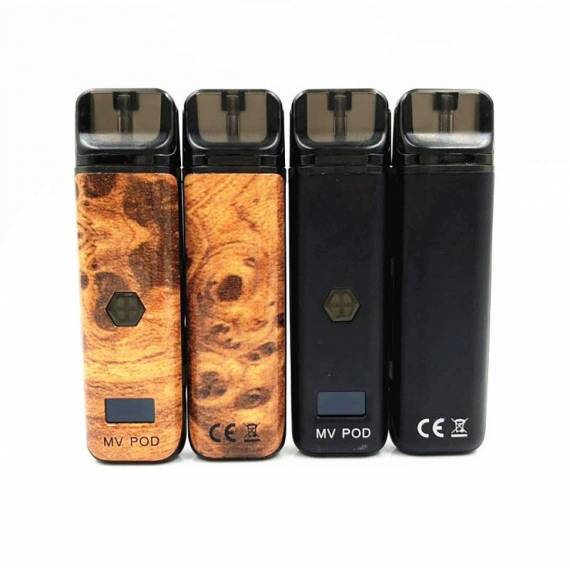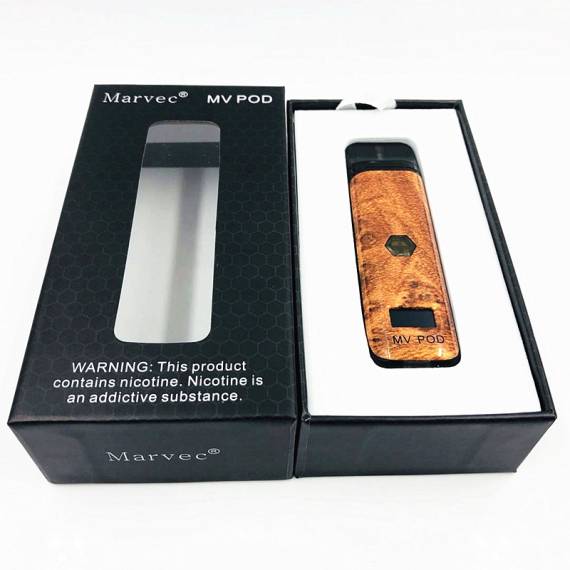 Official site www.marvec-cn.com