Vaptio The main direction of the company is the development of starter kits, with which you can immediately begin to soar, pour a little liquid into the atomizer, but there are also common projects in the form of atomizers and battery blocks. But today we will talk about the next starter kit, which was called PALO.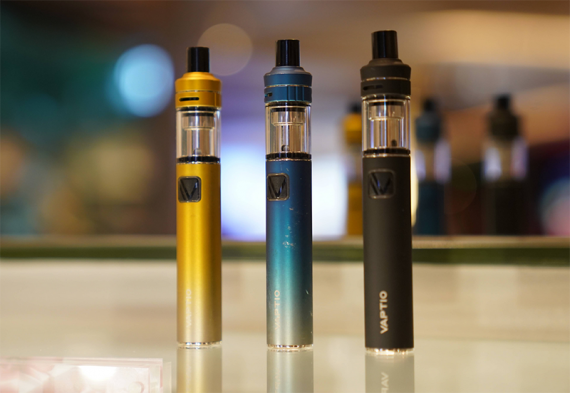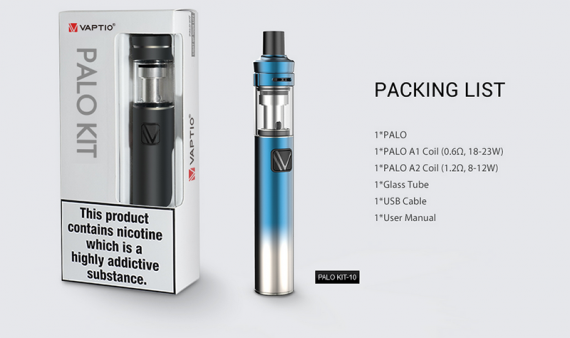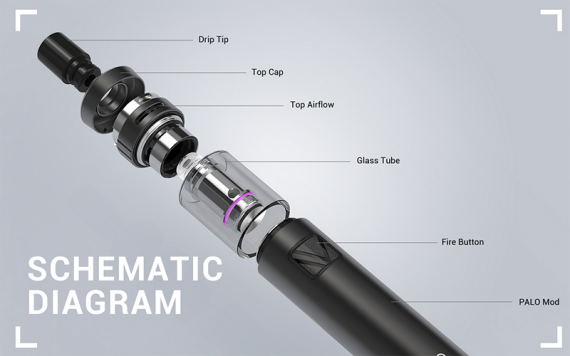 The company offers several color options to choose from, All the available options you can see in the photo below. 
The height of the device complete with an atomizer is Approximately 124mm, Diameter is 19mm.