The rubric "no day without new products from VOOPOO" continues. However, it is still nearing its logical conclusion on my part. I believe that in the near future the baton will be picked up by my colleagues and will acquaint you with the remnants of the newly-made novelties. And to finish my "session" I will be the starter kit, the lion's share of all the new products fell on this segment. It is understandable – after all, it is the most sold, and therefore profitable.
VOOPOO Caliber P22 AIO Kit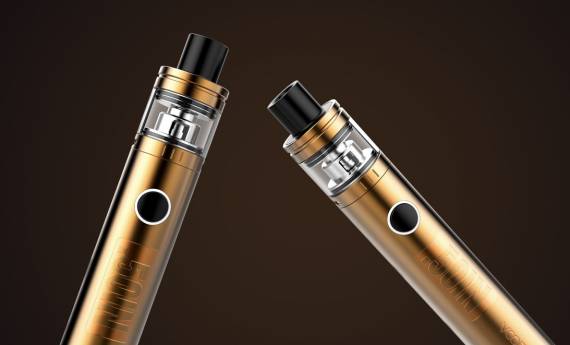 Size: 129 x 22.5 mm
Weight: 18g
Case material: zinc alloy + plastic
Power: built 2000mAch
chipset: Gene.Trio
cartridge Volume: 2.0ml
evaporator Resistance: 0.45 / 0.8Ω
Voltage range: 3.2 – 4.2V
Output power: 6 – 35W
Operating mode: POWER
Resistance range: 0.2 – 3.0Ω
Protection: low / high resistance, overheating, short circuit, overcharging / re-discharge
Connector type: no
Screen / diagonal : no
Micro-USB port / charging: yes, charging current unknown
Color: see photo below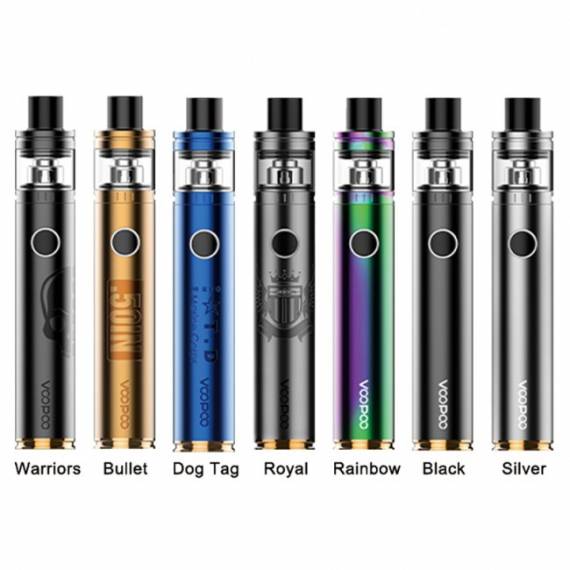 Package contents
– Caliber P22 AIO
– replaceable evaporators 2pcs 0.45 / 0.8Ω (one is preinstalled)
– spare glass
– replacement oringi
– USB cable
– user manual
– warranty card
– chip certificate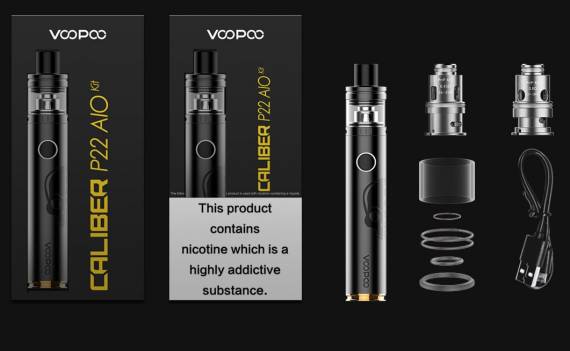 Surely when reading the name in your subcortex, there should be a feeling of deja vu. And you will be right – a set with the exact same name already exists with this manufacturer. However, our today's guest is much more compact and somewhat more modest in its technical characteristics.


The color scheme is not poor, and besides the color, engravings also differ.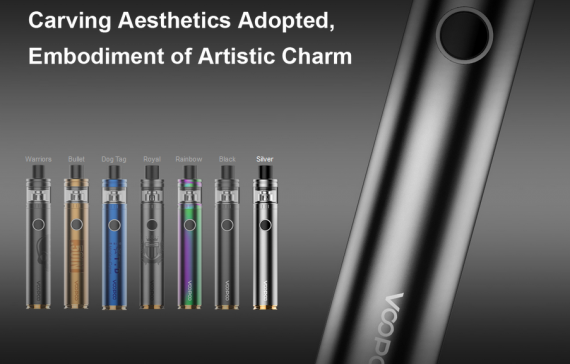 Atomizer is integrated here, as, indeed, among many other new recruits of the company. Somewhat strange solution – probably, in this way, developers want to cling to the user's wallet even more tightly. It will refuel from above, the possibility of adjusting the tightening is present.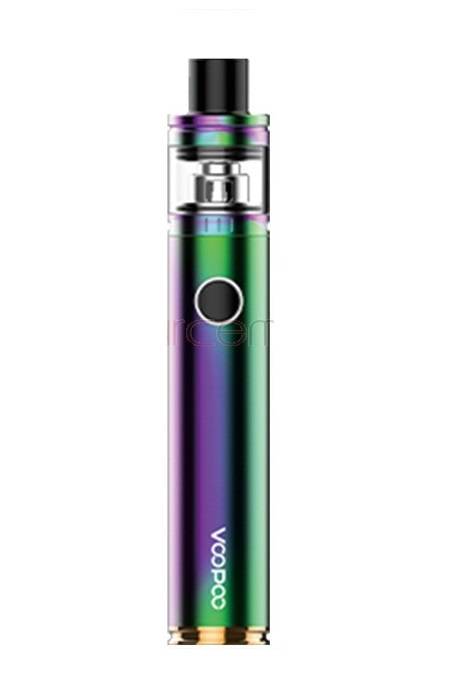 As in many other updates, the manufacturer implements the functionality of a quick change of the evaporator, even with a full tank. By the way, the capacity of the latter is not so big. In the box you will find two types of replaceable evaporators, which are provided for different types of soaring, and therefore (maybe) for different liquids.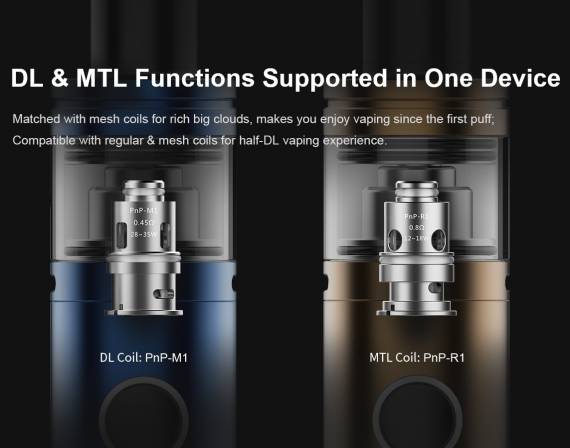 The main body of the pipe module contains a built-in battery with a capacity slightly above average. Charging time is unknown, as is the location of the connector for these purposes. Judging by its predecessors, it should settle down on the side surface of the pipe – exactly under the integrated atomizer.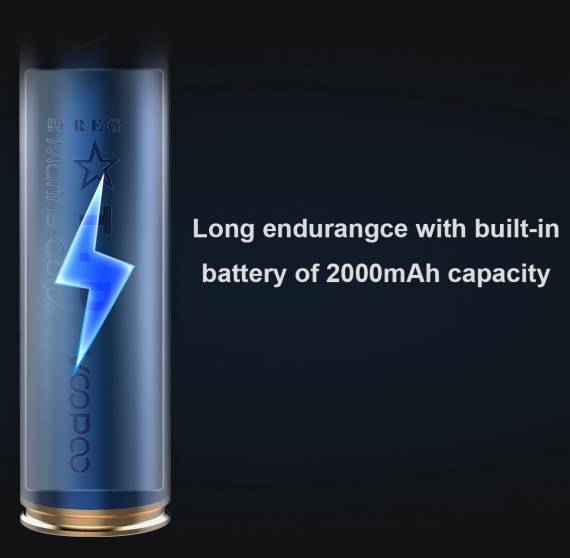 In addition to the fire button, there are no elements on the mod's body. It is small, rounded profile, it is surrounded by LED indicator of the battery charge level.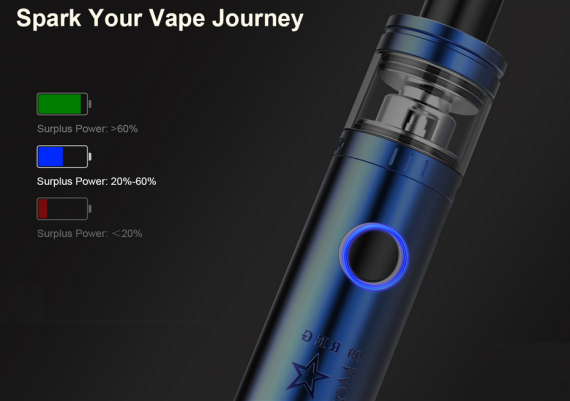 Inside, the already familiar chipset works, by the way, completely deprived of any functionality.