The days without new products from Voopoo are temporarily over. And today I plan at a fast pace to introduce you to a new member of the date family. Of course, you already know the younger and older of his brothers, the same should be recorded in the middle. The main visual difference of all three copies is the diameter. Therefore, I will not detain you for a particularly long time.
Voopoo FINIC 18 AIO

Dimensions: 120 x 18.5mm
Weight: 76g
Case material: plastic + metal
Power: built 1350mAch
chipset: Gene
cartridge Volume: 2ml (probable)
evaporator Resistance: 0.8 / 1.2Ω
Output Power: 5 – 25W
Voltage Range:3.2 – 4.2V Operation
mode: POWER
Supported resistance: 0.5 – 3.0Ω
Protection: from low / high resistance, from overheating, from short circuit, from recharge / overdischarge
Connector type: no connector
Screen / diagonal: no
Micro-USB port / charging : yes, charging current 0.35A
Color: see photo below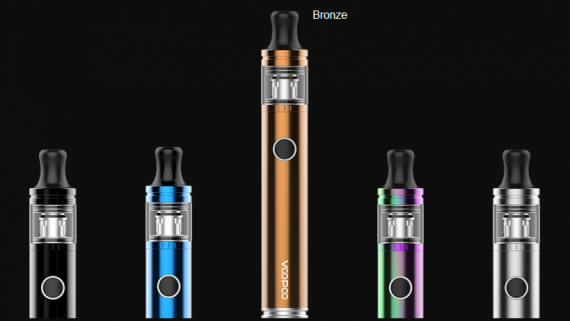 Package
contents – FINIC 18 AIO mod
– replaceable evaporators 0.8 / 1.2Ω (one preinstalled)
– spare glass
– spare origings
– USB cable
– user manual
– warranty card
– chipset certificate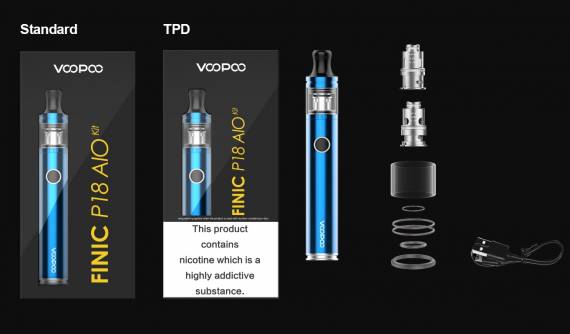 Built-in or integrated tank capacity does not shine – standard 2ml. It will refuel from above. The mechanism of fixing the lid, as I understand it, is half-rotary.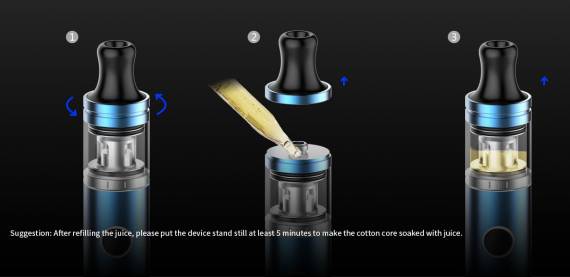 Replaceable evaporators are available in two types. They are designed for a mode of soaring and accordingly dtl.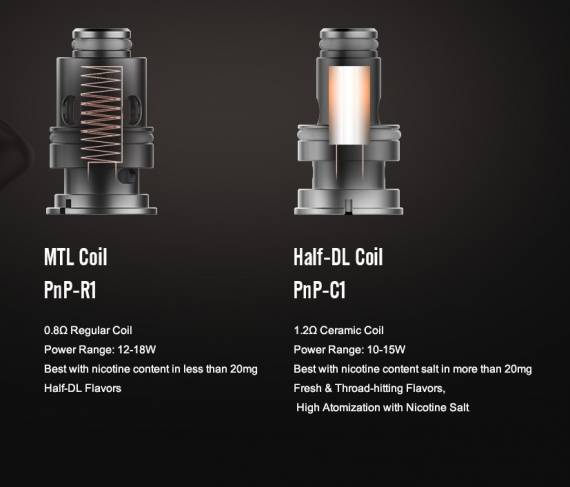 As in the extreme updates, here the functionality of the quick change of coil is implemented, even with a fully filled tank.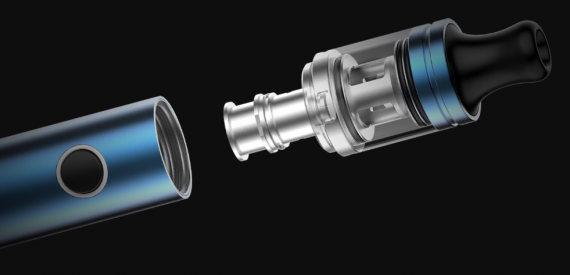 From the start, the developers offer not so many options – however, there is something to choose from and it pleases.
The main body accommodates a built-in battery average in capacity, the developers probably placed the connector for charging on the sidewall, just under the tank. That's just the charging current for some reason not reported. I believe that the full charge cycle will take the user about an hour of earth time.


Fire button is quite large, it is surrounded by LED indicator. It will help determine the remaining battery charge.