A couple of years ago, I came across a network of devices from an unknown company Suorin . As an enticing factor for buyers, the fact that products are supposedly assembled at the Foxconn factory was used . If anyone knows, Apple products are also collected there . Now everyone has forgotten about this and the manufacturer simply fills the market with its products. Another novelty – 
AirPlus By Suorin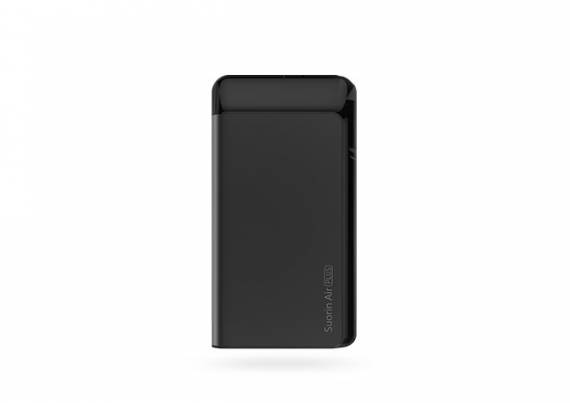 similarityobvious. Designers decided not to waste imagination and simply used what buyers already liked. The novelty looks a little more solid, but not much different from its predecessor. In any case, it looks interesting against the background of the gray mass of its monotonous cuties. Perhaps most of the potential buyers will be interested precisely because of the appearance.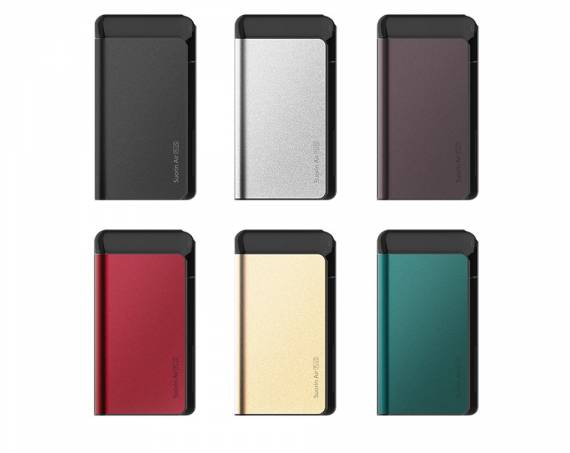 Dimensions :
Height – 93.2 mm.
Width – 49.9 mm.
Thickness – 9.9 mm.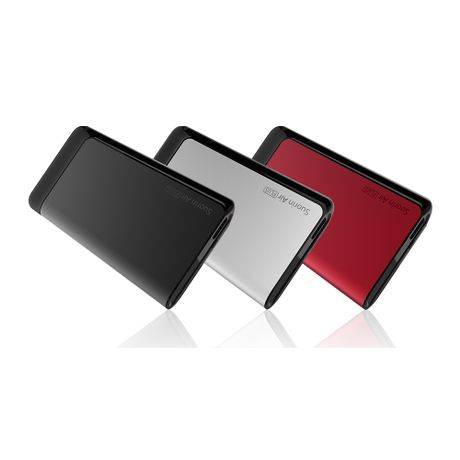 So, what we have on the technical side. In general, nothing new, but there is one thing that can highlight a novelty among analogs. This concerns charging – instead of the usual micro usb, Type-C is used and for some it may be the decisive factor in the purchase. The capacity of the battery itself is 930 mah. A full charge cycle takes about an hour, the current strength is 1A. Maximum power – 22W. The full charge indicator on the front of the case will notify about the charge status of the battery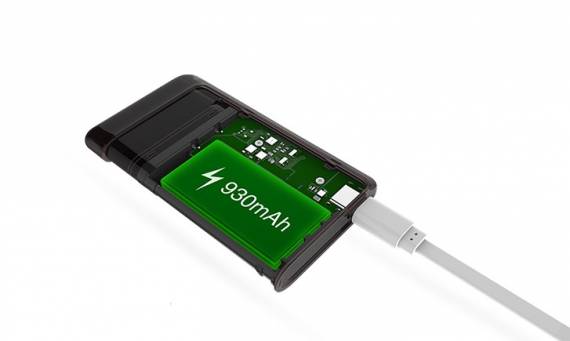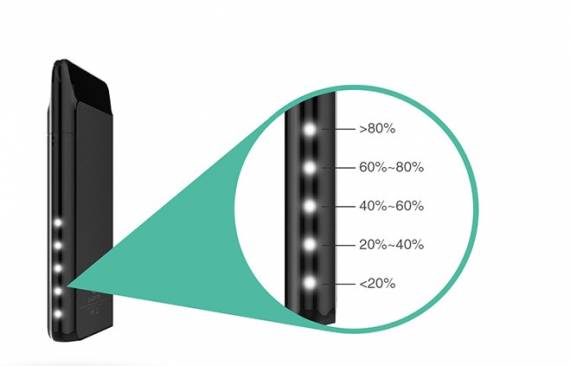 In total, the user chooses two options for cartridges. As I understand it, the only difference in the resistance of the evaporator is 0.7 or 0.8 ohm. What is the point in this assortment for me remains a mystery. The difference is minimal and it is unlikely to be felt. But it is already proposed to leave on the conscience of the manufacturer and not much bother about it.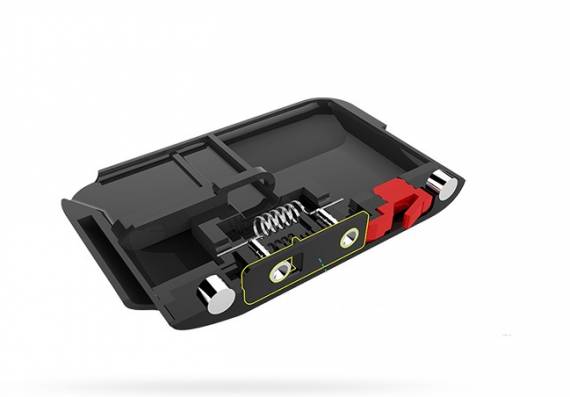 The tank is roomy – 3.2 ml of liquid. For comfortable use should be enough. Filling through the hole under the plug. Special attention is paid to the technology "Oil baffle", but I did not manage to deal with this miracle. Perhaps again what – the tricks of marketers. By the way, the service is not called budget. One cartridge will cost 5-7 dollars.