Today we traditionally spend in the company of pods, since the producers rivet them in sufficient quantities. I propose to start with the new product easier, but not to occupy the big names. The PAL series of devices is firmly rooted in the top tens of various ratings and is deservedly loved by many users. 
Artery PAL SE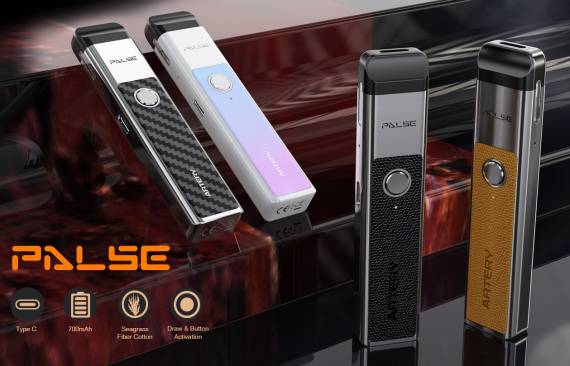 Respectable pedigree stick
Dimensions: 105 x 23 x 13mm
Weight: 58g Case
material: zinc alloy + plastic
Power: built-in 700mAh
Cartridge capacity: 2.0ml
Evaporator resistance: 1.0 / 1.4Ω
Output power: up to 20W
Voltage range:3.2 – 4.2V
Operating mode: POWER
Supported resistance: 0.6 – 2.0Ω
Protection: against low / high resistance, from overheating, from short circuit, from overcharge / overdischarge
Connector type: magnetic
Screen / diagonal: no
Micro-USB port / charge: yes, Type-C, charging current 1A
Color: see photo below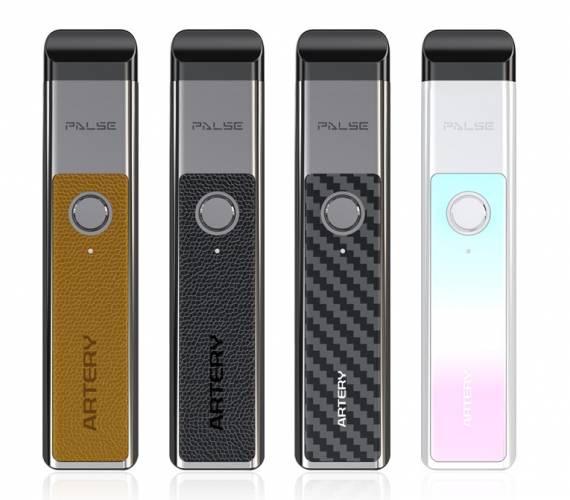 Options
– PAL SE mod
– replaceable cartridge 2pcs 1.0 / 1.4Ω (one pre-installed)
– USB Type-C cable
– lanyard with mount
– user manual
– warranty card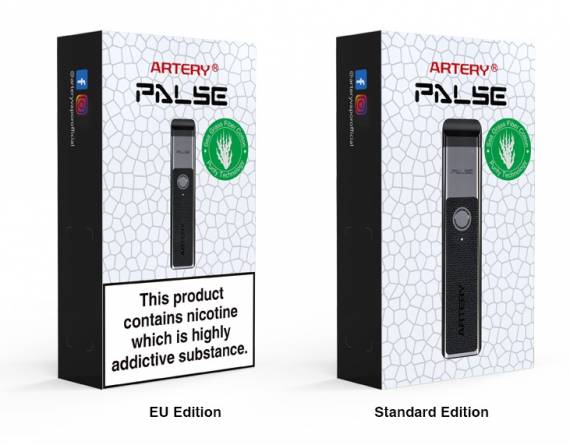 With the design, as always with the brand, everything is in order. He began to fall like a rectangular box, but he had already appeared in the guise of vape foam, and now a vape stick. As you can see the shape is elongated and flattened, the dimensions are not small.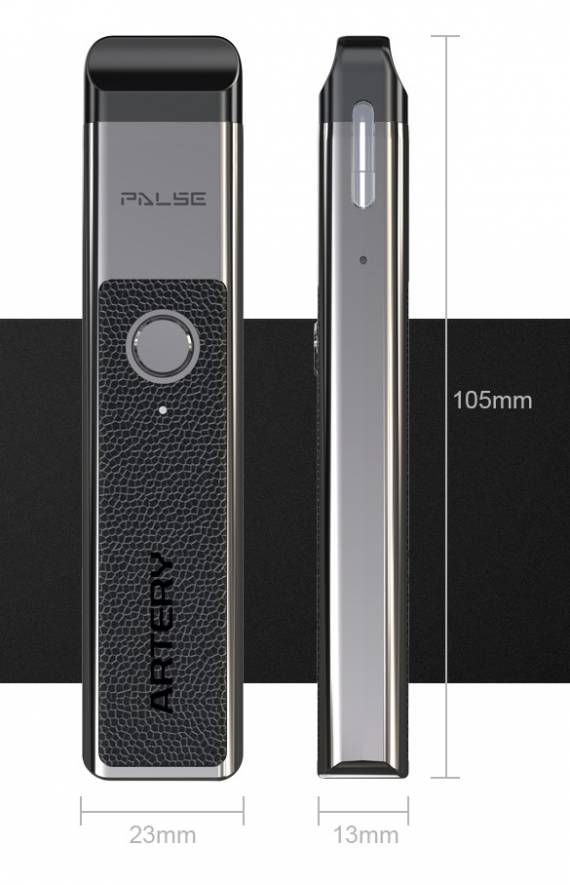 A decor with a hint of respectability – an "expensive" shine of metal, a trim with an imitation of the texture of the skin, no extra elements. All this translates into a pretty decent picture. Therefore, the novelty can please any user, regardless of age and gender.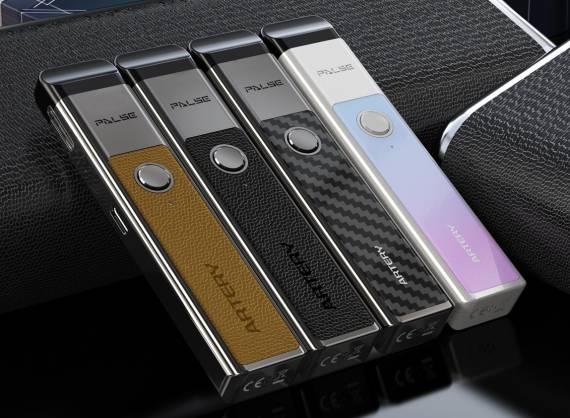 There are two types of replacement cartridges. They differ in the resistance of the built-in evaporators. Capacity is standard. It will be refilled from above – just remove the mouthpiece.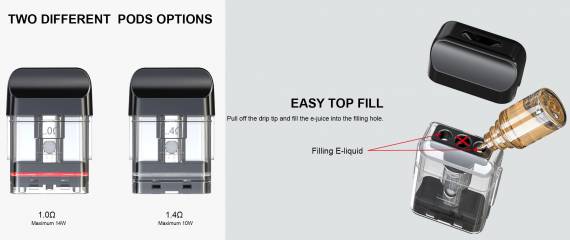 Airflow adjustment is not provided, but there is a window for tracking refilled fluid. Built-in evaporators are made on the basis of "algae" – this is far from innovation.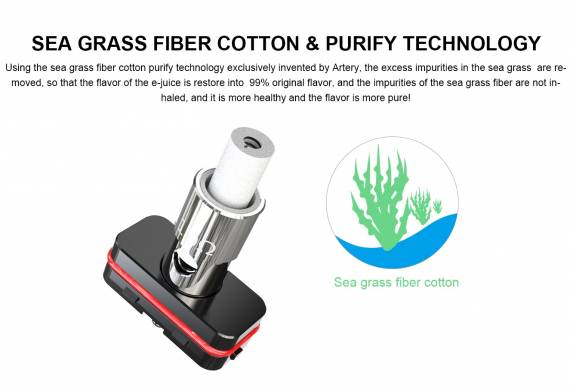 The central place of the front side is occupied by the fire button, but there is information that the stick can be activated by tightening.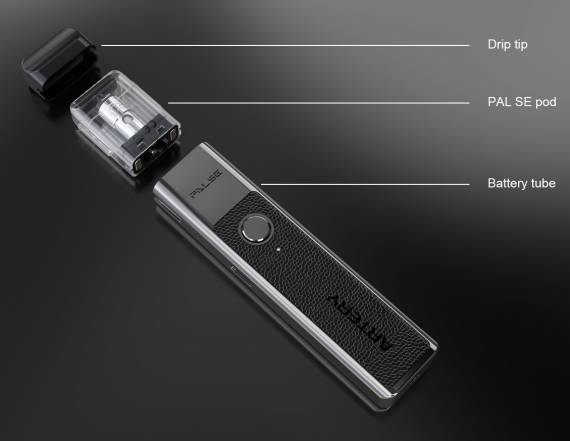 A little lower than the start button is an LED indicator that will inform about the remaining battery charge of the built-in battery.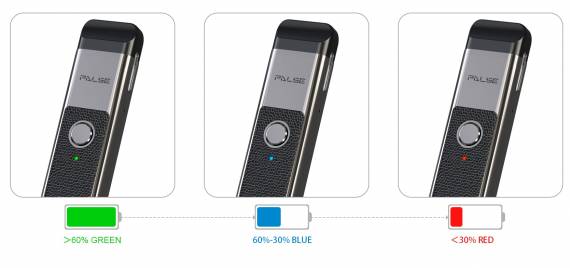 Directly a medium-capacity battery, it was destined to charge for long – only 40 minutes. The connector for these purposes – Type-C – settled on the end of the device.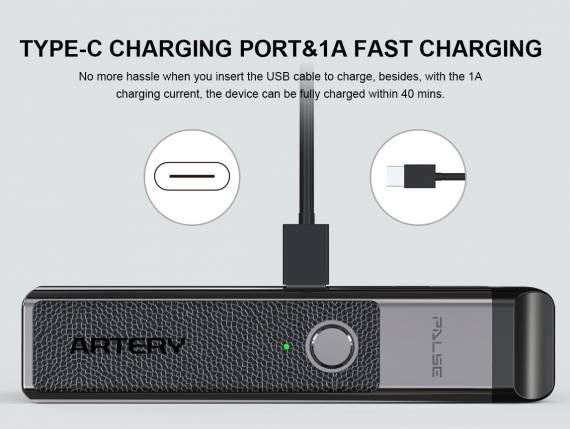 There is no adjustment of the output voltage or power on board. But as a "compensation" in the kit there will be a lanyard for wearing a stick on the neck.