we will start with the news of the ATVS company you know. It does not shine so often, and its products cannot be said to be very popular. It is possible that they simply do not want to engage in its serious promotion. As you remember, these guys mostly sculpt the hearths, but they don't disdain a more serious segment. So, to the point – on the agenda is a new sub.
ATVS Sirius POD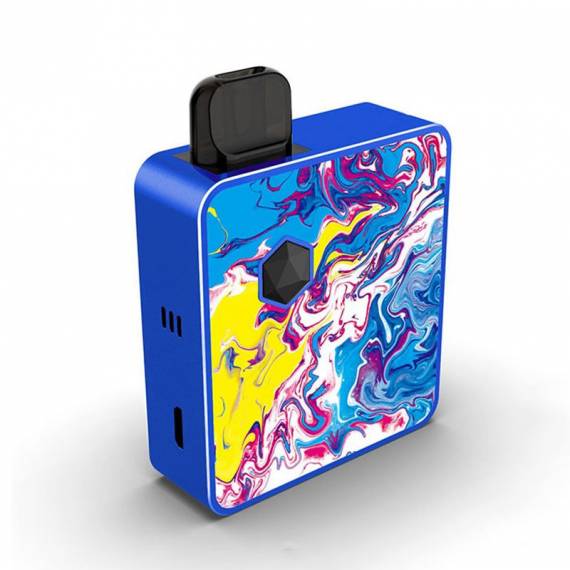 Dimensions: 67 x 50 x 17mm
Weight: 50g
Case material: aluminum alloy + plastic
Power: built-in 1000mAh
Cartridge capacity: 2.0ml
Evaporator resistance: 0.6 / 1.0Ω
Output power: 5 – 30W
Operating mode: POWER
Protection: against low / high resistance, from overheating, from short circuit, from overcharging / overdischarge
Connector type: magnetic
Screen / diagonal: yes
Micro-USB port / charging: yes, charging current 1A
Color: see photo below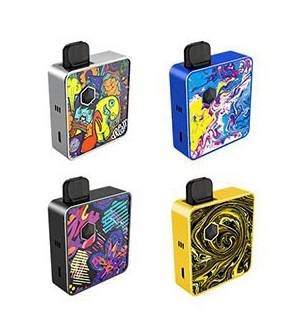 Options
– Sirius mod
– replaceable cartridge (pre-installed)
– replaceable evaporators 2pcs 0.8Ω (one pre-installed)
– USB cable
– lanyard
– user manual
– warranty card
Our guest looks normal, except that the bright prints of the panels make him a kind of youth clown. The form factor is almost square, the dimensions are quite compact. The case is made of aluminum alloy, which could not but affect the weight of the device.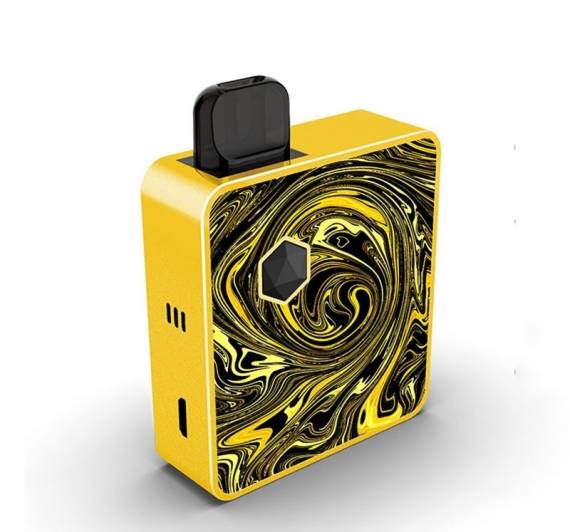 A replaceable cartridge of standard capacity, refilled at the side – just slide up the door to cover the causal hole. Moreover, to get to the cartridge, you must slide the slide panel to the side.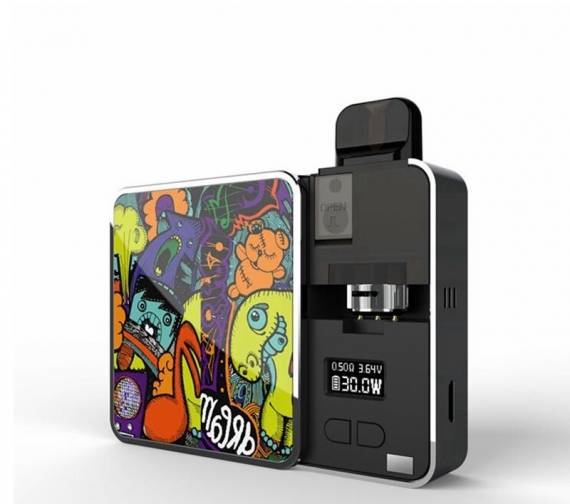 There are two types of replaceable evaporators, according to information from sellers, they are designed for different types of soaring. Although on the other hand, the manufacturer claims only one, and even another resistance – 0.5Ω. Airflow adjustment is present – a swivel ring at the base of the tank.
The control panel is hidden from prying eyes behind the compartment door. A small monochrome display with the most necessary information and a couple of small control keys.
The fire button was made faceted and placed on the opposite side of the control panel of the device.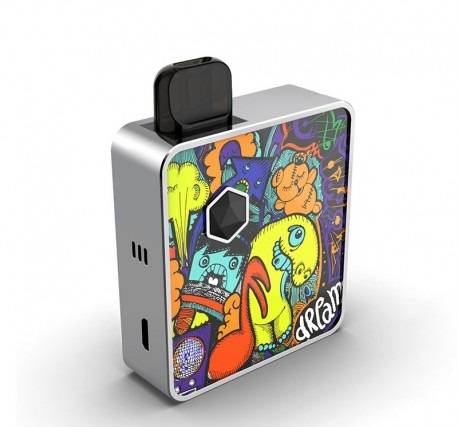 Built-in battery of standard capacity, moreover, it will not charge so long – only an hour. The connector for these purposes was placed on the front end, and there was also a grille for the air intake channel.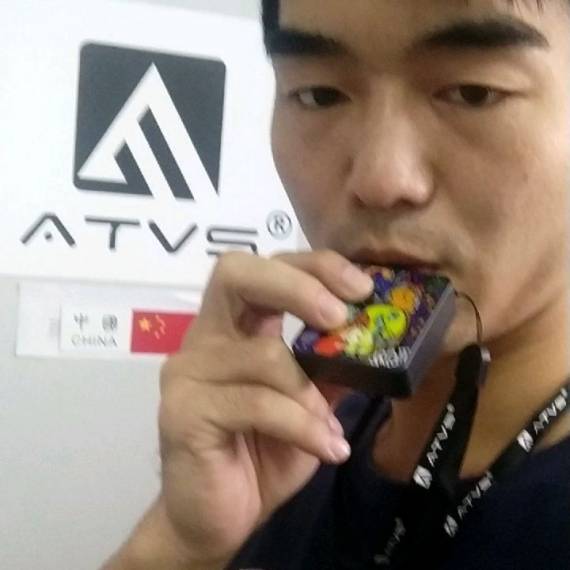 In terms of functionality, everything is simple – only a varivatt with a small adjustment range.