Today i bring to your attention a "sub-system" for fast vaping from a company that has already made a name for itself and can boast of something against the background of newcomer companies that are just getting a taste and offer us a huge amount of their new products. The protagonist of our review today will be a small compact "under", called Pury , and as you probably guessed, the company that is responsible for this project is BOHR Company.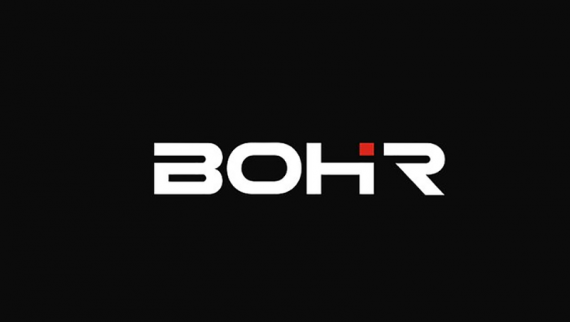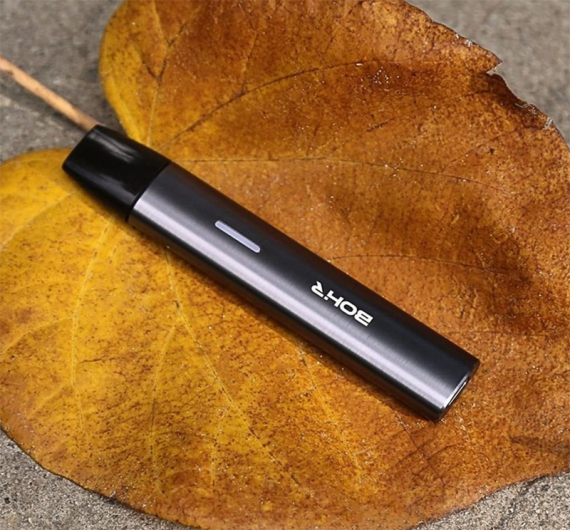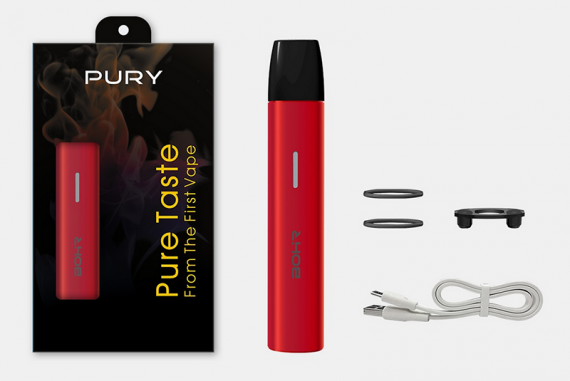 The main materials of which this device is made are aluminum and plastic, the case itself, its outer part is covered with a thin layer of aluminum and the cartridge is made of plastic. as well as some internal parts under the case. 
The device is small in size (19 x 106.5 x 10 mm), while the device weighs only 40 grams with a nice-to-touch body and stylish design.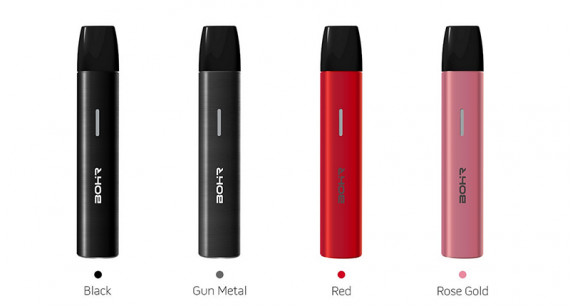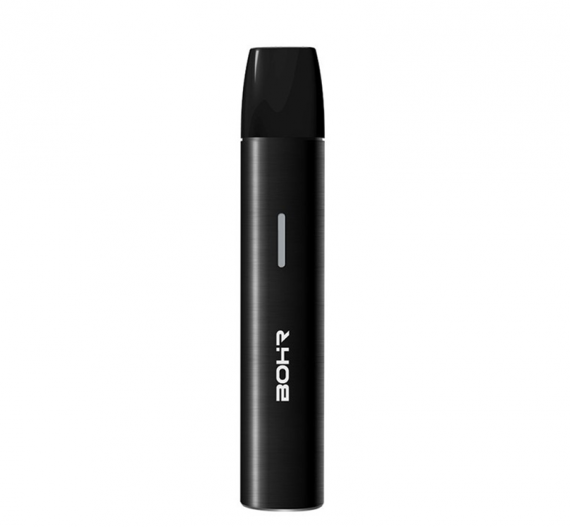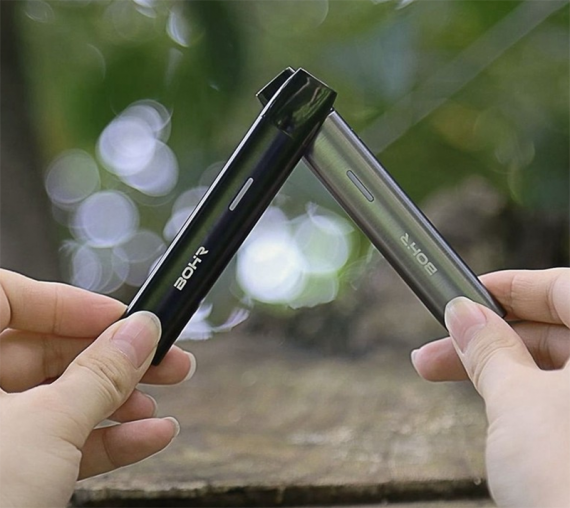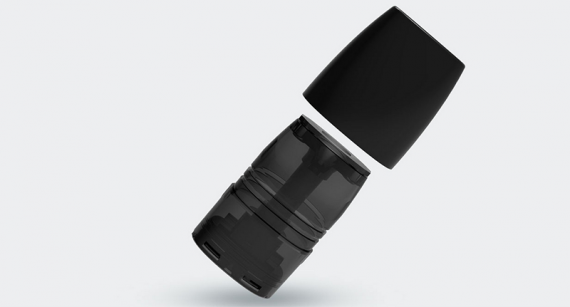 Inside the battery case, the manufacturer placed a 280mAh battery. The maximum power that this device can give out is 8-9 watts. An evaporator with a resistance of 1.3 Ohms is installed in the cartridge, the cartridge capacity is approximately 1 ml of E liquid.