I suggest taking a break from heavy artillery and diluting the list of stick-pod reviews. This is not the first time I have been dealing with the Famovape brand. Let's see how it comes out this time.
Famovape Tiko POD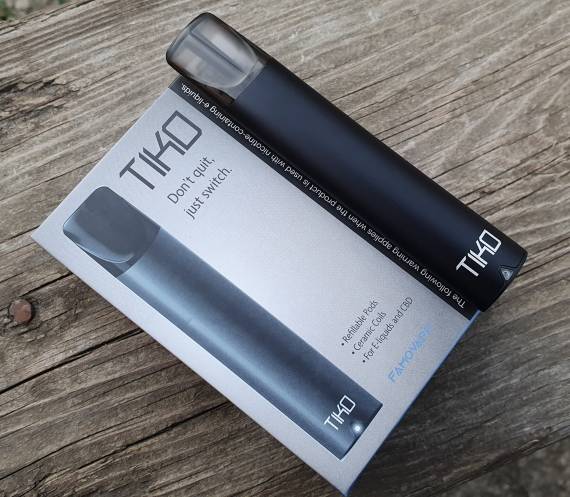 Dimensions: 109 x 20.4 x 12mm
Weight: 22g Case
material: aluminum sleeper + plastic
Power: built-in 345mAh
Cartridge capacity: 2.0ml
Evaporator resistance: 1.2Ω Operation
mode: POWER
Protection:from low / high resistance, from overheating, from short circuit, from overcharge / overdischarge
Connector type: magnetic
Screen / diagonal: no
Micro-USB port / charging: yes, charging current 0.2A
Color: see photo below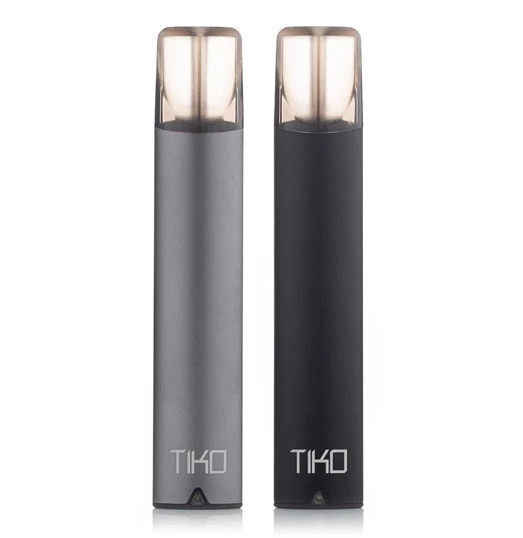 Options
– Tiko mod
– interchangeable 2pcs 1.2Ω cartridge (preinstalled)
– USB cable
– user manual
– warranty card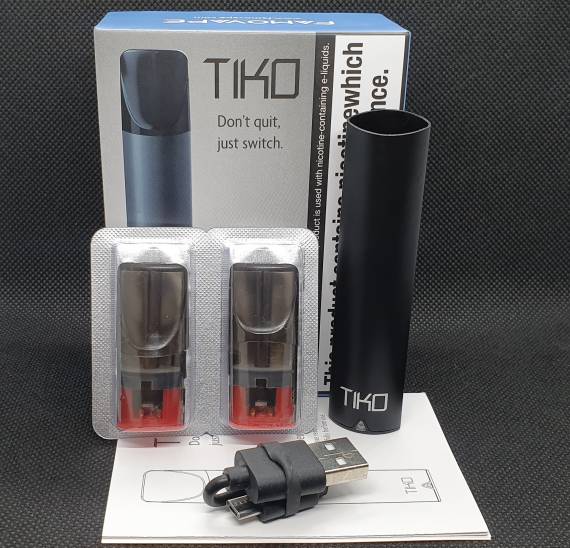 Our guest looks normal – no better and no worse than others. There is no vulgar decor – everything is strict, neat – this seems to suit anyone regardless of age and gender. The dimensions are not small – the stick is pretty decent in height, but the aluminum case helped to save a lot of weight.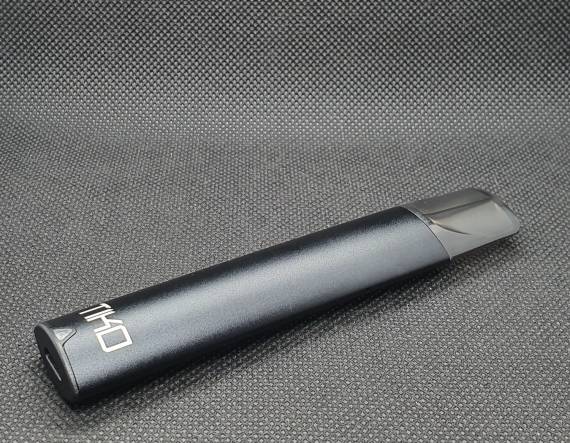 Replaceable cartridge of standard capacity. Translucent plastic allows you to track the level of refilled slurry, however, closer to the end of the latter, the level is not visible due to the deep landing. Refilling is carried out from the side – the cartridge must be removed before that. The hole is extremely small, only friends with spouts and needles. Moreover, the silicone plug tries to get lost, since it does not attach to the body. The tank is fixed by magnets reliably, adjusting the blowing is naturally not provided. The tightness of the tightening in the context of the hearths is average, traditional.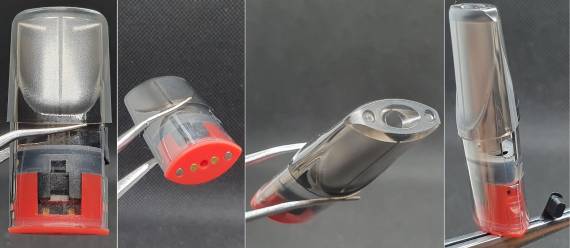 Built-in evaporator on ceramics, which is supposed to live longer than the usual cotton. However, the flavor of our hero is simply "no." Yes, I met average pods for this indicator, but I'm probably trying it for the first time for such a mediocre one. Not only is there almost no taste, but also the steam saturation is weak – sometimes it seems that you suck almost idle air.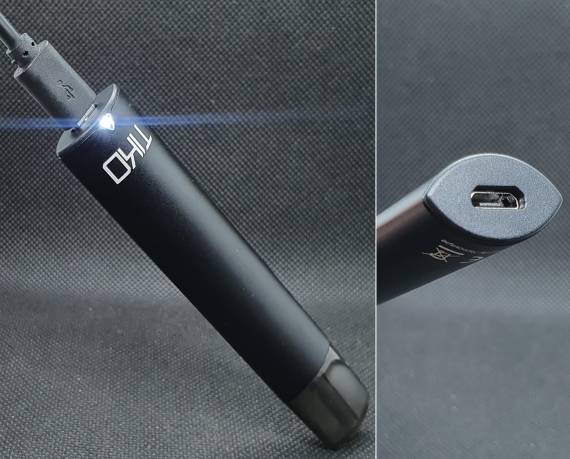 The device is activated by tightening, moreover, it makes it quite briskly. In the work, the stick proved to be quite normal – I have no complaints about it. Unless the battery was not enough even for half a day of medium-intensive use.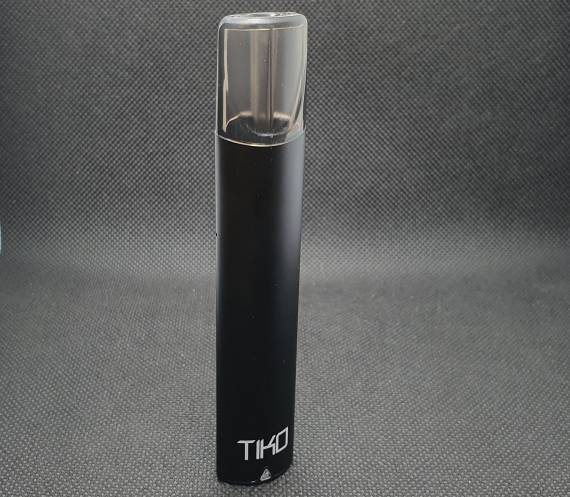 Impressions
Cute on the outside, "slag" inside. I was even a little saddened by this experience – I was thinking that you won't meet this quality anymore – all devices more or less stay at a decent level. But no, there are exceptions. One justifies this sub – it was released a long time ago, after which the industry jumped far ahead. By the way, even that brand boxing mod with which I introduced you was released much later.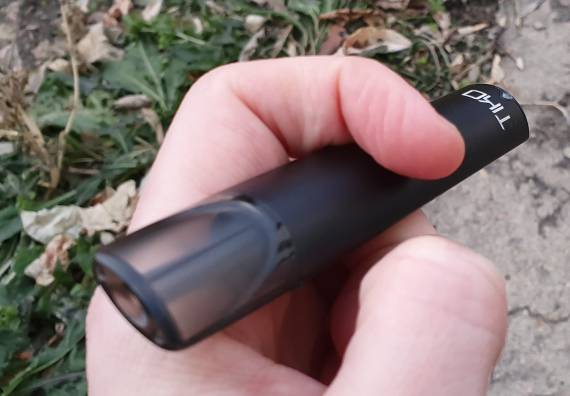 In short, to summarize – definitely do not recommend. Moreover, you still have to try to find it in free sale. Except on the official website of the manufacturer, I have not seen him anywhere else.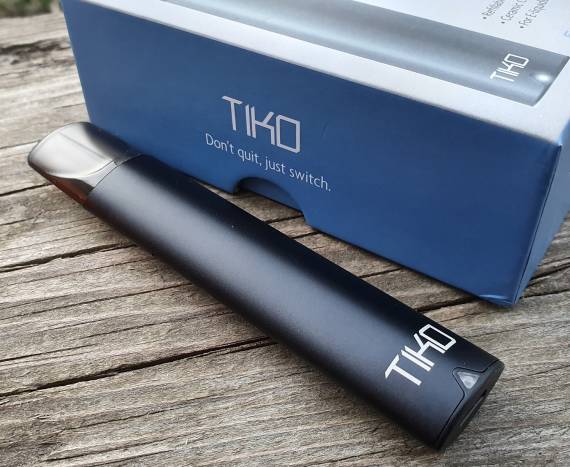 Benefits
Light weight
Design
Disadvantages
Charging cord too short
Shallow filling hole
The filling cap is small and not attached to the cartridge
Charging current "roughly" does not match declared
Hard to find on sale
Flavor "no"