Today I propose to spend under the flags of AIO. The first on the agenda is the creation of HorizonTech. Basically, these guys prefer to "indulge" in non-service, but, as you can see, they don't disdain pods.
HorizonTech Adamats Pod Kit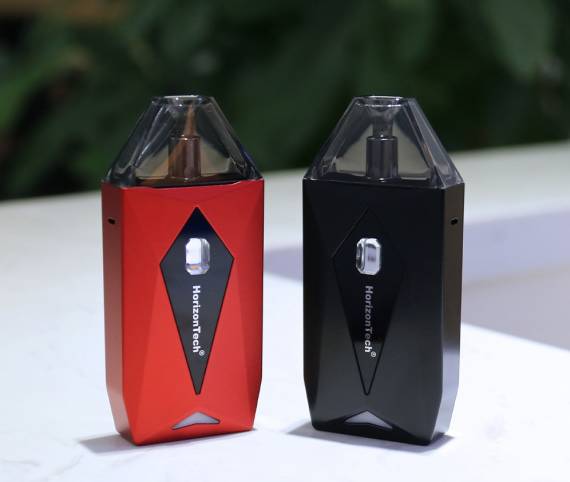 Dimensions: 84.5 x 38 x 17.3mm
Weight: unknown
Case material: metal + plastic
Power: built-in 930mAh
Cartridge capacity: 2.0 / 3.5ml
Evaporator resistance: 0.6 / 1.0Ω
Output power: unknown
Operating mode: POWER
Protection: against low / high resistance, from overheating, from short circuit, from overcharge / overdischarge
Connector type: magnetic
Screen / diagonal: no
Micro-USB port / charging: yes, charging current is unknown
Color: see photo below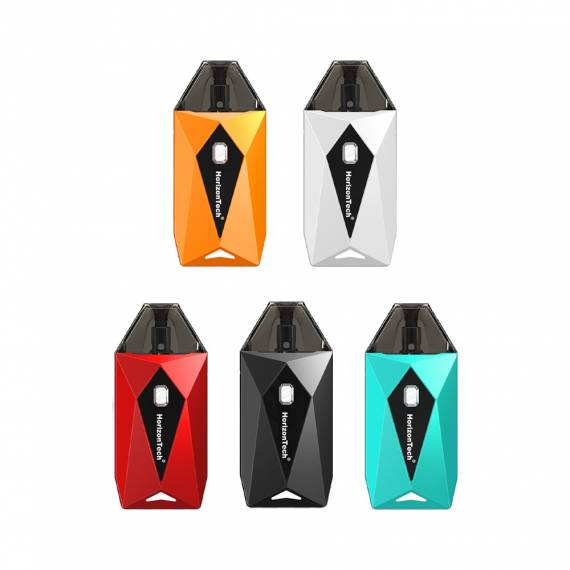 Options
– Adamats mod
– replaceable cartridge 2pcs 0.6 / 1.0Ω (one preinstalled)
– USB cable
– user manual
– warranty coupon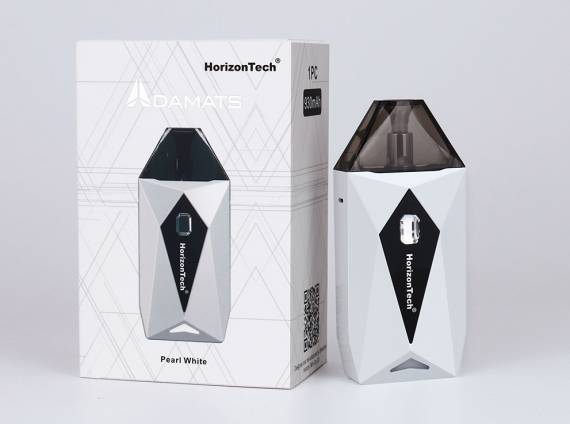 Our guest looks somewhat angular (although in shape it resembles a bar of soap) – the edges are angled edges. Dimensions can not be called small, therefore, it is impossible to add a novelty to stealth devices.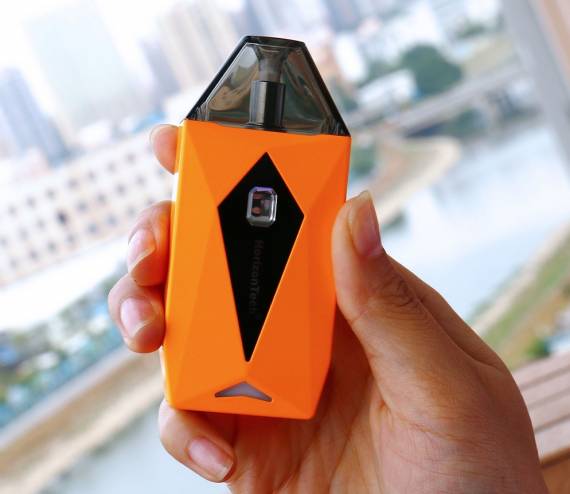 From the start, the manufacturer offers five design options – here you will find both a classic and a riot of colors.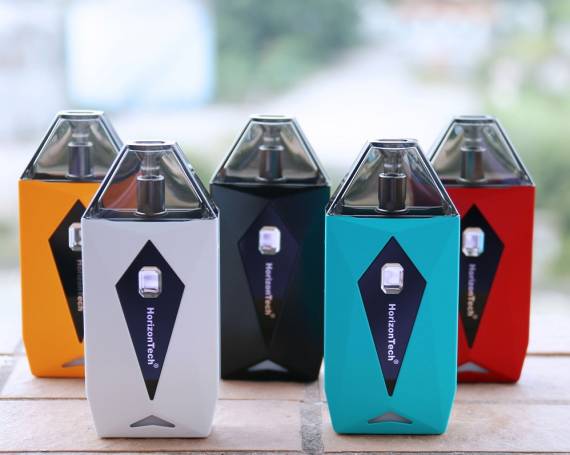 Replaceable cartridge of good capacity, refilled from above and fixed with magnets. Airflow adjustment is not provided.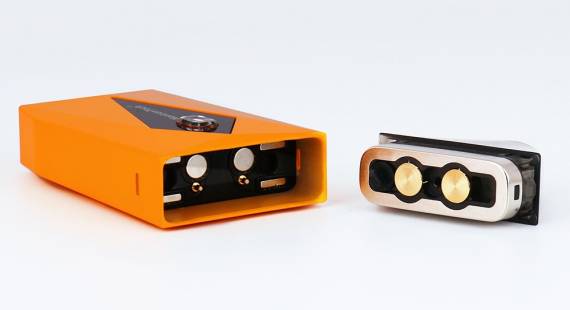 There are two types of built-in evaporators; they are non-removable. That is why there will be two cartridges in the kit, differing in the resistance of the evaporators. By the way, one of them is executed on a grid.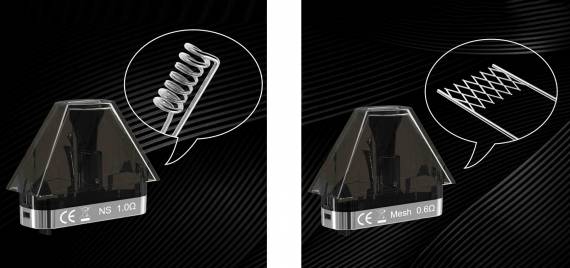 The main body is rich in not the most capacious built-in battery for such dimensions. Unfortunately, the charging current was not disclosed, the causal connector was settled at the bottom of the device.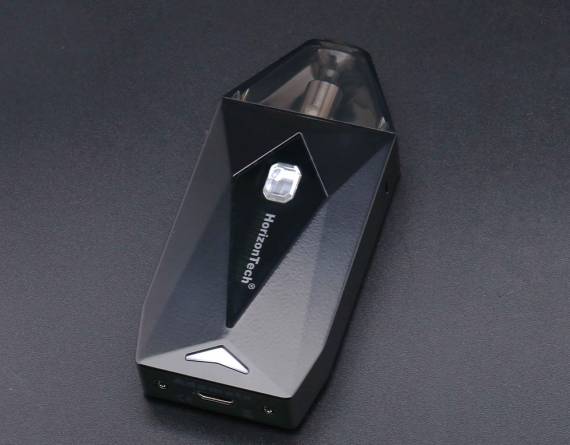 The central place of the front panel is occupied by the "expensively designed" fire button. At the very base of the LED is a battery level indicator.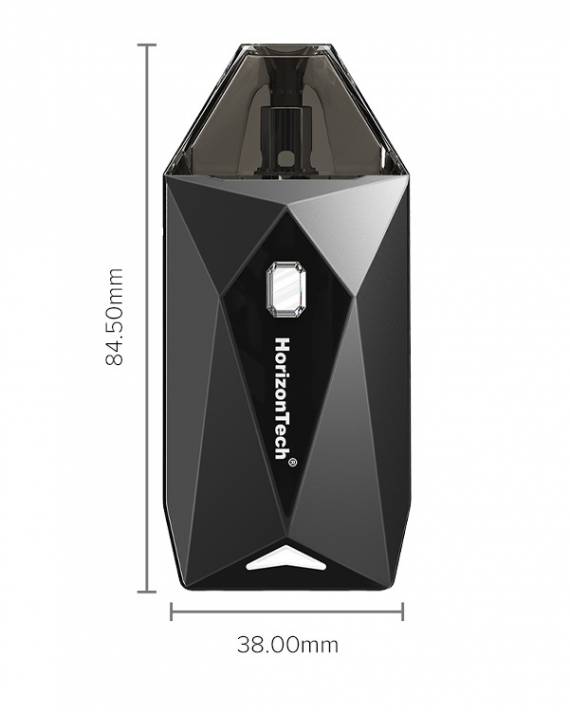 Functionality on board is the most primitive, or rather, as such, it does not exist at all. Neither do you have any adjustments to the output voltage, nor even more so to other frills inherent in pod.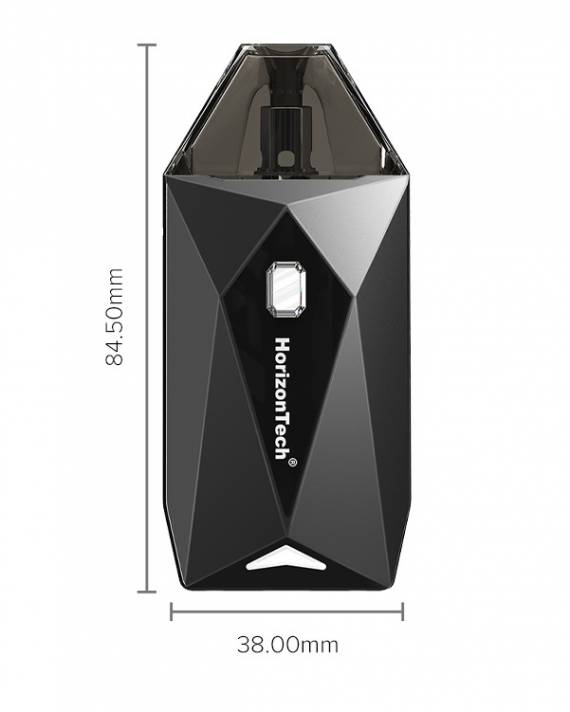 I have not found an adequate price at the moment.