And again on the agenda a brand new AIO set. The fever continues – we could safely continue our marathon to this day – there are plenty of reasons for meetings. Again on the front pages is the creation of HorizonTech. They were straight raged, rolling out the second device in a row. However, it is worth noting that today's copy is much more interesting than the previous one. 
HorizonTech Magico Pod Kit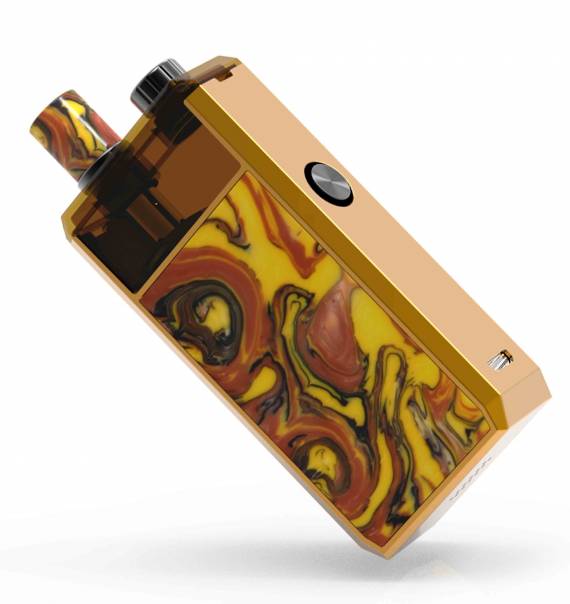 Dimensions: 98.4 x 42 x 19.6mm
Weight: unknown
Case material: zinc alloy + plastic
Power: built-in 1370mAh
Evaporators: 0.12 / 1.8Ω
Cartridge capacity: 6.5ml
Voltage range: 3.0 – 4.2V Peak
current: 15A
Output power: up to 25W.
Operation mode: POWER
Protection: low / high resistance, overheating, short circuit, overcharge / overdischarge
Connector type: magnetic
Screen / diagonal: no
Micro-USB port / charging: yes, charging current 0.7A
Color: see photo below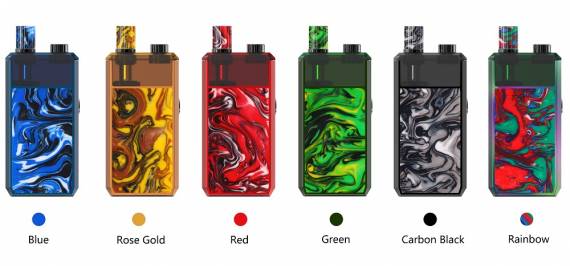 Package
contents – Magico mod
– replaceable cartridge (preinstalled)
– replaceable evaporators 2pcs 0.12 / 1.8Ω (one preinstalled)
– USB cable
– spare origings
– user manual
– warranty card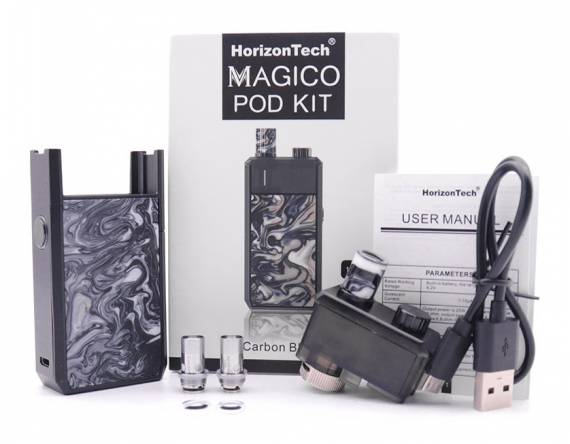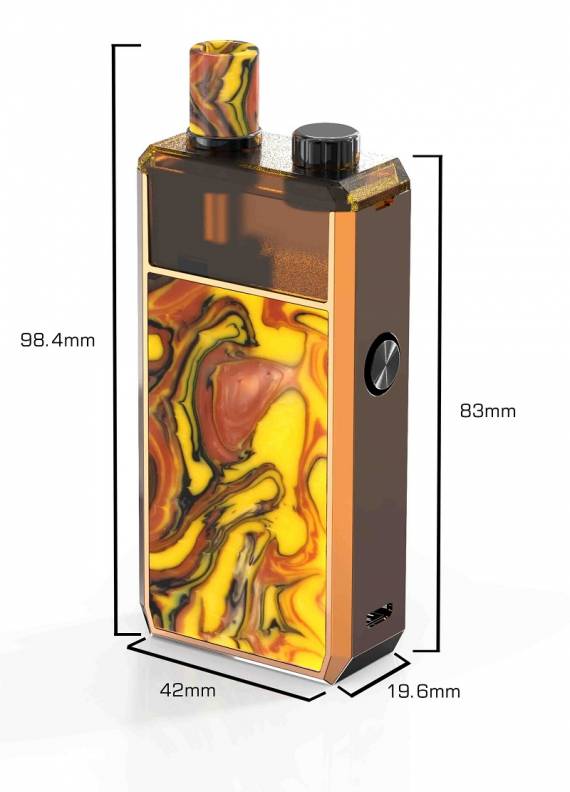 From the start, the developers offer six design options at once – not at all bad. However, the calm and classic of them is only one.