Jmate PCC (Portable Charging Case)
Compatible with JUUL® device, lightweight, slim, designed for your device, store your pods, protect your device and keep it charged. Jmate are engaged in the production of accessories under the Juul and have already achieved some success.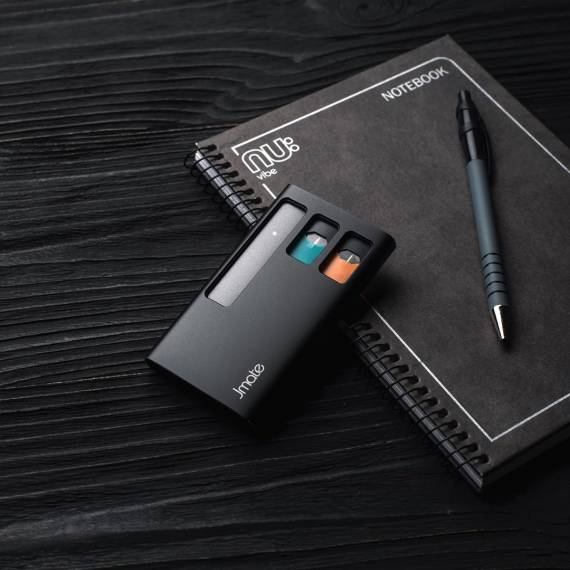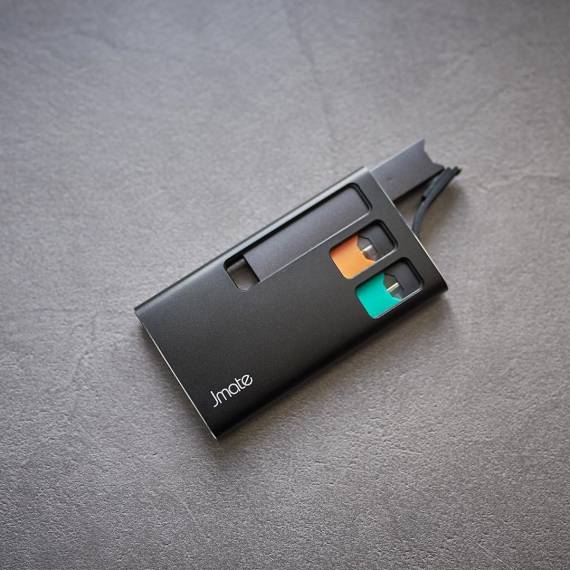 Dimensions :
Height – 100 mm.
Width – 56 mm.
Thickness – 12 mm.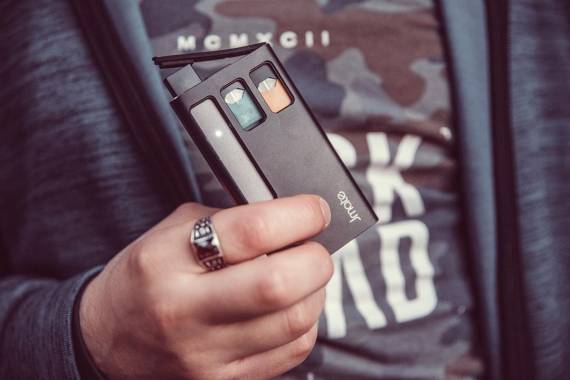 There are three compartments in the case – with a contact group for the battery and two for cartridges. The capacity of the built-in battery is 1200 mah, which should be enough for several recharges (5V / 500mAh). Charging of the bank itself takes place via micro usb (5V / 1A). Full charge cycle – 90 minutes.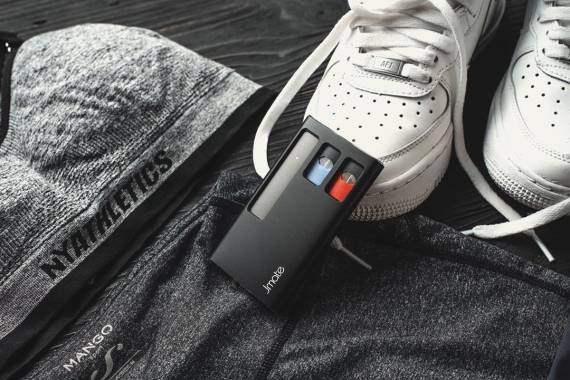 PCC – Powerdrive Car Charger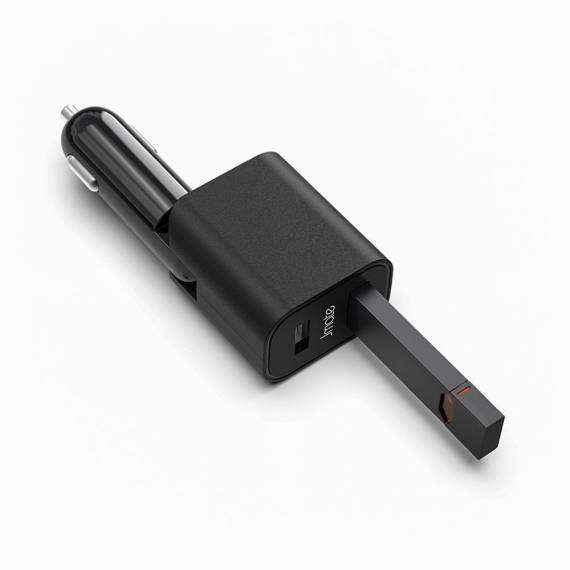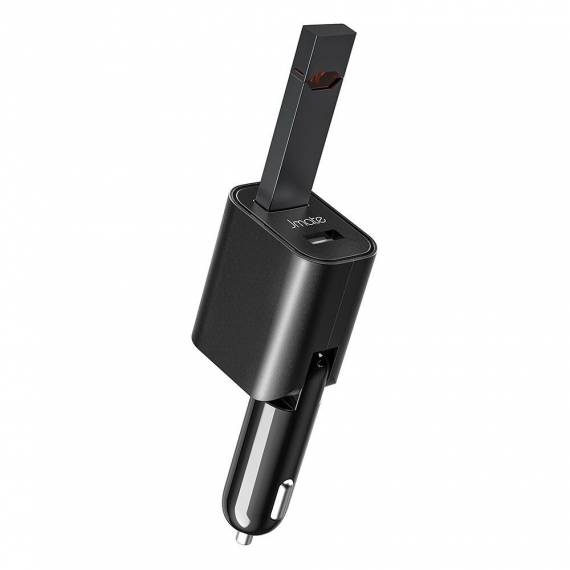 – 12V / 24V;
– 5V 500 mAh;
– 5V 1A (usb).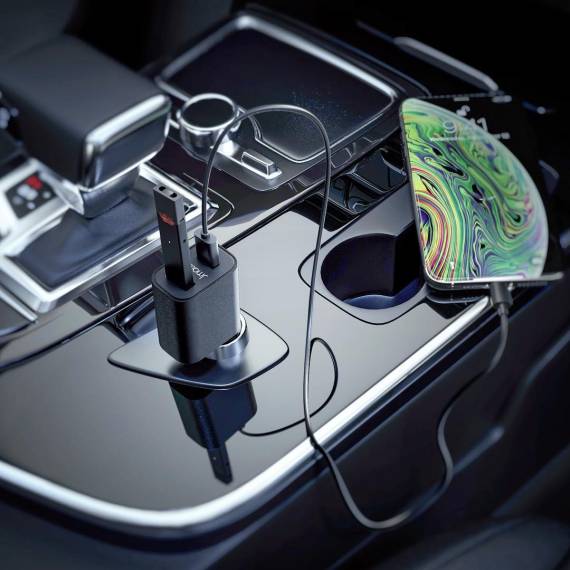 P2 PCC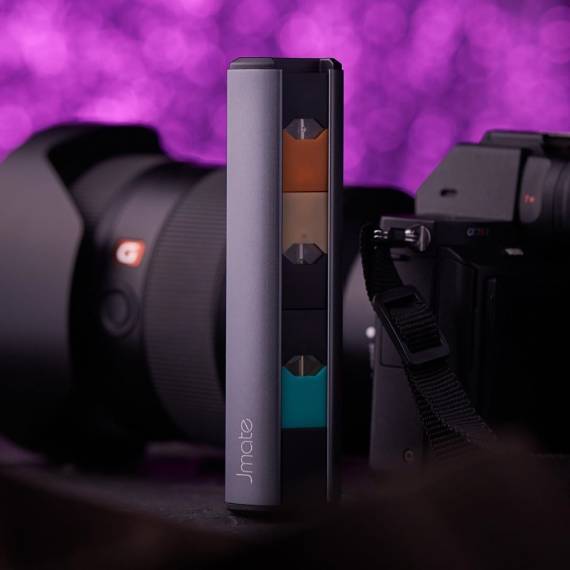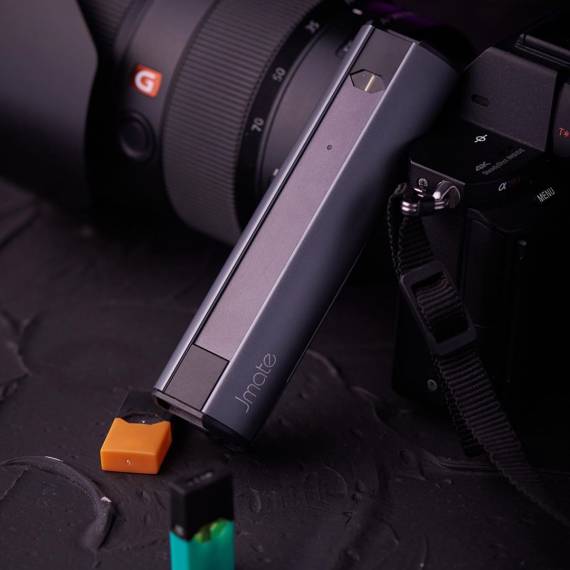 Dimensions :
Height – 115 mm.
Width – 31 mm.
Thickness – 29 mm.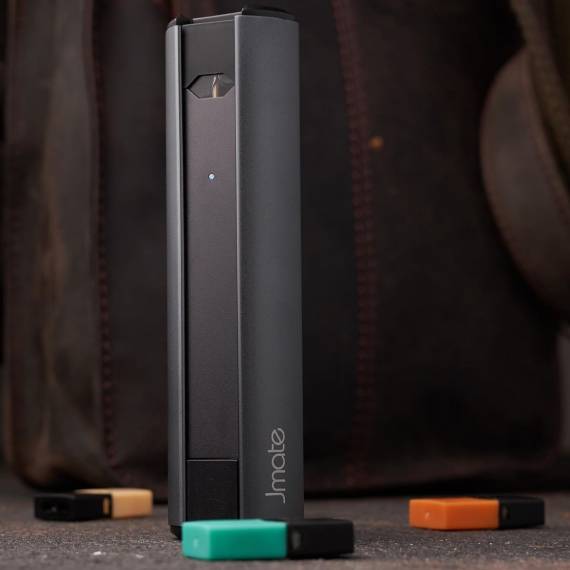 The official website of the manufacturer – www.jmate.net