Let's close the news feed with two new things from the famous OneVape team. As you remember, these guys also ate a dog on the starting segment, so they should not take experience.
OneVape Mace 55/70 POD kit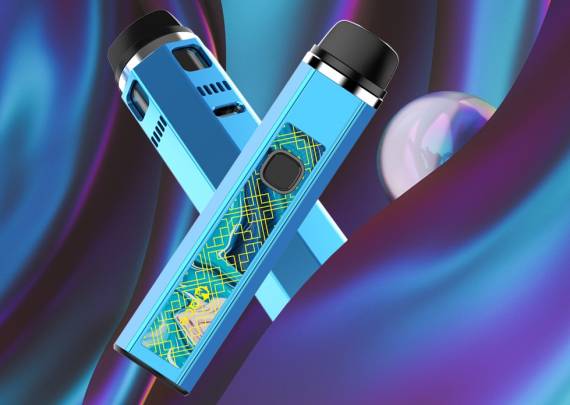 Since the manufacturer offers two sets that are almost identical in appearance, I decided to combine them into one article. And varying specifications are indicated by a slash.
Dimensions: 102 x 28 x 26mm / 117 x 28 x 26mm
Weight: unknown
Case material: aluminum alloy + plastic
Power: built-in 1500 / 2500mAh
Cartridge capacity: 3.5ml
Evaporator resistance: 0.3, 0.6Ω / 0.2, 0.6Ω
Output power: 55 / 70W
Operating mode: POWER
Protection: against low / high resistance, from overheating, from short circuit, from overcharging / overdischarge
Connector type: magnetic
Screen / diagonal: no
Micro-USB port / charging: yes, Type-C, charging current 1A
Color: see photo below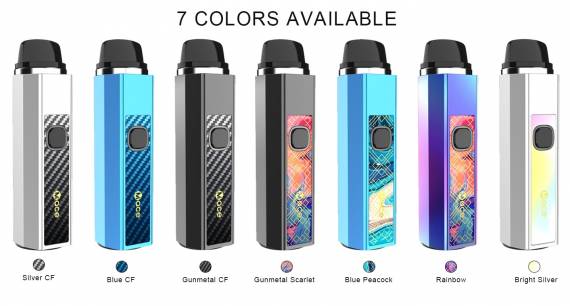 Package
Contents – Mace 55/70 mod
– replaceable cartridge (pre-installed)
– replaceable evaporators 2pcs 0.3, 0.6Ω / 0.2, 0.6Ω (one pre-installed)
– USB Type-C cable
– user manual
– warranty card
The exterior of our guest is quite normal or even calm – the color inserts are responsible for the decor. In shape, it is a bar with an almost square section. However, I want to focus your attention at a height – this is far from a stealth device.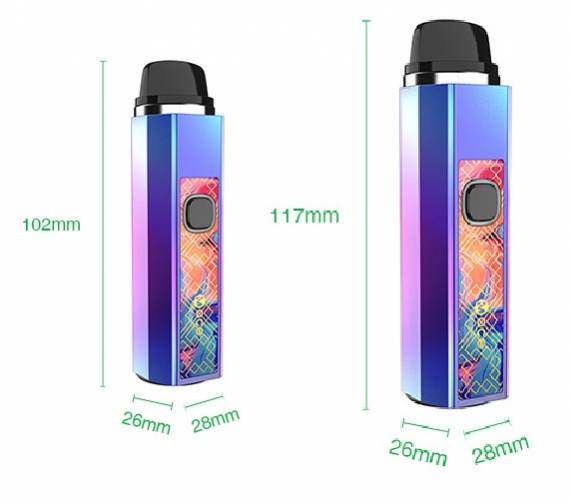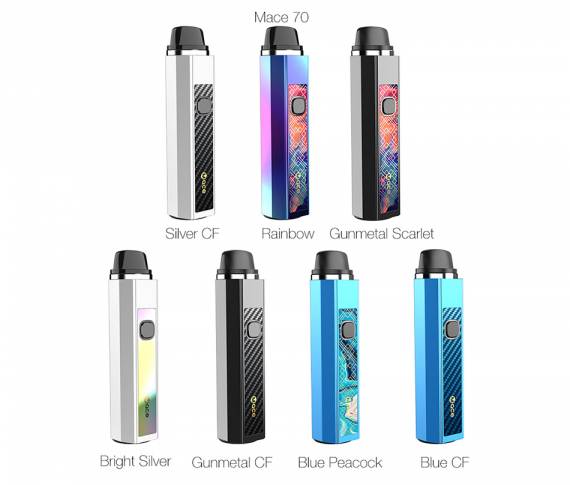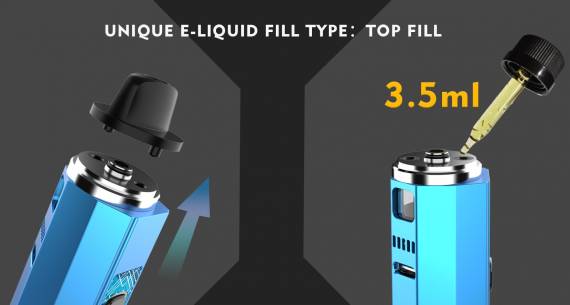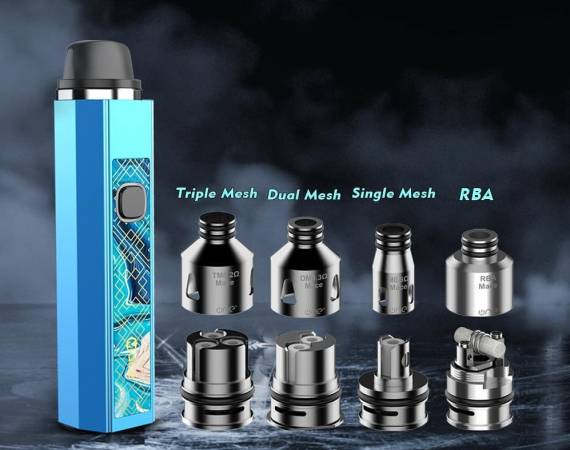 The main buildings hid a fairly capacious built-in battery inside. Moreover, the charging current on board is not bad – so in the first case, the full charge cycle will last about one and a half hours, while in the second two and a half hours. The causal connector flaunts just below the cartridge.
Activation of the device by pressing the fire button. In addition, she knows how to change the output voltage. In the first version, there are three options – 3.3 / 3 / 2.7V,
but in the second it is already somewhat larger – 3.7 / 3.3 / 3 / 2.7 / 2.4V.