The vape market's newcomers, the Orcas company, are the second on the podium. They appeared on the horizon not so long ago, and naturally came with their pilot project. By the way, it was noticed that the brand is also promoting the more eminent brand – Advken. It is entirely possible that her detached unit. Well, okay – back to our guest – the guys decided to start, as usual, from the bottom, but not from a simple one, but from an adjustable one.
Orcas MX Cube Pod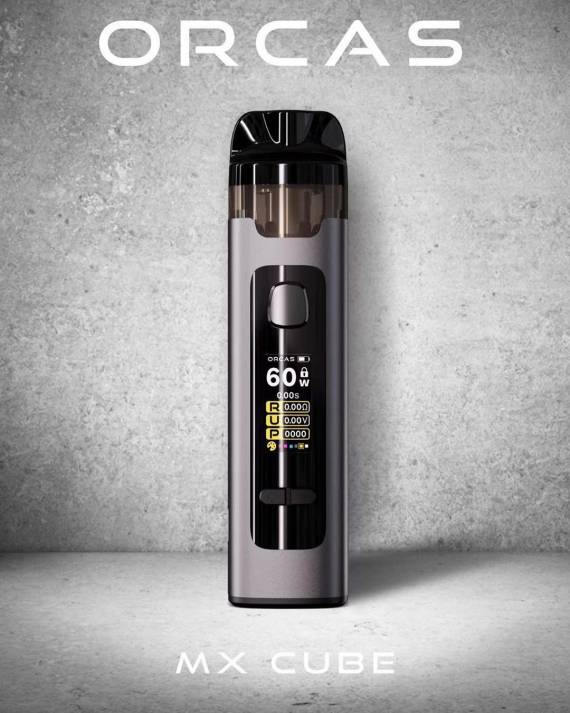 Dimensions: 113.2 x 31 x 27.6mm
Weight: unknown
Case material: aluminum alloy + plastic
Power: 1 x 18650
Cartridge capacity: 4.5ml
Evaporator resistance: 0.3 / 0.8Ω
Output power: 5 – 80W
Voltage range: 1.0 – 8.0V
Operating mode: POWER
Supported resistance: unknown
Protection: against low / high resistance, from overheating, from short circuit, from overcharge / overdischarge
Connector type: magnetic
Screen / diagonal: yes, color
Micro-USB port / charging: yes, Type-Stock charge 1A
Color: see photo below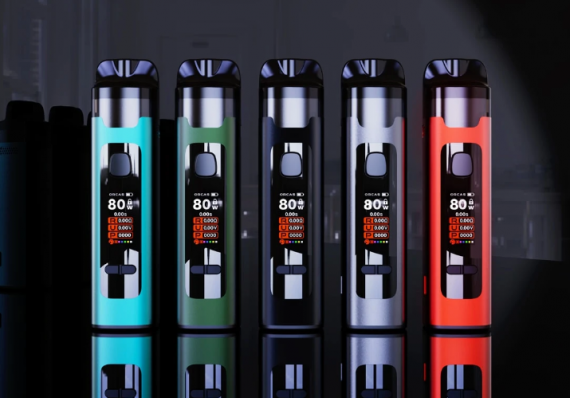 Options
: MX Cube mod
– replaceable cartridge (pre-installed)
– replaceable evaporators 2pcs 0.3 / 0.8Ω (one pre-installed)
– USB Type-C cable
– user manual
– warranty card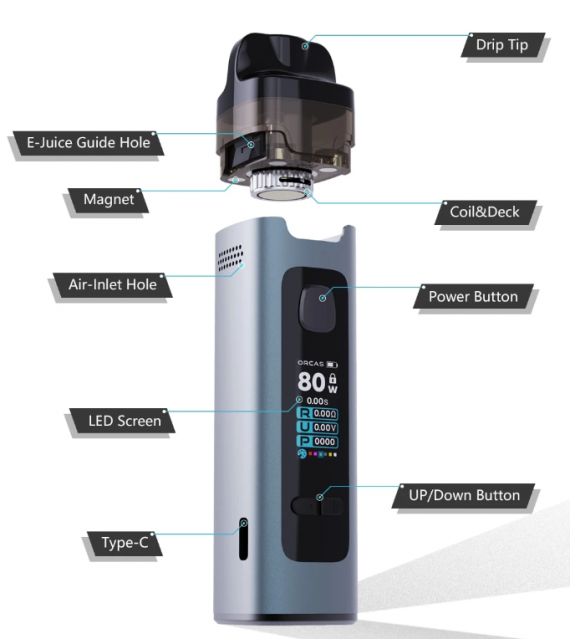 Look our guest is familiar – recently such offers appear on the market, like mushrooms after the rain. The design is discreet – except that the contrast of the colors of the case slightly dilutes the overall impression. The form factor was chosen the most worn out in recent times – a bar – the dimensions are far from small.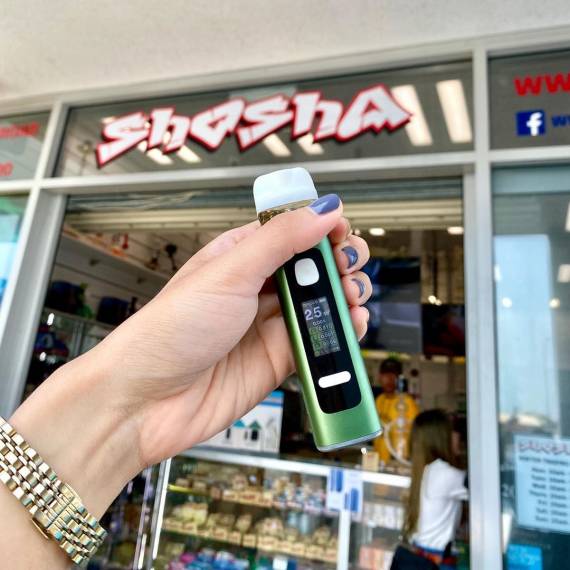 From the start, developers offer five versions of the color of the main body at once – not bad, given the "green" of the manufacturer.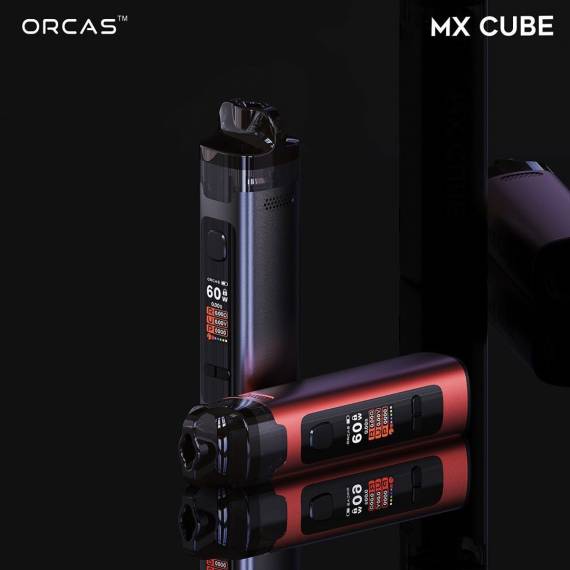 The replacement cartridge is fixed with magnets. Its capacity is impressive, it is refueled from the side, however, you still have to remove it from the mod for this procedure. Replaceable evaporators of two types, they are designed for different types of soaring. Therefore, for this reason, at the base of the tank is visible ring adjustment blower.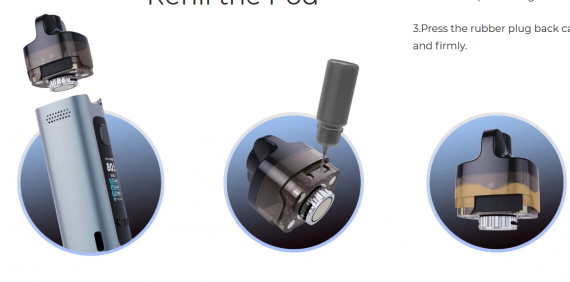 The mod itself is equipped with a full control panel. Here you have a color display of a decent diagonal, and control keys encircling it. Moreover, the color scheme of the desktop can be changed.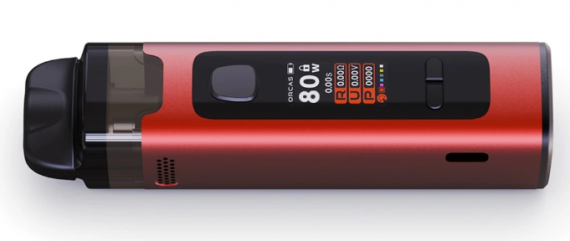 The sub-mode is powered by an external battery of the most popular standard size 18650. However, the manufacturer completely forgot to show us the compartment for it. Most likely, he is hiding under a cover at the bottom. It will be possible to charge it through the Type-C connector on the front panel. The charging current, by the way, is not the fastest.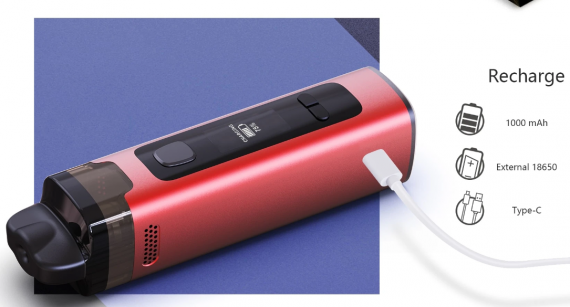 In terms of functionality, everything is probably modest – just a varivatt and nothing more.