We start with the second version of the not very popular AIO from OVNS. I can't say that a better fate awaits him than the first one – rather, the developers are rolling out a new product, just to refresh the brand name in users' memory.
OVNS Saber II POD kit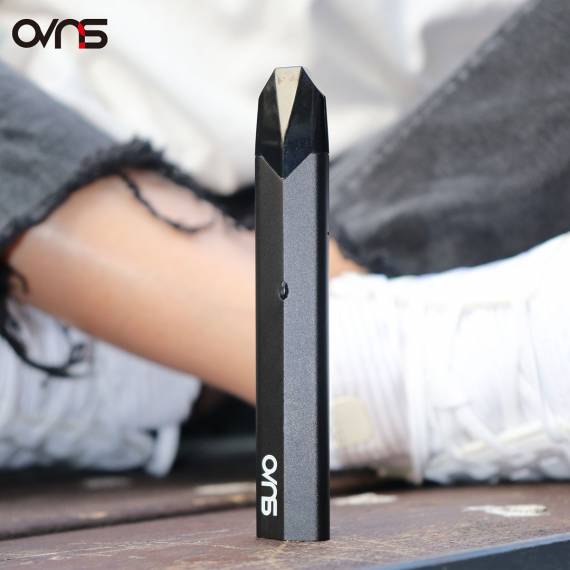 By the way, the manufacturer offers two variations of the new product at once, the technical characteristics naturally vary.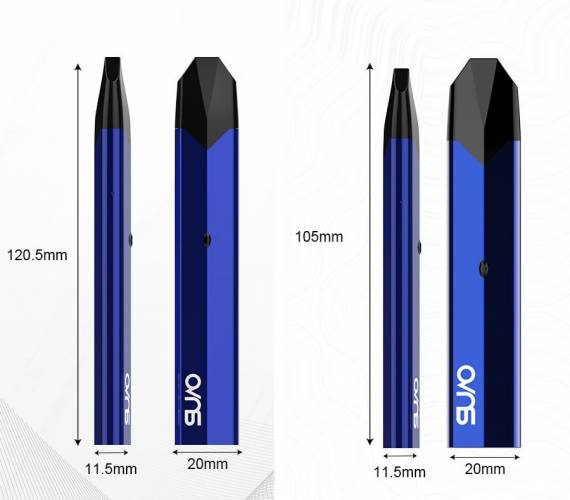 Size: 105 / 120.5 x 20 x 11.5mm
Weight: unknown
Case material: Aluminum alloy + plastic
Power:built-in 400 / 600mAh
Cartridge capacity: 1.5ml
Evaporator resistance: 1.4Ω
Output power: 11W
Operating mode: POWER
Protection: against low / high resistance, from overheating, from short circuit, from overcharge / overdischarge
Connector type: magnetic
Screen / diagonal: no
Micro-USB port / charging: yes / Type-C, charging current unknown
Color: see photo below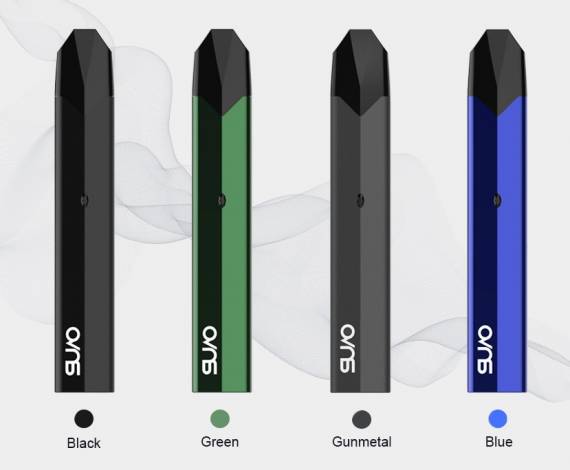 Options
– Saber II mod
– replaceable cartridge 2pcs 1.4Ω (one preinstalled)
– USB / Type-C cable
– user manual
– warranty card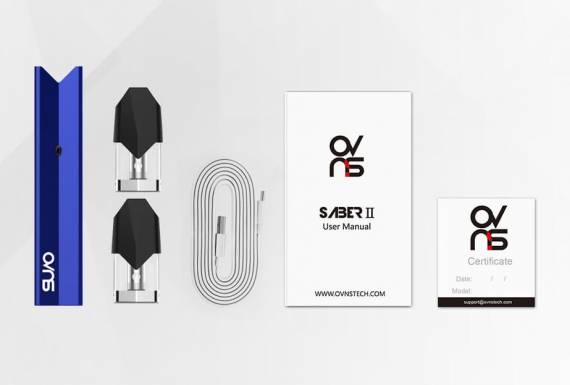 The stick still looks simple, the changes are only cosmetic. So only the mouthpiece was cut, and the faces on the body of the device increased. The decor is again ordinary, except that the manufacturer's logo can be called a special sign. Dimensions are not small, even in the smaller version.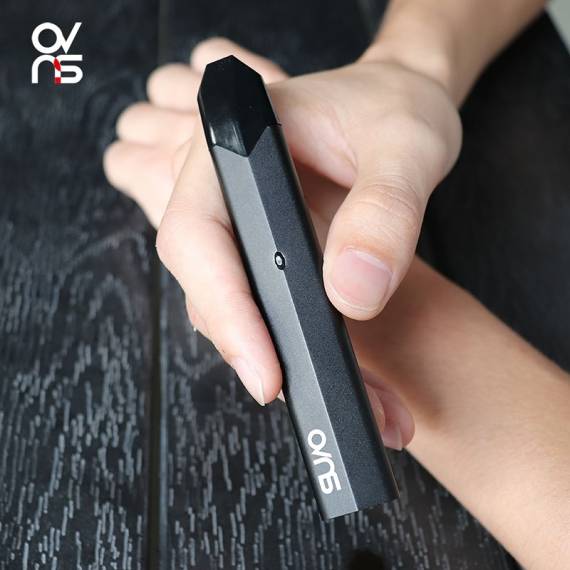 The color palette is not the most extensive, but there is a choice and it is gratifying.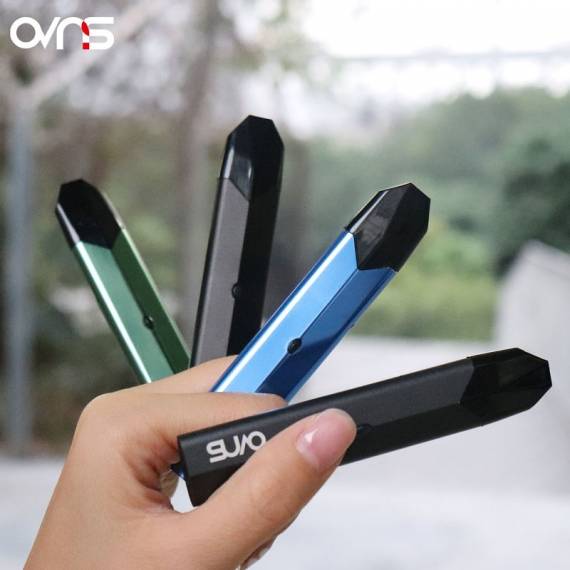 Replaceable cartridge is not the largest capacity. Refuel from above – just remove the mouthpiece. The tank is traditionally fixed with a magnet.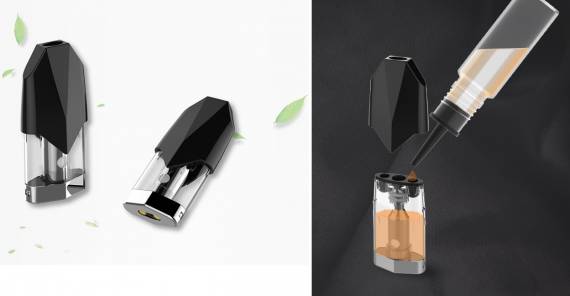 The built-in evaporator is based on the "new technology", however, as I did not delve into its essence, I did not understand what exactly was so innovative in it.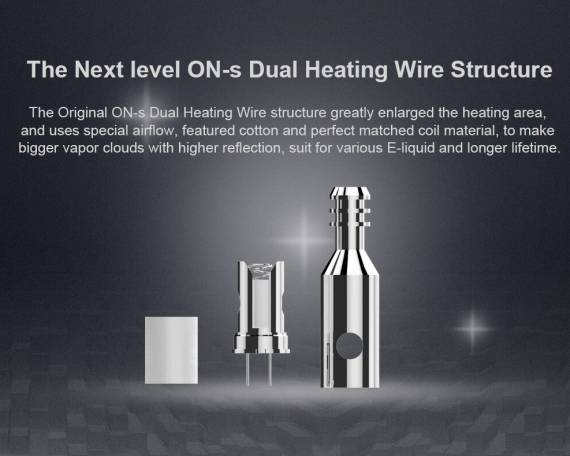 The main body is not rich in buttons – the device is activated by tightening. But on board there is an LED indicator of the charge level of the built-in battery.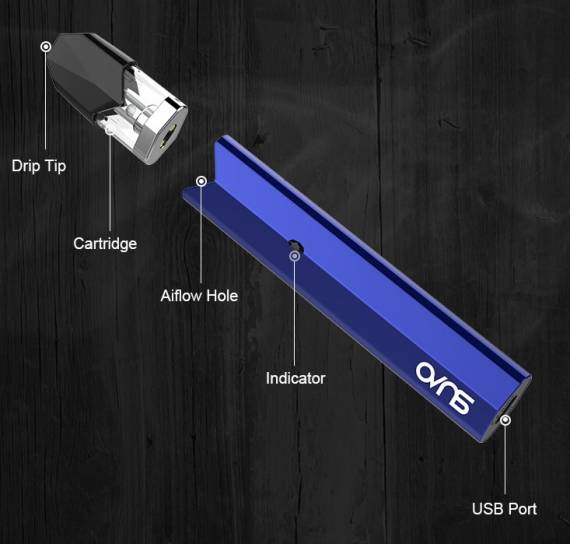 The latter is not of the largest capacity, but in the larger version, of course, it is more decent. The charging current in both cases wished to remain anonymous. By the way, the causal connectors vary from version to version – with the larger Type-C. They are located at the bottom.