Let's start with the "born" Vape Market literally the other day at Oxva. The news, as you noticed, is very hot, so we will deal with their pilot project.
Looking for the first time at a new product, I was surprised by such a bold and even interesting design, as I think you were surprised. Therefore, I began to "dig" – well, beginners cannot do this right away. Well, the facts were not long in coming – he designed the Justin Lai project . By the way, if you are not in the know, he is the creator of the entire series of Aegis and Zeus. Yes, such a modest, as you see, has great potential, and most importantly fantasy.
Oxva origig Pod Device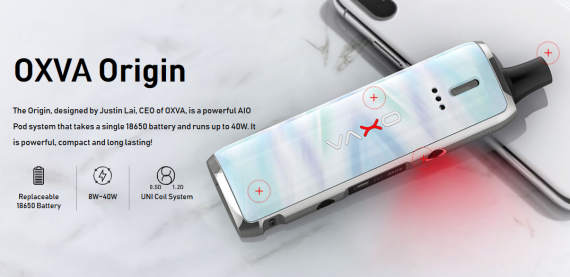 Dimensions: unknown
Weight: unknown
Case material: metal + plastic
Power: 1 x 18650
Chipset: Photon
Cartridge capacity: 2.0ml (likely)
Evaporator resistance: 0.3 / 0.5 / 1.4Ω / RBA
Output power: 8 – 40W
Operating mode: VW
Protection :from low / high resistance, from overheating, from short circuit, from overcharging / overdischarging
Connector type: non-magnetic
Screen / diagonal: yes
Micro-USB port / charging: yes, charging current is unknown
Color: see photo below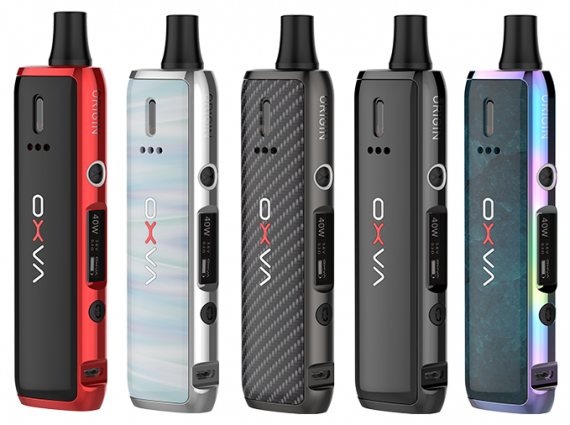 Options (probable)
– Origin mod
– replaceable cartridge (pre-installed)
– replaceable evaporators 2pcs 0.5 / 1.4Ω (one pre-installed)
– USB cable
– user manual
– warranty card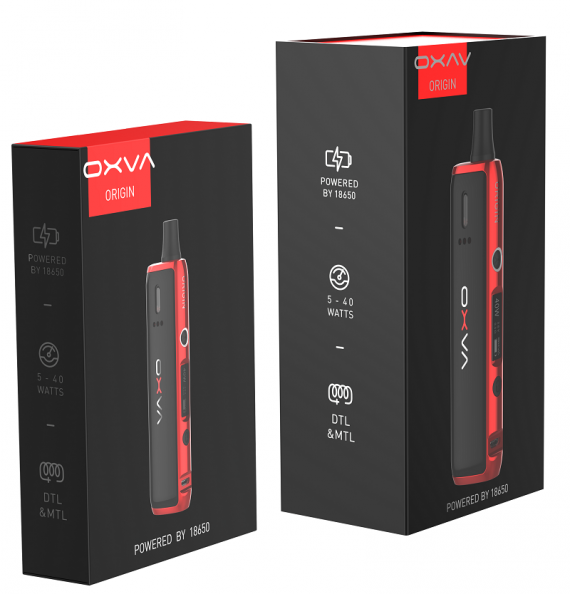 The exterior of the device is quite original. So if it is quite compact in thickness, then in height it is very decent – I, unfortunately, do not have the exact dimensions. For the decor, the answer is colored plastic panels that contrast with the metal case in some versions.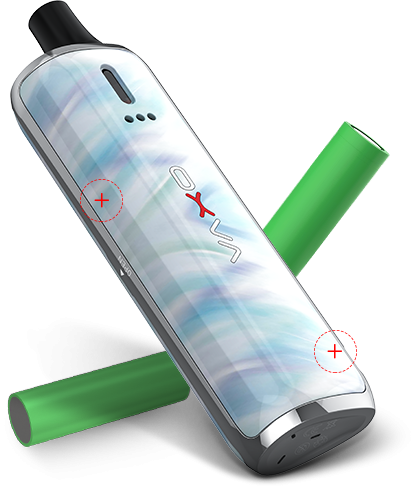 From the start, the developers did not stint on a variety of versions – here you have the classics, the play of colors, and funny variations.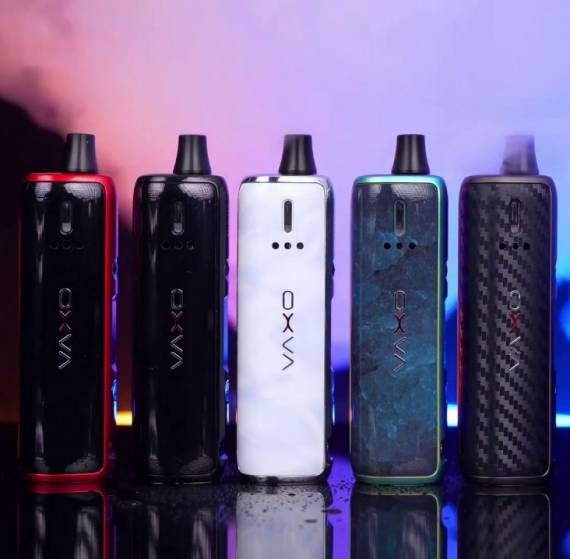 The exact capacity of the replacement cartridge is unknown, but I bet it will be at least 2 ml. The tank will refuel on the side. Before that, it will be necessary to throw off the side panel. To control the level of the charged liquid in the panel there is a cut. Here we also see the blower adjustment ring. The drip type is probably fixed.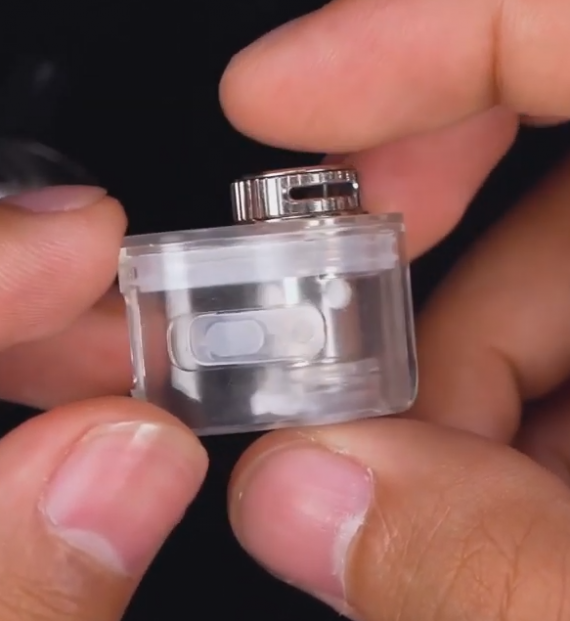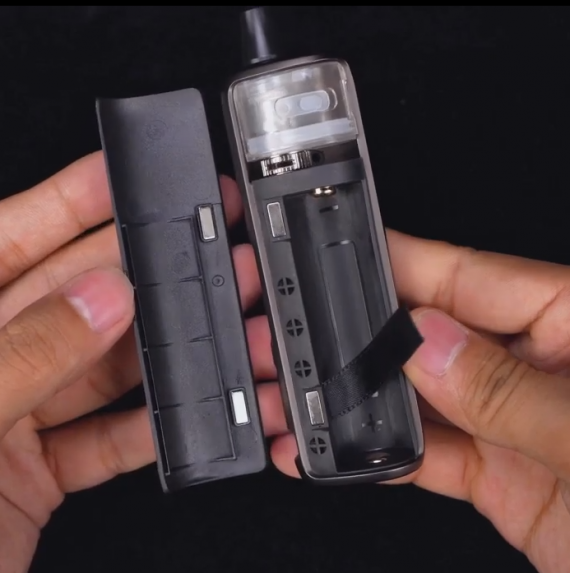 There were a lot of replaceable evaporators, however, they were all patented to show them. In addition, there is information about the serviced base, the latter will probably be implemented separately.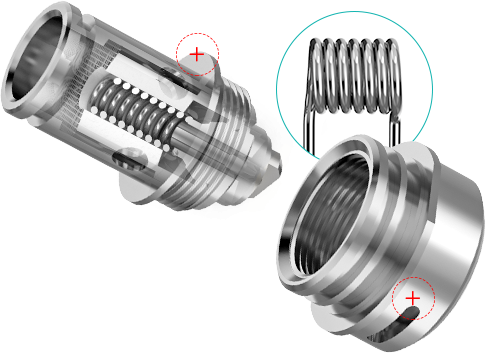 Behind the same removable panel you can see a place for a 18650 battery. A ribbon for comfortable extraction of the latter is provided.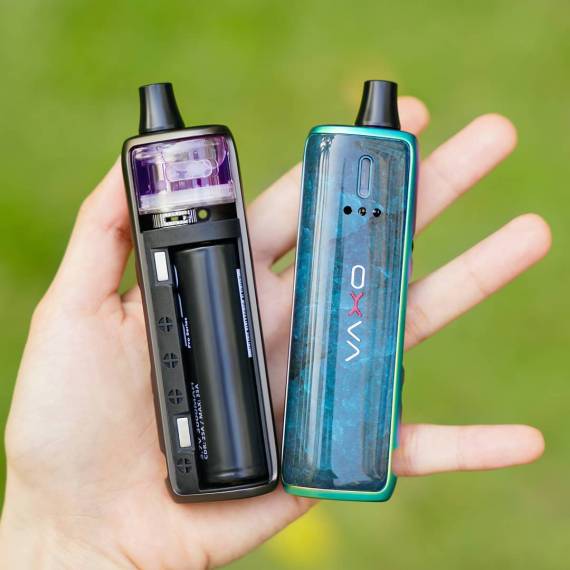 The control panel is focused on the front end and looks pretty miniature. The buttons are small in diameter, the fire is surrounded by an LED indicator. The display is small, monochrome, at the very base of the connector for charging the battery with an unknown current.
In terms of functionality, everything is simple – at the disposal of the future owner will be an adjustable variable speed and protection against a "drive hit". The work of the latter is based only on the principle of thermal control.

The price is currently unknown, as well as much more)