While some manufacturers presented new devices at the last exhibition, Vandy Vape mastodons also did not lose time – a whole new brand – a subsidiary – showed the views of the public. And along with her showed a whole heap of new products under her flags. I propose to begin the acquaintance, perhaps, with the simplest instance.
Phiness VEGA Pod Kit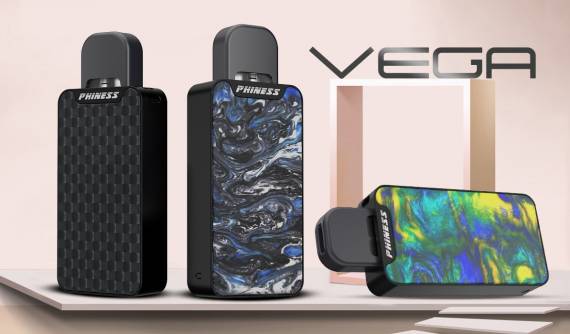 Dimensions: 66 x 28 x 12mm
Weight: 25g
Case material: plastic + metal
Power supply: built-in 250mAh
Cartridge capacity: 1ml
Evaporator resistance: 1.5Ω
Output power: 5 – 15W
Operating mode: POWER
Protection:from low / high resistance, from overheating, from short circuit, from overcharging / overdischarge
Connector type: magnetic
Screen / diagonal: no
Micro-USB port / charging: yes, charging current 0.35A
Color: see photo below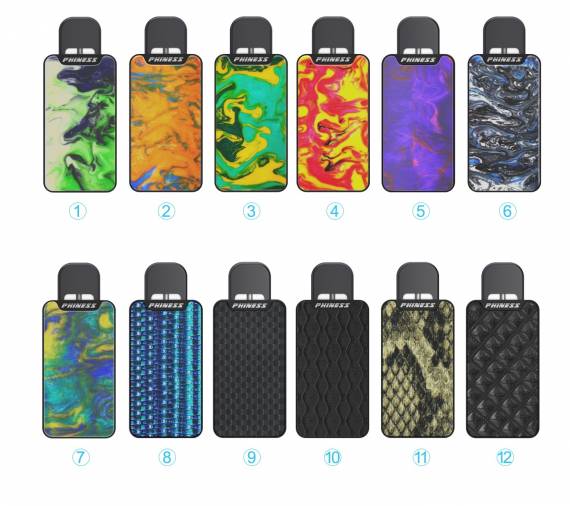 Components
– VEGA Pod
– replaceable cartridge (preinstalled)
– USB cable
– user manual
– warranty card The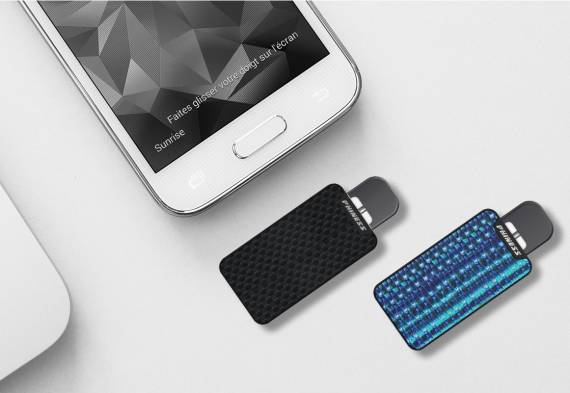 exterior of our guest is quite original, favorite prints are used as decor. Dimensions are very small. The form factor, it seems, came up very simply – "stuck" under a rectangular box. And what is fresh, and especially not to bother.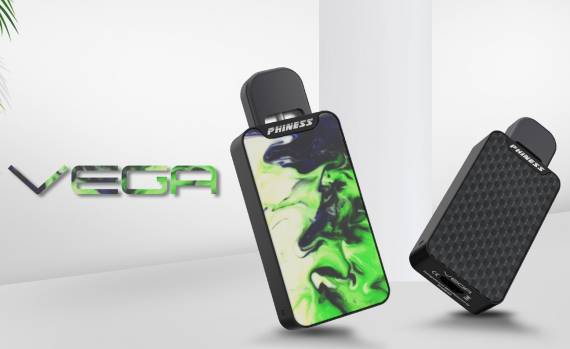 There are a lot of release versions of the design – here you will find variations both under resin, and carbon look, and even prints imitating snake skin.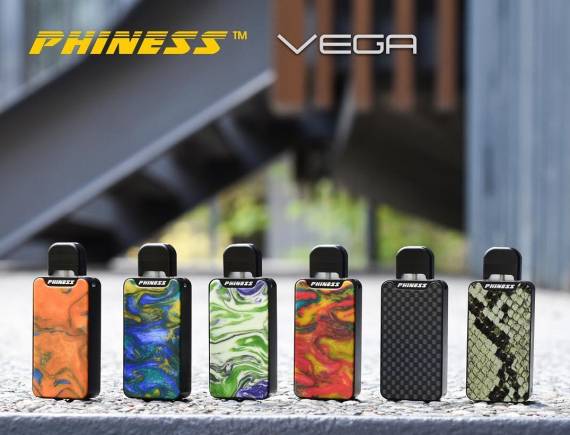 Replaceable cartridge looks like an analogue of JUUL, it is quite likely that the manufacturer's calculation is exactly that. That is, the use of these as pods. Its capacity is small, it will be refilled from above, but before that it is necessary to first remove the cap, and only then uncork the silicone plug.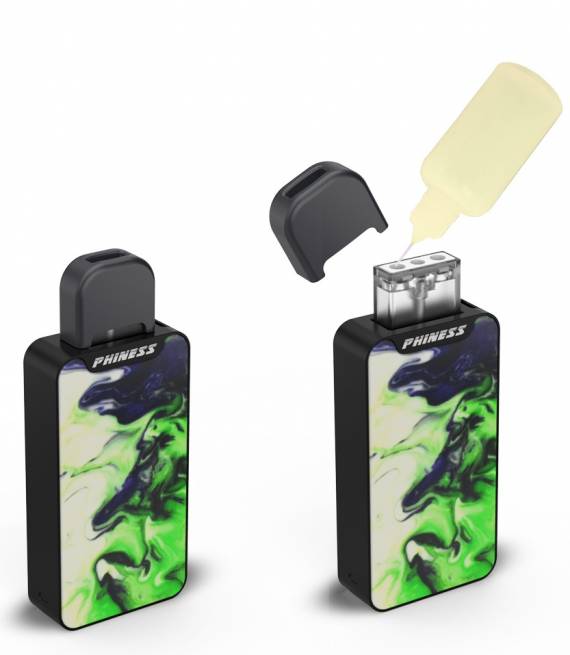 The evaporator resistance is average, with the heating element located in the horizontal plane. The possibility of changing it is not provided – it is thrown together with the cartridge. The entire structure is fixed, probably by a magnetic connector.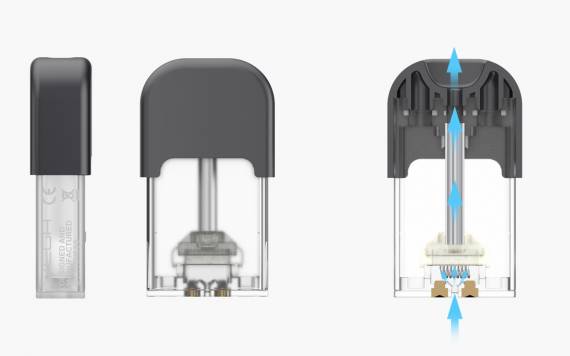 The main body is rich in a built-in battery of a very small capacity, since it will take less than an hour to charge. Connector for this purpose, the developers identified at the bottom.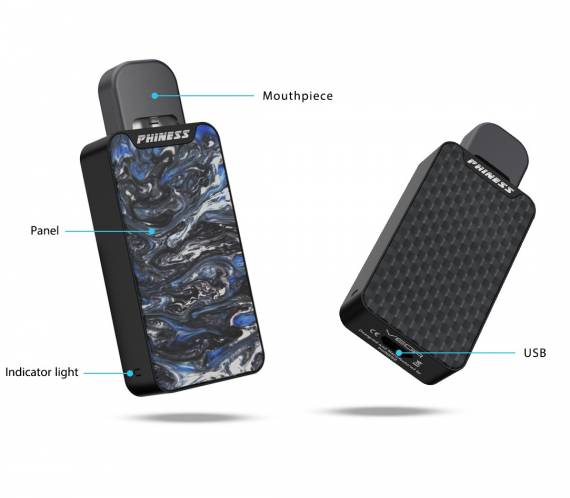 Fire buttons are not provided – activation by tightening. At one end there is a small dot of the LED indicator.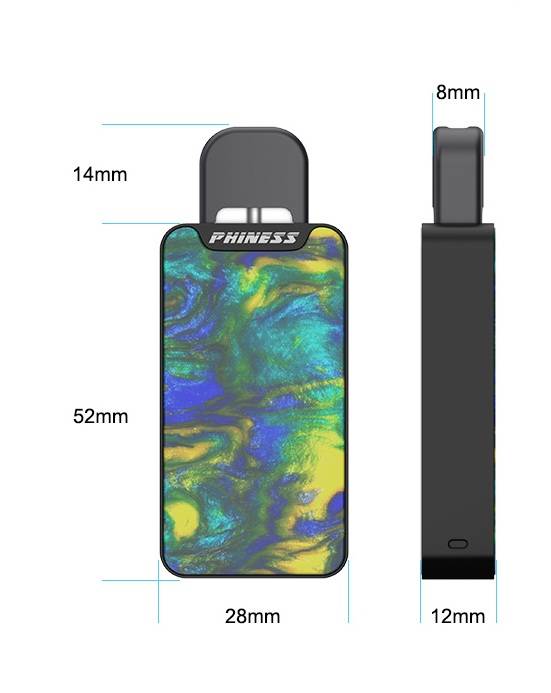 In the upper "right" corner there is a mount for the lanyard, which is likely to be present in the configuration.

The price is for sure unknown, because the presentation occurred relatively recently, and the device has not yet had time to lie on the shelves of the shelves.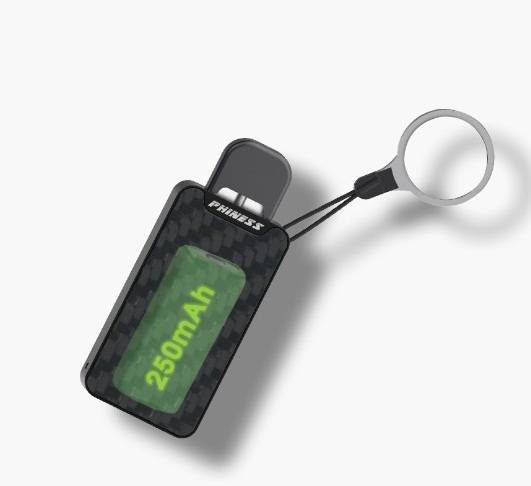 Official site www.phinesstech.com