Today my guest is a very interesting copy, released from the pen of a subsidiary of Vandy Vape. Probably, you should immediately say that this is the smallest substage that I had to keep in my already tensed tentacles. Let's get acquainted.
Phiness VEGA Pod System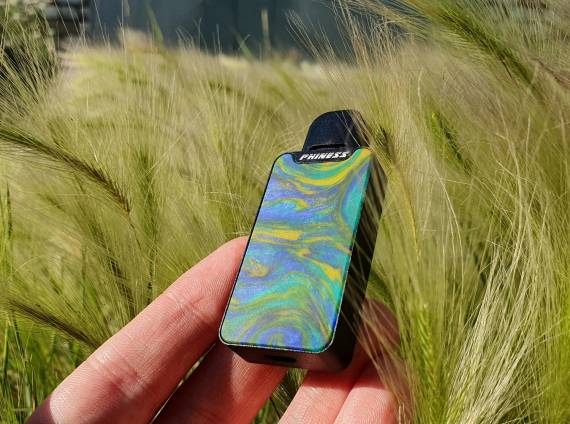 Dimensions: 66.5 x 28 x 11mm (52 ​​x 28 x 11mm mod only)
Weight: 28g
Case material: zinc alloy + resin
Power: built-in 272mAh
Cartridge capacity: 1ml
Evaporator resistance: 1.5Ω
Output power: 5-15W
Mode Work: POWER
Protection:from low / high resistance, from overheating, from short circuit, from recharge / overdischarge
Connector type: magnetic
Screen / diagonal: no
Micro-USB port / charging: yes, charging current 0.4A
Color: see photo below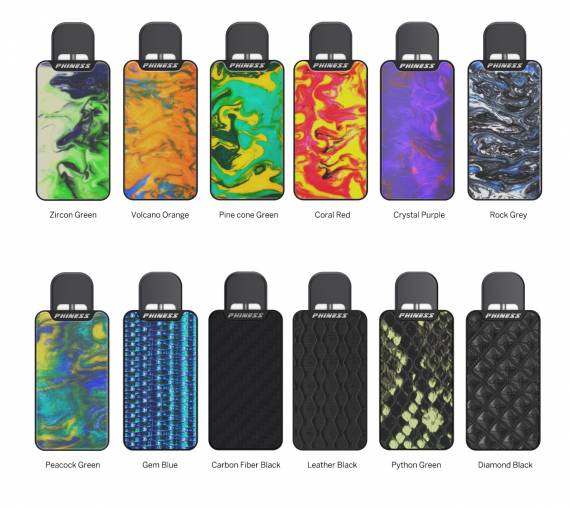 Components
– VEGA mod
– replaceable cartridge (preinstalled)
– chain
– USB cable
– user manual
– warranty card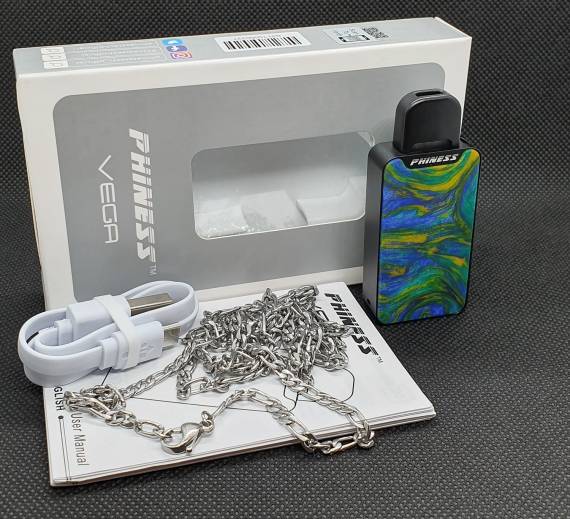 Naturally I will begin with the dimensions – our hero is very compact. If you compare it with familiar objects to us, then we can say that it is 0.75 as a matchbox, and a height of approximately with a standard battery size 18650. In the middle of the palm, you can hide as much as two pieces, and maybe three)))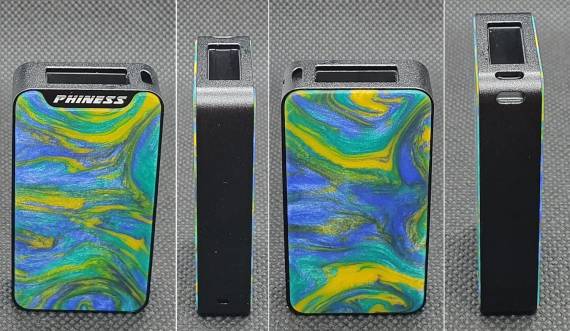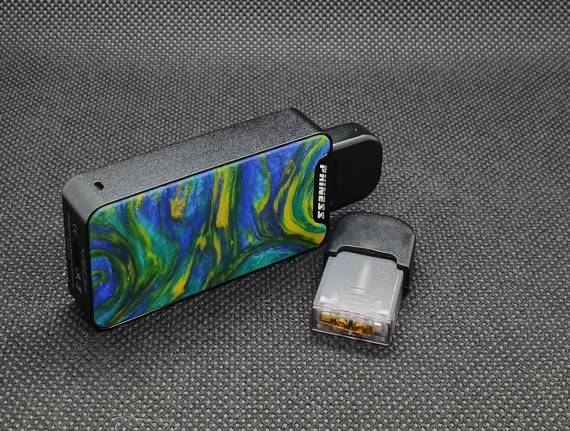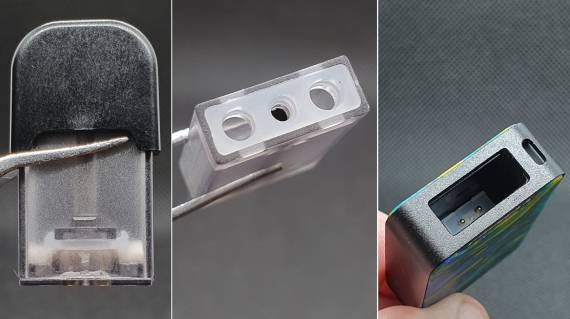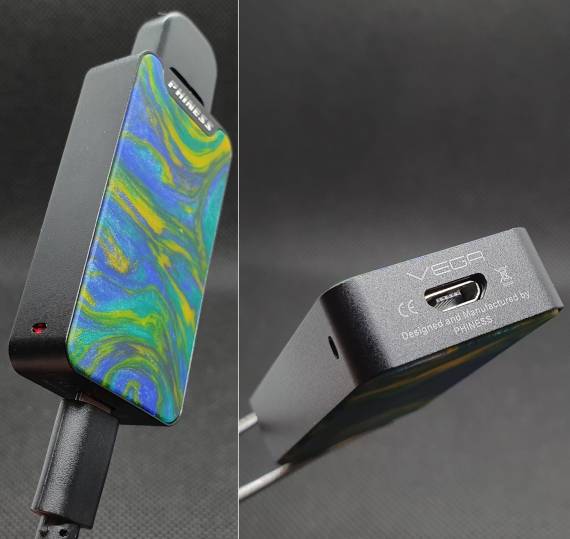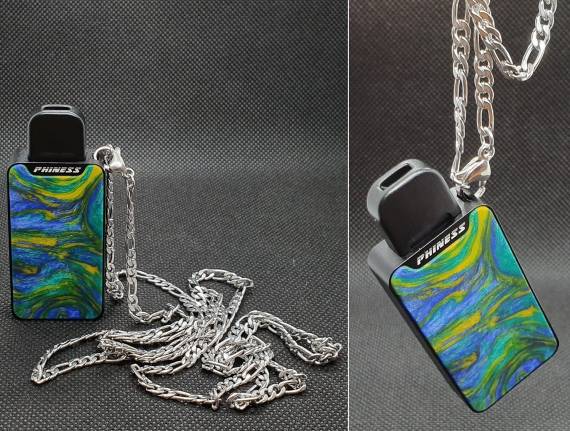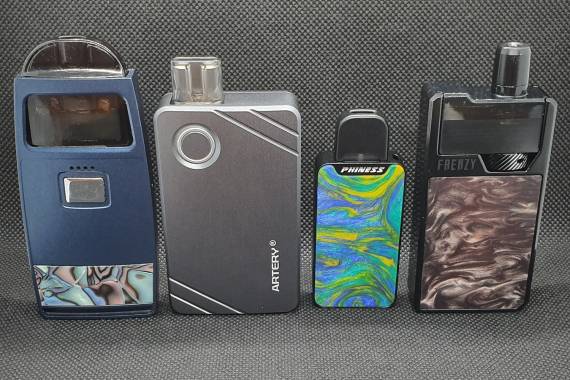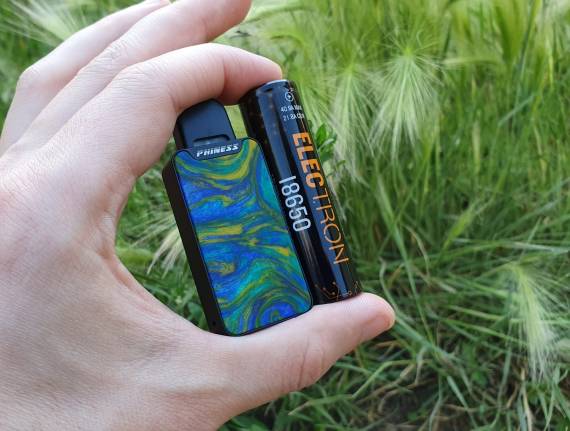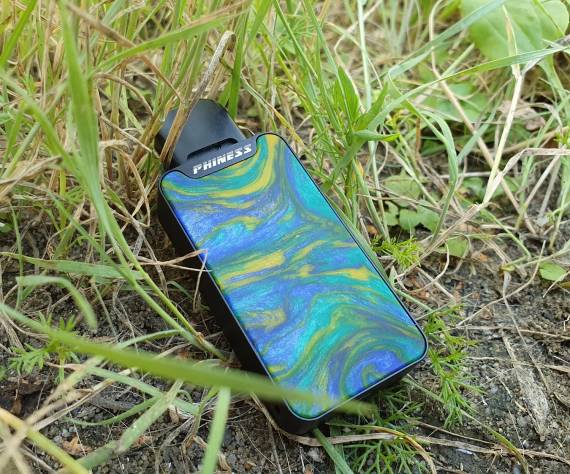 Why buy?
The quality of performance and materials
Design
Compact and light weight
Stealth!
Lanyard mount and chain included
Why it is worth refraining from buying
No spare cartridge in the box
Small cartridge volume
Small battery capacity
Expensive shifts
Official site: www.phinesstech.com