I have to pay attention to unexplored new items. Planned large-scale releases lurked, and with them, passion about this. Social networks of most companies are gradually flooded with greeting cards, instead of petting the news about the presentation of new devices. Therefore, today I want to shine again. Moreover, the segment is super compact.
And already that day in a row I introduce you to newcomers to the vape market. This time came the turn of QUIZZ, which came to visit with its first project launched into mass sale.
QUIZZ ROARK POD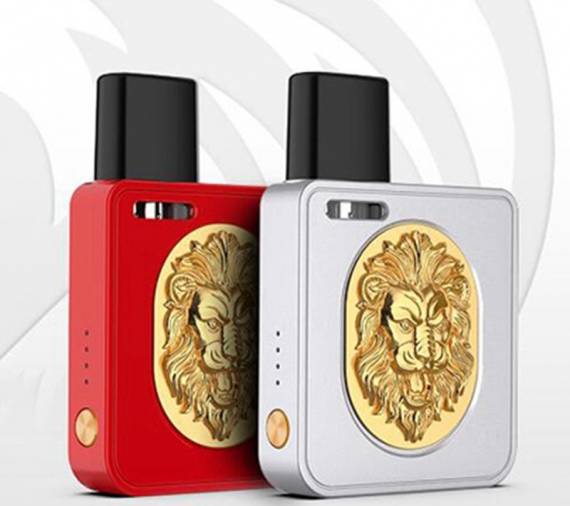 Dimensions: 50.6 x 46.7 x 15.5mm
Weight: 80g
Case Material: Zinc Alloy + Plastic
Power supply: built-in 700mAh
Cartridge capacity: 1.2ml
Evaporator resistance: unknown
Operating mode: POWER
Supported resistance: 0.8 – 3.0Ω
Protection: against low / high resistance, from overheating, from short circuit, from overcharge / overdischarge
Connector type: magnetic
Screen / diagonal : no
Micro-USB port / charging: yes, charging current unknown
Color: see photo below

Options
– ROARK mod
– replaceable cartridge (preinstalled)
– adapter for third-party cartridges
– USB cable
– user manual
– warranty card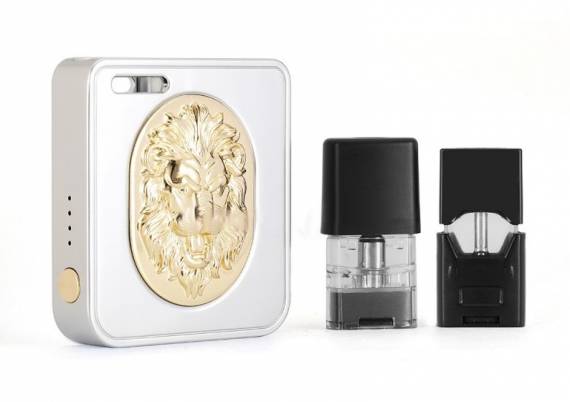 The device looks very contradictory. On the one hand, this is a neat "square" with rounded corners, on the other hand, moreover, in the literal sense of the word, this is a luxury device. The reason for this is the flashy embossed structure, which is also "gilded".


The replacement cartridge is fixed with magnets. Its capacity is small, and even under, by the way, is tiny. The resistance of the built-in evaporator is unknown, but it must definitely be greater than unity. Naturally there is no airflow adjustment. But there is an elegant slot to control the level of the charged liquid.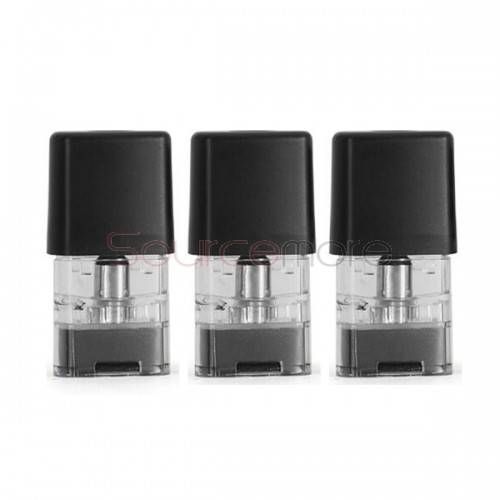 In addition, an adapter for third-party cartridges is included. The developers say that the new product will be able to digest instances from Jull and Pax.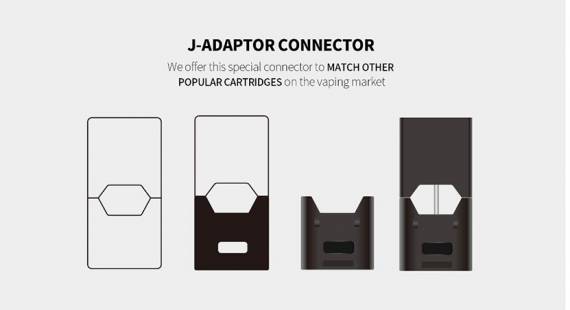 Directly, the mod is equipped with a not so small built-in battery. However, its charging current remained unknown. The causal connector settled at the bottom of the device.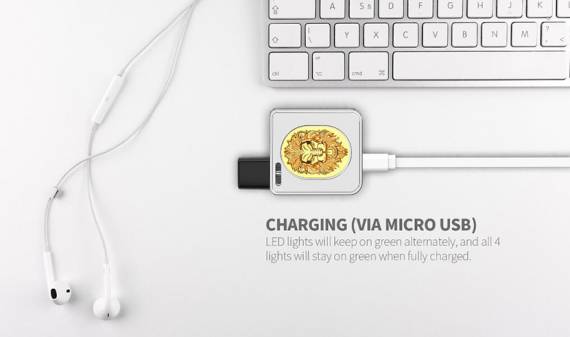 In addition, this baby is not as simple as it seems at first glance. At the front end there is a single button, which is probably responsible for changing the output voltage. Moreover, the developers have provided as many as four modes – 2.35 / 3.00 / 3.50 / 4.50V.


In addition to all the "charms" of the new product, the manufacturer also struck the bracket on the corner of the device for attaching the lanyard. However, the latter is forgotten in the box.