We introduced you to a newcomer to the vape industry – R vape. Then they presented their latest novelty, which fully justified its name – "hybrid". And now I decided to show you their more modest development.
R-vape R3 Kit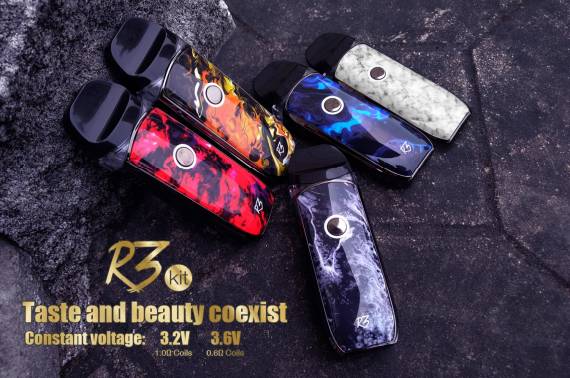 Dimensions: 93 x 30 x 17.6mm
Weight: unknown
Case material: zinc alloy + plastic
Power: built-in 1000mAh
Cartridge capacity: 2.0ml
Evaporator resistance: 0.6 / 1.0Ω
Output power: 9 – 21W
Voltage range: 3.2 – 3.6V Operation
mode: POWER
Protection:from low / high resistance, from overheating, from short circuit, from overcharging / overdischarge
Connector type: magnetic
Screen / diagonal: no
Micro-USB port / charging: yes, Type-C, charging current 1A
Color: see photo below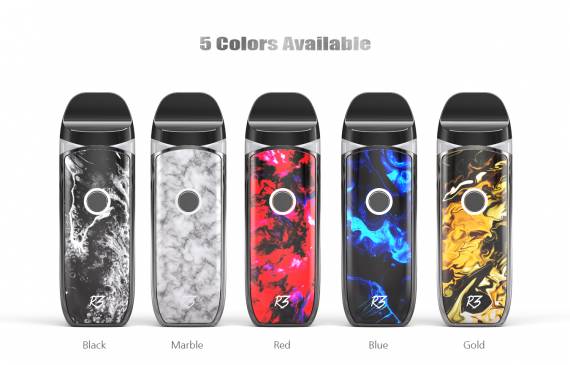 Options
– R3 mod
– replaceable cartridge (pre-installed)
– replaceable evaporators 2pcs 0.6 / 1.0Ω (one pre-installed)
– spare oring
– spare silicone plug
– USB Type-C cable
– user manual
– warranty card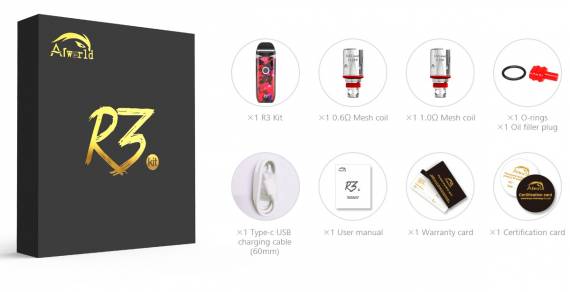 Our guest usually looks – the form factor of the polar stick, the dimensions are medium, but not small. As a decor, plastic insert panels are used. In general, the decoration is standardly normal – no better and no worse than competitors.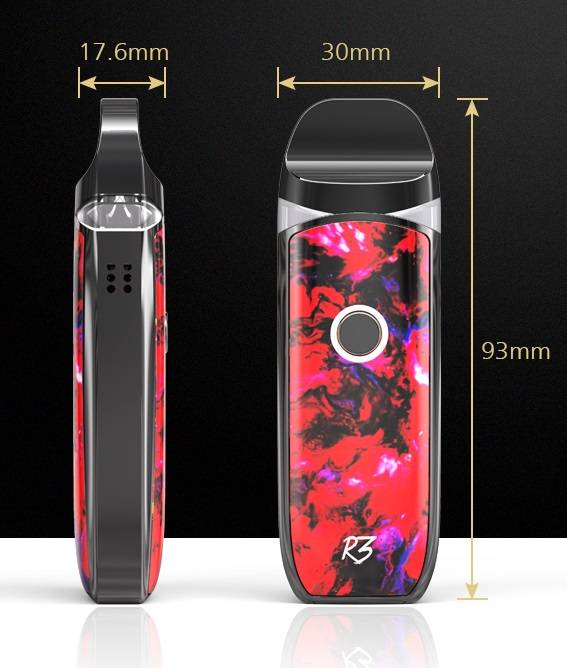 From the start, developers offer a line of five colors – the saddest thing is that you won't find classically calm ones there.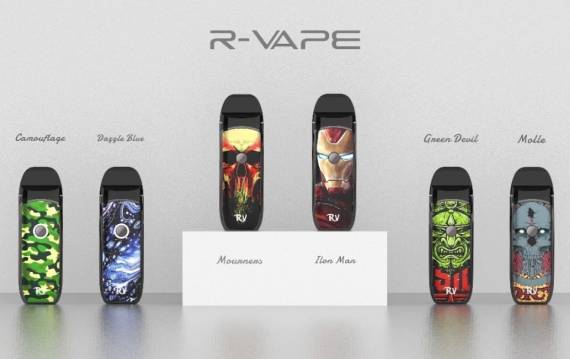 A removable cartridge of standard capacity, which today can safely be considered small. The tank is refilled from below, the causal hole is covered with a massive silicone plug.
There are two types of replaceable evaporators, one of which is made on a grid. Both in resistance and in their appearance they are very reminiscent of the specimens used by Artery. It is possible and you can count on their serviced base.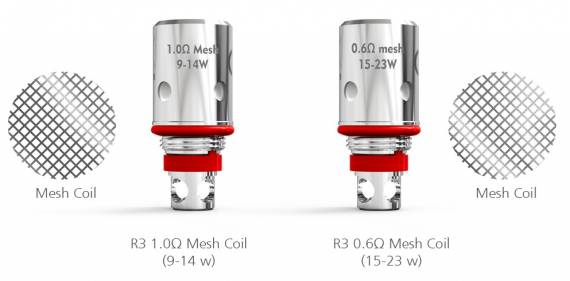 The airflow adjustment also resembles the PAL, a rotary ring at the base of the interchangeable coil.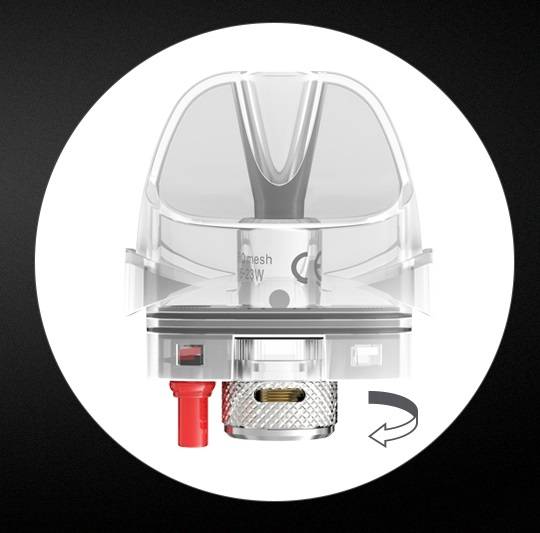 The mod itself is not equipped with the largest fire button. It is surrounded by an LED indicator. The latter, in addition to its direct duties – providing information on the remaining charge, signals one of two modes of output voltage. The developers report that the user himself can change them, but it seems to me that he will expose the necessary one depending on the resistance of the installed coil.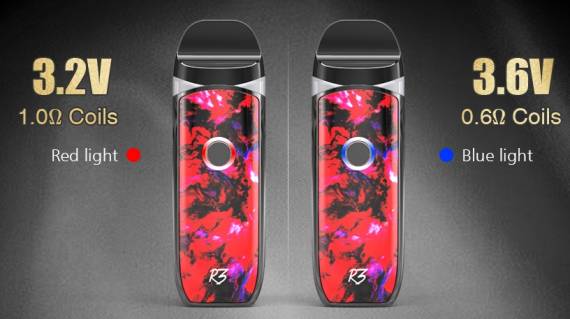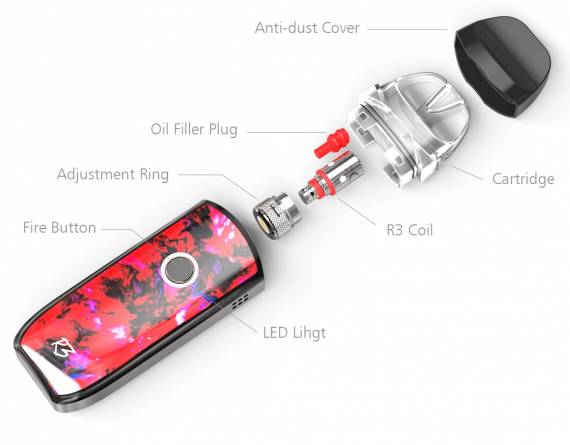 The built-in battery is decent, as it seems to me, for such capacity dimensions. Moreover, she was destined to charge not so long – about an hour. The causal connector, by the way Type-C, was hidden on the opposite front side.
The price is unknown, as I have not seen a subject on the shelves of famous online shops.