I decided to start today with a company that, of course, is familiar to you, but for a very long time did not appear in our news feed. Apparently their hour struck, since not so long ago they presented a new product. Like most manufacturers, they succumbed to the general trend of hearth fashion. Therefore, their latest innovation is to relate to this particular segment. Tenno Pod Kit
Samurai Modz Tenno POD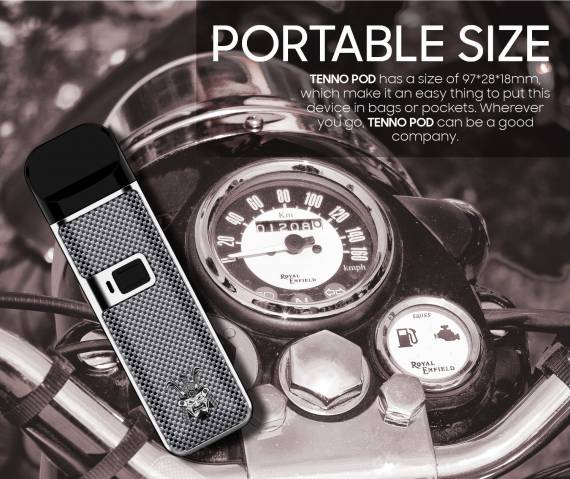 Dimensions: 97 x 28 x 18mm
Weight: 63g Case
material: plastic + metal
Power: built-in 1100mAh
Cartridge capacity: 3.0ml
Evaporator resistance: 0.6 / 0.7 / 1.0Ω
Output power: 10 – 15W
Operating mode: POWER
Protection:from low / high resistance, from overheating, from short circuit, from overcharging / overdischarge
Connector type: magnetic
Screen / diagonal: no
Micro-USB port / charging: yes, charging current is unknown
Color: see photo below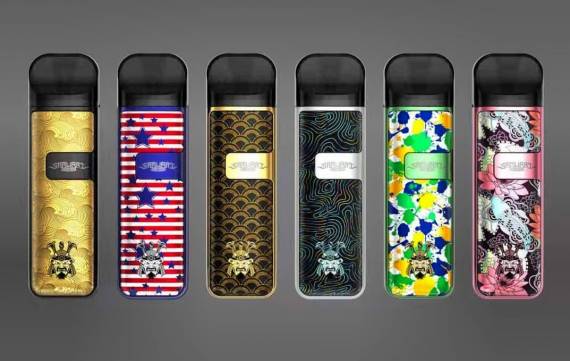 Options
– Tenno mod
– replaceable cartridge (pre-installed)
– replaceable evaporators 2pcs 0.7 / 1.0Ω (one pre-installed)
– USB cable
– user manual
– warranty card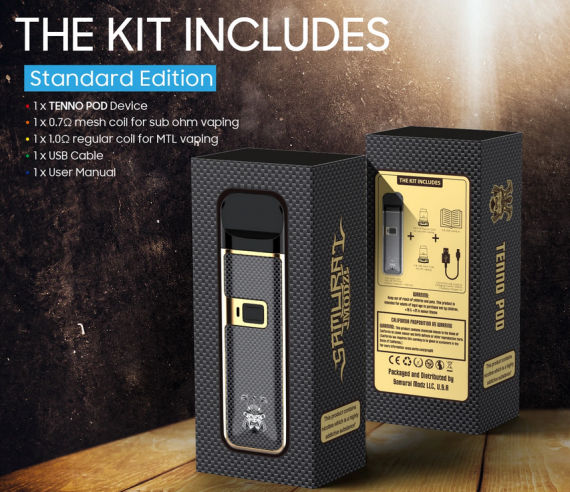 It looks under the most ordinary way. In shape it is a flattened vape stick, with not the smallest dimensions. It is decorated quite nicely – you can immediately see that the developers have shined this moment for some time. Moreover, this decor does not look vulgar, and even thematic prints are not the same as those of competitors. In a word "original")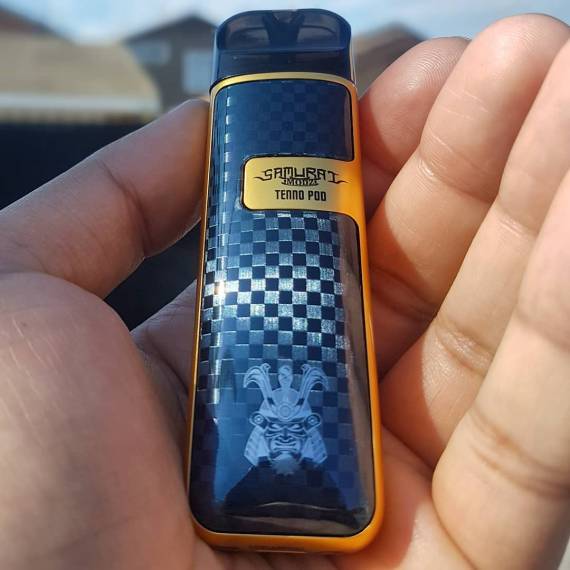 From the start, the developers offered a pretty good assortment. Moreover, this is far from all that they have in the bins – for example, there are also such versions.

Replaceable cartridge of good capacity, it refills on the side. The evaporators are interchangeable, in total there are three types that can be used, although there will be only two in the box. Airflow adjustment is provided – great news.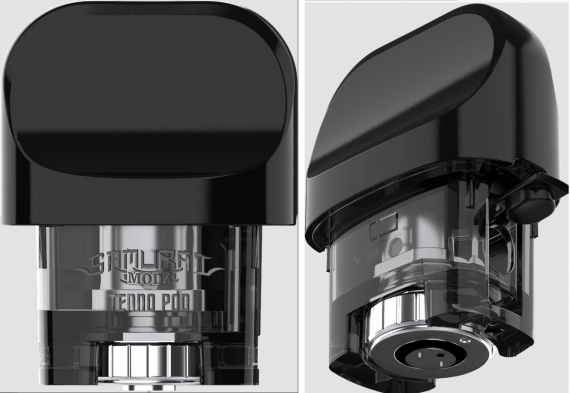 The mod itself is equipped with a built-in battery of quite good capacity. However, the full charge of such a capacious battery is not reported. The causal connector was identified at the bottom, unfortunately, it is not Type-C.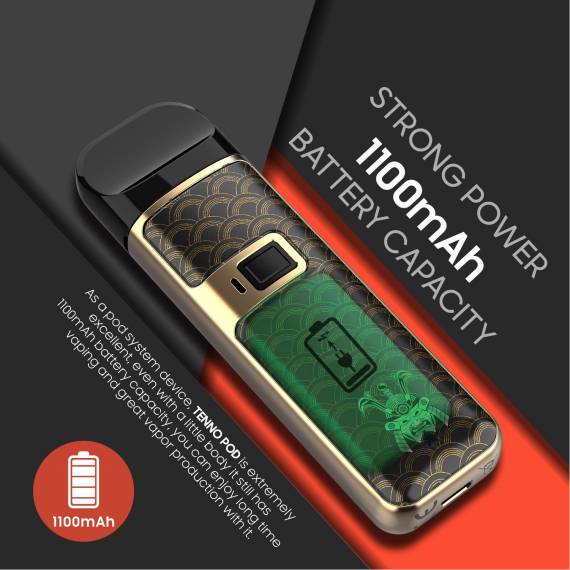 A small fire button is responsible for activating the hearth; it is framed quite aesthetically. Next to her settled a small dot of the LED indicator. It will provide information regarding the remaining battery charge of the internal battery.

In terms of functionality, everything is simple or even sparingly – as I understand it, the developers did not even begin to implement elementary adjustment of the output voltage.