MICARE is a specially designed device for high viscosity oil, it has built-in 700mAh battery to provide long vaping time, adjustable voltage to offer different vaping effects. Vibration function and LED design shows the using status. It is also designed with 10 second-preheat function, which can perfectly liquefy the oil and offer excellent taste.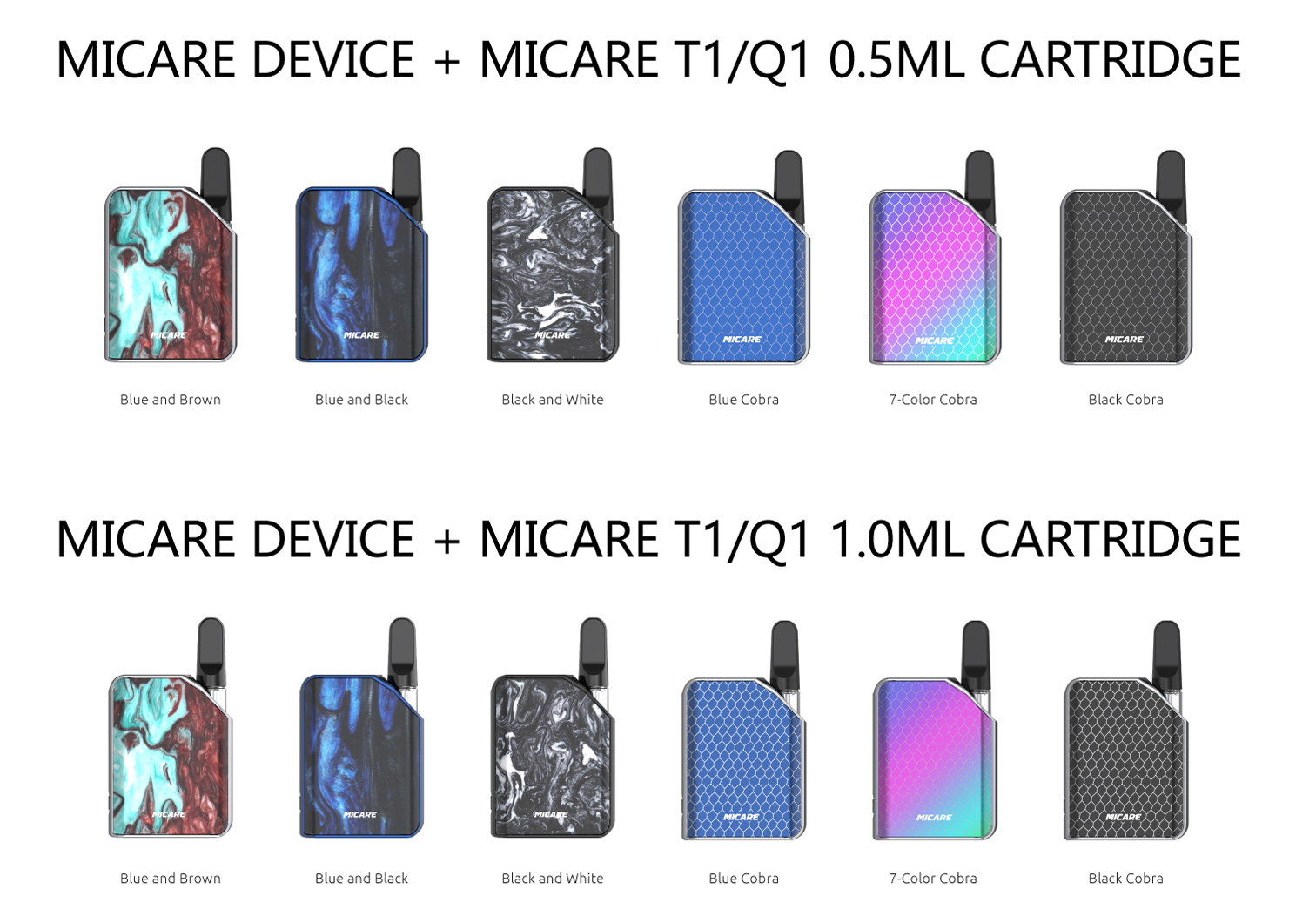 THE DEVICE INCLUDES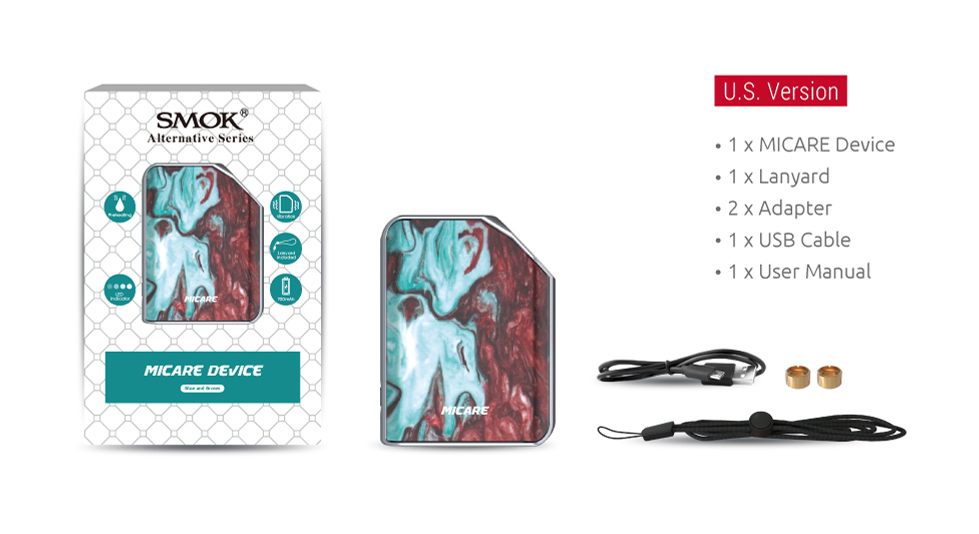 FANCY DESIGN
MICARE is a compact and exquisite device, it shaped like an old-school lighter but with a fancy appearance,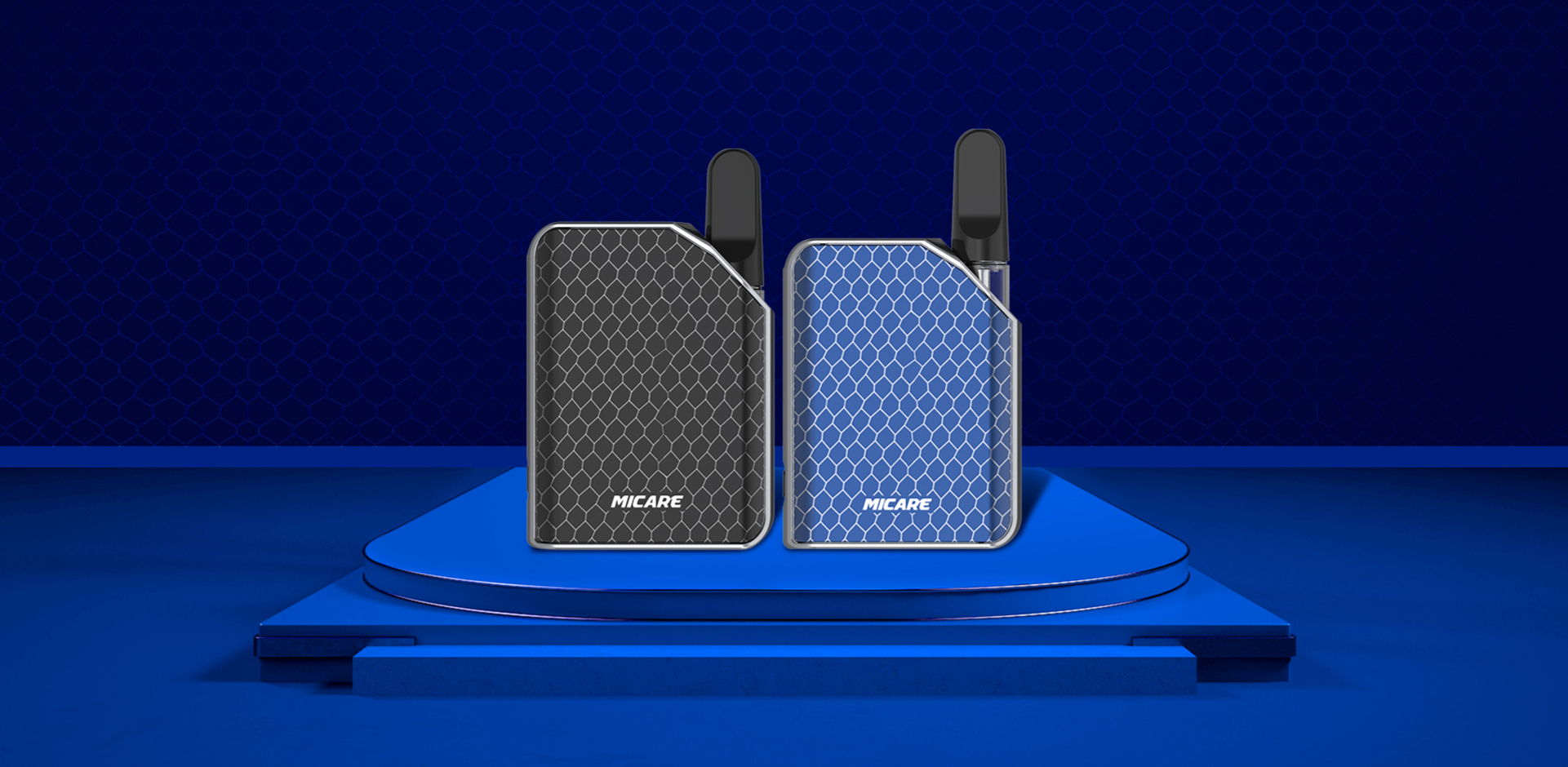 SPECIFICATIONS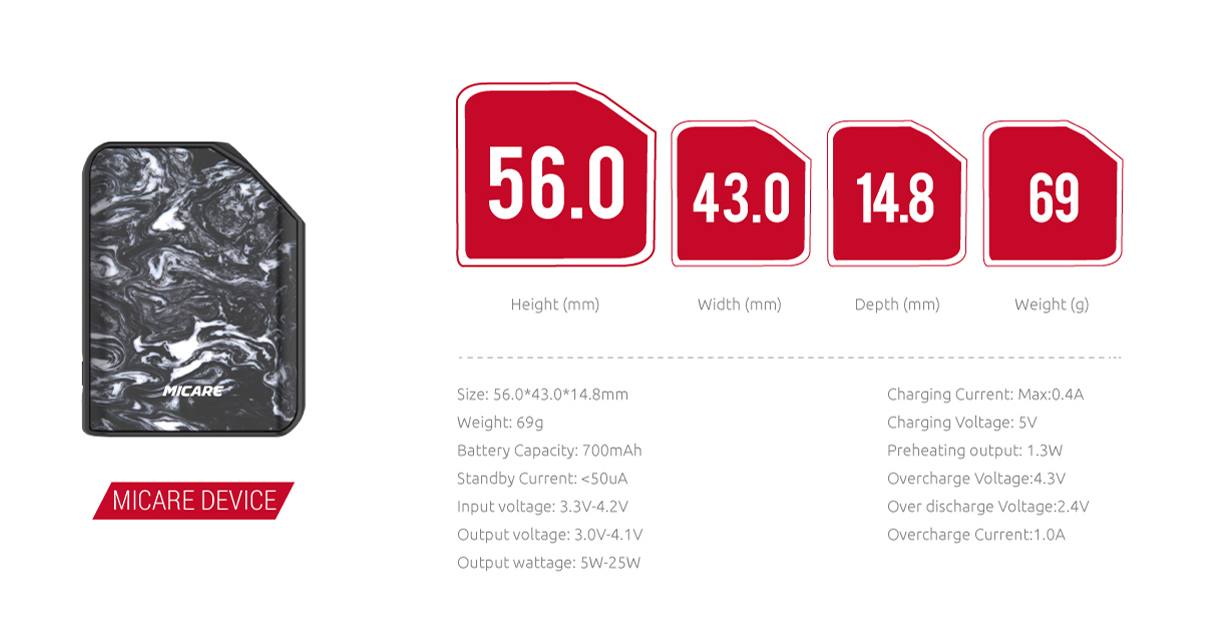 COMPONENTS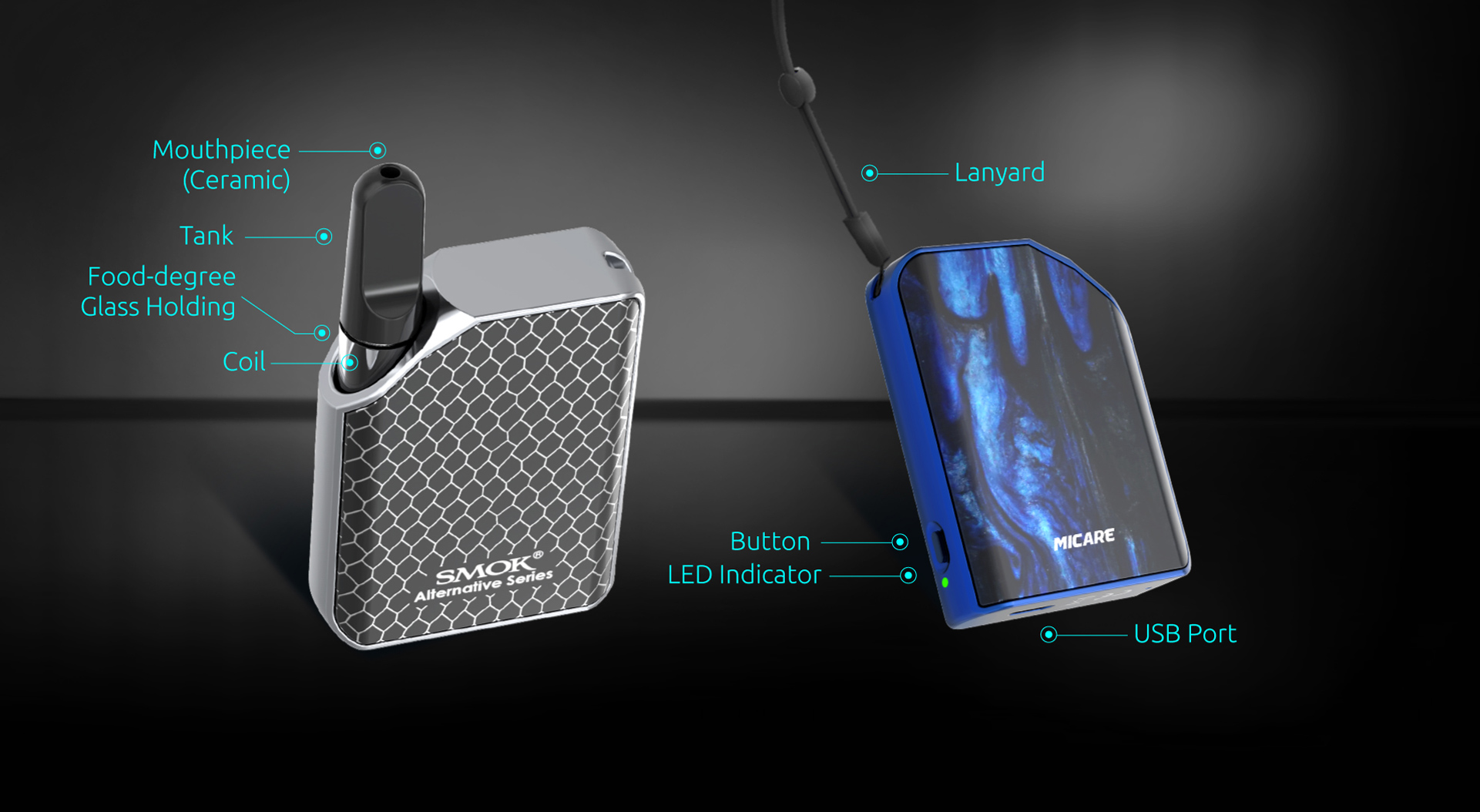 FOUR CARTRIDGES AVAILABLE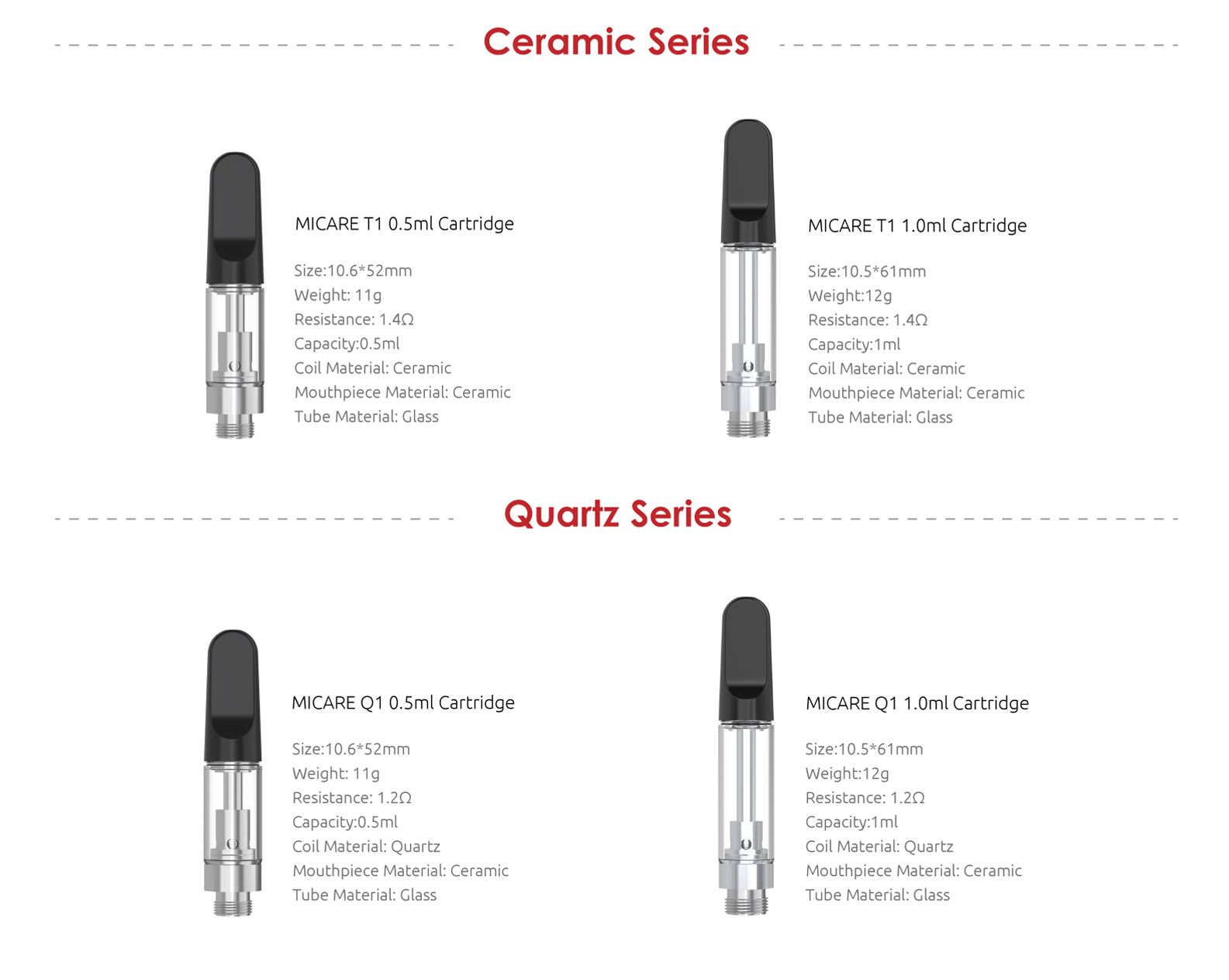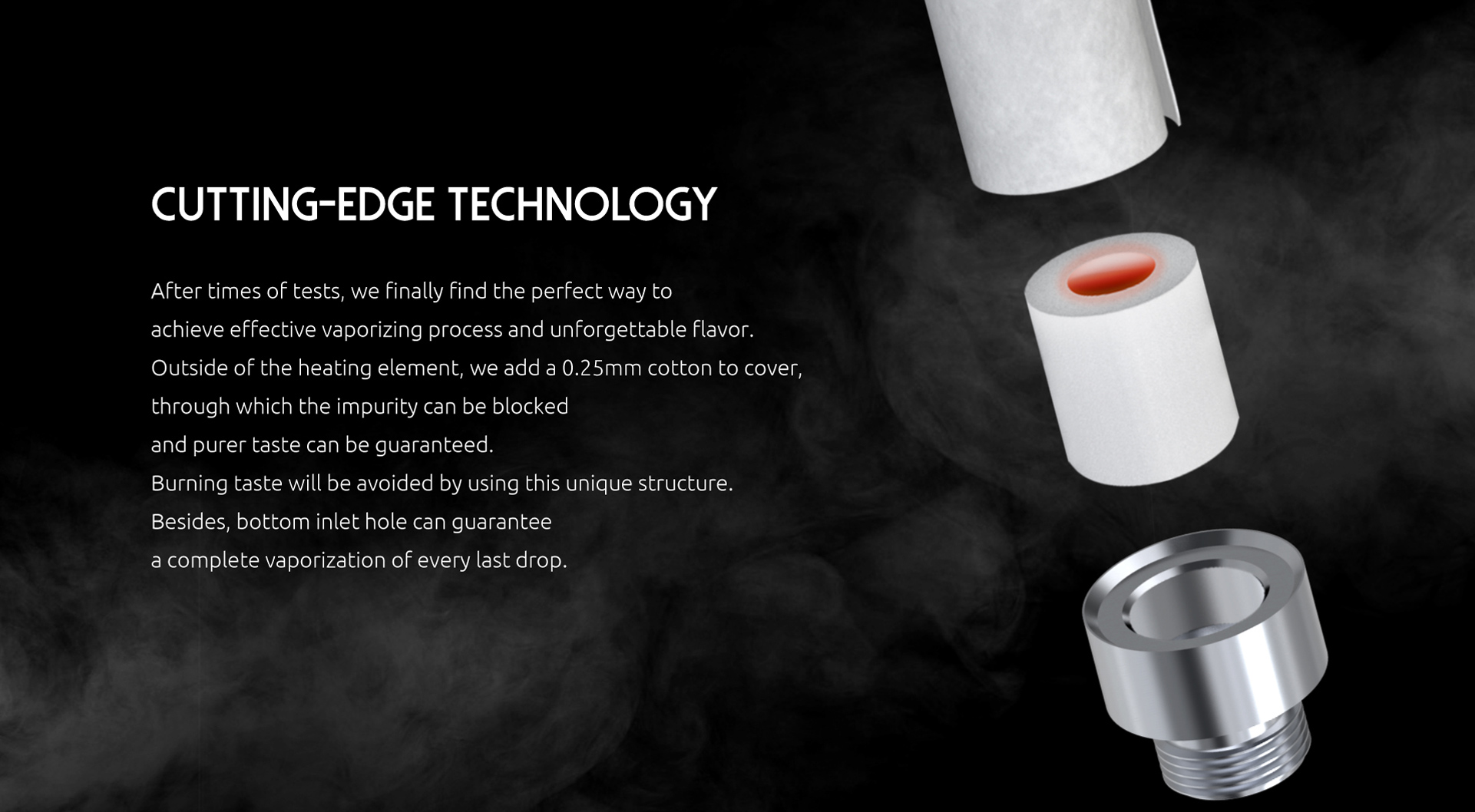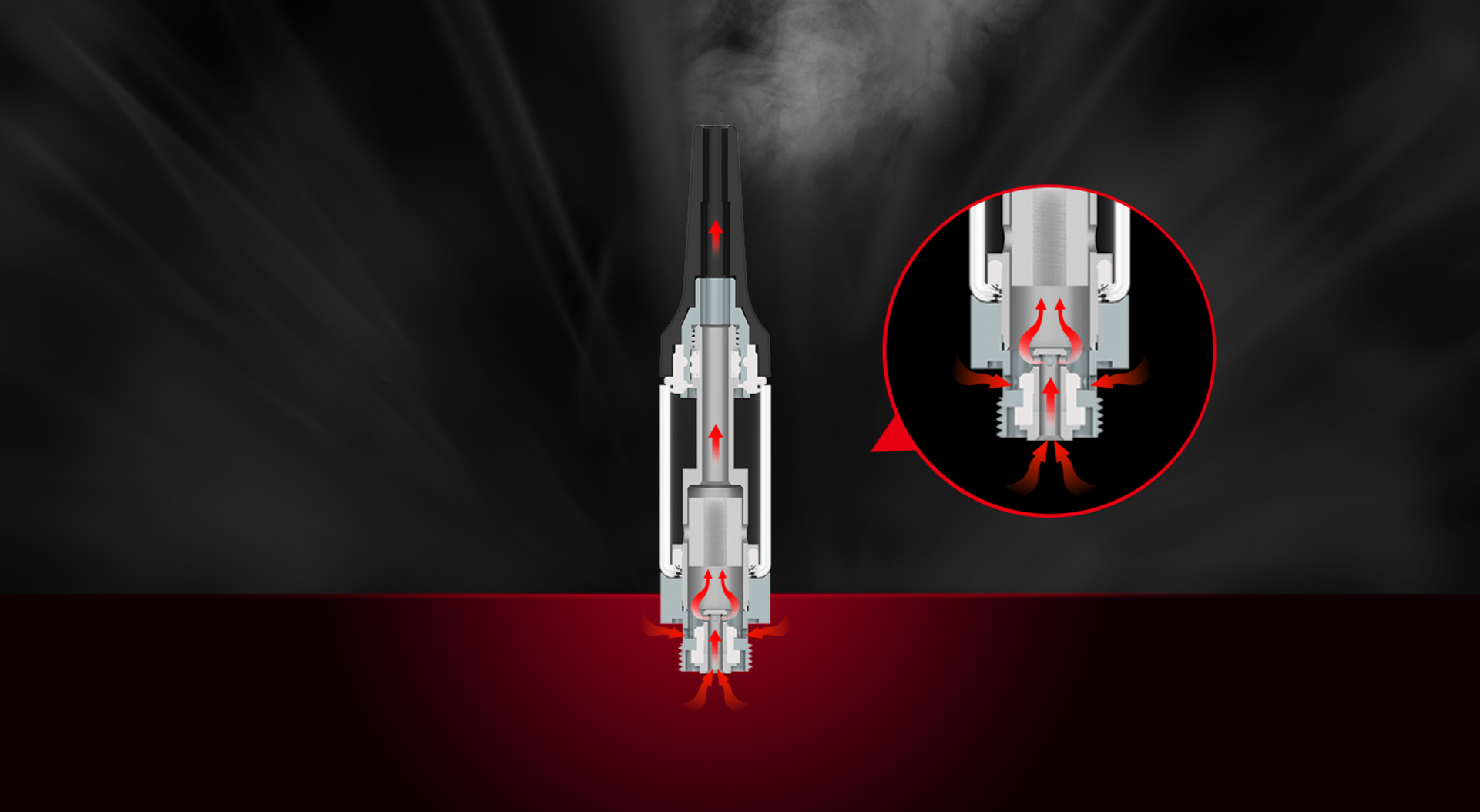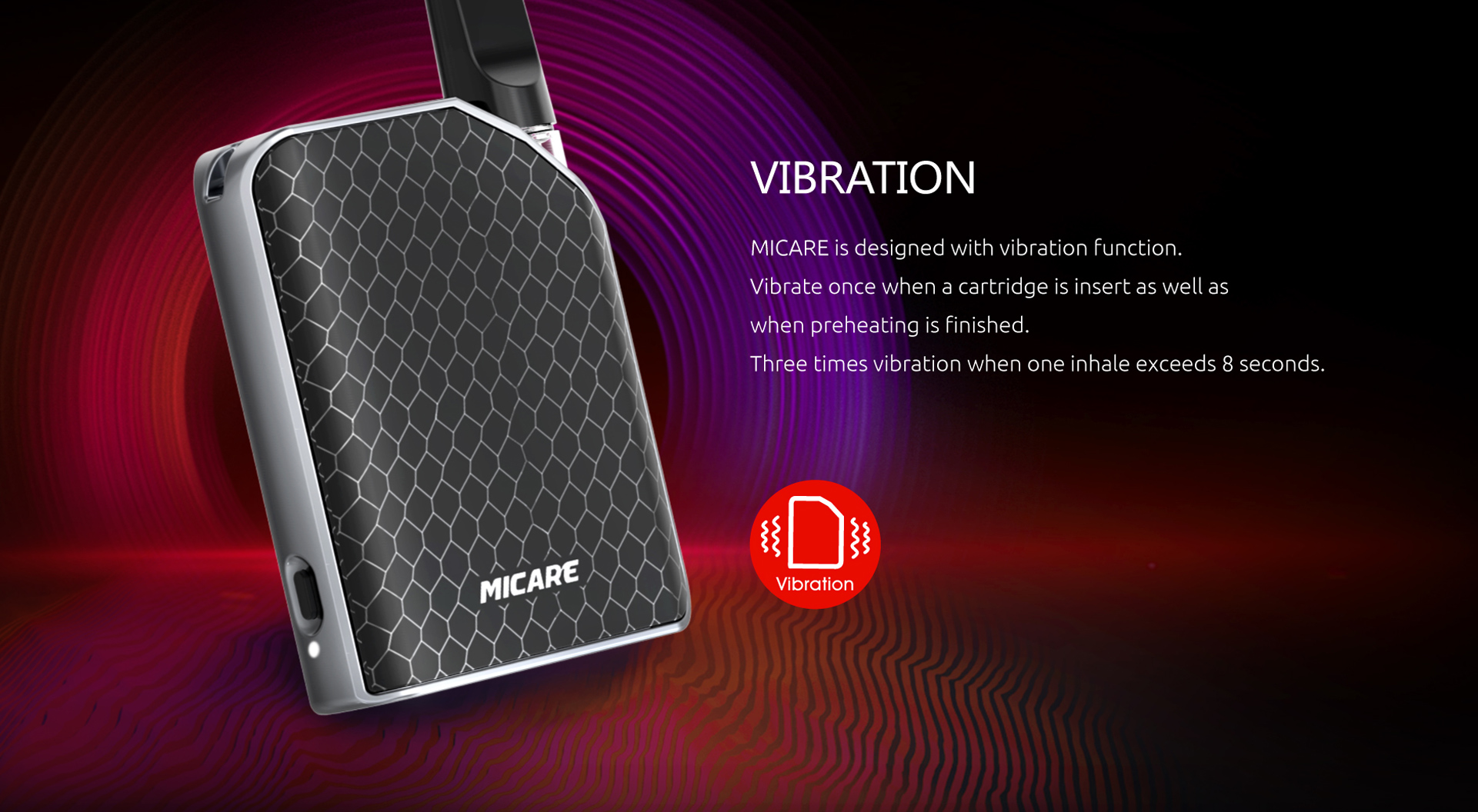 ADJUSTABLE VOLTAGE
Press button for one time to change voltage, and the LED would show different colors to indicate current voltage level.
Blue light for output of 3.4V, green for 3.6V, orange for 3.8V and red for 4.0V.