The great without exaggeration SMOK tech is now celebrating its tenth anniversary. By the way, We confess, we thought he was a little older. On this occasion, the developers prepared an interesting gift for all connoisseurs and fans of the brand.
SMOK Pozz X POD
Dimensions: 97.3x 33.6 x 22mm
Weight: 97g Case
material: metal + plastic
Power: built-in 1400mAh
Cartridge capacity: 4.5ml
Evaporator resistance: 0.4 / 0.6Ω
Output power: 5 – 40W
Voltage range: 1.0 – 4.0V
Mode work: POWER
Supported resistance: 0.3 – 2.5Ω
Protection:from low / high resistance, from overheating, from short circuit, from overcharge / overdischarge
Connector type: magnetic
Screen / diagonal: yes, color, 0.96 '
Micro-USB port / charge: yes, charging current 2A
Color: see photo below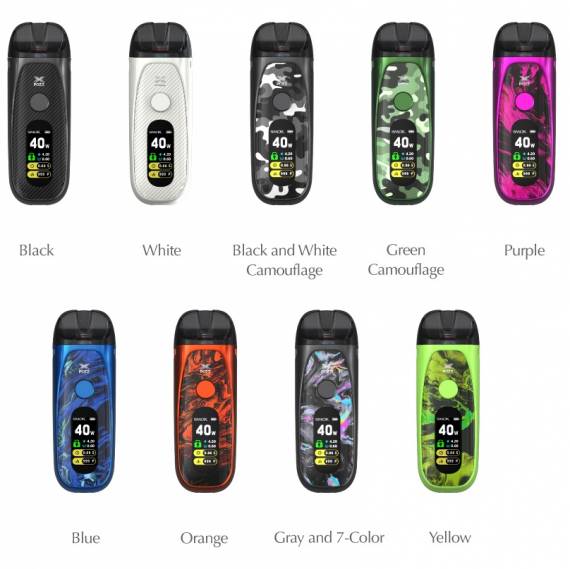 Options
– Pozz X mod
– replaceable cartridge (pre-installed)
– replaceable evaporators 2pcs 0.4 / 0.6Ω (one pre-installed)
– USB cable
– user manual
– warranty card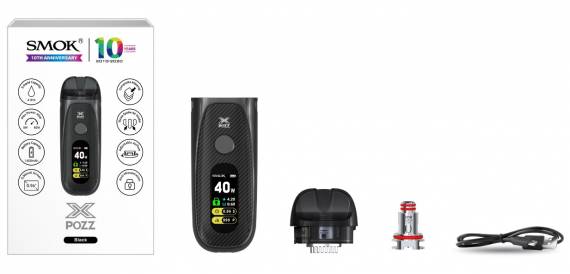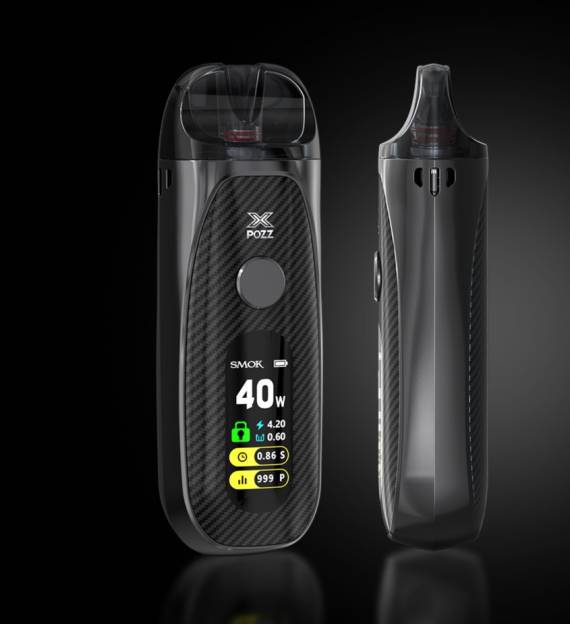 The developers did not save on a gift and offered fans nine versions at once. From quietly classic to colorful versions.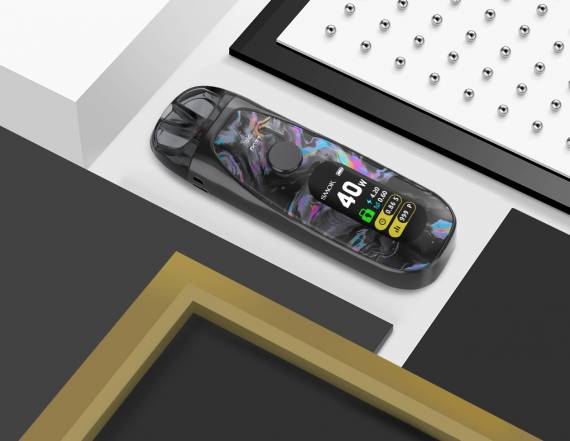 A removable cartridge of a very decent capacity, it will refuel on the side. Still have to take it out of the sub-mod for this purpose.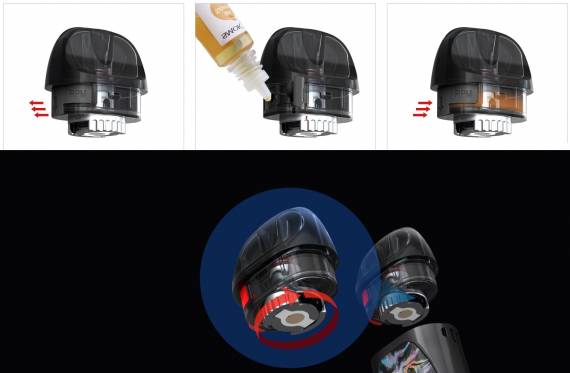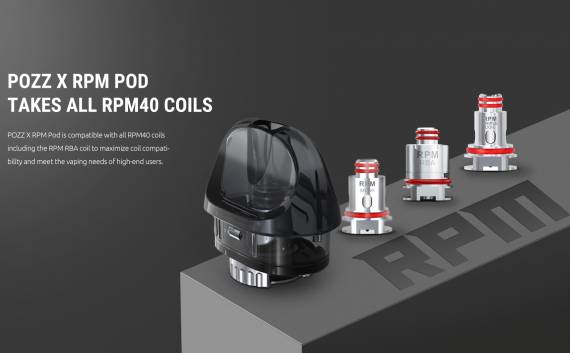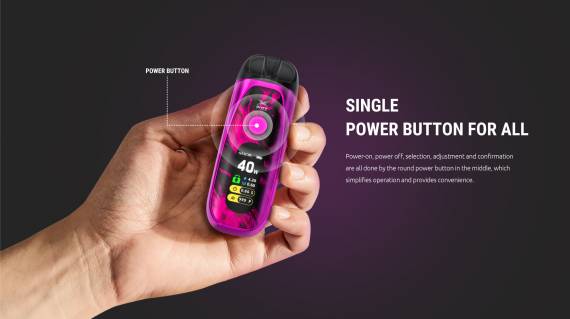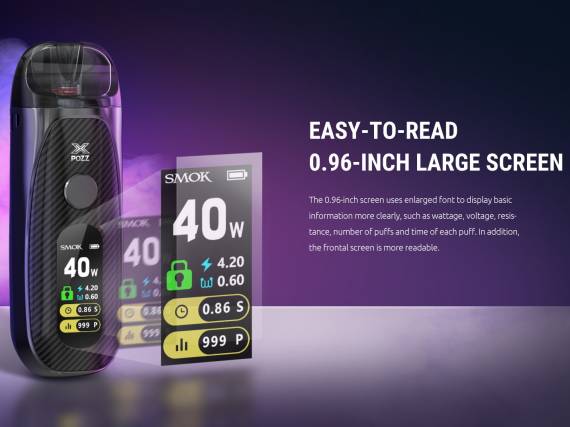 Our hero eats from the built-in battery of quite good capacity. Moreover, it was also endowed with quick charging, so the full cycle will last a little less than an hour. The connector for recharging, by the way, the old model, the developers have identified to the bottom.