Syiko Tech. Until the last exhibition in the sky, these guys could not be heard, whereas at the vpbiennale they brought two new items at once. Both of them are adherents of the AIO segment, but their functionality is slightly extended. Is this really what I propose to find out together, at the same time having become acquainted.
Syiko Alita Pod Starter Kit

Dimensions: 88 x 41 x 18mm
Weight: unknown
Case material: plastic + metal
Power supply: built-in 650 mAh
Cartridge capacity: 2 ml
Evaporator resistance: 1.5Ω
Output power: 11W
Operating mode: POWER (Soft / Hard / Normal)
Protection :from low / high resistance, from overheating, from short circuit, from overcharging / overdischarge
Connector type: magnetic
Screen / diagonal: yes, color HD, 0.96 "
Micro-USB port / charge: yes, full charge cycle about 90 minutes
Color: see photo below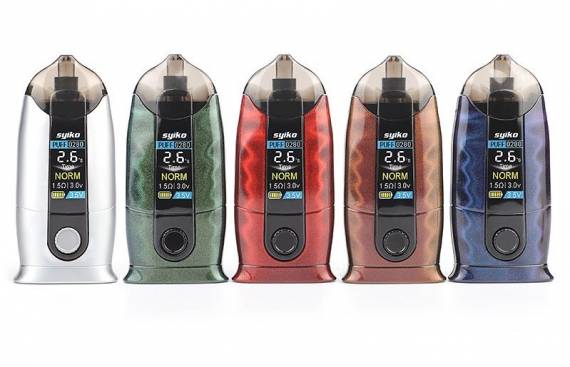 Package

contents – Alita Pod mod 
– 2pcs replaceable cartridge (one preinstalled) 
– USB cable 
– user manual 
– warranty card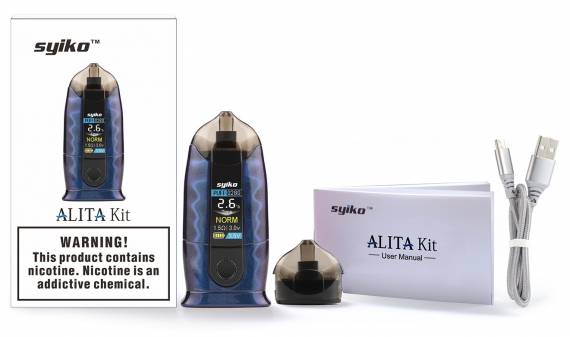 Our hero looks quite original, even a little weird. All because of the unusual form factor. You, of course, forgive me, but he reminds me of a schematic representation of the contraceptive on the manual to it. If you abstract, it is quite compact (maybe even stealth), designed a little pretentious device.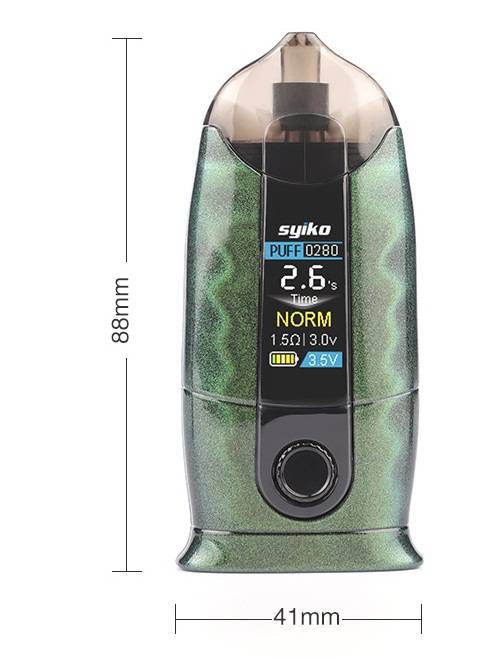 Developers offer from the start immediately the path of design options. And they all look very specific, classic colors and not at all.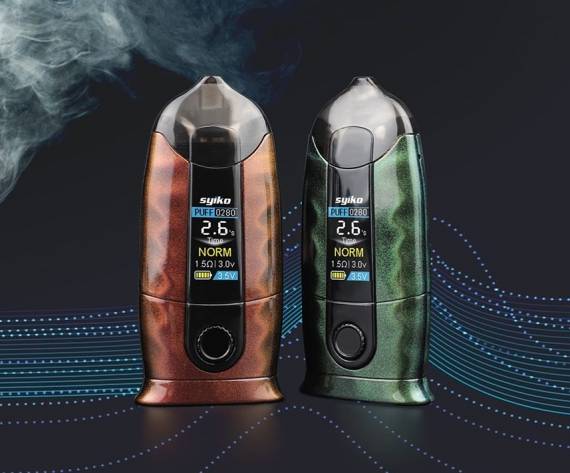 The replaceable cartridge of average capacity, is fixed by the magnetic connector. It will refuel from below, and the causative hole is not duplicated.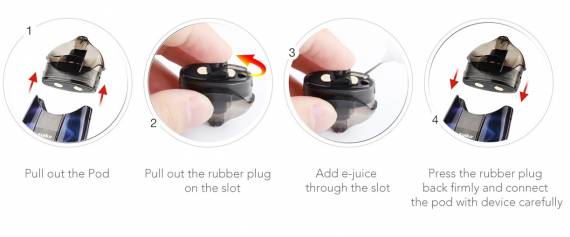 The built-in evaporator, with its resistance, hints at us using liquid with saline nicotine together with it.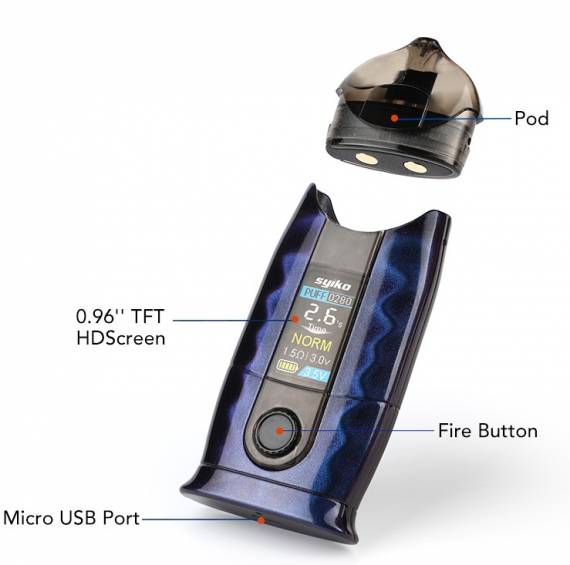 The main body hid a small built-in battery in its womb. Plus, it will take a long time to charge it – more than 1.5 hours. The causal connector is identified at the bottom of the device.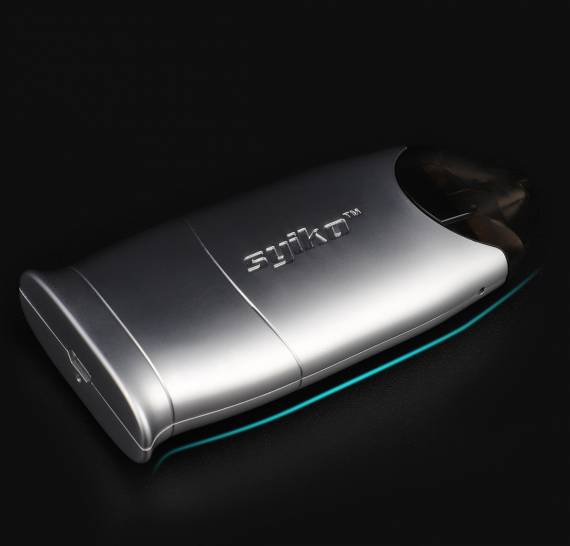 The central place is given to the high-resolution color display, which quite articulately provides all the necessary information. At the very bottom of the button is a fire, which is also the only control in combination.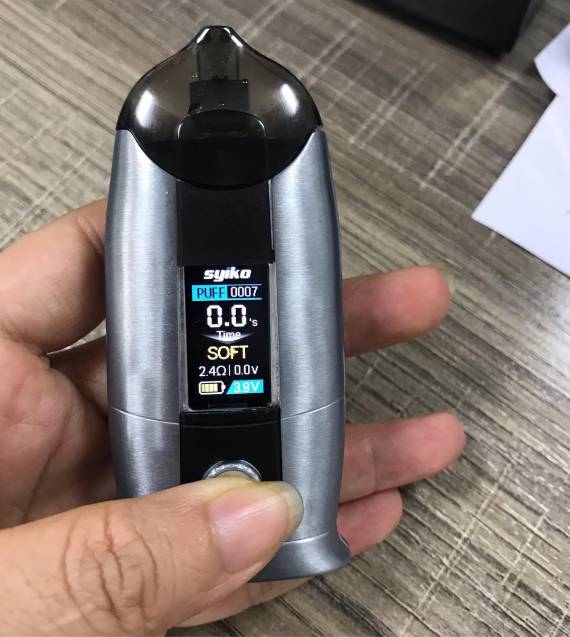 The functionality is not the widest – the function is available in the range of three degrees.