We'll spend the next day in the company of pods. The first to meet us is a new product from Talent Vape. These guys are not new, but our portal ignored them. Perhaps this is well deserved, since it is extremely difficult to find information about their new products – the official site is in complete disrepair. Thanks to online shopping, at least they can shed light on this issue.
Talent Vape ECO Pod System Kit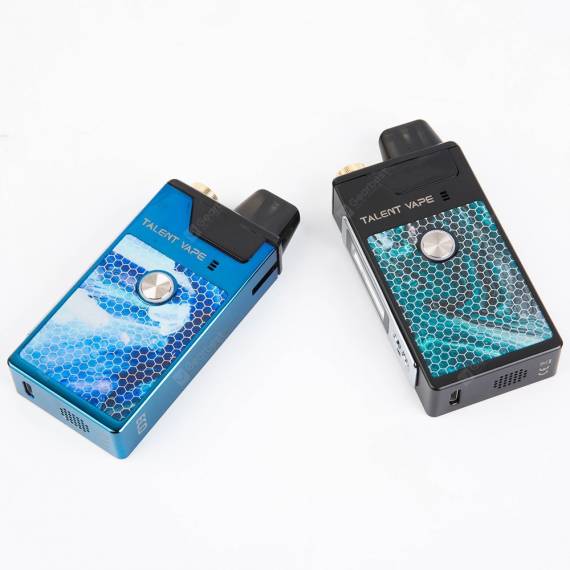 Dimensions: 90 x 41 x 16.8mm
Weight: unknown
Case material: zinc alloy + plastic
Power: built-in 1100mAh
Cartridge capacity: 4.5ml
Evaporator resistance: 0.6 / 1.2Ω
Output power: 5 – 40W
Operating mode: POWER
Supported resistance: 0.35 – 3.0Ω
Protection: against low / high resistance, against overheating, against short circuit, against overcharging / overdischarge
Connector type: magnetic
Screen / diagonal: no
Micro-USB port / charging: yes, Type-C, charging current unknown
Color: see photo below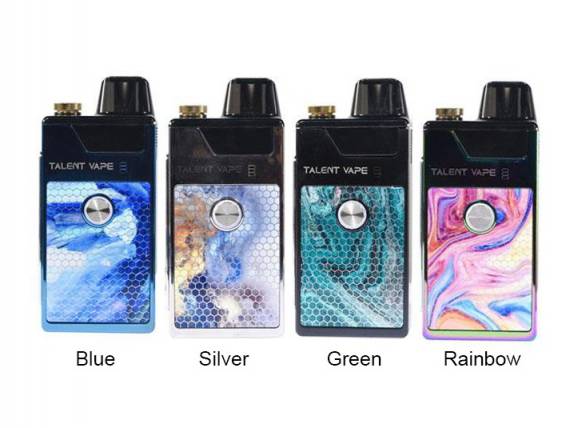 Options
– ECO mod
– replaceable cartridge (pre-installed)
– replaceable evaporators 2pcs 0.6 / 1.2Ω (one pre-installed)
– USB Type-C cable
– user manual
– warranty card
The exterior of the novelty is recognizable, since the developers used the most popular form factor. Plastic panels made in the style of "honey comb" were used as decor. Dimensions can not be called large, but obviously you can't write down a novelty in stealth devices either.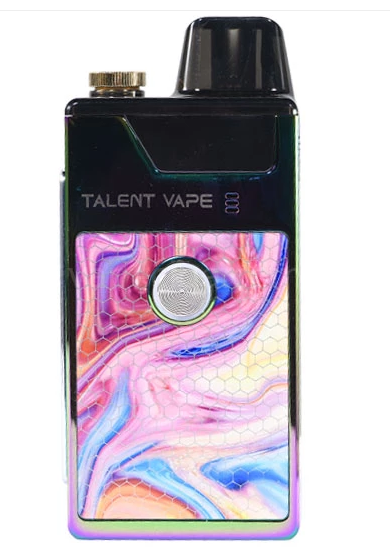 From the start, the manufacturer offers four design options, moreover, not only the panels differ, but also the color of the main body.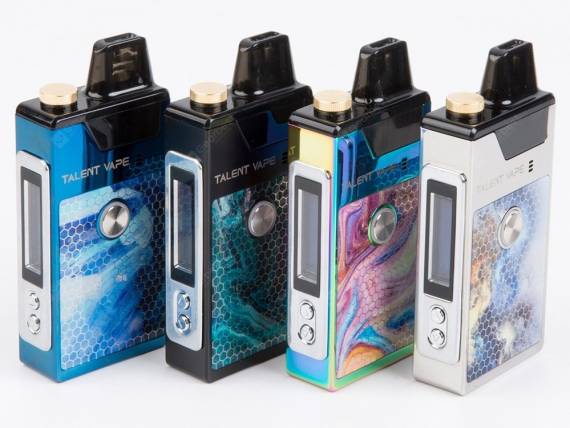 Removable cartridge of very impressive capacity. It will be refilled from above – a metal cover covers a large filling hole. The tank is fixed with magnets.
There are two types of replacement evaporators. As I understand it, airflow adjustment is present – a slider on one of the ends of the cartridge.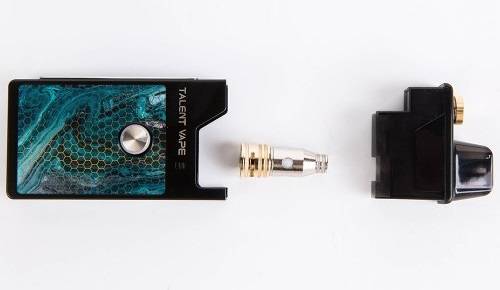 The main body is equipped with a full-fledged control panel – a monochrome display and a pair of control keys. The fire button is located on a larger panel; it is probably surrounded by an LED indicator.

The built-in battery is not of the largest capacity, while the charging current remains unknown. The causal connector is located at the bottom of the device.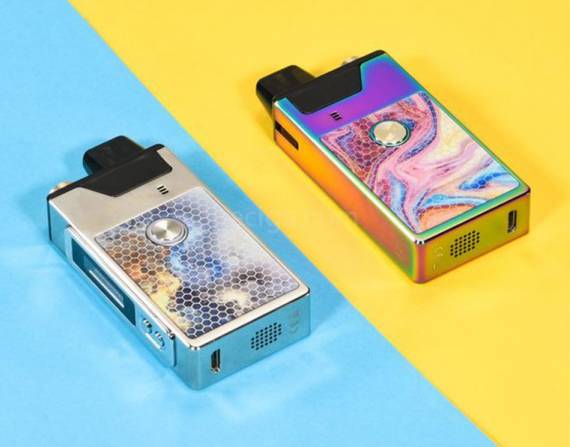 The functionality on board is the simplest – only the varivatt.