We will spend today exclusively at the company. The first to enter the watch is a set from Teslacigs. This is one of the many new products released by the manufacturer in the near future. Probably, these designers decided to take a break from serious devices interspersing them with a whole heap of starting devices.
Teslacigs Miniwo POD kit
Dimensions: 86.5 x 38 x 14.2mm
Weight: 44.8g Case
material: metal + plastic
Power: built-in 400mAh
Cartridge capacity: 2.0ml
Evaporator resistance: 1.4Ω
Output power: 9 – 12.6W
Voltage range: 3.5V
Operating mode : POWER
Protection:from low / high resistance, from overheating, from short circuit, from overcharge / overdischarge
Connector type: magnetic
Screen / diagonal: no
Micro-USB port / charging: yes, charging current 0.5A
Color: see photo below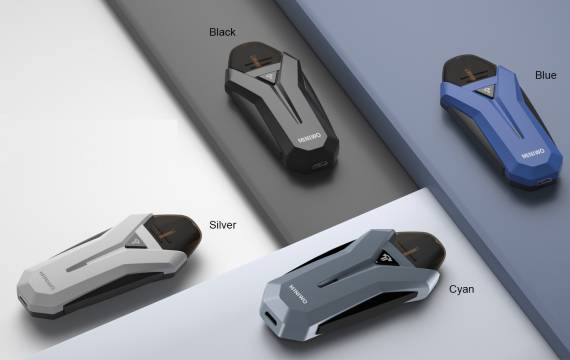 Options
– Miniwo mod
– interchangeable 1.4Ω cartridge (one preinstalled)
– USB cable
– user manual
– warranty card

The exterior of the novelty is quite original, although whom I persuade – almost the same we saw a bunch. As you can see from the first photo, the developers during the design were clearly inspired by super heroic themes. At the exit, the bow turned out to be somewhat futuristic, resembling a spaceship from some fantastic saga.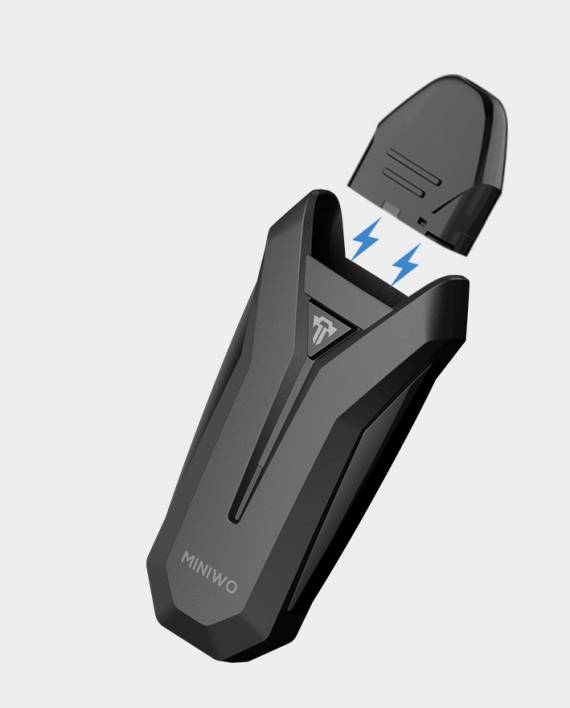 A replaceable cartridge of standard capacity, it is destined to refuel from below. Moreover, the holes for filling and bleeding air are covered with different silicone plugs. Whether the developers are hinting to us that they will have to be extracted at the same time. Very inconveniently obtained.

The built-in evaporator is made on ordinary cotton, although no, wait – on the highest quality, according to the developers. Resistance is naturally designed for liquids with a high nicotine content, including saline. Adjustments of blowing, of course, did not begin to provide.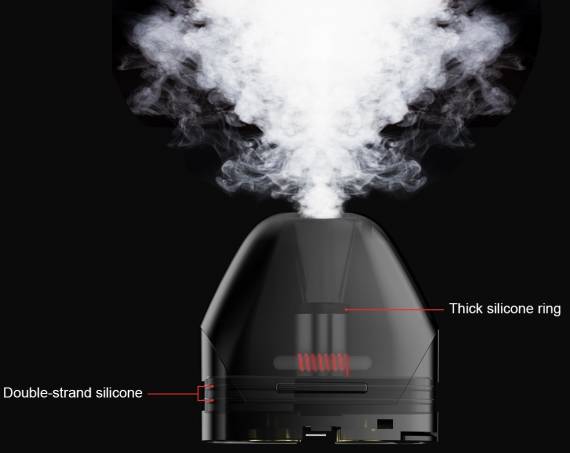 The central place of the front side was taken by the fire button, well, as it did, it was rather lonely sheltered. In addition to activation and on / off, most likely, she knows nothing more. Adjustment of the output voltage or power did not perform.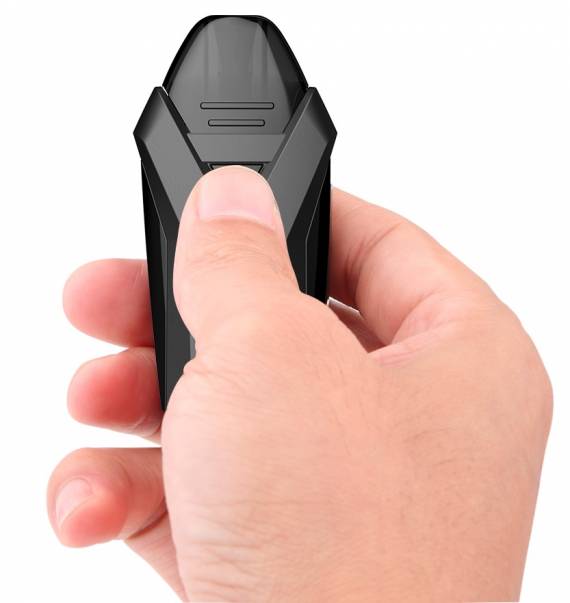 In addition, an oblong LED indicator is seen at the bottom of the mod.
The built-in battery is not of the most enviable capacity, except that the charging cycle will not last especially long – a little less than an hour. The connector for these purposes flaunts at the bottom of the device.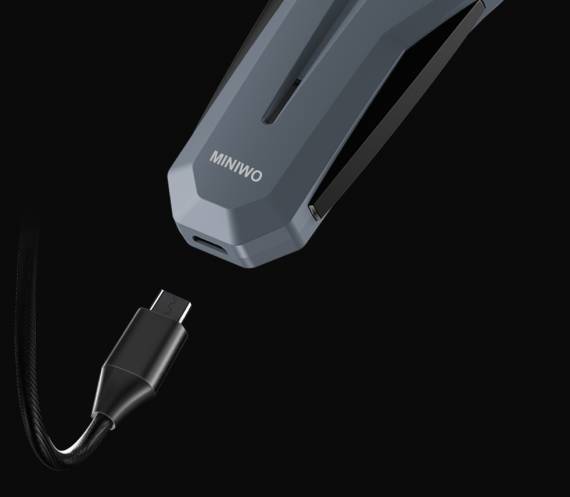 The price is currently unknown, the novelty has not yet had time to lie on store shelves.