I decided again to "make you happy" in the afternoon, devoted entirely to starting kits. While more serious devices are in limbo between the stage of presentation and official release, you have to be content with the small.
I suggest starting with a newcomer to the vape market – Ukeri Vape. He showed up recently and has not yet managed to file at least some assortment. However, he naturally came not empty-handed – as a pilot project, a sub-mode was prepared.
UKERI Magik Pod Kit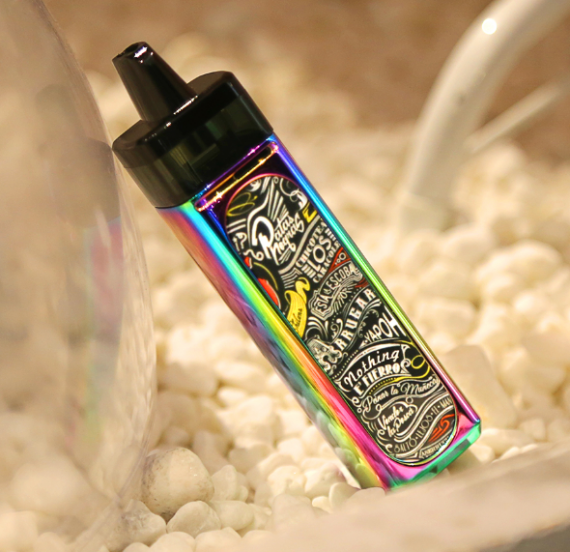 Dimensions: 106 x 26 x 25mm
Weight: unknown
Case material: metal + plastic
Power: built-in 1500mAh
Cartridge capacity: 2.0 / 5.5ml
Evaporator resistance: 0.3Ω
Output power: 1 – 50W
Voltage range: 3.2 – 4.2V
Operating mode: POWER
Supported resistance: 0.1 – 3.0Ω
Protection: against low / high resistance, from overheating, from short circuit, from overcharge / overdischarge
Connector type: magnetic
Screen / diagonal : no
Micro-USB port / charging: yes, charging current 1A
Color: see photo below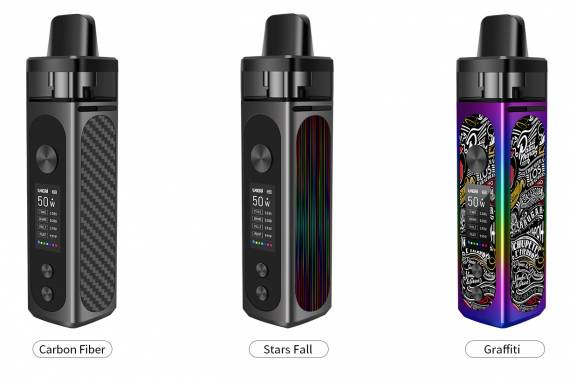 Options
– Magik mod
– replaceable cartridge (pre-installed)
– replaceable evaporators 2pcs 0.3Ω (one pre-installed)
– USB cable
– user manual
– warranty card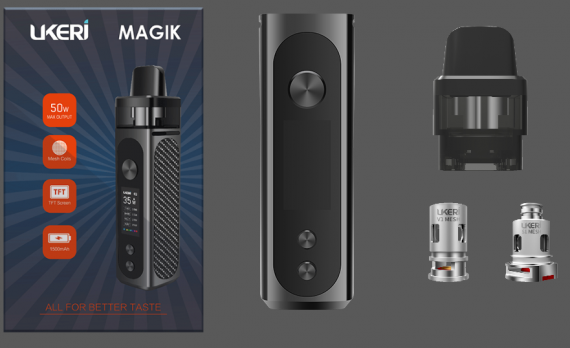 The exterior of our guest is very familiar in the eyes – this form factor of the bar has become familiar recently unbelievably. I don't even think about sucking this moment – we'll continue. Variegated insert panels were used as decoration. Dimensions, of course, are not small, but not too large.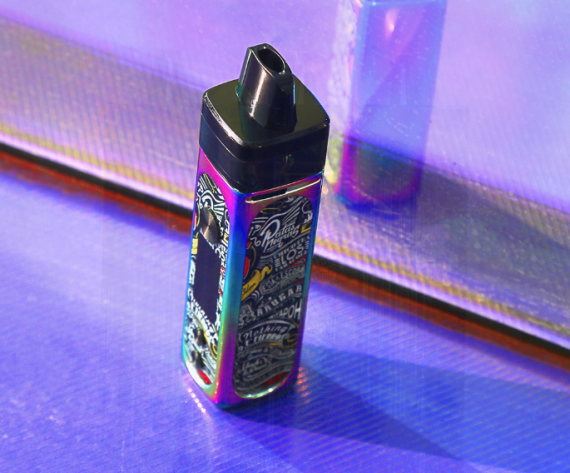 From the start, developers offer only three design options – the chic assortment does not even smell. Thank you for being at least one calm among them.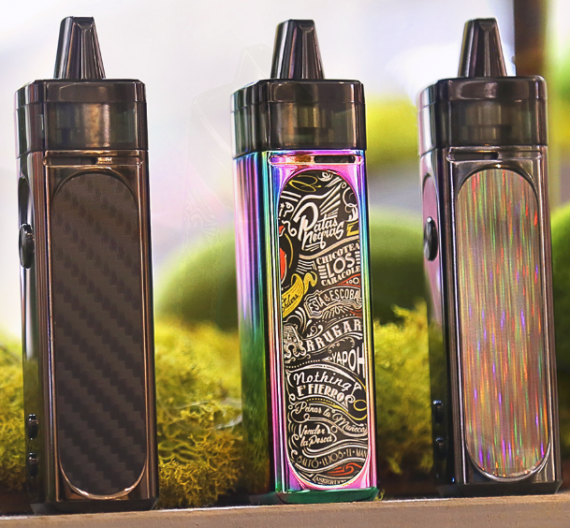 A removable cartridge of a very decent capacity, it is refilled on the side – the hole is traditionally hidden under a silicone plug.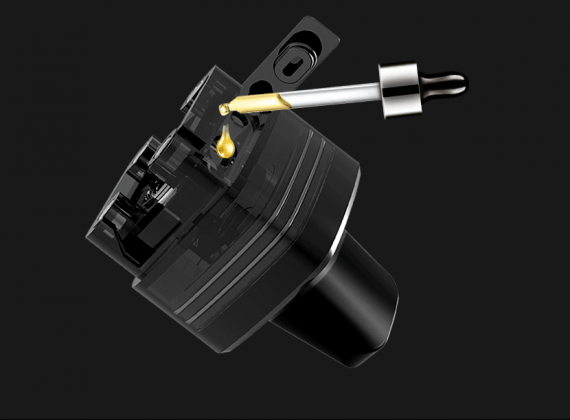 The tank is fixed with magnets, no airflow adjustment can be seen.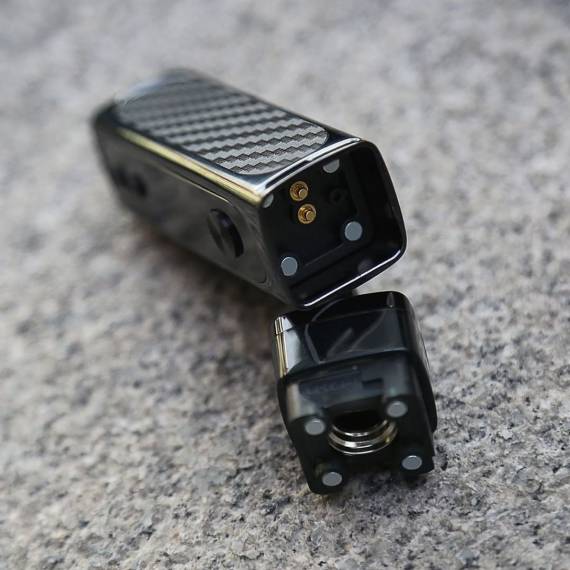 There are two types of replaceable evaporators, however they are identical in resistance, both are made on a grid.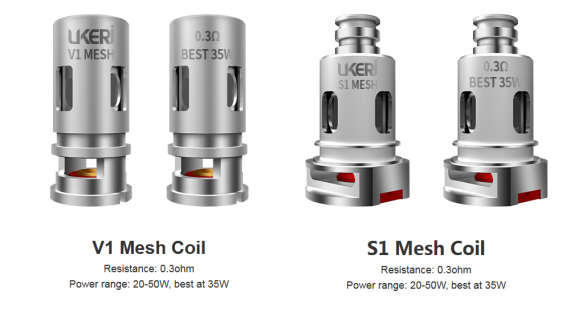 The mod itself is endowed with a full-fledged control panel. Between three not small keys the color display with a heap of information is clamped. Moreover, as I understand it, color schemes can be changed.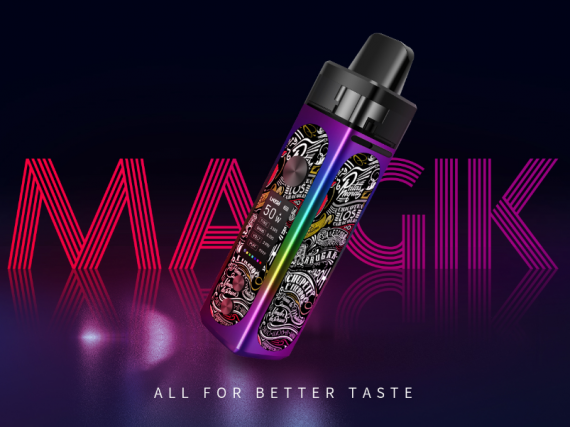 Built-in battery of good capacity, it is destined to charge to full not so long, but not fast either. The causal connector was identified at the bottom.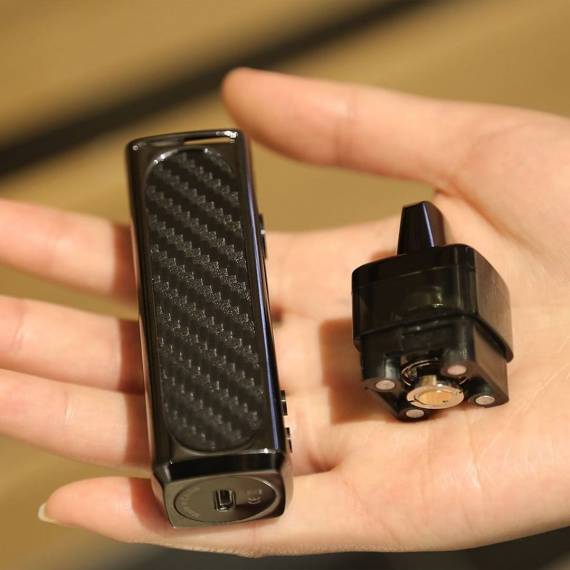 There is no detailed information on the functionality, however, the future owner is justly entitled to count on the varivatt.