My Colleagues introduced you to the pilot project of Univapo, and now the guys are ripe for a more serious device. By the way, the novelty again belongs to the hearth segment, but in this case the "sub-mod" characteristic will be more appropriate.
Univapo Unico POD-mod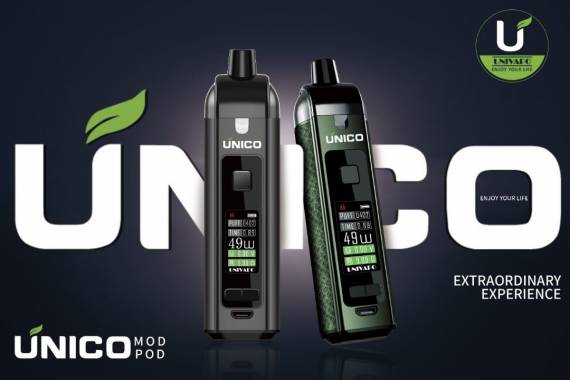 Dimensions: 106 x 27.6 x 27.35mm
Weight: unknown
Case material: plastic + metal
Power: built-in 1500mAh
Cartridge capacity: 4.0ml
Evaporator resistance: 0.3 / 0.6 / 1.2Ω
Output power: 5 – 49W
Voltage range: 0.0 – 4.2V Operation
mode: POWER
Supported resistance: 0.3 – 2.0Ω
Protection: against low / high resistance, from overheating, from short circuit, from overcharging / overdischarge
Connector type: magnetic
Screen / diagonal: yes, color
Micro-USB port / charging: yes, charging current 1A
Color : see photo below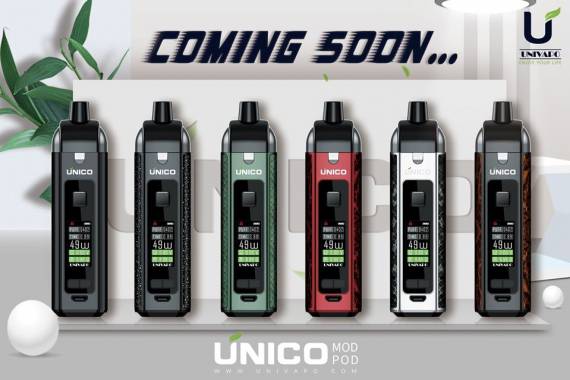 Package
Contents – Unico mod
– replaceable cartridge (pre-installed)
– replaceable evaporators 2pcs 0.3 / 0.6Ω (one pre-installed)
– USB cable
– lanyard
– user manual
– warranty card
Our guest looks like most of his competitors. Bar form factor – the profile is almost square, the mottled inserts of the panel are used as decor. In general, everything is classic. Dimensions, as is customary in this segment, are not small.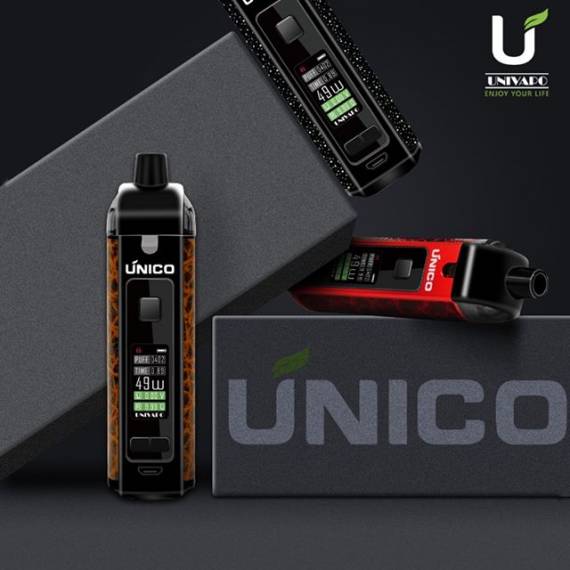 By the time of the release, the developers had demonstrated as many as six versions of the design – very good, taking into account the poor experience of the manufacturer.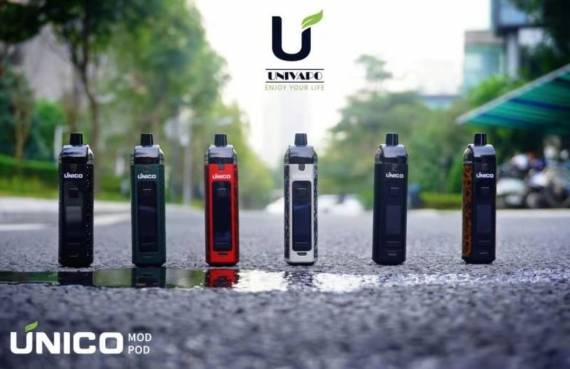 The removable cartridge is fixed with magnets, the capacity is quite good. The tank is refueled on the side, and for this it does not even need to be removed from the mod. The device is equipped with a pair of replaceable coils of rather low resistance.
The proposed 1.2Ω version did not get into the box; most likely, it will be implemented separately. Airflow adjustment is provided, however, the air intake openings seem very small.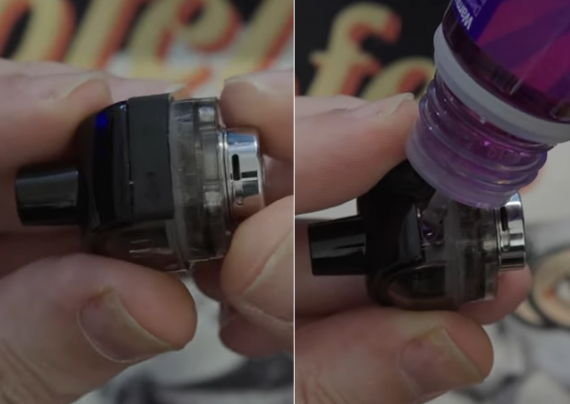 The main body boasts a full control panel. The fire button is small, and planted low due to the special design. Display color, standard diagonal. Below is a traditional adjustment rocker and charging connector.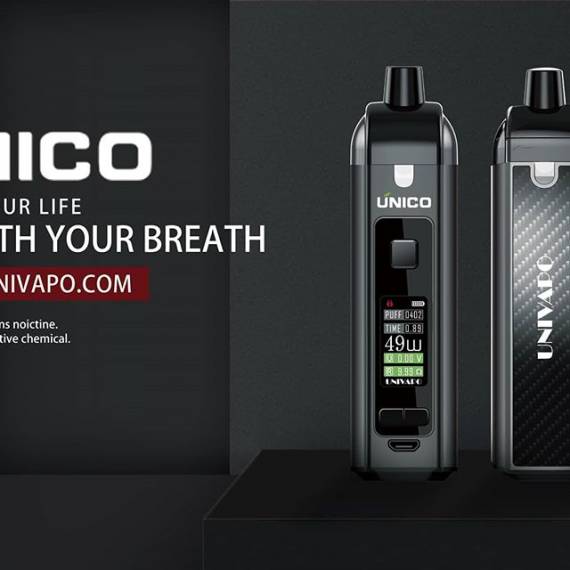 The sub-mode is powered by a built-in battery of quite good capacity. The full charge cycle by today's standards cannot be called particularly fast – about an hour and a half.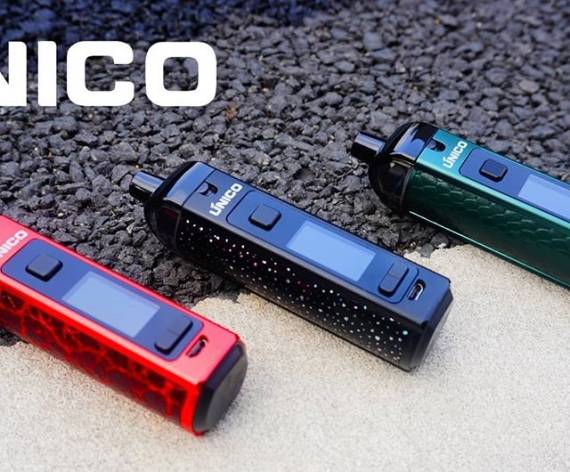 There is no exact data on the functionality. Most likely, the manufacturer only provided for the varivatt, but the adjustment range is not the smallest.
As a bonus, a lanyard with a silicone wrap holder rests in a box.