Today we start Review with newcomers – Vesper companies, moreover, they settled in the market of Southeast Asia. In general, I notice that this market is developing very rapidly, moreover, it probably lacks its own customers. Because manufacturers are not particularly keen to break into other marketplaces. And from this we can draw another conclusion that vaping, as a culture, is becoming more and more popular in this region.
VESPER PRO KIT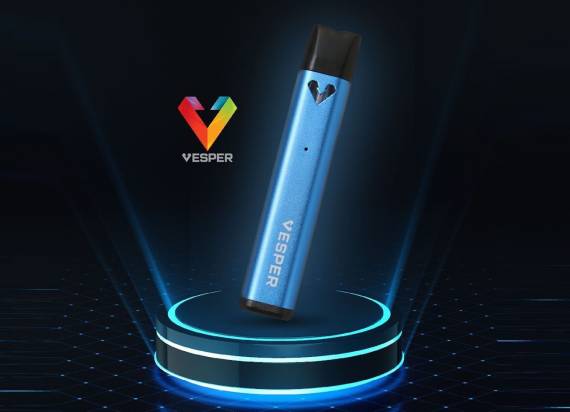 Since the manufacturer has not yet acquired an official website, there are large gaps in the further information and technical specifications. But without that we have enough to look at.
Dimensions:unknown
Weight: unknown
Case material: aluminum alloy + plastic
Power: built-in 320mAh
Cartridge capacity: 1.4ml
Evaporator resistance: 2.0Ω
Operating mode: POWER
Protection: against low / high resistance, from overheating, from short circuit, from overcharge / overdischarge
Connector type : magnetic
Screen / diagonal: no
Micro-USB port / charging: yes, charging current is unknown
Color: see photo below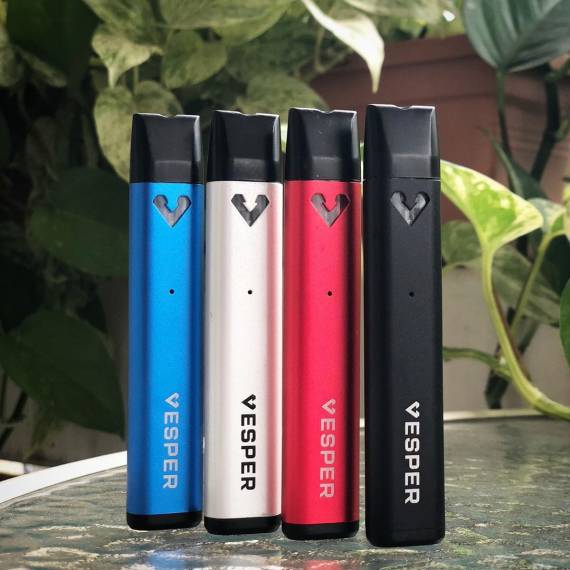 Options (probable)
– VESPER PRO mod
– replaceable cartridge 2pcs 2.0Ω (one pre-installed)
– USB cable
– lanyard
– user manual
– warranty card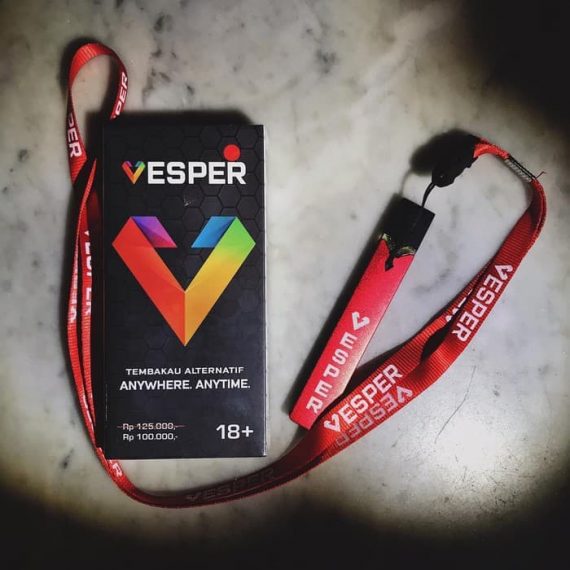 So, let's go over the subject at the pace of a waltz. In appearance, this is the most common stick – an aluminum case, a plastic replaceable cartridge. Dimensions are probably average – high, but very thin.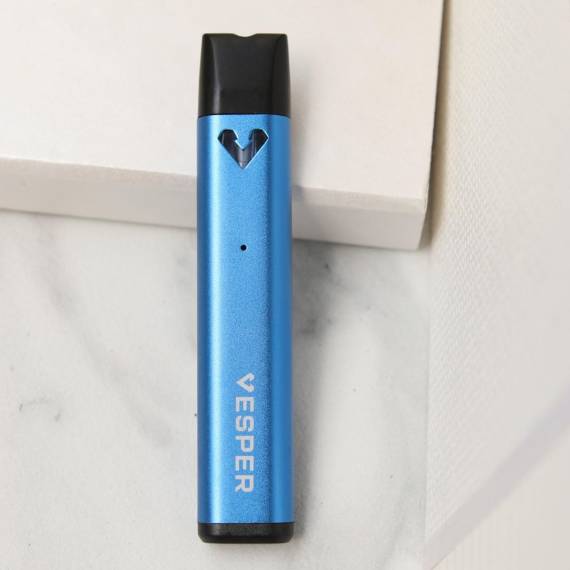 The starting assortment of designs is not the richest, but oh well.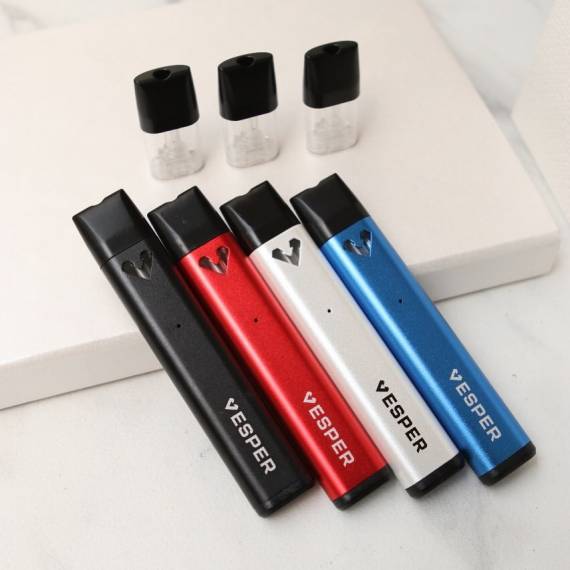 Replaceable cartridge of small capacity, as I understand it, the kit will be two copies. They can probably be refueled because they are delivered empty. Of course, there is no airflow control, the built-in evaporator of a very high resistance is a strange practice, as for me.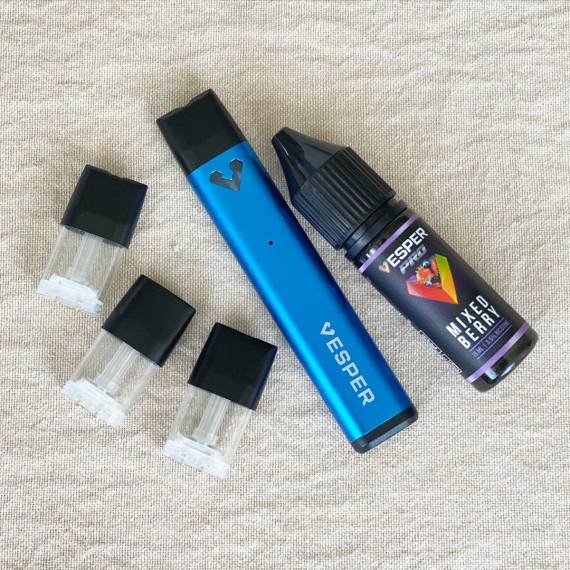 In addition, the manufacturer offers pre-seasoned and nicotine-fixed options with the following taste solutions – Mixed Berry (3.5% nic) / Expresso Caramel (3.5% nic) / Smooth Tobacco (5% nic). They are purchased in a set of three pieces separately from the hearth.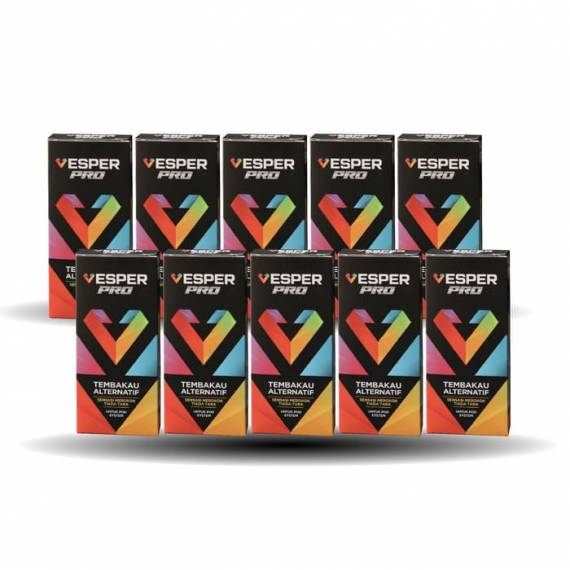 Directly the stick is powered by a built-in battery of a very meager capacity, moreover, its charging current is a mystery covered in darkness or marriage))) The causal connector was placed at the bottom of the device.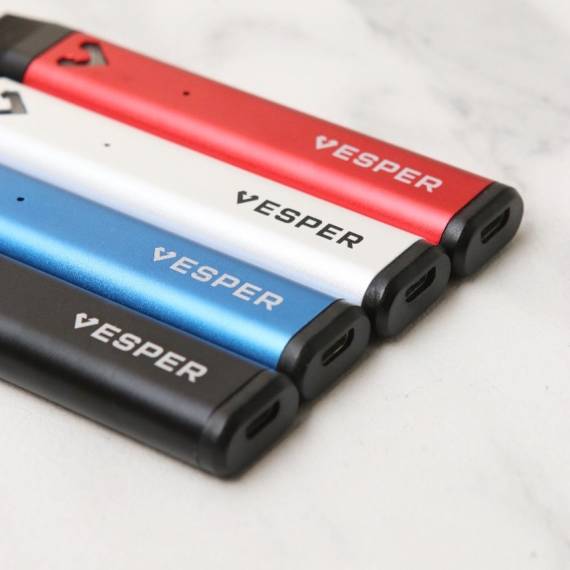 There are no buttons on the body of the device – it is activated by tightening. However, on the front side you can see the LED indicator.