Dragomania continues – after the new flagship and his youngest, and as it turned out, nevertheless, by the middle brother, the smallest member of the family appeared. True, he is a representative of a completely different segment – AIO devices. Well, let's get acquainted.
VOOPOO DRAG Nano Pod Kit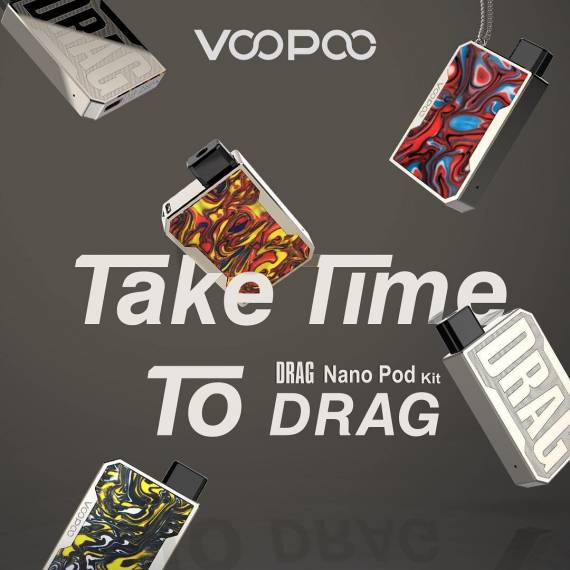 Dimensions: 54.5 x 35 x 11mm (only mod)
Weight: 55g Case
material: zinc alloy + aluminum alloy + resin
Power: built-in 750mAh
Chipset: Gene POD
Cartridge capacity: 1ml
Evaporator resistance: 1.8Ω
Output power: unknown
Voltage range: 3.2 – 4.2V
Operating mode:POWER
Protection: low / high resistance, overheating, short circuit, overcharge / overdisplay
Connector type: magnetic
Screen / diagonal: no
Micro USB port / charging: yes, charging current 0.5A
Color: see photo below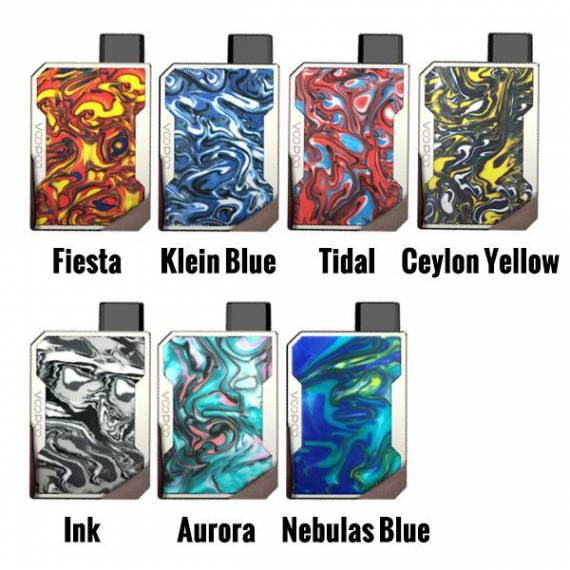 Package
contents – DRAG Nano mod
– replaceable cartridge (preinstalled)
– chain-lanyard
– USB cable
– user manual
– warranty card
– chipset certificate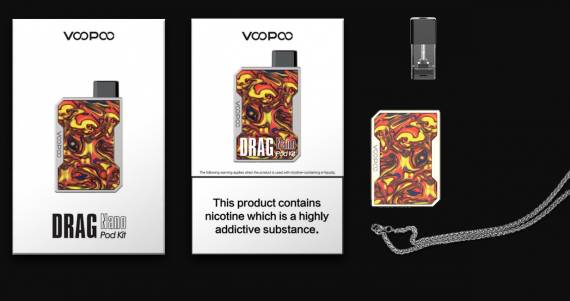 Naturally, our guest profile resembles the legendary first version of the most un-fashioned boxing mod manufacturer. The same sawed corners, the same brick form factor, the same sharp edges — in one word, a full, but reduced, copy of the forefather.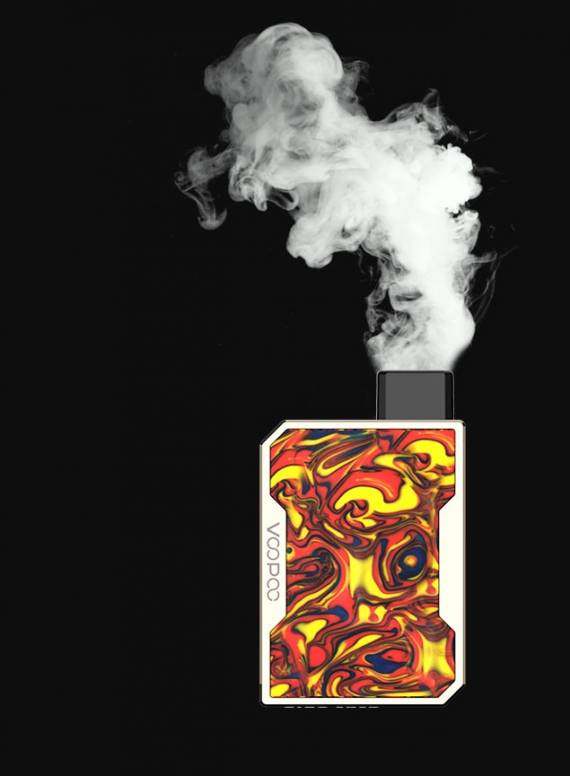 By the way, the dimensions are just tiny – stealth promises to be decent.

The release colors of the user's case have not yet been spoiled, but plastic inserts have drunk a decent amount. Of course, what a drag and without resin panels.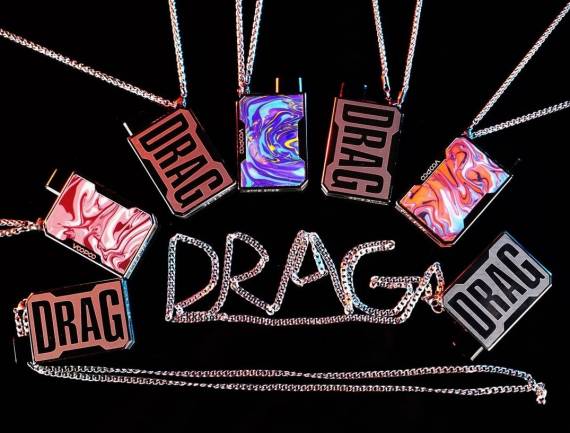 The cartridge is fixed by a magnetic connector, its capacity is quite small. It seems to me that the shape it resembles cartridges Juul. Therefore, the manufacturer may have tried to play on this, so that users (mostly Western) could use them in tandem with their new product. It will refuel from the side.

The main body fit in itself, probably decent for such dimensions in capacity built-in battery. It will be charged through the connector at the bottom of the case, while the full charge cycle will last about an hour and a half.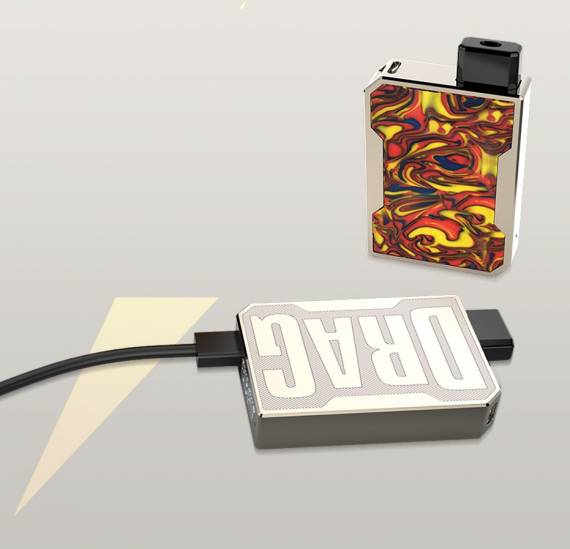 The device escaped the fire button – the device is activated by tightening. But on board there is a tiny LED indicator.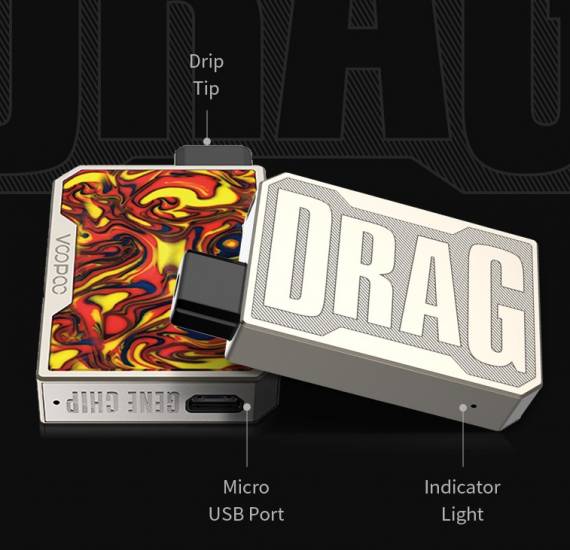 In addition, on one of the corners can be seen the bracket for strap fastening. And the bundle will include a "pretentious" chain for precisely these purposes, which, by the way, will gradually tear off the lacquerine from this baby.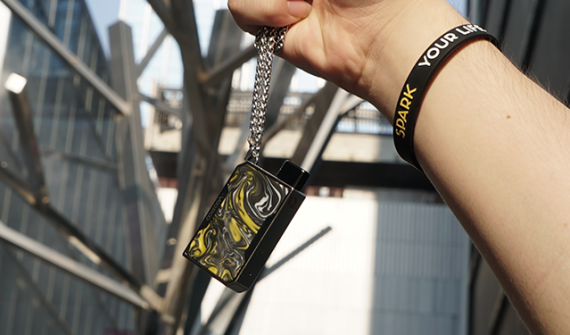 Inside there is a "modified" copy of the well-known Gene chipset under AIO.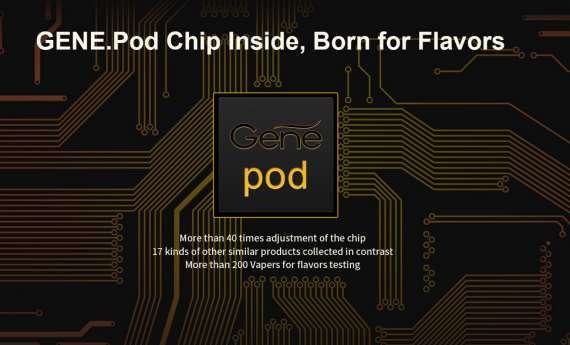 The price is about $ 40, of course, every seller has its own policy for such a rampant product, therefore I will not call this price tag adequate. We need to wait until the HYIP settles. The approximate level, I think, will be in the range from 25 to 30.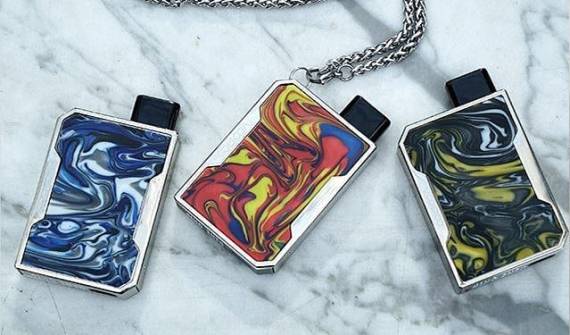 Official site www.voopoo.com/