Voopoo company presented three new products at once, and all of them belong to the starting segment. Gradually we will get to know everyone, but I suggest starting with a sub-system. The manufacturer has many similar solutions in its arsenal, but the most interesting feature of the new product is, perhaps, the presence of a new GENE.Pod chip. As far as I remember, none of the previous AIO devices were completed with GENE chipsets. 
Voopoo Finic Fish Pod System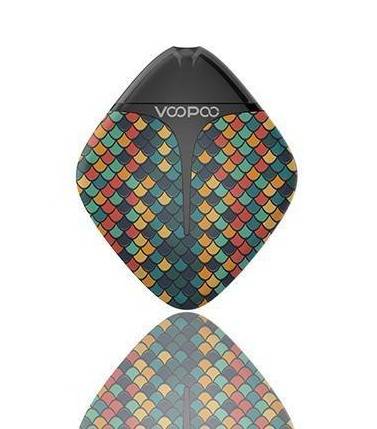 Dimensions: 66 x 56 x 13mm 
Weight: unknown 
Case material: plastic + metal 
Power supply: built-in 350mAh 
Chipset: GENE.Pod chip 
Cartridge capacity: 1.7ml 
Evaporator resistance: 1.6Ω
Output power: 7 – 12W
Voltage range: 3.7 – 4.2V
Operating mode: POWER
< Protection: from low / high resistance, from overheating, from short circuit, from overcharging / re-discharge
Connector type: magnetic
Screen / diagonal: no
Micro-USB port / charging: yes, charging current unknown


Package
contents – Finic Fish mod
– replaceable cartridge (preinstalled)
– USB cable
– user manual
– warranty card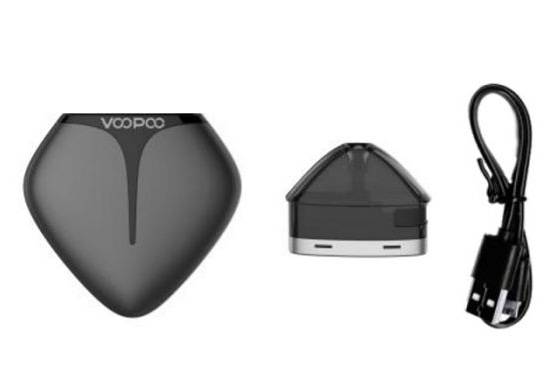 Our fish looks quite appetizing. In form, the hero is more like a stingray than an ordinary fish. Dimensions are relatively compact, the stealth component is no, but it will be. In general, this is a neat device that will feel good even in the middle palm.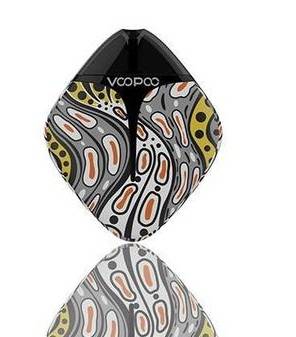 There are a decent amount of colors from the start, and in addition to the standard versions, quite original prints with prints are noticed.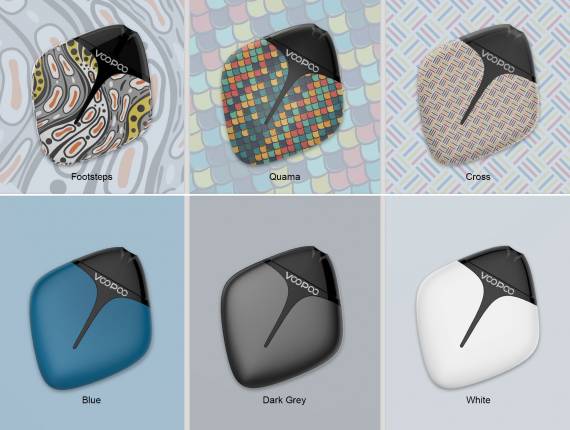 Removable cartridge is fixed magnetic connector, its capacity is not the greatest, it will refuel from the side. The plastic from which it is made is tinted; therefore, it will not be very comfortable to monitor the level of liquid poured inside.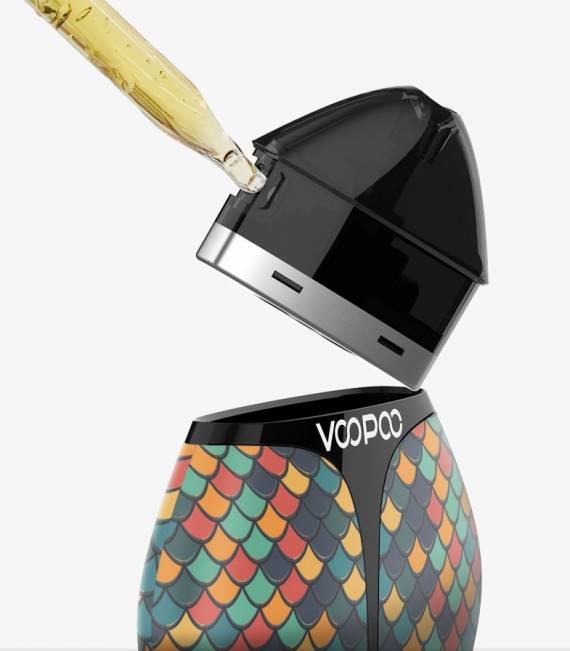 The main body contained a built-in battery of a very small capacity, and the charging current wished to remain anonymous. The developers probably placed a causal connector on the bottom of the device.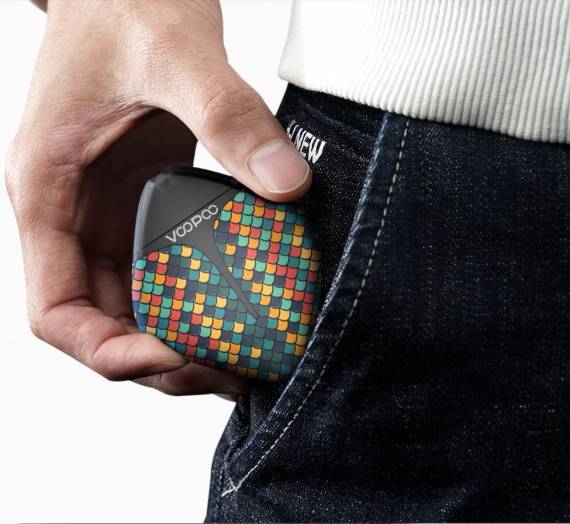 Fire button is absent – the device is activated by tightening. However, the manufacturer did not forget to reward his novelty with an LED indicator. It is stylized quite original, its main task is to show the remaining battery charge.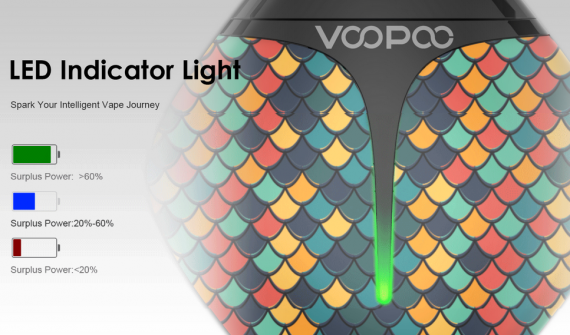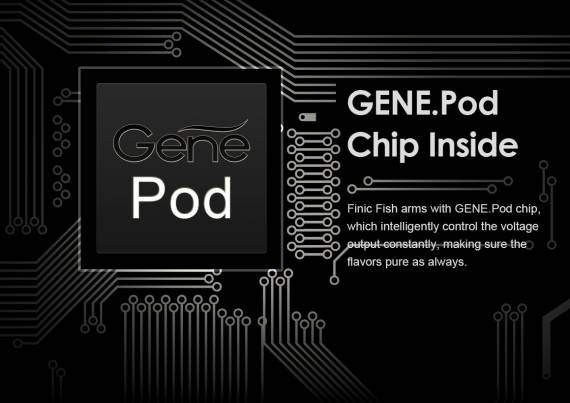 Official site www.voopoo.com/