For the second day in a row I'm bombing you with not the most interesting AIO sets. However, this copy is not as bad as you might think at first glance – it has interesting highlights. I promise to improve and do something more interesting for you. But while manufacturers do not favor us with novelties at all, or there is not enough information on them. Therefore, my fault in this is only partly – we will wait patiently. In the meantime, I propose to get acquainted with the starting set from the company ZQ.
ZQ GO Pod System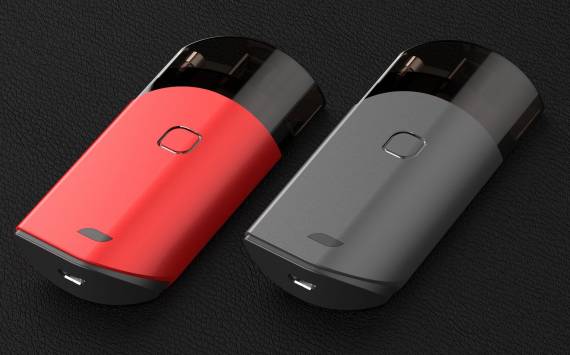 Dimensions: 93 x 39.5 x 15mm
Weight: unknown
Case material: aluminum alloy + plastic
Power: built-in 850 mAh
Cartridge capacity: 2 ml
Evaporator resistance: 1.2Ω
Voltage range: 4.2V
Operating mode: POWER
< Protection: from low / high resistance, overheating, short circuit, overcharge / overdischarge
Connector type: magnetic
Screen / diagonal: no
Micro-USB port / charging: yes, charging current 1A
Color: see photo below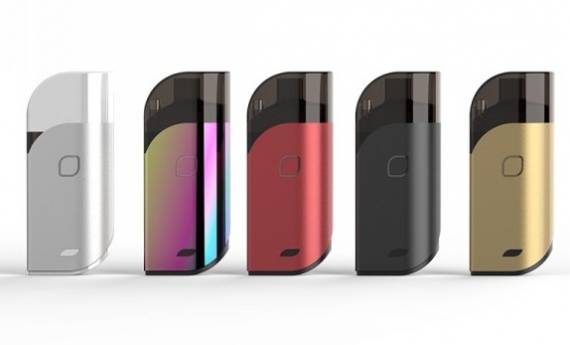 Package contents
– GO Pod System
– replaceable cartridge (preinstalled)
– USB cable
– user manual
– warranty card
Our guest looks nice – no vulgar decor was found, the dimensions are not the biggest. The form factor is quite original – the developers did not become like the majority, and executed a small flattened rectangle, the edges of which are elegantly rounded. Not "wow", of course, but at least slightly different from the huge gray mass of offers in this segment.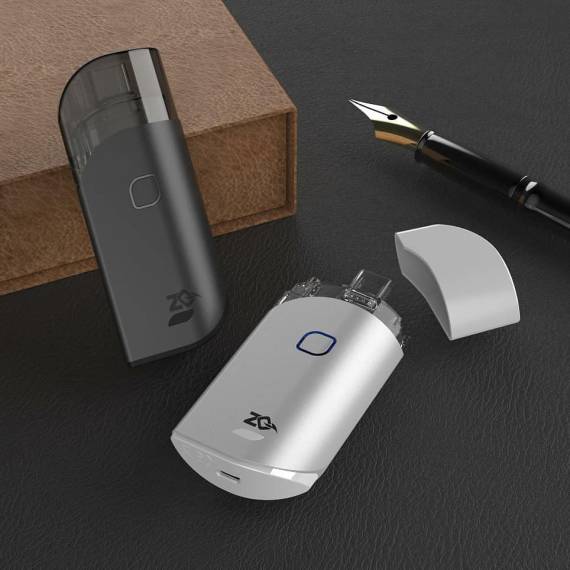 Color designs from the start are not so many, but among them come across original copies – for example, white.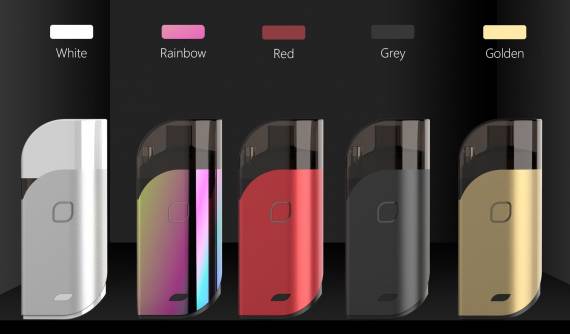 The replaceable cartridge of standard capacity, refuels from above – the cap, unfortunately, is taken out completely, it can be lost. By the way, on top of the cartridge is covered with a hygienic cap.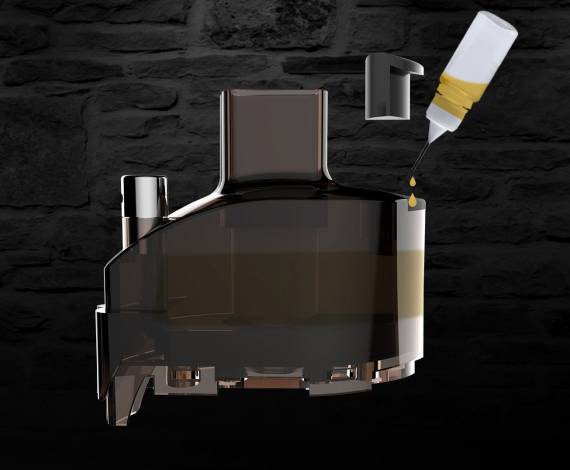 First, about the built-in evaporator – the developers boast that the spiral of nichrome is wound not in a circle, but along an oval "trajectory". Therefore, they promise "an unforgettable experience."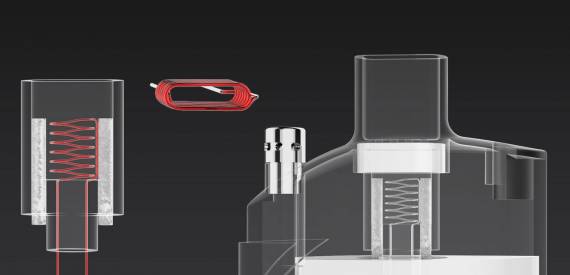 Another uninteresting element was the presence of airflow adjustment. Sideways you can see the shaft with a swivel ring. That's just how much it will cost a spare tire with such a construct, I do not even want to assume.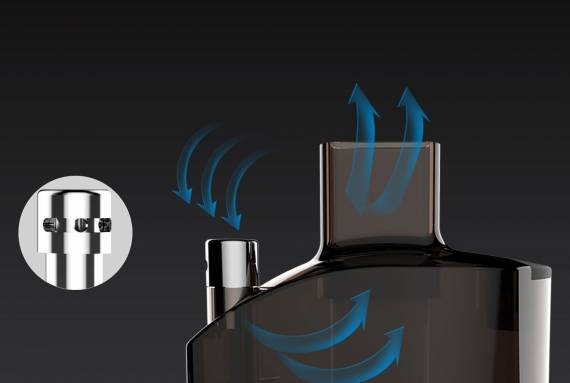 All this construction is fixed by the magnetic connector.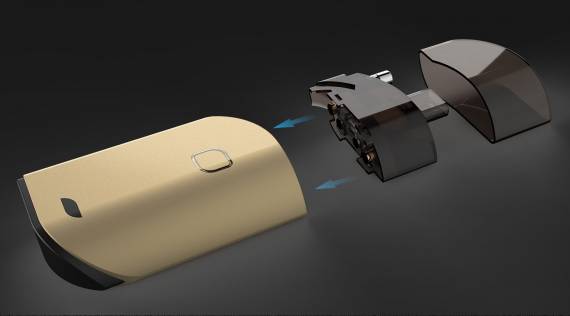 The main body is rich in built-in battery, which is not to say that a decent capacity is more normal for such dimensions. But the charging current is good news – the full charge cycle will not take even an hour. Connector for this purpose was placed on the bottom of the device.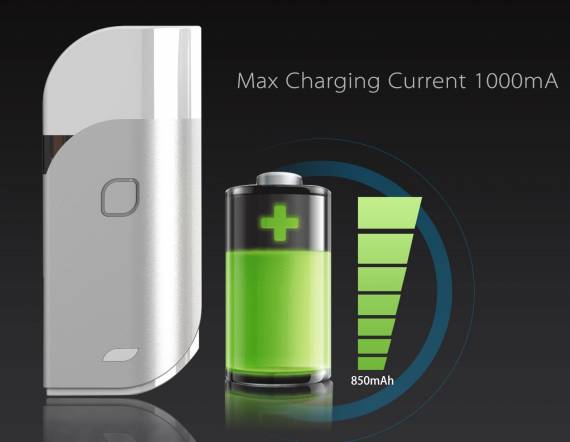 Also on the body of the device there is a fire button, which shape follows the AIO profile. It is girded with LED indicator.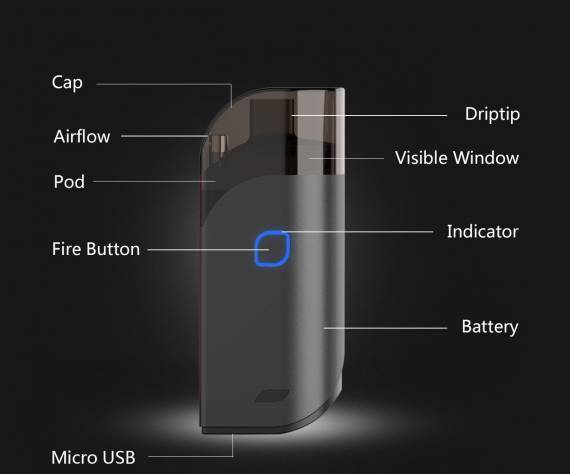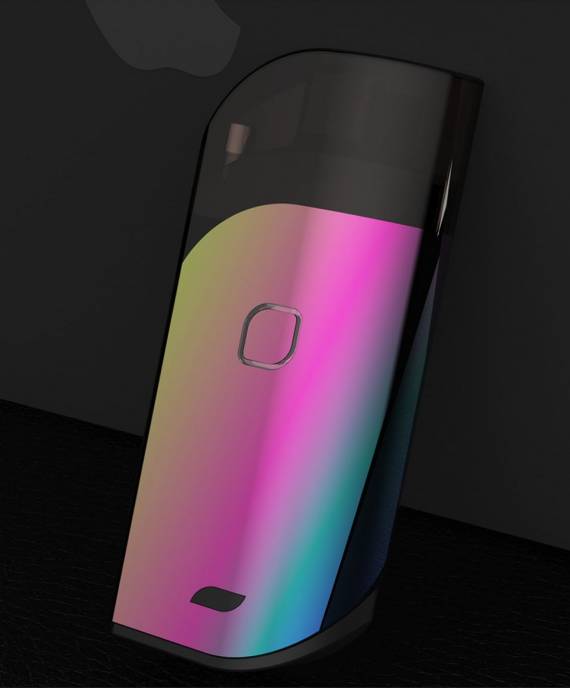 Official website www.zqvapor.com/