We start with a pretty nice set from the manufacturer, which flickers on our portal not so often. For a long time they gathered their thoughts and still rolled out their new one under. 
ZQ MOOX Kit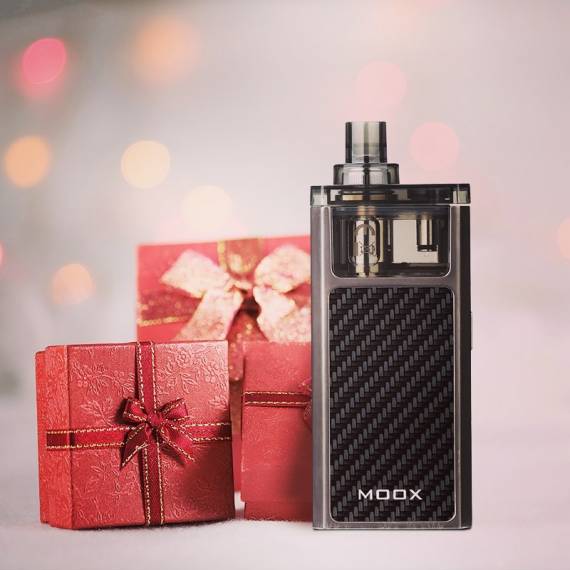 Dimensions: 96 x 38.5 x 19mm
Weight: unknown
Case material: zinc alloy + plastic
Power: built-in 1100mAh
Cartridge capacity: 2.0 / 3.0ml
Evaporator resistance: 0.6 / 1.2Ω
Output power: 8 – 12W
Voltage range: 3.3 – 4.2 In
Operating mode: POWER
Supported resistance: unknown
Protection: against low / high resistance, from overheating, from short circuit, from overcharge / overdischarge
Connector type: magnetic
Screen / diagonal: no
Micro-USB port / charging:yes, charging current is unknown
Color: see photo below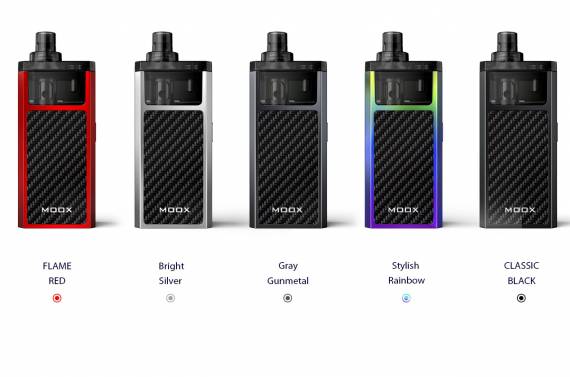 Options
– MOOX mod
– replaceable cartridge (pre-installed)
– replaceable evaporators 2pcs 0.6 / 1.2Ω (one pre-installed)
– USB cable
– user manual
– warranty card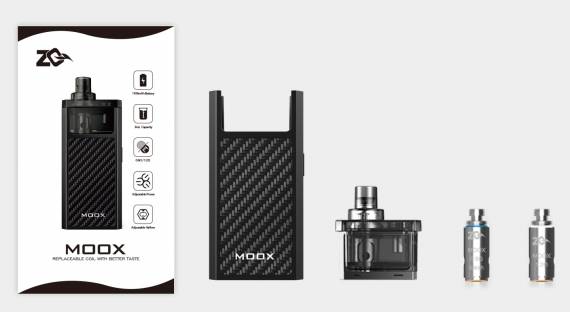 Our hero looks quite ordinary – form factor worn out, but tested by time and positive reviews from fans. For the decor, traditional panel inserts are responsible. The edges are cut, but this does not reduce the angularity of new items.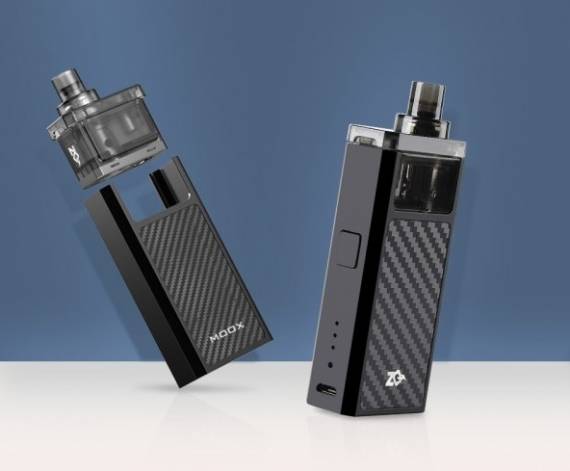 From the start, developers offer five design options – it is noteworthy that only the color of the metal part of the case changes.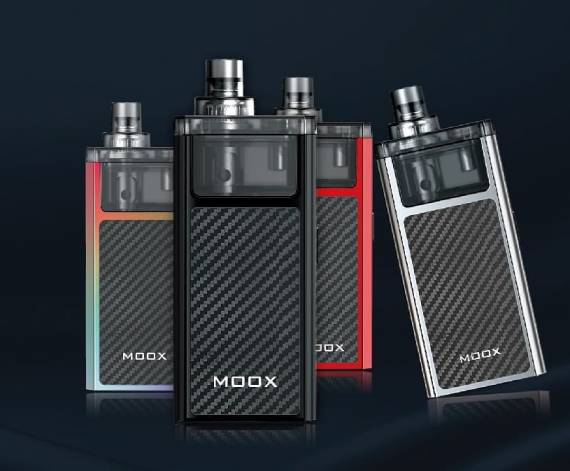 Replaceable cartridge of good capacity, on top it is covered with a cover plate with drip type. The filling hole on top, as well as the place of installation of the coil, as well as the ring for adjusting the airflow.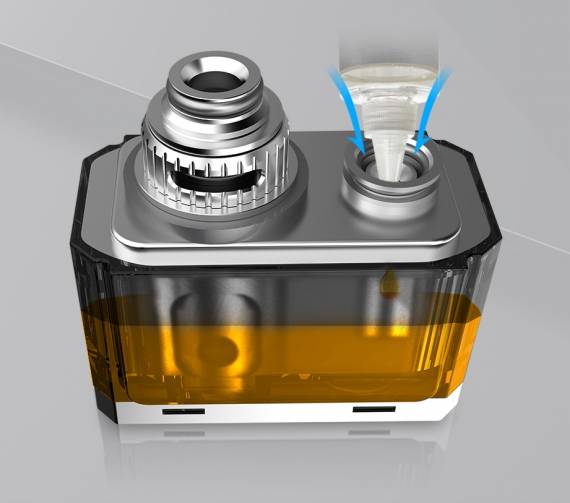 Two types of replaceable evaporators are offered, one of them is executed on a grid.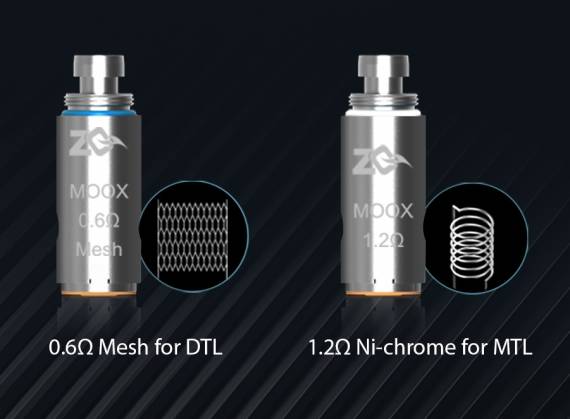 The mod itself is equipped with a medium sized fire button. She is responsible not only for the activation of the device, but also for changing the power. However, the three cooked modes only work with a higher resistance evaporator. Less is destined only maximum power mode. An LED indicator is available for this purpose.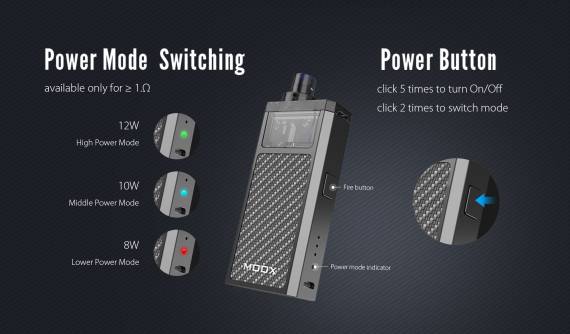 It is powered by a built-in battery of not the worst capacity, the charging current is unknown. The connector for these purposes was settled at the very base, in addition, another LED indicator was implemented for broadcasting the battery charge level.